Kokie Cosmetics
Kudos to you for choosing cruelty-free products. We want to tell you a little about Kokie Cosmetics so you can decide whether or not the products meet your expectations.
Kokie Cosmetics (that's how it"s pronounced) is an American cosmetics company founded in 2015. Their headquarters is located in Beltsville, Maryland, near Washington, DC. The team has been in the industry for over two decades before founding the company.
The name Kokie is the equivalent of an elephant in Korean. It is a symbol of boldness and beauty and is unforgettable. What a wonderful symbolism for cosmetics. Is not that what we all want? To be bold, beautiful and unforgettable.
Is Kokie Cosmetics Cruelty-Free?
Kokie Cosmetic products are free from animal cruelty. They pride themselves on making their cosmetics without testing them on animals. This is a great step. We believe that this should be the standard method. There is no reason that animals should have to suffer for our "beauty"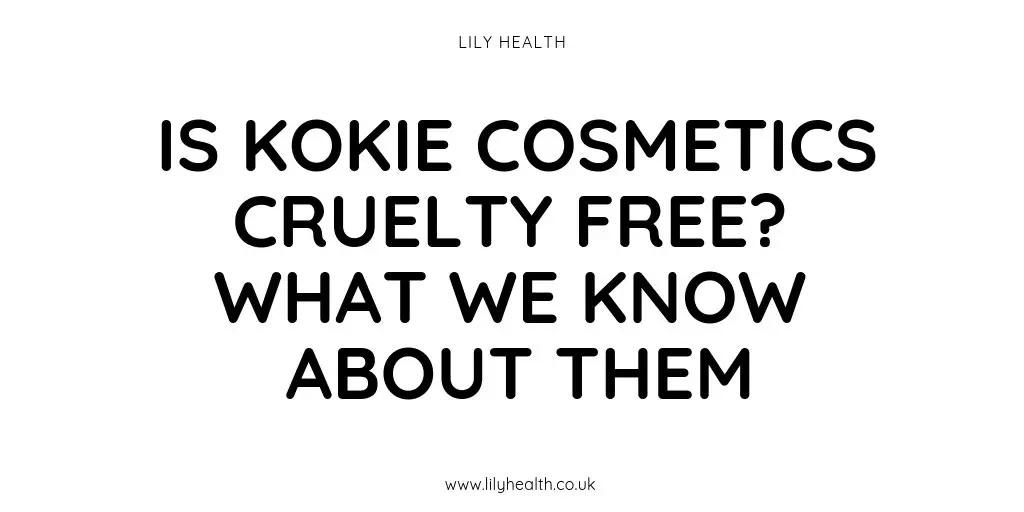 There is so much vanity in humanity. Some of which are acceptable. It becomes a problem when it starts to affect the helpless. Why should animals be used as "guinea pigs" for us? Pun intended.
There is nothing beautiful about harming helpless animals.
They have a lot of retailers spread across the country. You can go here: https://www.kokiecosmetics.com/pages/retailers to find one near you. The distributors are heavily concentrated on the East and West Coasts.
The Southern states and middle America have low representation. If there is no one in your city, you can order online and have the products delivered.
They also run events across the country as a part of their marketing and raising brand awareness.
Collections
Their collections include:
Bags
Eye cosmetics
Face Cosmetics
Lip Cosmetics
Nail Cosmetics
Mixed Sets
Tools and Accessories 
New arrivals and bestsellers can also filter these down. This is very helpful to discover new products you have yet to try. They tend to be worth a try if they are popular with other users. 
Their Returns Policy
Kokie Cosmetics stands by its products. If you are not pleased with what you purchased, you have 30 days from the day you purchased the product to return it. You will receive a full refund, including any taxes that you may have been charged when purchasing. 
There is no restocking fee.
You will not be refunded any shipping costs.
If the products have been damaged in transit. You may send Kokie an image of the packaging and damage. 
Bonus
This is a bonus. Not only are their products very affordable. They are on the industry's middle to low end of the pricing scale. Another great thing, while you are grabbing some bargains, is that they offer free shipping for orders of $25 and more.
The downside is that you must be in the US for this offer to apply. This makes sense seeing as the company is American. Their products are dispatched from there. Overseas shipping tends to be fairly pricey. Here I go trying to rationalise it. Hahaha. It is certainly a logical approach to take.
My favourite part of their website is their essentials list. If you are shopping for someone else and don't know where to start. Perhaps you are a non-savvy male shopping for his beloved lady. You will find an assortment of products that are handy for any lady to have.