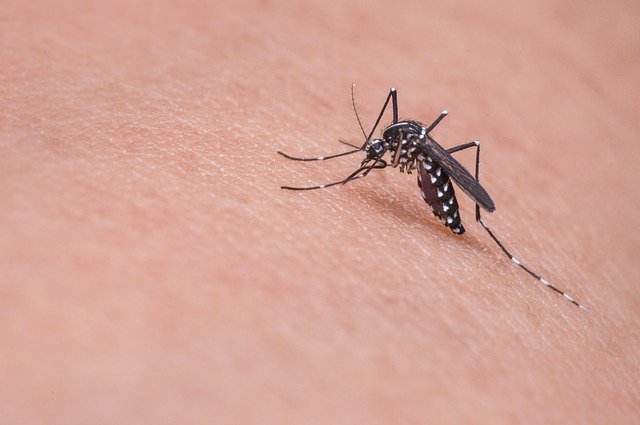 Are you looking for the best essential oil to deal with gnats? These little insects can be extremely bothersome and irritating. They can ruin a perfectly great outdoors experience, or even your time relaxing indoors. Some gnats bite and this can be more than just a nuisance, they can be potentially dangerous to you and your family.
Are you thinking of going on holiday and not sure what type of repellent to carry with you?
Have you had enough of the gnats around your home and wondering how you can get rid of them?
Or are you looking to replace the gnat repellent you have now that is not doing the trick?
Gnats are a group of many small flying and biting insects. It is not all gnats that bite, but they are all very irritating. Most gnats survive by feeding on decaying plant matter and her plants. The question arises then. why do those that bite people do it? It is because they feed on the blood of mammals, humans included. The female gnats are usually the ones that need to suck on human blood before they lay eggs.
The gnats known for biting are usually buffalo gnats, deer flies or sand flies. Unlike mosquitoes, gnats do not break the skin. They instead cut through the skin using cutters in the mouth and it is through this incision that they suck blood. Because of this gnat bites are more painful than mosquito bites and usually occur on uncovered skin.
You may begin to experience swelling around the bite and consequent itching as well. If you have an allergic reaction to gnat bites then the effect the bit ma have will be much greater. The great thing about gnats is that they do not transmit any deadly diseases, even though the pink eye has been known to be transmitted by them.  
In light of the dangers and irritation that gnats bring along with hem, people have sought different ways to repel gnats, natural remedies that can get rid of the pests. The use of essential oils is one of the many ways to make sure that gnats stay at bay. When used in conjunction with a carrier oil, essential oils can be insect repellents. There are a couple of oils that will do the trick and keep your space gnat free.
In as much as gnats are often external dwellers, they do make their way indoors and then they become a nuisance to people. In the same way that essential oils can have a profound impact on our mood, they can also have an impact on gnats and repelling them. Essential oils have characteristics that make them great natural bug repellents. Tea tree oil, for example, has antibacterial properties and a strong scent.
It does well as an insect repellent. peppermint essential oil is very strong and is not liked by many insects. Even though peppermint in its purest form has a strong scent that will effectively repel insects, it is also hash and unsafe to use on the skin and so it is important to make sure that you dilute it. The scent from rosemary has a ting that insects do not like and so it does well in chasing them away. In this article, we take a look at the various essential oils and homemade recipes that you can use to keep gnats at bay.
How to Use them
Of the different essential oils that are available to use both around your home and on your skin, there are also different ways in which you can use them to repel gnats. You can use them topically, spray them or even diffuse them into the air. Rosemary essential oil, for example, can be used as a bug repellent. Its strong scent will quickly send the insects running for the hills. It can be mixed with water, put in a spray bottle and then sprayed outdoors. This will also stop gnats from hanging around your garden.
When it comes to making your repellents using essential oils, a spray bottle is an essential tool. You can mix lemon eucalyptus oil and water, put it in a spray bottle and then spray this around your home and outdoor areas to repel gnats. Another essential oil that you can use is peppermint. Simply fill a bottle halfway to the top with distilled water or with boiled water. Top it up with witch hazel and 20 drops of peppermint oil and another 20 drops of oregano essential oil. Shake it up and you are ready to spay away.
You can also use catnip by mixing it with a carrier oil like aloe vera and then putting it on your skin. This will help repel the insects. Clary sage can be used in a diffuser. We hope that the essential oils we have reviewed help you find the perfect blend for you. Always take into consideration any special needs or allergies that may clash with the essential oil you want to use. Happy shopping!