Gnats, those persistent tiny insects, can be a real nuisance in your home. They appear seemingly out of nowhere, buzzing around your head and invading your space. While various products claim to eliminate them, we'll explore a natural solution: essential oil gnat repellent.
Essential oils provide an effective, chemical-free way to repel gnats. They create a fragrant barrier against these pests. In this article, we'll discuss which oils work best, how to use them, and why they're a preferred choice for those seeking a gnat-free environment. Whether you're dealing with a gnat invasion or preparing for the next attack, our guide will equip you with the knowledge to reclaim your space while enjoying the scents of nature.
5 gnat repellent essential oils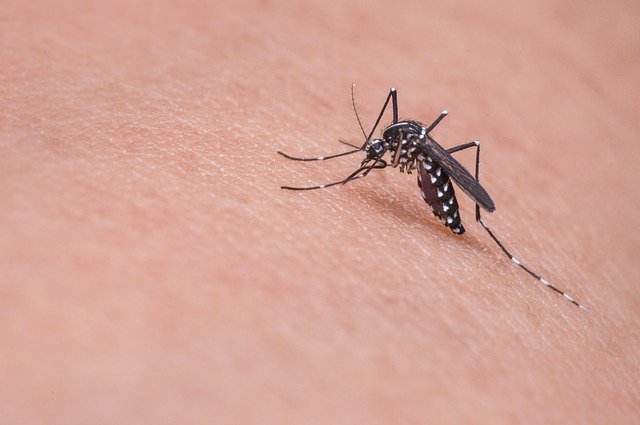 Are you thinking of going on holiday and not sure what type of repellent to carry with you?
Have you had enough of the gnats around your home and wondering how you can get rid of them?
Or are you looking to replace the gnat repellent you have now that is not doing the trick?
Let's look at essential oils that can help.
Cedarwood Oil
Cedarwood oil effectively repels gnats due to specific properties:
Scent: It has a woody scent pleasant to humans but repulsive to gnats, confusing their navigation.
Antimicrobial: It inhibits fungi and bacteria growth, reducing gnat attraction to decaying matter, their breeding sites.
Insecticidal Effects: Compounds like cedrol disrupt gnats' nervous systems on contact, repelling or killing them.
Long-Lasting: Its scent lingers, offering extended gnat protection.
Non-Toxic: Safe for humans and pets when diluted, making it an eco-friendly gnat repellent.
Versatile: Applied as essential oil, sprays, or sachets for varied usage.
Sustainability: Sourced from sustainable forestry practices, minimizing environmental impact.
Geranium Oil
Geranium oil is an ideal gnat repellent due to the following properties:
Scent: Geranium oil has a floral and slightly citrusy aroma pleasant to humans but repulsive to gnats. This interferes with their ability to find food and mate.
Natural Repellent: Geranium oil contains geraniol, which effectively repels gnats and other flying insects, as shown in a 2019 study in the journal "Insects."
Long-Lasting: When used as a repellent, geranium oil's fragrance lasts, reducing the need for frequent reapplication.
Non-Toxic: Geranium oil is safe for humans and pets in moderation, making it a safer alternative to chemical repellents.
Easy Application: Dilute geranium oil with carrier oils and apply to skin or clothing. It can also be used in diffusers to deter gnats from entering living spaces.
Versatility: Mix geranium oil with other gnat-repelling essential oils like citronella and lavender for a customized repellent solution.
Eucalyptus Oil
Eucalyptus oil is an excellent choice for repelling gnats due to its:
Strong Aroma: It repels gnats effectively with its potent scent.
High Volatility: Evaporates quickly, creating a lasting gnat barrier.
Natural Repellent: It's eco-friendly and free of synthetic chemicals.
Antimicrobial Properties: Helps prevent gnat-borne diseases.
Versatile Application: Can be diluted, applied, or diffused.
Non-Sticky and Non-Staining: Leaves no mess indoors or outdoors.
Well-Tolerated: Generally safe for human use, with few reported side effects.
Rosemary Oil
Rosemary oil is an excellent gnat repellent due to the following properties:
Strong Aroma: Its potent herbal fragrance masks attractants, discouraging gnats from hovering.
Antimicrobial: Rosemary oil inhibits the growth of decaying organic matter, reducing gnat attraction.
Insecticidal: Applied as a surface spray, it deters gnats from landing.
Versatile: Effective against gnats, mosquitoes, and flies.
Safe: Non-toxic to humans and pets, offering an eco-friendly alternative to chemical repellents.
Long-Lasting: Provides hours of protection.
In a "Pest Management Science" study, rosemary oil exhibited strong repellent activity against gnats and other insects, making it a promising natural gnat control solution.
Tea Tree Essential Oil
Tea Tree Essential Oil, derived from Melaleuca alternifolia leaves, is an effective gnat repellent due to its:
Antiseptic Properties: Tea tree oil contains terpinen-4-ol, known for its antiseptic qualities. It deters gnats from open wounds or broken skin.
Antifungal and Antibacterial: These properties prevent bacterial and fungal growth on skin, reducing gnat attraction.
Camphoraceous Scent: Tea tree oil's scent repels insects, including gnats, making them less likely to approach when applied.
Anti-Inflammatory: It soothes gnat bites, reducing itching and discouraging further bites.
Non-Toxic and Chemical-Free: Tea tree oil is a safe, eco-friendly alternative to chemical insect repellents.
---
What you should know
Gnats can be a nuisance when they bite. Unlike mosquitoes, they incise the skin to feed on blood, causing more painful bites, especially on exposed skin, which can swell and itch. Allergies can worsen these effects. While gnats don't transmit deadly diseases, they're linked to pink eye.
To repel gnats, people use essential oils mixed with a carrier oil. In this article, we've explored five essential oils effective at keeping gnats away.
Though gnats usually dwell outdoors, they can invade indoors. Each essential oil discussed has unique qualities making them excellent bug repellents. Tea tree oil, with antibacterial properties and a strong scent, is effective. Peppermint essential oil, disliked by many insects, should be diluted due to its strong scent. Rosemary's scent naturally deters insects, making it a valuable addition to your gnat-repelling arsenal.
How to Use them
Of the different essential oils available to use both around your home and on your skin, there are also different ways to use them to repel gnats. You can use them topically, spray them or even diffuse them into the air. Rosemary essential oil, for example, can be used as a bug repellent. Its strong scent will quickly send the insects running for the hills. It can be mixed with water, put in a spray bottle, and then sprayed outdoors. This will also stop gnats from hanging around your garden.  
When it comes to making your repellents using essential oils, a spray bottle is an essential tool. You can mix lemon eucalyptus oil and water, put it in a spray bottle, and then spray this around your home and outdoor areas to repel gnats. Another essential oil that you can use is peppermint. Fill a bottle halfway to the top with distilled water or with boiled water. Top it up with witch hazel and 20 drops of peppermint oil, and another 20 drops of oregano essential oil. Shake it up, and you are ready to spay away. 
You can also use catnip by mixing it with a carrier oil like aloe vera and then putting it on your skin. This will help repel the insects. You can use Clary sage in a diffuser. We hope that the essential oils we have reviewed help you find the perfect blend for you. Always consider any special needs or allergies that may clash with the essential oil you want to use. Happy shopping!