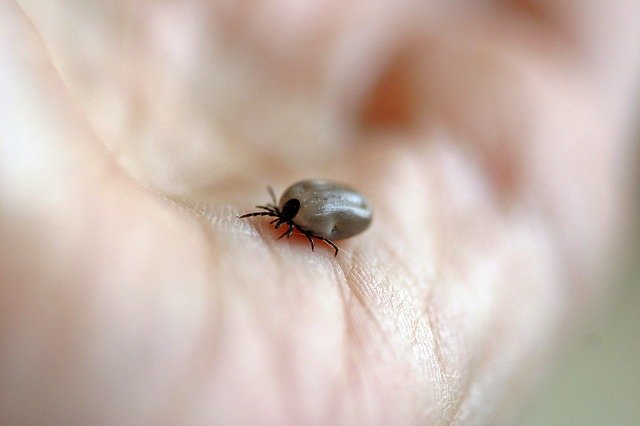 Are you looking for the best essential oils that repel ticks? These pests can be the cause of a lot of discomforts, sickness, and pain for animals. By nature, they are small arachnids that feed on blood from a host. There are more than 800 species of ticks, of these, only two groups transmit diseases to humans and these are hard ticks and soft ticks. Across the world, tickborne diseases are spread.
They are parasites and they cause a lot of harm and distress in addition to transmitting illnesses. Most of the ticks that bite are female. This is because males usually die after mating. The female ticks simply reach out and crawl onto the next host, where they suck the blood they need to survive. with soft ticks, transmission can take a few seconds.
If you like to hike through areas with grass, then you could get bitten by ticks, especially if you are not wearing any protective clothing. If you have pets, it is important to treat them regularly for ticks both for their sake and for yours. 
When it comes to your pet, ticks can cause a lot of diseases. The severity of how deep the ticks dig in can be determined by where you live as well as the temperatures. Ticks will attach themselves to your dog's skin with their mouth.
They stay stuck to your dog, using a sticky substance, then they start to suck on your dog's blood. This usually leads to your pet's skin getting irritated or swollen, whilst some ticks can cause paralysis in dogs because of a toxin they release as they feed on the blood. 
There is a whole other host of diseases that can be caused by ticks that can attack your pets. Your dog could also get Lyme disease which can in turn cause arthritis and subsequently painful lameness among other painful conditions that you do not want to see your dog go through.
Hear what your vet says about effective tick repellents along with other insect repellents that can help your pet go about regular life. Using a tick repellent means you also need to know more about the area you live in and when tick season is. That way you can always be on top of your game and protect your pets and your family. 
Seeing that ticks survive off of living organisms, you want to make sure that whatever tick repellent or spray you use, is friendly, and will not cause any form of irritation. Natural remedies such as essential oils are a great place to start. They are extracts from plants which makes them nature's way of healing itself. Using essential oils is preferred over using pesticides that may effectively get rid of the tick but would be poisonous to the carrier. A good essential oil blend can serve as a brilliant method to repel ticks.
Regular use of disease control methods can help keep ticks at bay. Even though the ticks themselves may not cause a lot of harm, the diseases they can transmit could be more lethal. We take a look at how you can use essential oils to keep the ticks away in the first place.
Some essential oils that have been known to be effective in this regard, include eucalyptus, palmarosa, lemongrass, geranium oil, lemon, eucalyptus, and cedarwood amongst others that we will discuss. Geranium, for example, is extremely repellant for ticks. You will need to make different blends using water and different carrier oils in a spray bottle to effectively administer the blend in the are.
How to Use them
Essential oils are the very essence in its purest form of plants and flowers. They can irritate the skin if you are not careful. The utmost care needs to be taken when blending essential oils, making sure that it does not come in contact with your skin.
You can use a cup of water in a spray bottle, then mix 10 drops of geranium essential oil, 5 drops of cedarwood, 3 drops of lavender and 3 drops of lemongrass essential oil. Give it a good shake, and spray this on your clothes, skins, and shoes or anywhere else where ticks my want to latch on to. The scent will repel ticks. 
Another blend you can make involves mixing 1/2 cup of water with 20 drops of lemongrass and 20 drops of eucalyptus. Mix this in a spray bottle and spray areas where ticks are more prone to frequent. You can also mix 1/2 cup white vinegar with 1/3 cup water, 20 drops eucalyptus essential oil, 20 drops lemongrass, 10 drops Citronella and 10 drops lavender. Once again, mix these ingredients well in a spray bottle.
You can also mix 1/2 cup witch hazel, 24 drops lavender essential oil and 24 drops geranium essential oil and use the mixture to help repel ticks. We certainly hope that these various blends will help you keep ticks away from your pet and your home. Happy shopping!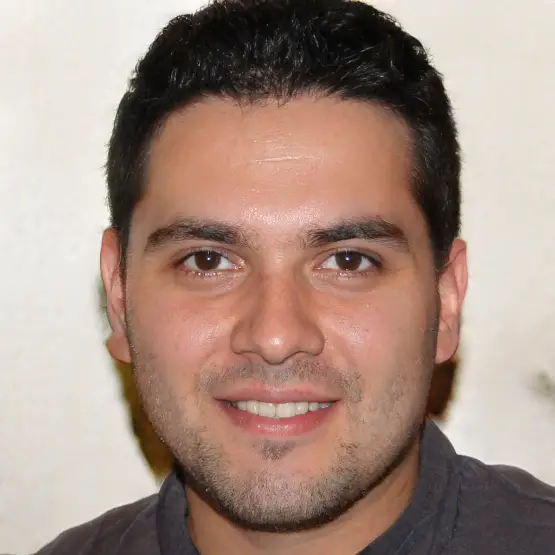 Nature remains the greatest healer. I aim to be a student for my lifetime. All of my content is researched to share this passion.