In this post, we'll explore natural remedies for common health problems. Today, we'll dive into essential oils and learn how they can help with arthritis in the hands. If you or someone you know suffers from the discomfort and stiffness that comes with arthritis, you've come to the right place. We'll discuss the benefits of essential oils, their potential effectiveness in treating arthritis symptoms, and some popular oils you should consider. So grab a cup of tea, sit back, and explore the beneficial power of essential oils together!
Question: Have you ever tried using essential oils to relieve arthritis symptoms in your hands?
7 Essential Oils for Arthritis in Hands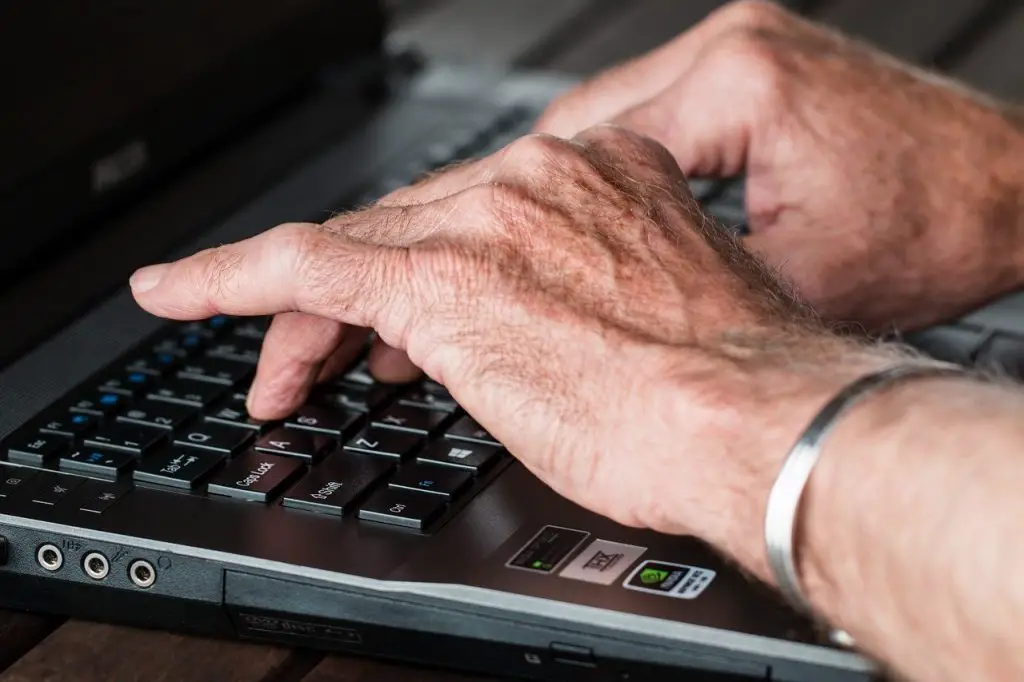 There are various types of arthritis, and they are all spurred on by various factors. Two of the most common forms of arthritis are osteoarthritis and rheumatoid arthritis. Their being common does not make them any easier on the body. The joints still suffer greatly, which can profoundly affect your body and your way of life. Everyday mundane tasks soon become big hurdles. 
Eucalyptus
Eucalyptus essential oil is commonly used to relieve pain and inflammation associated with arthritis. It has also been used to treat rheumatism, bronchial asthma, and gastrointestinal disorders. This oil can effectively relieve joint pain and inflammation by adding a few drops to a warm bath or using it in a diffuser. For external use, diluting the oil ten times is recommended and then applying two drops evenly on the affected area. 1Babar Ali, Naser Ali Al-Wabel, Saiba Shams, Aftab Ahamad, Shah Alam Khan, Firoz Anwar, Essential oils used in aromatherapy: A systemic review, Asian Pacific Journal of Tropical Biomedicine, Volume 5, Issue 8, 2015, Pages 601-611, ISSN 2221-1691, https://doi.org/10.1016/j.apjtb.2015.05.007.(https://www.sciencedirect.com/science/article/pii/S2221169115001033)
Basil
A study in Italy found that Basil Essential Oil contains camphor and linalool, which reduce arthritis-related inflammation. Basil oil also benefits rheumatoid arthritis, alone or with oils like wintergreen, peppermint, clove, and eucalyptus. It is known to relieve stress.
Camphor and linalool are terpenes, organic compounds contributing to essential oils' aroma and therapeutic properties. Camphor has a strong, penetrating, fragrant odour, while linalool has a soft, sweet floral aroma.
Camphor is known for its cooling effect and is often used in balms and liniments to relieve physical discomfort and inflammation. Linalool is often associated with its calming and relaxing effects.
Turmeric
Turmeric Essential Oil can help relieve the inflammation of arthritis thanks to its active component, curcumin.2Araújo, C., & Leon, L.. (2001). Biological activities of Curcuma longa L.. Memórias Do Instituto Oswaldo Cruz, 96(5), 723–728. https://doi.org/10.1590/S0074-02762001000500026 It is believed that curcumin can be used as an effective anti-inflammatory agent without drugs' side effects. It has been used in India for years to treat arthritis inflammation and has shown positive results. You can use this oil instead of ibuprofen or other inflammation-relieving drugs by adding some drops to your bath water or using it directly on your skin around the affected area.
Peppermint
Peppermint Essential Oil is commonly recommended for arthritis as it effectively alleviates joint pain, inflammation, tingling sensations, swelling, stiffness, and inflammation. Applying this menthol oil topically provides a cooling sensation that helps soothe pain and accelerate recovery.
Peppermint oil, rich in compounds such as menthol, can produce a cooling sensation on the skin. This effect, caused by triggering cold-sensitive receptors in the skin, can distract the brain from pain signals, resulting in temporary relief from mild pain, including arthritis.
Menthol also has analgesic properties and is often found in creams and ointments for muscle and joint pain. It's thought to work by blocking certain neuron channels, reducing pain perception.
These properties suggest that peppermint oil may be helpful for arthritis, but more research is needed to confirm these effects. Always consult a physician before starting any new treatment.
Cinnamon
Cinnamon Oil is a common essential oil for arthritis. Cinnamon has been shown to help ease joint pain and inflammation by stimulating blood circulation into the affected areas. This speeds up recovery time and assists in the movement of blood and nutrients to the affected areas. Applying it directly on the skin around your joints is usually enough, although it can be diluted. Besides, cinnamon oil can help prevent further damage due to its antioxidant properties, which help prevent harmful free radicals from damaging healthy cells.
A study by Ho et al. 3Ho, Su-Chen, Ku-Shang Chang, and Pei-Wen Chang. "Inhibition of neuroinflammation by cinnamon and its main components." Food chemistry 138.4 (2013): 2275-2282. investigated the anti-neuroinflammatory activity of cinnamon and cinnamaldehyde and their potential for treating arthritis. The researchers examined their ability to suppress the production of inflammatory molecules (NO, TNF-α, IL-1β, and IL-6), mRNA expression of inflammatory genes (iNOS, TNF-α, IL-1β, and IL-6), and DNA binding activity of NF-κB in LPS-activated BV2 microglia.
The study found that cinnamon ethanolic extract (at 50 μg/mL) significantly inhibited the increased production of NO in BV2 microglia treated with LPS. Cinnamaldehyde, present in cinnamon, also dose-dependently inhibited NO production. At 25, 50, and 100 μM concentrations, cinnamaldehyde inhibited NO production by 45.3%, 70.8%, and 98%, respectively.
Both cinnamon extract (at 50 μg/mL) and cinnamaldehyde (at 100 μM) reduced the mRNA levels of iNOS, suggesting a down-regulation of iNOS gene expression, which may contribute to the inhibition of NO production.
Additionally, treatment with cinnamon extract and cinnamaldehyde led to significant reductions in the production of proinflammatory cytokines TNF-α, IL-1β, and IL-6 in LPS-treated BV2 microglia. Cinnamon extract decreased their production by 65.7%, 85.0%, and 71.0%, respectively, while cinnamaldehyde suppressed their production by over 50%. The mRNA levels of TNF-α, IL-1β, and IL-6 were also decreased, indicating inhibition of the gene expression of these inflammatory molecules.
Moreover, both cinnamon extract and cinnamaldehyde reduced the DNA binding activity of NF-κB, a transcription factor involved in regulating inflammatory responses, by approximately 80.9% and 77.2%, respectively, in LPS-treated BV2 microglia.
The study suggests that cinnamon and cinnamaldehyde have anti-neuroinflammatory activity, highlighting their potential as therapeutic agents for neurodegenerative diseases, including arthritis.
Wintergreen
Wintergreen oil is commonly used in topical pain relief products due to its analgesic properties. It provides a cooling sensation and may help alleviate minor muscle and joint discomfort. Some individuals find it helpful for temporary relief from arthritis symptoms. However, it is important to note that arthritis is a complex condition with various underlying causes, and the effectiveness of wintergreen oil may vary from person to person. You can use it directly on the skin around your joints or by applying drops in warm bath water or an aromatherapy diffuser.
Lemon
Lemon essential oil is known for its refreshing scent and is commonly used in aromatherapy. Some people believe that lemon essential oil may have anti-inflammatory properties and potentially be beneficial for managing arthritis symptoms. However, it is important to note that scientific evidence supporting the effectiveness of lemon essential oil for arthritis treatment is limited. It can be used or purchased in a combination pack as a pre-mixed oil blend, like Jason Natural's "Stiff & Cold," which contains Lemon, peppermint eucalyptus essential oils. This oil can be applied directly onto your skin around the affected area to relieve pain and swelling.
Additional Information
Osteoarthritis affects the joint's small cartilage lining, leading to joint pain and stiffness. As much as it usually occurs in women over 40, it can be brought on by an injury or other conditions that affect the joints, such as gout. As the cartilage wears out, it pressures the ligaments to work harder. In time, this will cause swelling and inflammation, accompanying pain and failure to do everyday tasks. 
The loss of the cartilage means a lot of rubbing on the bone, which can alter the shape of the bones. Osteoarthritis affects joints in different parts of the body, including the hands. With rheumatoid arthritis, the body's immune system attacks the joints, leading to swelling and pain. This type of arthritis also affects other organs in the body. The hands are not spared. 
It is important to make sure that you do not self-diagnose with arthritis or with any other health-related issue. That being said, some signs and symptoms should alert you to visit a doctor. If you are experiencing joint pain, tenderness or stiffness or feeling weak in your muscles, you may want to go get checked. Other symptoms include inflammation of the joints and around them as well. You may also have restricted movement or your skin may be turning red in the area where you are feeling pain. 
Finding solutions for arthritis can mean hours of researching and reading. Whatever you do, ensure you get your doctor's guidance. What you are looking for is a solution to help you reduce inflammation and pain in the joints. There are essential oils that can help with this type of pain. 
Essential oils are direct pure extracts from plants' flowers and stem. Before medications used today to help with arthritis were invented, people used essential oils. The trick is in knowing which oils help with which condition. Essential oils have natural supplements that help reduce arthritic pain. Peppermint, orange, and turmeric are essential oils that offer much-needed relief from pain and inflammation.
How to Use Them
There are different ways to use essential oils to help relieve joint pain. They are rich in numerous minerals like vitamins A, C, and E. The minerals found in them can help relieve pain in the joints greatly. They have anti-inflammatory properties thanks to the antioxidants, which create analgesic and anti-inflammatory effects.
How you take them can also target certain types of arthritis. It is important to remember that using essential oils is not an exact science, so it may not work on one person the way it works on another. 
You can ingest essential oils as directed to help target specific pain. It can have the same effect as taking medication that deals with inflammation. You can use them like spices in your food, flavour your drinking water or dilute it in your daily hand cream.
When mixed, some essential oils, such as frankincense and myrrh, make a powerful essential oil blend to treat pain caused by rheumatoid arthritis. Mixing orange and ginger can also help with inflammation. When you use pure essential oils, make sure that you do it carefully.
Any potential side effects
Before using any essential oils, knowing of any pre-existing conditions is important, for example. Myrrh should not be used during pregnancy because it can cause a miscarriage.  Tumeric has been known to stimulate the uterus and menstruation and should not be used during pregnancy. You may use seasoning amounts. However, medicinal amounts are not recommended. 
Always ensure you do not bring pure oil in direct contact with the skin, which may cause skin irritation. Ginger is great for RA treatment. However, it can cause diarrhoea, stomach discomfort or heartburn. Orange essential oil is generally safe during pregnancy and lactation but can cause photosensitivity.
Peppermint can cause nausea, and it also interacts with other medications. Ensure you are diligent in knowing your present condition and which essential oils to use. Always talk to your doctor about working the recommended oils into your treatment plan. Happy shopping!
Alternative Remedies
Here are some alternative remedies for treating arthritis, based on various scientific studies:
Please note that while these alternative remedies can be beneficial, they should not replace conventional medical treatment. Always consult with a healthcare professional before starting any new treatment regimen.
Precautions and Contraindications
Here are some potential contraindications and precautions to be taken when using these essential oils for arthritis:
Eucalyptus: Eucalyptus oil is generally safe for topical use but can cause skin irritation in some people, especially those with sensitive skin. It should not be used on the face or near the eyes. It should not be ingested as it can be toxic.
Basil: Basil oil can cause skin irritation in some people, so it's recommended to do a patch test before using it extensively. It's also not recommended for pregnant women or those trying to conceive, as it can stimulate menstrual flow.
Turmeric: Turmeric oil is generally safe but can cause skin irritation or allergic reactions in some people. It's also not recommended for people with gallbladder problems, as it can cause gallbladder contractions.
Peppermint: Peppermint oil is safe for most people when used topically. However, it can cause skin irritation or allergic reactions in some people. It should not be used near the eyes or mucous membranes because it can cause a burning sensation. It's also not recommended for use in children under 30 months of age.
Wintergreen: Wintergreen oil contains a high concentration of methyl salicylate, which can be toxic if ingested, so it should never be taken orally. It can also cause skin irritation in some people. It's not recommended for use in children, pregnant women, or people allergic to aspirin.
Lemon: Lemon oil is photosensitive, making your skin more sensitive to sunlight and prone to sunburn. It's recommended to avoid sun exposure or UV rays for up to 12 hours after applying lemon oil. It can also cause skin irritation in some people.
Cinnamon: Cinnamon oil can cause skin irritation and should always be diluted before use. It's also not recommended for pregnant women as it can stimulate contractions.
In general, essential oils should always be diluted in a carrier oil before topical application to reduce the risk of skin irritation. They should not be ingested unless under the guidance of a qualified professional. Always consult a healthcare professional before starting any new treatment regimen, especially if you have any underlying health conditions or are taking other medications.
Lifestyle Changes
Regular Exercise: Regular physical activity can help strengthen the muscles around your joints, increase your range of motion, and reduce fatigue. Low-impact exercises such as swimming, cycling, and walking can be particularly beneficial.
Healthy Diet: A balanced diet rich in fruits, vegetables, lean proteins, and whole grains can help manage weight and maintain overall health, which benefits arthritis. Certain foods have anti-inflammatory properties, including fatty fish (like salmon and mackerel), nuts, and certain fruits and vegetables.
Weight Management: Maintaining a healthy weight can reduce pressure on weight-bearing joints, such as the knees and hips, and potentially slow the progression of arthritis.
Stress Management: Chronic stress can exacerbate arthritis symptoms. Techniques such as mindfulness, meditation, yoga, and deep breathing can help manage stress levels.
Adequate Rest: Good sleep habits can help manage pain and fatigue associated with arthritis. Try to maintain a regular sleep schedule and create a comfortable, quiet, dark environment.
Limit Alcohol and Quit Smoking: Alcohol can interfere with the effectiveness of some arthritis medications, and smoking can exacerbate arthritis symptoms and contribute to other health problems.
Regular Check-ups: Regular medical check-ups can help monitor the progression of arthritis and adjust treatment plans as necessary.
Physical Therapy: Working with a physical therapist can provide tailored exercises and treatments to improve joint function and reduce pain.
Occupational Therapy: An occupational therapist can advise on protecting your joints during daily activities and suggest devices to make tasks easier.
Consulting a Healthcare Professional
Consulting a healthcare professional before starting any new treatment, including the use of essential oils, is of paramount importance for several reasons:
Safety: Essential oils are potent substances that can cause adverse reactions, including skin irritation, allergic reactions, and even toxicity if used improperly. A healthcare professional can provide guidance on safe usage.
Personal Health Conditions: Certain health conditions can contraindicate using specific essential oils. For instance, some oils can stimulate contractions and are not recommended for pregnant women. Others can interfere with medications or exacerbate health conditions. A healthcare professional can consider your personal health history when advising on treatment options.
Effective Treatment: While essential oils can provide symptomatic relief for some conditions, they are not a cure-all. Some health conditions require medical treatment, and delaying or avoiding this can lead to complications. A healthcare professional can provide a comprehensive treatment plan that may include essential oils as complementary therapy.
Quality and Purity of Oils: The market for essential oils is vast, and not all products are created equal. Some may be adulterated or of low quality. A healthcare professional, particularly one experienced in integrative medicine, can guide you towards high-quality, pure essential oils.
Proper Dosage and Application: Essential oils are typically used in diluted form and certain application methods are more effective for certain conditions. A healthcare professional can provide guidance on how to properly dilute and apply essential oils, and advise on appropriate dosages.
Monitoring Progress: Regular check-ins with a healthcare professional allow for progress monitoring and adjustments to the treatment plan as necessary. This is particularly important for chronic conditions like arthritis.
Final Thoughts
In summary, essential oils offer a natural and holistic approach to treating arthritis in the hands. From the invigorating scent of eucalyptus to the calming properties of wintergreen, these oils can provide relief and comfort. However, it is important to remember that while these oils can complement traditional treatments, they are not a substitute for professional medical advice. Always consult with a medical professional before using any new treatment method. Also, consider making lifestyle changes such as regular exercise, a balanced diet, and stress management to further support your journey to better health. Remember that everyone is unique, and it all comes down to what works best for you. Explore, experiment and take advantage of the opportunities that essential oils and holistic health practices offer.