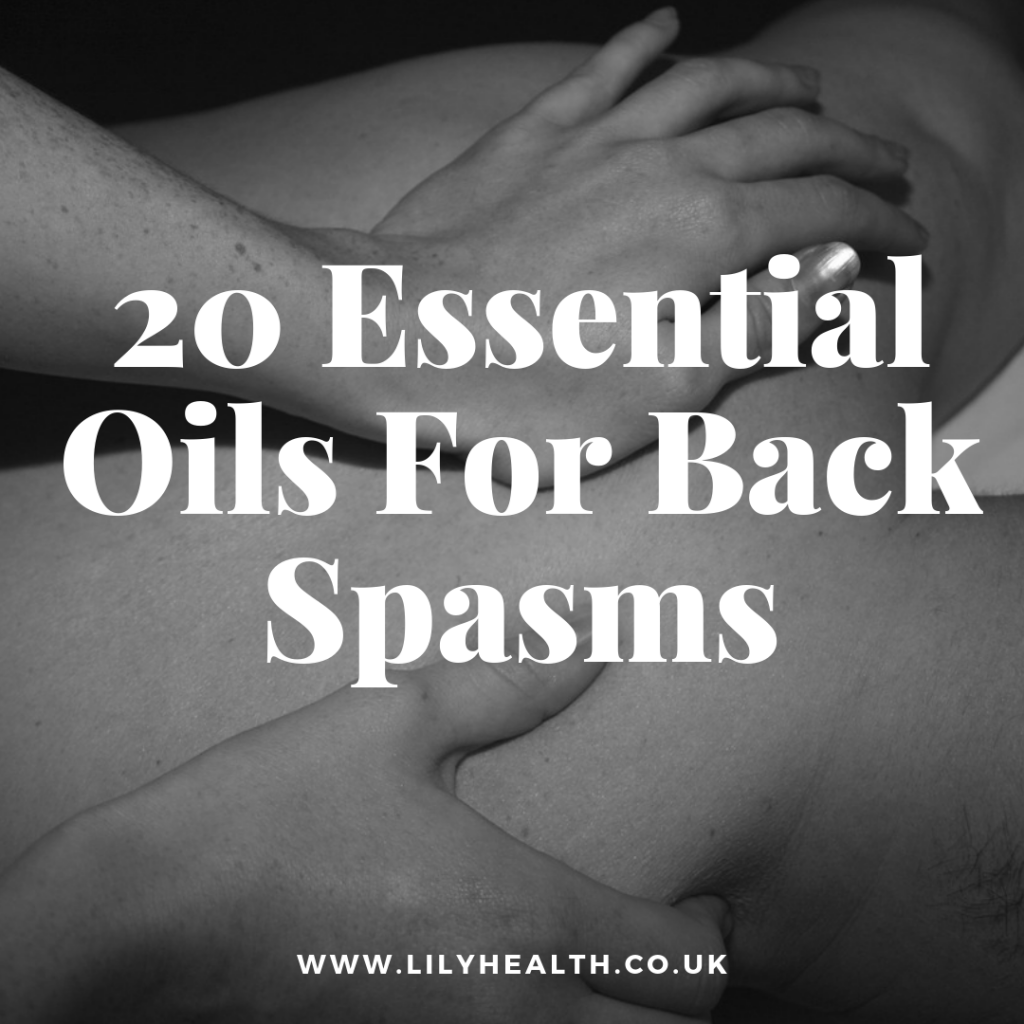 What are back spasms? What are the symptoms?
Back spasms are an involuntary contraction or tensing of the muscles in the lower back. The condition ranges from infrequent spasms with mild discomfort to chronic spasms with severe pain and mobility issues. They can also be related to more serious medical conditions such as arthritis, a ruptured disc, or a trapped nerve.
Independent research suggests more people in the UK are experiencing some form of back pain each week than they were five years ago. Back spasms are amongst the most common complaint. One of the main reasons that back spasms are on the rise is inactivity and bad posture. They are often brought on by long days at the office sat at our desks. But at the other end of the scale, a desire to be fit, active, and healthy can also lead to back spasms if we overdo it.
Many people with mild or infrequent back spasms choose to ease their pain and tackle some of the causes with essential oils. Those with more chronic symptoms often use essential oils to complement their formal medical treatment—or if they find prescription pain killers, such as opiate-derivatives, are not for them.
Essential oils are a popular and effective way to treat back spasms. They contain a combination of analgesics (painkillers or pain relievers to you and me) and anti-inflammatory components, and muscle (and mind) relaxants. They can also encourage improve blood flow in the lower back so they could get you moving freely again.
How to Use Essential Oils for back spasms
There are many different ways to use essential oils. In case you're not familiar with them all, these are the most common:
Skin massage. You MUST combine your essential oil with a carrier oil if you buy it in its pure form.
Pre-mixed or in a DIY roll-on applicator
Inhaled using a diffuser
Added to your bath or shower
On a warm or cold compress
In a homemade or shop-bought muscle rub.
Most people start by massaging the oil into the lower back or adding a few drops into their baths. As you get more experienced, you can select the most appropriate, enjoyable, and effective way for you.
Essential Oils Reviewed
Now, onto the oils themselves. We've taken a look at 20 of the most effective oils to help you get started. We've also offered some pointers on how to use them. The application advice is intended as guidance only—always read manufacturer instructions before first use:
Birch Essential oil
Birch essential oil has a long history of helping sore and tired muscles because of its painkilling and anti-inflammatory properties. The bark from which birch oil is made contains salicylic acid, which has many similarities to aspirin.
Apply to skin
Cayenne Pepper Essential Oil
Cayenne Pepper is a relatively new essential oil. The active ingredient, capsaicin, blocks pain signals to the brain and can increase circulation to the affected area. Users note it provides a mild, comforting and warming sensation.
Apply to skin. Be sure to wear gloves.
Chamomile Essential Oil
Chamomile is one of the most ancient essential oils. It combats pain and inflammation by calming the nervous system. Its relaxing, sedative qualities also help to soothe muscle tension and reduce spasms—settling your body and your mind.
Apply to skin
Clary Sage Essential Oil
Clary Sage essential oil has been used in medicine since Greek and Roman times to treat inflammations and muscle spasms. It contains compounds called terpenes that soothe nerves and offer a mild sedative relief.
Apply to skin or use a diffuser
Cloves Essential Oil
Cloves are one of the strongest natural pain relievers. On application as an essential oil to the skin, it creates a warming feeling that relaxes muscles and reduces tension. It also contains mild anti-neuralgic components that temporarily block nerve signals and numb the skin.
Apply to skin.
Copaiba Essential Oil
Copaiba essential oil has been used in healing and well-being therapies that can be traced back to 16th century Brazil. It has a similar smell to black pepper. Copaiba essential oil has anti-inflammatory and antiseptic properties and also contains compounds that can block pain receptors.
Apply to skin
Eucalyptus Essential Oil
Eucalyptus is one of the best-known essential oils for treating muscle aches and pains. It has a significant body of medical research supporting its anti-inflammatory, pain-killing properties. Eucalyptus expands blood vessels to help circulation, which brings pain relief to muscle and joint aches. This in turn helps lower body temperature—creating a soothing, calming effect.
Apply to skin, use a diffuser or add a few drops in your bath
Frankincense Essential Oil
Frankincense essential oil is harvested from the Boswellia tree. It is regarded as one of the best natural treatments for back spasms. Contemporary research suggests it can even help regenerate damaged tissue. Frankincense has a very pleasant, relaxing aroma that said to calm the mind as well as the body.   
Apply to skin as a massage oil or use a defuser
Ginger Essential Oil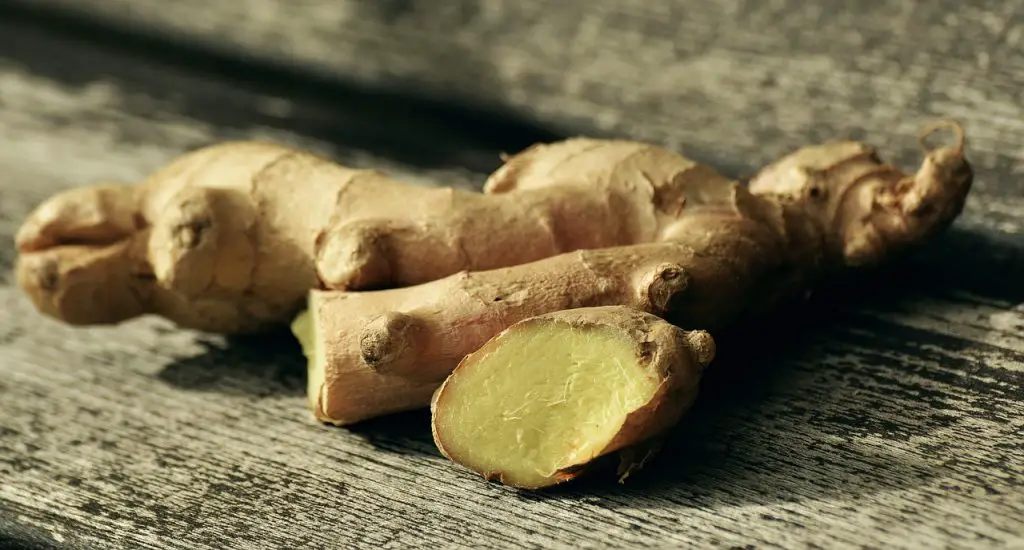 Ginger essential oil can reduce the involuntary muscle contractions that cause back spasms. It is also able to block pain sensors and reduce inflammation.
Apply to skin as a massage oil
Helichrysum Essential Oil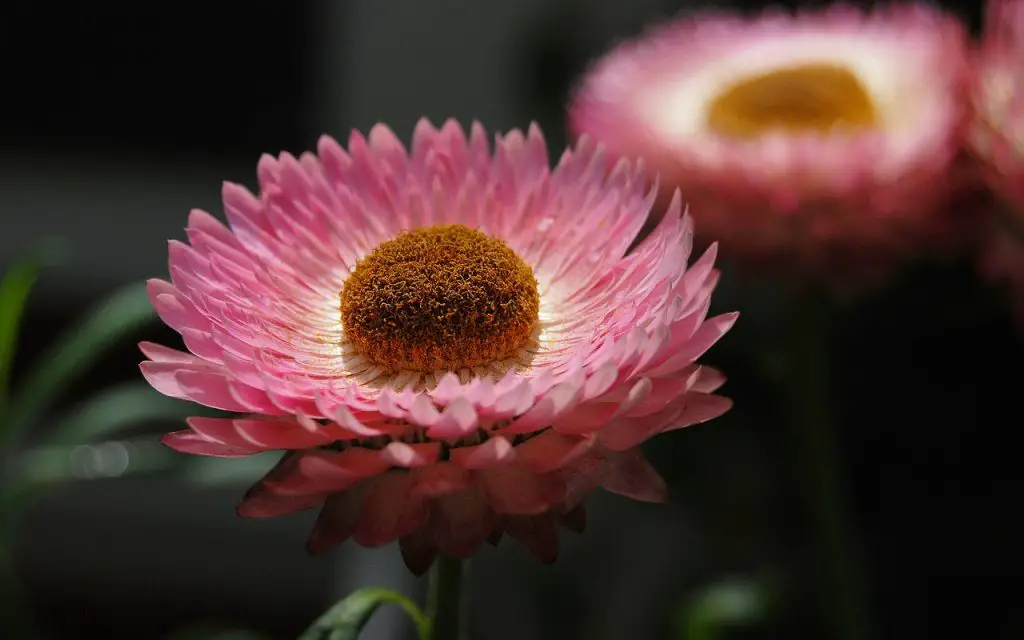 Helichrysum's flowers and leaves have been used for centuries in essential oils across Italy, Spain and Portugal. It has anti-inflammatory and anti-spasmodic properties. Helichrysum is also believed to reduce tension in the mind and body.
Apply to skin as a massage oil or use a diffuser
Lavender Essential Oil
Lavender essential oil helps alleviate the symptoms of back spasms with its calming, soothing and cooling properties. It has strong anti-inflammatory components and offers mild sedative effects. So, if your back spasms have been disrupting your sleep or making you anxious, it should get you back on course for a good night's sleep too.
Apply to skin, use a diffuser or add a few drops in your bath
Lemongrass Essential Oil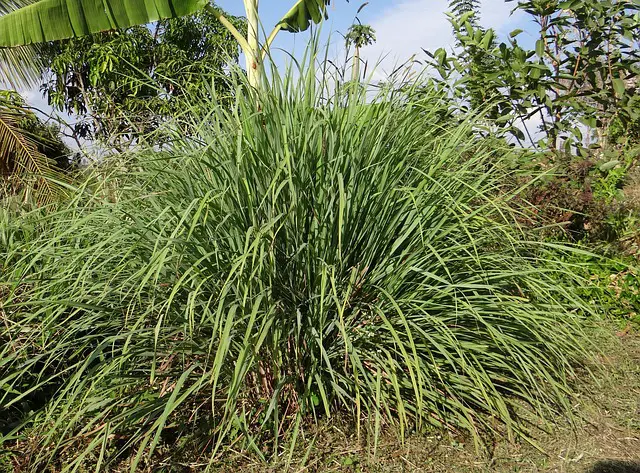 Lemongrass essential oil reduces physical and mental anxiety, tension and stress. If your back spasms have been brought on by a long and stressful day of meetings at work. This could be the oil for you.
Apply to skin or use a diffuser
Marjoram Essential Oil
Marjoram is related to Oregano and has a similar smell. As an essential oil, it's been used in medicines since ancient Egyptian times. It's particularly good for dealing with back spasms brought on from overextended muscles.
Marjoram essential oil will also help recharge your nervous system. It has proven pain-relieving and anti-inflammatory properties and can also help improve sleep quality. This makes Marjoram an excellent post-sports recovery option.
Apply to skin, use a diffuser or add a few drops in your bath
Peppermint Essential Oil
Peppermint is one of the best all-round essential oils. The menthol component in the oil has pain-relieving and anti-inflammatory properties. When applied to the skin it has a cooling, refreshing and calming feel that is perfect for treating back spasms. Peppermint is also known to boost energy levels and improve blood flow so this could be the perfect post-workout oil to aid lower back recovery and recharge you for your next gym session.
Apply to skin, use a diffuser, add a few drops in your bath or use in a muscle rub
Rosemary Essential Oil
Rosemary essential oil contains powerful antioxidants and anti-inflammatory compounds including carnosol. This means it can soothe and care for over-taxed muscles, blood vessels, and joints. Rosemary also contains pain-relieving compounds and has the ability to halt involuntary back muscle spasms.
Apply to skin or add a few drops in your bath
Thyme Essential Oil
Thyme essential oil is packed with compounds that stop involuntary muscle spasms and help with pain management. Some people believe it can also help in the process of the skin and cell regeneration, but more research is needed in this area.
Apply to skin or add a few drops in your bath
Vetiver Essential Oil
Vetiver essential oil has a long tradition of use in Indian medicine for the treatment of back spasms, rheumatism, arthritis. It has anti-inflammatory properties and can reduce swelling in joints, muscles and tendons. Vetiver has an earthy, woody smell—a little like uncut grass.
Apply to skin
Wintergreen Essential Oil
Wintergreen essential oil comes from a North American evergreen shrub and is often used in Native American medicine. It contains compounds that are very similar to aspirin, which can help reduce swelling and pain. Wintergreen is also rich in methyl salicylate, which is added to over-the-counter muscle rubs and sports balms. It has a clean, fresh minty scent and may also have relaxing, mood-lifting properties.
Apply to skin, use a diffuser, create your own muscle rub or add a few drops in your bath
Yarrow Essential Oil
Yarrow essential oil is very good for circulation, so it's a good one to consider if your back spasms occur as a result of rheumatism or arthritis. It can help relax contractions that lead to back spasms. Yarrow is also reported to reduce stress and anxiety, rejuvenate skin and offer a natural cure for insomnia.
Apply to skin or use a diffuser
A note on CBD oil
Although not an essential oil in the traditional sense, there is a growing body of research that suggests CBD oil—which is derived from the hemp part of the cannabis plant—can be used to help treat back spasms and other forms of chronic pain and inflammation such as arthritis.
CBD oil contains cannabinoids but, unlike marijuana, it will not get you high or produce any psychoactive effects. CBD oil is completely legal in the UK. It is certainly worth further investigation alongside essential oils and complementary pain treatments.  
If you are living outside the UK, we suggest that you check local legislation before purchase.
Safety and Precautions
So, now you know all about the oils and you're ready to get started… But before you do, here's some advice to help you get the best from your treatment. It will also help keep you and those around you safe before, during and after use:
Always dilute essential oils before you put them on your skin.  This will reduce your risk of irritation and other side effects.
You may recognise some of the essential oils we've talked about here as culinary ingredients. Please note that you cannot interchange essential oils and shop-bought cooking items. They are very different in form and composition. Unless specifically recommended and advised, you should never ingest essential oils.
Always try new oils on a small patch of skin before your first application. This will alert you to any potential allergic reactions.
If you're using a diffuser, think about who else will be close by. Give particular thought to children, pets, or anyone in your household with a chronic condition or known allergies. If in doubt, check with a vet or doctor.
Don't use essential oils if you're pregnant or breastfeeding.
Keep all essential oils out of reach of children and pets.
You should see a doctor or healthcare professional if your back spasms persist.
Conclusion
As we hope to have shown, there are a wide variety of different essential oils on the market, so there is bound to be one out there to suit you—but if we had to narrow it to just five of our favourites, we would suggest looking at:  
Cayenne Pepper: Treats back spasms by warming muscles and tissue.
Eucalyptus: Offers pain relief by delivering a cool, refreshing sensation.
Clove: Temporarily numbs pain and reduces tension.
Lavender: An excellent all-rounder.
Marjoram: One to consider if your back spasms have been brought on by sports or exercise.
As well as treating the actual back spasms, essential oils may provide relief from the anxiety or depression that is often linked to ongoing pain and discomfort. They could also offer a natural way to get a good night's sleep if back spasms have been keeping you awake.
With all this in mind, it's definitely worth considering one or more essential oils as a treatment option for back spasms—whether as part of a post-exercise recovery regime, a way to improve circulation after sitting down all day, or for support with longer-term pain management.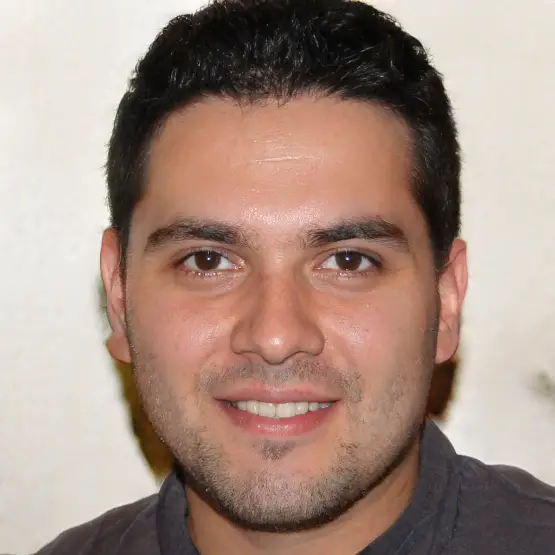 Nature remains the greatest healer. I aim to be a student for my lifetime. All of my content is researched to share this passion.