Are you looking for the best essential oil to help clear a blocked ear? Have you just gotten over a cold and now it feels like you are submerged in a pool of water? It may feel like you have clogged ears and it is quite frustrating. Having blocked ears means that your middle ear and the back of your nose have become obstructed.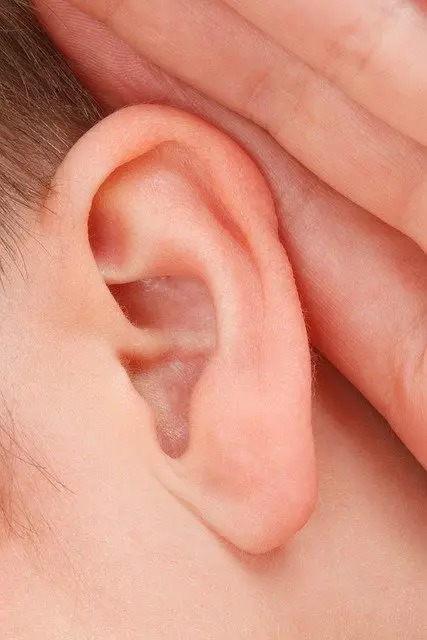 This is because fluid which is meant to flow smoothly from the ear to the back of the throat where it is swallowed, can get trapped in the middle ear and this can lead to clogging of the ear. This type of blockage often goes hand in hand with an infection. Another reason why the eustachian could also get clogged is because of allergic rhinitis.
Whilst ear clogging does not always translate to pain, it can be very irritating when everything you hear is muffled. Sometimes, they can become painful, make you feel dizzy and you may even have a feeling of hearing loss.
You may also be experiencing clogged ears because of a change in altitude. When there is a rapid change in air pressure outside the body, the ears can get clogged. At high altitudes, the eustachian tube is not able to equalize the pressure as it normally does. This can escalate into other issues like nausea and shortness of breath.
Hardened ear wax is a  culprit in causing blocked ears. It has its purpose in the body. Ear wax serves as a seif against debris. It cleanses the ear canal, by stopping dirt from flying in. Under normal circumstances, ear wax is soft. But when it hardens, it can then be the cause of ear blockage.  
All these are milder and non-significant and not life-threatening. There are other reasons for a clogged ear that need you to pay closer attention. For example, you have a growth or a tumor that is blocking your ear canal. Acoustic neuroma develops on the cranial nerve that leads from the ear to the brain. It is benign. As tumors like this grow and get bigger, they place pressure on the nerves and this can lead to hearing loss and also ringing in the ear.
One of the first ports of call to unplug ears that are clogged is to try yawning or chewing gum.
Its the first port of call because it is something that you can do on the go and do not necessarily need to seek any sort of medication. The aim is to unblock your ears. There are various remedies including home remedies and medicinal ones. Some of the more natural remedies include using essential oils to help with ear infections or any other reasons why your ears may be blocked. Essential oils work in different ways and treating them is one of these ways.
There are essential oils that help clear mucus and any blockages that you may have. Because ear infections are so common, a lot of people prefer to turn to natural remedies first before anything else. Several essential oils have been used in ear drops as a form of relief.
Oils such as tea tree oil,  garlic oil, peppermint oil, mustard oil, and thyme oil are some of the common oils that are mixed with different carrier oils and used to help treat clogged ears. In this article, we take a look at how essential oils help to treat ear infections. 
How to Use them
Essential oils need to be diluted to be used. They are concentrated oils, in the purest form and as such, they need to be toned down a bit, and this is where carrier oils come into play. Oils such as coconut oil, jojoba, and olive oil do a good job.
There a couple of different ways in which essential oils can be used to help treat ears. One of these ways is to use a blend of the carrier oil and essential oils to dab around the outer ear. This can help reduce inflammation that may have occurred around the outer ear. 
You may also soak a cotton ball in your choice of essential oil blend and then put this cotton ball into the ear, making sure that it does not get trapped in the ear. You may also warm the essential oil blend slightly with olive oil, and put the droplets into the ear. This helps break up any accumulated earwax that is now causing blockage rather than serving its natural purpose. Always remember that when you heat essential oil, it should not get too hot.
You don't want to end up hurting yourself with scalding hot oil. Remember to check how your skin reacts to the essential oil you want to use. You can test this, by putting a bit of the oil on your inner arm 24 hours before you want to use the blend. We hope the various blends we have reviewed, help you fond your perfect essential oils to help with your ear infection. Happy shopping!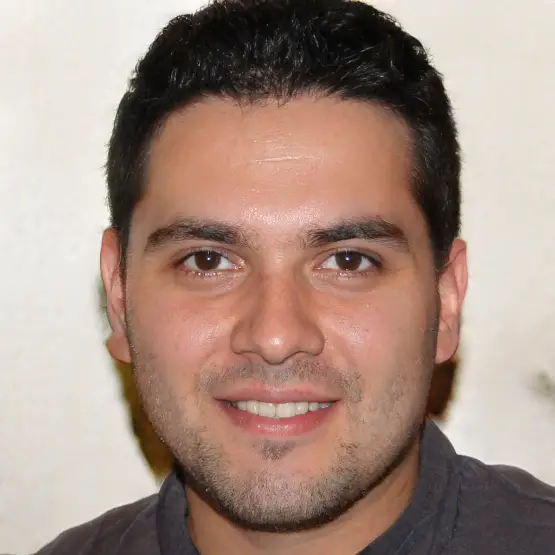 Nature remains the greatest healer. I aim to be a student for my lifetime. All of my content is researched to share this passion.