Are you looking for the best essential oil for a diffuser? Essential oils have various benefits. Some of them include getting you to relax, and sleep better, or to keep you awake. Some oils can calm you down so that you destress. Some oils have mood-altering capabilities and can be great for creating a relaxing environment. If you have ever walked into a spa and wondered why you seem happier there, it may just be the oil being diffused into the air.
Essential oils can be diffused into the air so that the aroma fills the air. There are various means of diffusing this aroma into the room. There are three easy ways to do this with things that you probably already have in your house. There are also various diffusion mechanisms that you can buy.

You can get ultrasonic diffusers that use water and ultrasonic waves to diffuse essential oils into the room. You can choose from a wide range of colors and designs they are amongst the most affordable non-passive style diffusers. They act as both a humidifier and an essential oil diffuser.

You can also get essential oil atomizing diffusers also known as nebulizers, which are devices that take essential oils and break them into separate molecules before dispersing the smaller molecules into the room. Nebulizers have two main parts, the plastic base that contains the motor/pump and a very unusual, clear blown-glass piece that holds and "nebulizes" the oils. Instead of the use of the unusual glass piece, some atomizing diffusers use a special bottle that looks like a Boston round bottle.

The great thing about this nebulizer is that it works well for therapeutic use because of its ability to break oil into smaller pieces. With the various diffusers available on the market, you are spoilt for choice. Now you need to know the essential oils to put in it.
In a Hurry?
Are you in a hurry and wondering which essential oils are best for diffusers? One of the first things you will need to consider is the room or area that you want to freshen. Knowing this will help you pick a diffuser that can fill the room. Then consider the benefits you are looking to get from the oil as it is diffused. Different essential oils have different benefits. For example, you do not want to put peppermint in a diffuser in your bedroom and expect to fall asleep. Instead, you should be looking to buy lavender which promotes a restful night's sleep.

We have done our research and found the best essential oil for diffusers on the market. Chamomile is one such example. it has been known to be used to help digestive upset such as indigestion, nausea or gas. It also has healing properties, helps relieve anxiety and eases skin conditions like eczema or rashes. It also promotes sleep.
Chamomile Essential Oil
Chamomile is widely available in two forms. It is either available as German or Roman chamomile. This is due to the two flowers that it comes from. Most of us would have come across it in its tea form.
What properties does it have that help this condition
Regardless of the way that Roman chamomile oil doesn't contain the high measures of chamazulene that are available in German chamomile oil, in any case, has a calculable calming impact that helps ease different sprains, strains and swellings when utilized in the rub or with a virus pack.

Strong a throbbing pain can be dealt with adequately utilizing Roman chamomile basic oil in back rub, showers and packs. Mix it with sweet marjoram, dark pepper, helichrysum, plai, or rosemary for the best outcomes for these kinds of infirmities.
Joint pain and stiffness likewise react well to back rub, showers and packs containing Roman chamomile oil, and it has an antispasmodic impact that is profoundly successful for calming stomach or period spasms just as sickness. It also has anti-inflammatory properties.
How to use it
You would only need to use a small amount of chamomile oil in a diffuser. You can mix it with a carrier oil. That is all that needs to be done.
Cons
Nothing noteworthy to worry about, especially for topical use. Speak to your doctor if you are taking other medication.

Peppermint Essential Oil
The composed record of mint goes back to an old Greek legend where the Greek god Pluto was said to have expressions of love for a delightful sprite named Minthe. His desirous spouse Persephone do magic on the sprite, changing her into a plant. At the point when Pluto couldn't turn around the spell, he gave her a sweet fragrance that would radiate all through the garden(Murray & Pizzorno 1999). Peppermint has been utilized restoratively for ages as a stomach related guide and carminative. All the more as of late, enteric-covered peppermint oil cases have been generally recommended for the alleviation of IBS.

Where it comes from or how it is made
Peppermint (Mentha × piperita, also known as Mentha balsamea Wild.) is a hybrid mint, a cross between watermint and spearmint. Indigenous to Europe and the Middle East, the plant is now widely spread and cultivated in many regions of the world. It is occasionally found in the wild with its parent species. Source

What properties does it have that help this condition
Peppermint has a high menthol content. The oil also contains menthone and carboxyl esters, particularly menthyl acetate Dried peppermint typically has 0.3–0.4% of volatile oil containing menthol (7–48%), menthone (20–46%), menthyl acetate (3–10%), menthofuran (1–17%) and 1,8-cineol (3–6%). Peppermint oil also contains small amounts of many additional compounds including limonene, pulegone, caryophyllene and pinene
Peppermint contains terpenoids and flavonoids such as eriocitrin, hesperidin, and kaempferol 7-O-rutinoside. Source

How to use it
One of the most well-known approaches to utilize peppermint fundamental oil is to just breathe in the fragrance straightforwardly from the container. It couldn't be any simpler, isn't that so? You simply unscrew the cover, hold the jug just beneath your noses, and take a couple of full breaths.

Frankincense
Frankincense is a derivative of Boswellia carteri tree. It is probably most famed for being one of the gifts that the Bible records as being given to a baby Jesus. That being said, there are a host of properties that would come in handy for gum pain. It is found initially in resin foam. That is gum-like material from the bark that is stripped off a tree. The origins of frankincense are Arabic. This is where the tree is most common.

Where it comes from or how it is made
After the bark is stripped off a tree it can be processed in various ways as part of medication.

What properties does it have that help this condition
Frankincense has therapeutic properties that are perfect for treating gum pain. It produces a local remedy to the pain. This is to say that the area that you apply the frankincense to is the one that will derive the greatest benefit from it.

How to use it
The use will depend on what form you have it in. For gum pain, the tree bark can be rubbed directedly onto the affected region.

Cons
The only thing that you may need to be wary of is how it affects your skin when it comes into contact with it. It may cause irritation. Other than that. You are good to go.

Cypress Essential Oil
The cypress tree looks like a pine tree to the untrained eye. It produces a refreshing scent that uplifts any space in which it is released.
Where it comes from or how it is made
Odoriferously, the woody fragrance of Cypress Essential Oil mixes well with various fundamental oils including other woody oils, mint oils, the citrus oils, particularly grapefruit, and it is excellent when mixed in low weakening with florals.
What properties does it have that help this condition
The scent is the sole reason that you will want to use cypress. It is a rejuvenating smell that would be ideal for use when you are looking to freshen the home or for concentration.
How to use it
You can diffuse it with a carrier oil or water. This will depend on your preferences and the sort of diffuser that you own.
Buyer's Guide
How do you use an essential oil diffuser?
There are four different types of diffusers and these include ultrasonic diffusers, heat diffusers, evaporative (wind/fan) diffusers, as well as nebulizer diffusers. An ultrasonic diffuser dispenses healing essential oil into the air as negative ions. Ultrasonic vibrations break down the oils and allow the oil to be dispensed as a very fine mist mixed with steam into the air. It is quiet and hence makes for a great sleeping tool. Ultrasonic humidifiers can also double up as a humidifier. Heat diffusers heat essential oils until they evaporate into the air. Oils like sandalwood, that are much thicker than most, work well with heat diffusers as they get dispersed into the air.

Evaporative diffusers also disperse the oils via evaporation just like heat diffusers. The difference between these and heat diffusers is that evaporative diffusers use a fan to generate a wind vs heat to cause the oil to evaporate.
Nebulizer diffusers do not need heat or water. They deliver concentrated pure oil dispersion. This concentration and purity make nebulizers a great option for aromatherapy.

What makes a good oil diffuser?
Diffusers can vary in cost and the trick to getting the best one is to make sure that you do not fixate on the cost. You want to make sure that the diffuser is easy to clean and has a built-in timer so that it releases the oil at the right intervals. A good diffuser will have a room filled with the aroma in under 30minutes.
Is it safe to inhale essential oils from a diffuser?
Inhaling essential oils is one of the safest ways to administer oils. It is also the fastest way to get them into your bloodstream. However, it is important to use them with caution even when diffusing. You need to always make sure that you diffuse in a well-ventilated area, and also take regular intervals. Diffuse for 30-minute intervals. Always make sure that pets have the option to leave the room if they don't quite like the aroma. Always make sure that you follow the guidelines.

Where should I put my essential oil diffuser?
You can place your essential oil diffusers in about the same place as humidifiers. You can use them on the floor, placing them at least two feet above the floor. If it is in your bedroom, the best place to put a diffuser is a few feet from your bed. A minimum of 3 feet. Also, make sure that you don't put your diffuser anywhere near direct sunlight. Avoid placing it near wooden surfaces where it can be subject to water damage. Placing a tray under it can help prevent problems from mist droplets or spilled water. placing it on a non-metallic surface is a great idea. Do not put it on a carpet or similar surfaces that can get damp. The perfect position for your diffuser is closer to the center of the room or one side.

Can breathing essential oils be harmful?
Essential oils are made to be in living spaces. This means that they are safe for breathing in.

Can I keep my diffuser on all night?
Too much of a good thing is not the best way to go, right? Essential oils have such great benefits it's easy to get carried away and want to leave it on all night. However, health professionals recommend that you do not leave it on for more than an hour at a time.
Final Thoughts
Essential oils are great for so many reasons. Diffusing them into the air is a great way to get these benefits. We hope our top picks for essential oils help you make your top pick. Happy shopping!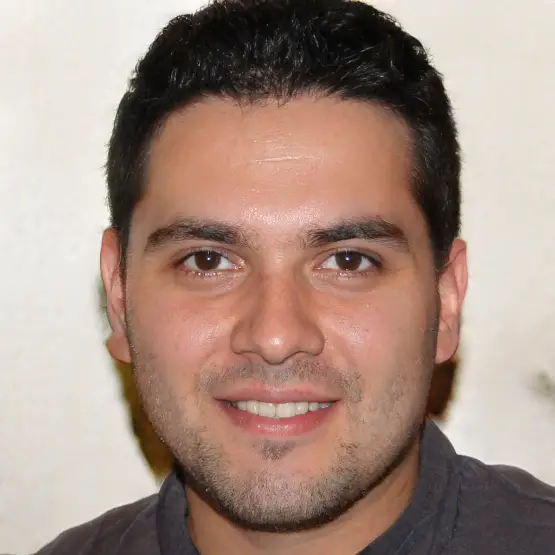 Nature remains the greatest healer. I aim to be a student for my lifetime. All of my content is researched to share this passion.