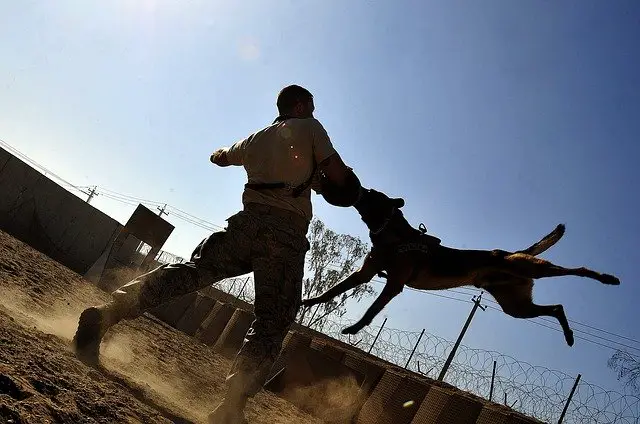 Are you looking for the best essential oils for dog bites? If a dog has bitten you or someone you know, there are many remedies available—some more unorthodox than others.
Whilst we love our dogs, but it is important to always remember that it is not always safe to be around them, some dogs can get dangerous, and it is always good to know what to do when this happens.
The first port of call is always to seek medical advice from your doctor. Homeopathic solutions need to be guided by a qualified doctor. If left untreated, dog bites can cause infections, so it is always a good idea to know your first response, which will not interfere with any medical advice.
That being said, there are many ways that we can treat dog bites with what we have at home. Essential oils are part of that mixed bag of tricks. These nuggets, which are a gift from nature, have many properties that can deal with a lot of health issues, including dog bites. 
Essential oils are extracted from nature, and they are potent and effective when used properly. In this article, we look at the different essential oils you can use to deal with dog bites. 
In a Hurry?
Are you in a hurry and need to know what you should look for as an essential oil to deal with a dog bite? Firstly, make sure it is authentic. You can do this by ascertaining the purity of the oil. There are a few telltale signs for a pure essential oil. 
These include the color and material of the bottle it is packaged in and taking care to read the label and know what has gone into it. The scent of the oil is also an indicator of how pure the oil is.  Remember that not all essential oil brands are the same, so choose wisely.
Lavender Oil
This essential oil is widely used and known for its soothing properties and sedating effects. It has a way of calming you down and, as such, is used in aromatherapy sessions to help people relax. It is also a great oil to use to ease the pain after a dog bite. 
Lavender oil is extracted from the lavender plant and is one of the few oils that you can take orally or topically. It has properties that can help speed up the healing process of wounds especially.
How to use it
One way you can use lavender oil for dog bites is to mix about four drops of the oil with a carrier oil of your choice, like coconut oil. Then rub this mixture on the wound using cotton wool. Lavender oil also does a great job of healing scars, so you might want to keep it around.
Cons
If it is not mixed with a carrier oil, it can cause skin irritation.
Tea tree Oil
This essential oil has great benefits for the skin, including helping to heal wounds such as dog bites. It comes from the leaves of Melaleuca Alternifolia, which is native to Australia.
The extracted undiluted oil has compounds that help keep the skin in good health and heal wounds. It has anti-bacterial and antiviral properties, and these will ward off any infection that may result from dog bites. Its properties also serve as an antiseptic.
How to use it
To disinfect a wound or bite, you can use tea tree oil in the following way. First, make sure that the wound is cleaned properly. You can do this using plain soap and water.
Then mix one drop of tea tree oil with a carrier oil that you prefer. You can then use this mixture to rub on the wound before you bandage it up. This routine, done about twice a day, can keep infection at bay.
Cons
You can not ingest this hair oil. This means that you will need to be mindful of how you store it so that children do not get their hands on it. 
Myrrh
Myrrh essential oil is taken from the Commiphora myrrha plant and is native to southwest Asia and Northeast Africa. It is extracted through a steam distillation process.
It is a good bet for dealing with dog bites because it has anti-bacterial properties, which can kill any harmful bacteria. It even helps fight against drug-resistant bacteria. 
It also has properties to help heal sores, and combat swelling, which can tend to happen when the skin is bitten into.
How to use it
Using it is very simple. You will need to find a carrier oil that you are happy with and use that as a mixture with the myrrh essential oil. Then rub this mixture on the wound.
Cons
Make sure that your skin does not react to the essential oil. Skin reactions are a common side effect of using essential oils.
Frankincense Oil
Frankincense essential oil is a good oil to help repair damaged skin. It is taken from the Frankincense or Boswellia tree native to Africa and the Middle East. This oil has properties that can help calm you down, which is a plus after a dog has just bitten you. 
It also helps eliminate bacteria that you may have transferred as the dog bit you. Frankincense essential oil has Limonene, Pinene, Borneol, Farnesol, Phellandrene, Myrcene, and other constituents.
These properties help the oil be anti-inflammatory and soothe the skin's redness, swelling, or itching. It also helps promote quick healing of the wounds.
How to use it
As with other oils, dilute it with a carrier oil of your choice and then use the mixture on your clean wound.
Cons
In very rare cases, some experience rashes or gastrointestinal distress, like stomach pain, hyperacidity, and nausea
Buyer's Guide
You want to make sure that the oil that you choose has anti-bacterial and anti-fungal properties. Also, choose an anti-inflammatory oil. Make sure that the essential oil can ward off infection and keep it at bay. You want to make sure that it can also calm your skin down, as it can tend to go red and swell up.
Final Thoughts
We love our dogs, but sometimes they can get vicious and bite. It's important to know how you would respond when and if this happens. Essential oils are a great natural remedy for this.
We have reviewed our top picks, and we hope this helps you find your perfect fit. Always remember to consult your doctor when using oils on your skin. Happy shopping!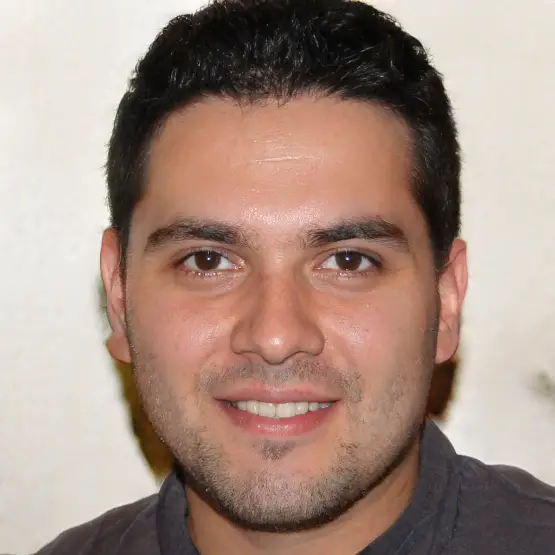 Nature remains the greatest healer. I aim to be a student for my lifetime. All of my content is researched to share this passion.