In the rush of modern life, staying alert and energized can be a challenge. While coffee, energy drinks, and naps provide temporary relief, essential oils offer a natural way to boost vitality and focus.
In this exploration of "16 Essential Oils for Energy and Alertness," we delve into nature's energizers. These oils awaken your mind and keep you focused, serving as alternatives to coffee or mid-day pick-me-ups.
We aim to present affordable essential oils for increased energy and alertness. These oils are your solution for vitality amid life's demands. Join us on this aromatic journey to discover oils that help you embrace each day with renewed clarity.
List of Essential Oils for Energy and Alertness
Need Essential Oils for Energy and Alertness? Life can take its toll on you and make you feel like you just need to sleep for days on end. And yet somehow this doesn't always seem to do the trick in replenishing your energy levels or alertness. In 1964, a 17-year-old boy managed to harness how to stay alert for an entire 11 days 25 minutes, breaking the Guinness world record at the time. [Source]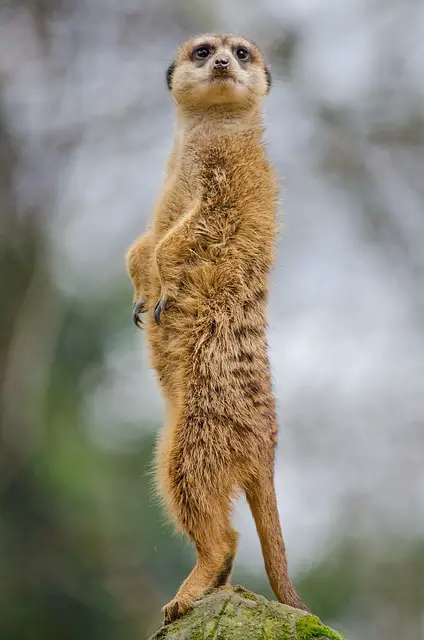 The need to stay alert is propelled by various reasons such as chasing a work deadline or studying for exams. Unfortunately not all the ways on the market today are safe or recommended. There are natural ways like essential oils, to help you stay alert without putting harmful toxins in your body. Studies show that our brains do not shut down when we sleep, as is thought by most people. You have to go through all 4 stages of sleep to be fully refreshed.
Rosemary Essential Oil
Rosemary Essential Oil is valued for its invigorating properties, making it a preferred choice for heightened energy and alertness:
1. Aromatic Stimulation: Rosemary oil's stimulating scent awakens your senses, fostering mental clarity, improved focus, and mental fatigue relief, especially during extended work or study sessions.
2. Enhanced Circulation: Rosemary oil is believed to bolster circulation, increasing blood flow to the brain, oxygenating brain cells, and enhancing cognitive function and alertness.
3. Respiratory Boost: Inhaling Rosemary oil vapor opens airways and enhances respiratory function, elevating oxygen intake and promoting alertness and mental sharpness.
How to Use Rosemary Essential Oil:
1. Aromatherapy: Add a few drops to a diffuser to disperse the scent as you work or study.
2. Topical Application: Dilute with a carrier oil (e.g., coconut oil) and apply to temples, wrists, or the back of your neck after performing a skin sensitivity test.
3. Inhalation: Inhale directly from the bottle or add a drop to a tissue for a quick pick-me-up.
4. Bathing: Add a few drops to your bath for revitalization.
Why Rosemary is Ideal:
1. Natural and Safe: Derived from Rosemary herb, it's a natural and safe alternative to synthetic energy-boosting products.
2. Versatile: Offers flexibility in various applications within your daily routine.
3. Cost-Effective: A little goes a long way, ensuring cost-effectiveness.
4. Complementary Benefits: Beyond energy and alertness, it may support mood and stress reduction.
Incorporating Rosemary Essential Oil into your routine provides a natural, cost-effective way to combat fatigue, boost alertness, and stay focused.
Lemon Essential Oil
Lemon essential oil boosts energy and alertness:
Aromatherapy: Stimulates the senses, enhances mental clarity, combats mental fatigue.
Natural Energizer: Increases serotonin production for improved mood and energy.
Antioxidant Properties: Contains antioxidants like limonene, promoting overall health.
How to Use Lemon Essential Oil:
Diffusion: Add to a diffuser or steaming water for an energy boost.
Topical Application: Dilute with carrier oil for a refreshing scent on wrists, temples, or neck.
Ingestion (cautiously): Use in cooking or beverages with food-grade oil sparingly.
Room Spray: Mix with water for a homemade room freshener.
Why Lemon Essential Oil Is Ideal:
Accessibility: Affordable and widely available.
Non-Invasive: Gentle aromatherapy, no stimulants like caffeine.
Mood Enhancement: Lifts mood, aids alertness.
Versatility: Blends well with other essential oils.
Tangerine Essential Oil
Tangerine Essential Oil stands out for its capacity to boost energy and alertness, thanks to its invigorating citrus scent and therapeutic properties.
Aroma: Tangerine essential oil's bright, refreshing scent instantly revitalizes. It stimulates the senses and promotes mental clarity, making it an excellent choice for enhancing alertness.
Mood Enhancement: In aromatherapy, tangerine oil uplifts mood and reduces fatigue. Inhaling its aroma combats the midday slump and boosts overall energy.
Stress Reduction: Tangerine oil calms the nervous system, reducing stress and anxiety, thus naturally enhancing energy levels.
Immune Support: With antioxidants and immune-boosting properties, tangerine oil provides an energy boost when you're feeling run down.
How to Use Tangerine Essential Oil for Energy and Alertness:
Diffusion: Add a few drops to a diffuser, inhale deeply for increased alertness.
Topical Application: Dilute in carrier oil and apply to wrists, temples, or the neck for a refreshing pick-me-up.
Inhalation: Inhale directly from the bottle for a quick energy boost.
Bath: Add to bathwater for an energizing bath experience.
Why Tangerine Essential Oil is Ideal:
Safety: Tangerine oil is generally safe when diluted, causing no skin irritation.
Affordability: It's relatively budget-friendly compared to other essential oils.
Versatility: Its pleasant aroma blends well with citrus oils like orange and lemon, and other oils like peppermint and lavender, allowing custom blends.
Grapefruit Essential Oil
Grapefruit essential oil is extracted from the pink, orange, or red flesh of grapefruits. It may help you feel more energized and help to increase your alertness during the day. Grapefruit essential oil is also a great source of antioxidants, which can protect your cells from free radical damage.
Basil Essential Oil
Basil is a prevalent herb in traditional medicine. Fragrant from the basil plant's leaves and seeds, basil essential oil has a sweet, aromatic smell. Basil essential oil may help you feel more energized during the day and can increase your alertness.
Spearmint Essential Oil
Spearmint essential oil is used as a flavoring agent in many dishes. It has an aroma that resembles black pepper with a hint of mint. Spearmint essential oil is great at helping you feel energized by increasing your body temperature, and it may also increase the clarity of thinking.
Wild Orange Essential Oil
Wild Orange essential oil has a lovely scent. It contains essential oils such as limonene and linalool, which are both used as scents in perfumes. Wild Orange oil may help you feel more energized during the day, and it may increase alertness and mental sharpness.
Bergamot Essential Oil
Bergamot essential oil is extracted from the branch tips of bergamot trees. It has a sweet citrus scent that can help you feel more energized daily. Bergamot essential oil may also have the ability to improve your mood by promoting feelings of happiness and relaxation.
Lime Essential Oil
Lime essential oil is extracted from the peel of citrus fruits, such as limes. It has a light, fresh scent and can help increase alertness during the day. Lime essential oil may also boost concentration levels and help you feel more euphoric by making you feel more "alive. "
Eucalyptus Essential Oil
Eucalyptus is a tree native to Australia and Tasmania, but it is also cultivated in other parts of the world, such as South America. Eucalyptus essential oil has a fresh, minty aroma. As an antiseptic and antimicrobial agent, it is used in a variety of household products. It contains various active compounds that may help reduce pain and inflammation in the body.
Peppermint Essential Oil
Peppermint essential oil is extracted from the leaves of peppermint plants. It has a strong aroma and flavor with fresh, sweet notes. Peppermint essential oil may help you feel more alert during the day and increase concentration levels.
Lemongrass Essential Oil
Lemongrass essential oil is extracted from the stem tips of lemongrass plants. It has a sweet, fresh scent that can help you increase your alertness during the day. Lemongrass essential oil may also help with arthritis pain and joint inflammation and may help treat colds and influenza.
Thyme Essential Oil
Thyme is a plant native to eastern Europe, western Asia, and Africa. It has been used for centuries as an herbal remedy. Thyme essential oil is great at increasing your energy levels during the day and increasing your alertness.
Ginger Root Essential Oil
Ginger is a perennial plant native to Asia used for centuries in herbal medicine to treat several conditions and illnesses. It is also grown as an ornamental. The ginger essential oil has a warm, spicy scent that can improve your mood and feel more alert during the day.
Juniper Berry Essential Oil
Juniper berry essential oil is extracted from the berries of juniper trees. It has a warm, woody scent that may raise your mood and may help increase your alertness.
Pine Essential Oil
Pine essential oil is extracted from pine needles. It has a fresh, woodsy scent that can increase your alertness and energy levels during the day. Pine essential oil may also help relax and calm your mind to promote restful sleep at night.
How to use essential oils for energy
Essential oils are a beautifully natural way to deal with a lot of problems we encounter every day. A drop in your energy level can cripple your day and make you less productive. I'm sure you know essential oils as the great smelling oil used in aromatherapy.
The scents essential oils give are just the tip of the iceberg. They can do so much more for you, such as help increase your level of energy. There are over 100 essential oils that are used in everyday life. There are several, amongst these, that are great for combating energy, and you must know how to use them. 
You can use essential oils in a couple of ways, in addition to aromatherapy. Massaging diluted oils can with carrier oils is one way in which you can use them. Coconut oil and avocado oil are good carrier oils.  You can also directly inhale essential oils using a safe inhaler.
This usually has a few drops of oil floating in hot water. You should not try to inhale the undiluted oil directly. Another way you can use to inhale the oils is to use a room diffuser or by placing a few drops on a piece of tissue or cotton wool.
How to tell when your energy and alertness are low
You can tell that your energy levels are low if you begin to see a few telltale signs. If you have noticed a change in your mood, or you are feeling sluggish, your energy levels may be low. You may also notice a decreased or slower ability to think and move. Low energy and fatigue are all signs that your energy levels need to be increased.
Potential Side Effects to be aware of
There is a lot of information out there on essential oils. So much that it can be overwhelming and you may not know which is which. Essential oils have a lot of great benefits. However, there are some side effects that you need to be aware of. Before you use essential oils, you must consult your doctor. Seek medical advice to make sure that there is no side effect of the oils that can be harmful to your health. 
It is also important to make sure that the oil you want to use is not something you will react to. Do a skin patch test before you use it. You can do this by dropping one drop on your elbow or even your wrist and then cover with a bandage. If after 24 hours, there is no reaction or itchiness on the skin then you know that it is safe to use. An allergic reaction to essential oil is a potential side effect. This comes along with conditions like itchy or red skin. 
Your skin can also become very sensitive to the sun when you use certain essential oils that have citrus in them. So make sure that you do not go out into the sun if you have put citrus oil on. 
You may also want to make sure that the essential oil you use will not cause respiratory issues in case there is someone with respiratory illness like asthma in the vicinity. Also, essential oils may have an adverse effect on pregnant women, children, or pets. This is why it is important to make sure that you find this out before you cause medical problems for anyone.
What makes a good essential oil
Essential oil is a great natural alternative for a lot of ailments and everyday situations. The quality of essential oils is determined by a few factors. Essential oils come from different parts of the world, and therefore it is important to ensure that the quality is preserved. The oils are classified according to their intended use, whether they are for cosmetic or medicinal purposes. 
A good essential oil needs to be from a plant grown naturally without the use of chemicals. These can negatively impact the quality of the oil. It is also important that they are packaged and handled in such a way that the properties of the oil are not compromised. Also, the way they are stored has a lot to do with preserving the integrity of the oil. 
Take a careful look at the packaging. It needs to have full details on where it is from and also its Latin name. Also, check on the purity of the oil. This information should be provided on the bottle. A good essential oil will have the necessary information about what has gone into it, and how pure the oil is. It needs to also have the right scent, that is undiluted. Find out what the oil is meant to smell like so that you can spot a diluted oil.
How long does it take for essential oils to work?
An essential oil simply needs 22seconds to get to your brain. It takes 2 minutes to get into your bloodstream. Within 20 minutes, they affect all the cells in the body. You can replenish your energy levels by using the right type of essential oils.