Life can take its toll on you and make you feel like you just need to sleep for days on end. And yet somehow this doesn't always seem to do the trick in replenishing your energy levels or alertness. In 1964, a 17-year-old boy managed to harness how to stay alert for an entire 11 days 25minutes, breaking the Guinness world record at the time. [Source]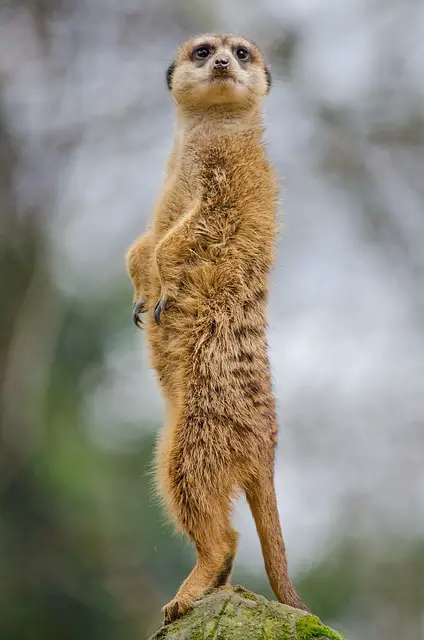 The need to stay alert is propelled by various reasons such as chasing a work deadline or studying for exams. Unfortunately not all the ways on the market today are safe or recommended. There are natural ways like essential oils, to help you stay alert without putting harmful toxins in your body. Studies show that our brains do not shut down when we sleep, as is thought by most people. You have to go through all 4 stages of sleep to be fully refreshed.
How to use essential oils for energy
Essential oils are a beautifully natural way to deal with a lot of problems we encounter every day. A drop in your energy level can cripple your day and make you less productive. I'm sure you know essential oils as the great smelling oil used in aromatherapy.
The scents essential oils give are just the tip of the iceberg. They can do so much more for you, such as help increase your level of energy. There are over 100 essential oils that are used in everyday life. There are several, amongst these, that are great for combating energy, and you must know how to use them.
You can use essential oils in a couple of ways, in addition to aromatherapy. Massaging diluted oils can with carrier oils is one way in which you can use them. Coconut oil and avocado oil are good carrier oils. You can also directly inhale essential oils using a safe inhaler.
This usually has a few drops of oil floating in hot water. You should not try to inhale the undiluted oil directly. Another way you can use to inhale the oils is to use a room diffuser or by placing a few drops on a piece of tissue or cotton wool.
How to tell when your energy and alertness are low
You can tell that your energy levels are low if you begin to see a few telltale signs. If you have noticed a change in your mood, or you are feeling sluggish, your energy levels may be low. You may also notice a decreased or slower ability to think and move. Low energy and fatigue are all signs that your energy levels need to be increased.
Potential Side Effects to be aware of
There is a lot of information out there on essential oils. So much that it can be overwhelming and you may not know which is which. Essential oils have a lot of great benefits. However, there are some side effects that you need to be aware of. Before you use essential oils, you must consult your doctor. Seek medical advice to make sure that there is no side effect of the oils that can be harmful to your health.
It is also important to make sure that the oil you want to use is not something you will react to. Do a skin patch test before you use it. You can do this by dropping one drop on your elbow or even your wrist and then cover with a bandage. If after 24 hours, there is no reaction or itchiness on the skin then you know that it is safe to use. An allergic reaction to essential oil is a potential side effect. This comes along with conditions like itchy or red skin.
Your skin can also become very sensitive to the sun when you use certain essential oils that have citrus in them. So make sure that you do not go out into the sun if you have put citrus oil on.
You may also want to make sure that the essential oil you use will not cause respiratory issues in case there is someone with respiratory illness like asthma in the vicinity. Also, essential oils may have an adverse effect on pregnant women, children, or pets. This is why it is important to make sure that you find this out before you cause medical problems for anyone.
What makes a good essential oil
Essential oil is a great natural alternative for a lot of ailments and everyday situations. The quality of essential oils is determined by a few factors. Essential oils come from different parts of the world, and therefore it is important to ensure that the quality is preserved. The oils are classified according to their intended use, whether they are for cosmetic or medicinal purposes.
A good essential oil needs to be from a plant grown naturally without the use of chemicals. These can negatively impact the quality of the oil. It is also important that they are packaged and handled in such a way that the properties of the oil are not compromised. Also, the way they are stored has a lot to do with preserving the integrity of the oil.
Take a careful look at the packaging. It needs to have full details on where it is from and also its Latin name. Also, check on the purity of the oil. This information should be provided on the bottle. A good essential oil will have the necessary information about what has gone into it, and how pure the oil is. It needs to also have the right scent, that is undiluted. Find out what the oil is meant to smell like so that you can spot a diluted oil.
How long does it take for essential oils to work?
An essential oil simply needs 22seconds to get to your brain. It takes 2 minutes to get into your bloodstream. Within 20 minutes, they affect all the cells in the body. You can replenish your energy levels by using the right type of essential oils.