Are you looking for the best essential oils for even skin tone? The beauty industry is one of the most lucrative industries to date. People continue to look for ways to enhance or maintain beauty. It has been a part of many cultures for several years. There is a record of essential oils being used in perfumes and aromatherapy sessions, for various reasons. One of these being to create smoother-looking skin.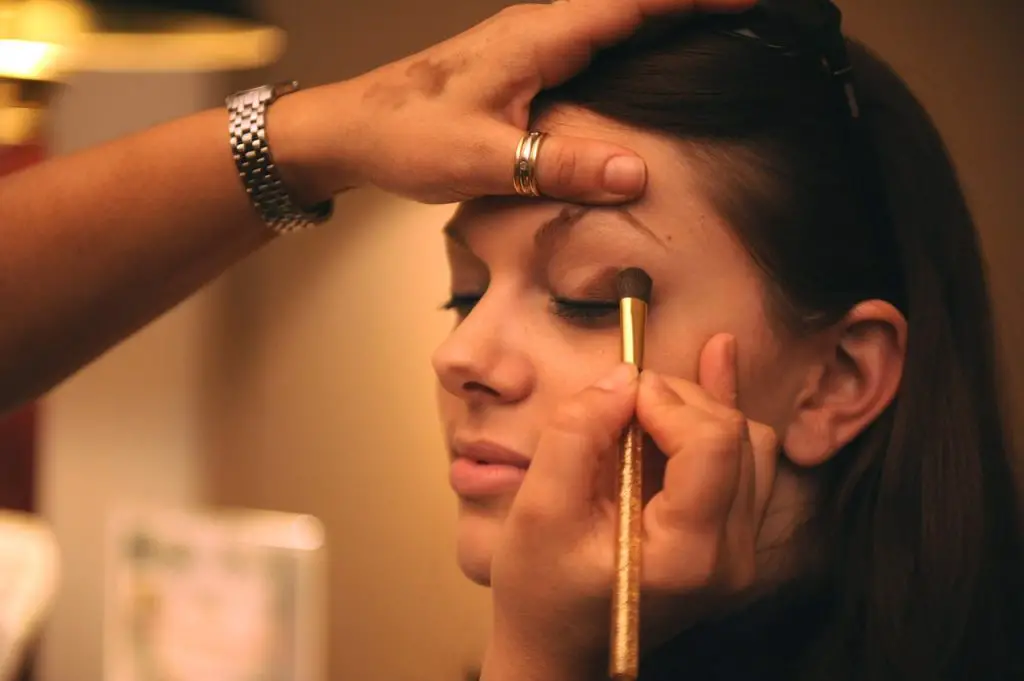 Our skin is the largest organ on our bodies, followed by the liver. It needs to be cared for. Uneven skin tone is common but it doesn't mean it is welcome. Most people do their best to ensure that they have smooth looking skin. If you do not want to use any chemical compounds on your skin, essential oil products are excellent for this. They have the benefit of nature backing them.
How do you apply essential oils to your skin?
Essential oils should never be used in their purest form. It is important that they are diluted and used as instructed, and not applied directly to the skin. Otherwise, there could be repercussions that leave your skin worse off than when you started. When essential oils are misused they can irritate or even burn the skin.
This is why it is important to always carry out a patch test before you decide to use it anywhere let alone on your face. See how your skin reacts before you commit to an oil. Several facial products have essential oils a part of their products. Do your fair share of digging when it comes to what you use on your face.
It is always best to go with a reputable manufacturer. Even when it comes to natural products like essential oils. The way they are packaged and the way they are extracted determines the quality and also how well they will work. You can use essential oils as a skin toner, but you just have to make sure that you follow the instructions carefully.
You can dilute the essential oil of your choice with a carrier oil that has the benefits you need, like jojoba oil, or coconut oil. There are also other recipes that allow you to apply essential oils on your skin. You can add essential oil to your skin toner or other cosmetic products. However, it is important that you first dilute the essential oil with a carrier oil before you mix the two.
How do you mix essential oils for your face?
You can use essential oils on your skin but with the utmost care. You must follow recipes from recommended sources.
In order to make an anti-aging serum with vitamin c and frankincense, you will need 1 teaspoon GMO-free vitamin C powder, 1 teaspoon filtered or purified water, 1½ tablespoons Aloe Vera gel, ⅛ teaspoon vitamin E oil and 5 drops frankincense essential oil. Blend the vitamin c powder and filtered water in a bowl. Add the aloe ver gel and blend well. Then add vitamin E oil and frankincense. Blend again and make sure they are mixed well.
The transfer of the blend into a glass bottle (plastic or clear bottles alter the chemical makeup whilst dark glass keeps light out and preserves the goodness of essential oil). Apply this blend to your skin when you go to bed. Do not use it in the day.
Exposing it to the sunshine can cause irritation on the skin. You will probably begin to notice some changes after three months. The great thing about Frankincense is that it strengthens the skin and it also improves your skin tone and elasticity.
You can also make a face wash using 1 tablespoon coconut oil, 3 tablespoons honey,1 tablespoon apple cider vinegar,20 drops tea tree oil, and 2 capsules of live probiotics. Simply combine all the ingredients with a blender and then store it in a dark glass bottle.
To remove blackheads, you will need 3 tablespoons of jojoba oil, 1 ½ tablespoon of argan oil, 2 teaspoons of rosehip seed oil, 1/4 teaspoon of Vitamin E, 4 drops carrot seed essential oil, 8 drops geranium essential oil and a 2 oz. dark dropper bottle. Pour all the ingredients into the bottle. Mix well. Before you use this on your face make sure you have properly cleansed your face, applying toner, and then you can use the blend. Massage it into your face and neck.
What oils lighten dark spots?
There are essential oils that can help with black spots. The rosehip seed oil has numerous benefits that can help with black spots. This oil has a way of hydrating dry and itchy skin as well as reducing dark spots. It also protects against sun damage and reduces scars and fine lines.
Frankincense is also good in this department. It helps to heal and soothe skin and also promote the growth of new skin. Peppermint essential oil also as skin toning properties and this is good to give you one tone.
How long should I leave vitamin E on my face?
You can use vitamin E on your face, to nourish it. This nutrient helps your skin to regenerate. You can use it in the form of a mask, overnight. Doing this allows it to fully absorb into your skin. This overnight treatment s great as an anti-aging treatment.
Make sure that you don't use it more than twice a week, to avoid clogging of the pores. The overnight treatment is great if your skin is notoriously dry. But if you are prone to breaking out, then leave the mask on for up to 20 minutes maximum.
How long does it take for essential oils to work?
Essential oils take 22seconds to reach the brain, 2 minutes to get into your bloodstream, and then 20 minutes to reach every cell in the body. Essential oils are quickly absorbed into the skin and this is one of the reasons why they are used widely.
Source links.
https://www.garnierusa.com/tips-how-tos/10-facts-you-didnt-know-about-your-skin
https://www.healthline.com/health/how-to-use-essential-oils#on-your-skin
https://www.healthline.com/health/vitamin-e-for-face