Are you looking for the best essential oils to help with jaw pain? Essential oils have numerous benefits. As the years have gone on, people have found new and different ways to use essential oils. They are a regular feature in day spas or places of relaxation. This is because of how much value they can add to your life and your daily routine. 
Essential oils are used to try to cure or treat ailments. These can be used as part of aromatherapy. This means that the scent of the oil is inhaled. Sometimes it would need to be ingested.
A lot of essential oils have been said to have medicinal and healing properties, however, there is no scientific study or results to prove this. No much has been published in this regard. Peppermint and lavender oils have been known to help reduce pain and inflammation. Topical peppermint oil can be used to relieve muscle aches, tension headaches, and gastrointestinal upset.

Are you looking for the best essential oils to alleviate jaw pain?
Perhaps you need to find a non-medicinal way to reduce jaw pain
Or maybe you have heard that essential oils are your best bet and now you want to know which one to get
Jaw pain is caused by many different reasons, and one of them is when you have bad chewing habits. A good example is chewing gum. it usually causes jaw muscle imbalance especially if you are more prone to chew on one side than on the other. This can cause the development of the temporomandibular joint disorder in your jaw, which can be extremely painful.
Whenever certain muscles are overused, it can lead to contracted muscles and related pain. the misuse of these muscles can cause headaches, earaches and sometimes even toothaches over time. Even though temporomandibular can be spotted and treated, its exact cause is not known. Some factors can make temporomandibular worse, and those include stress, poor diet, lack of sleep and bad posture. Essential oils can help you with that jaw pain.
In a Hurry?
Are you in a hurry and wondering what type of essential oils you should be shopping for? Some oils are great for jaw pain and these are peppermint oil, lavender, eucalyptus, ginger, frankincense tea tree, and clary sage oil. They all have different benefits. It is important to know these essential oils and pick them out of any blends that are recommended.
We have researched and found the best essential oils recommended for jaw pain. One of which is sweet marjoram essential oil. It smells great! It has a beautiful herbal aroma that blends well with other essential oils. It balances the body and mind pretty well. It is also helpful for use with stress, anxiety, and grief.
Peppermint Essential Oil
The composed record of mint goes back to an old Greek legend where the Greek god Pluto was said to have expressions of love for a delightful sprite named Minthe. His desirous spouse Persephone do magic on the sprite, changing her into a plant. At the point when Pluto couldn't turn around the spell, he gave her a sweet fragrance that would radiate all through the garden(Murray&Pizzorno 1999). Peppermint has been utilized restoratively for ages as a stomach related guide and carminative. All the more as of late, enteric-covered peppermint oil cases have been generally recommended for the alleviation of IBS.

Where it comes from or how it is made
Peppermint (Mentha × piperita, also known as Mentha balsamea Wild.) is a hybrid mint, a cross between watermint and spearmint. Indigenous to Europe and the Middle East, the plant is now widely spread and cultivated in many regions of the world. It is occasionally found in the wild with its parent species. Source

What properties does it have that help this condition
Peppermint has a high menthol content. The oil also contains menthone and carboxyl esters, particularly menthyl acetate Dried peppermint typically has 0.3–0.4% of volatile oil containing menthol (7–48%), menthone (20–46%), menthyl acetate (3–10%), menthofuran (1–17%) and 1,8-cineol (3–6%). Peppermint oil also contains small amounts of many additional compounds including limonene, pulegone, caryophyllene and pinene
Peppermint contains terpenoids and flavonoids such as eriocitrin, hesperidin, and kaempferol 7-O-rutinoside. Source

How to use it
One of the most well-known approaches to utilize peppermint fundamental oil is to just breathe in the fragrance straightforwardly from the container. It couldn't be any simpler, isn't that so? You simply unscrew the cover, hold the jug just beneath your noses, and take a couple of full breaths.

Cons
There are no notable cons.

Sweet Marjoram Essential Oil
Sweet marjoram, Origanum majorana, is less solid than different assortments, however, it's considered to have the best season. Blossoms are white, the leaves are light green and round, and simple to dry for use in cooking. It's best developed as yearly in cooler atmospheres. Marjoram Essential Oil is very adjusting to the body and the brain. Inwardly, Marjoram Oil is useful for use with pressure, tension and distress.
Where it comes from or how it is made
It is local to Europe, North Africa, and quite a bit of mild Asia, where they are found in open or hilly environments. A couple of animal groups likewise naturalized in dissipated areas in North America and different locales. The plants have firmly sweet-smelling leaves and copious rounded blossoms with enduring hued bracts. The class incorporates the significant gathering of culinary herbs, for example, marjoram and oregano.
What properties does it have that help this condition
Marjoram has been utilized customarily in homegrown prescription. It was referred to basically as a solution for water maintenance (oedema). What's more, it has a notoriety for assuaging aggravation and torment when taken as a restorative tea. This isn't amazing given that sweet marjoram alongside the wild oregano has been noted by the USDA to have the absolute most noteworthy cell reinforcement properties of every single culinary herb.
How to use it
For jaw pain, marjoram can be applied topically to the affected area.
Cons
Marjoram may have an impact like a water pill or "diuretic." Taking marjoram may diminish how well the body disposes of lithium. This could build how a lot of lithium is in the body and result in genuine reactions. Chat with your human services supplier before utilizing this item in the event that you are taking lithium. Your lithium portion may be changed.
Clary Sage Essential Oil
Local to southern Europe and the Mediterranean area, Salvia sclarea is an attractive, erect herbaceous biennial that can achieve a tallness of 1.5 meters (5ft) under development. The expansive oval or heart-moulded leaves are wrinkled and secured with silver-white woolly hairs, and develop two by two from a focal stalk that curves under the heaviness of the appealing blossoms. Contingent on the birthplace, these blossoms might be violet, lilac or light blue and are masterminded in whorls framing a shape like a spike which delivers a striking appearance. The entire plant is fragrant.

Where it comes from or how it is made
It originates from South Europe and the Mediterranean region.
What properties does it have that help this condition
Clary sage oil has a shockingly wide scope of employment, and with its common fondness with the female conceptive organs, it is without a doubt one of the most significant fundamental oils for a lady. It gives alleviation and backing through all the regenerative and hormonal periods of her life; antispasmodic properties help diminish period spasms, an emmenagogic activity manages insufficient periods, its quieting activity is important for PMT, and studies have demonstrated it to straightforwardness torment during work.
How to use it
For jaw pain, clary sage can be applied topically.
Cons
There are no noteworthy cons. Speak to your doctor if you are on medication.
Lavender Essential Oil
Lavender was used as an antiseptic in ancient Arabian, Greek and Roman medicines. Its generic name comes from the Latin lavare, to wash, and it was used as a bath additive as well as an antiseptic in the hospitals and sick rooms of ancient Persia, Greece and Rome (Blumenthaletal2000). In the 17th century, Culpeper described lavender as having 'use for pains in the head following cold, cramps, convulsions, palsies and faintings'(Battaglia1995).
Lavender was also used traditionally to scent bed linen and to protect stored clothes from moths. This was such a well-accepted practice that the phrase 'laying up in lavender' was used metaphorically to mean 'putting away in storage' (Kirk-Smith2003). Lavender is now widely used to scent perfumes, potpourri, toiletries and cosmetics, as well as to flavour food. Lavender is commonly adulterated with related species that can vary in their constituents. Spike lavender yields more oil but is of lower quality. Lavandin is a hybrid of spike lavender and true lavender.

Where it comes from or how it is made
Pure lavender essential oil is produced through steam distillation. This generates a greater amount of oil compared to other methods due to the reduction of polar compound loss. Harvest of lavender blooms is typically around June. Lavender flowers are compacted into a still. Fewer air pockets in the still result in greater oil yield. A boiler is then used to steam the bottom of the lavender flower-filled still at very low pressure.

The lavender flower pockets containing oil are broken from this heating process and a pipe of cold water is run through the centre of the still. The hot lavender oil vapour condenses on the cold pipe with the cold water and is collected into a holding tank where it is allowed to settle. Due to polarity and densities of the water and oil, these two will separate in the holding tank whereupon the water is piped out, leaving just lavender essential oil. Source

What properties does it have that help this condition
Lavender flowers contain between 1% and 3% essential oil. The oil is a complex mixture of many different compounds, the amounts of which can vary between species. The most abundant compounds include linalyl acetate(30–55%), linalool(20–35%), cineole, camphor, coumarins and tannins(5–10%)(Schulzetal1998), together with 1,8-cineole, thymol and carvacrol(Aburjaietal2005). Perillyl alcohol and D-limonene have been shown to exert anticancer effects.

How to use it
Lavender oil is best diffused into the air. You can also use it to scent your bed linen. It curbs anxiety, insomnia and other things that result from jaw pain.

Cons
There are no noteworthy side effect of diffusion or use on linen.

Eucalyptus Essential Oil
Eucalypti are evergreen trees or huge bushes, regularly quickly developing, some with appealing bark, most with sweet-smelling foliage, and bunches of little, white, yellow or red blooms.
Where it comes from or how it is made
Eucalyptus is indigenous to Australia. They generally utilized eucalyptus to treat fevers and respiratory diseases, representing its name 'fever tree'. European pioneers likewise perceived the therapeutic characteristics of eucalyptus and specialist. Considen is credited with delivering the primary fundamental oil test in 1788. Bosisto examined oils from a few Australian plants and in 1854, in the end, delivered fundamental oils financially in relationship with Müeller, a drug specialist. Bosisto and Müeller focused on oils wealthy in 1,8-cineole, which incorporates Eucalyptus species.

What properties does it have that help this condition
Eucalyptus has antiseptic properties. These may not be of relevance to jaw pain. In the case of swelling, it can be used together with hot water as a well of treating jaw pain.
How to use it
Crush some eucalyptus leaves or use some oil. Mix it with warm water. You may also boil the leaves. Once heated, dip a towel in the water and use it to dab the affected area.
Cons
It has a strong smell, which will not be to everyone's taste.
Chamomile Essential Oil
Chamomile is widely available in two forms. It is either available as German or Roman chamomile. This is due to the two flowers that it comes from. Most of us would have come across it in its tea form.
What properties does it have that help this condition
Regardless of the way that Roman chamomile oil doesn't contain the high measures of chamazulene that are available in German chamomile oil, in any case, has a calculable calming impact that helps ease different sprains, strains and swellings when utilized in the rub or with a virus pack.

Strong a throbbing painfulness can be dealt with adequately utilizing Roman chamomile basic oil in back rub, showers and packs. Mix it with sweet marjoram, dark pepper, helichrysum, plai, or rosemary for the best outcomes for these kinds of infirmities. Joint pain and stiffness likewise react well to back rub, showers and packs containing Roman chamomile oil, and it has an antispasmodic impact that is profoundly successful for calming stomach or period spasms just as sickness. It also has anti-inflammatory properties.
How to use it
The use will always depend on what you are treating. For jaw pain, you want to target the affected region.
Cons
Nothing noteworthy to worry about, especially for topical use. Speak to your doctor if you are taking other medication.
Buyer's Guide
How long does jaw pain last?
Acute jaw pain can last anywhere from a few days to a few weeks and then disappear once the pain has been resolved. However, if it is chronic, then the symptoms can be ongoing with episodes of sharp pain that can occur over an extended period of time from months to years.

Can an ear infection cause jaw pain?
It is easy to think that the ear and jaw are not connected but on the contrary, they are close in proximity and share a lot more than you think.

If you have a medical condition in your jaw or mouth, it can cause pain in the ear. This happens when part of your body feels pain even though the source is elsewhere. It is known as the referred pain. This pain can be caused by different reasons which include TMJ disorders, fibromyalgia, sleep apnea, anxiety or depression. It can also be a result of osteoarthritis, rheumatoid or psoriatic arthritis, migraines, sinusitis, swimmers ear, dental issues or teeth grinding.

What helps jaw pain naturally?
You can use hot and cold compressions to help with jaw pain. Doing this for about 10 to 12 minutes at a time twice daily can help your muscles relax and relieve pain in the jaw. Warmth can decrease jaw stiffness and pain by increasing blood supply to the region. It also provides a soothing distraction. Ice or cold can have a numbing effect on the pain.

Why does my jaw hurt on one side?
It can be alarming when you get sudden pain on one side of your jaw. You may be thinking it is serious but it usually isn't. It can be caused by a cavity or an abscessed tooth or by you grinding your teeth at night. There are many causes of one-sided jaw pain. You need to ascertain these so you know when it is time to head to the dentist.

One-sided jaw pain is usually nothing to worry about, however, there are rare instances when you should be worried. Sometimes, in women, it can be an early sign of a heart attack. Anyone can experience these symptoms but they are more common in women. When you experience jaw pain alongside the following symptoms you need to go see a doctor.
pressure or pain in your chest that goes away when you rest but keeps coming back
tightness, pain, and pressure in your chest and arms, which can spread to your jaw, neck, back, and stomach
heartburn or indigestion
shortness of breath
nausea, vomiting, and stomach pain
extreme tiredness
dizziness and lightheadedness
sudden cold sweats
Final Thoughts
There are different types of essential oils and blends on the market. They all have different benefits and helping heal jaw pain is one of them. Don't be shy to ask to shop assistant or the seller (if you are online) what the blend you are interested in getting consists of. Find out what has gone into it and ask about its benefits. You learn something new every day. We hope that our top picks make the task easier for you. Happy shopping!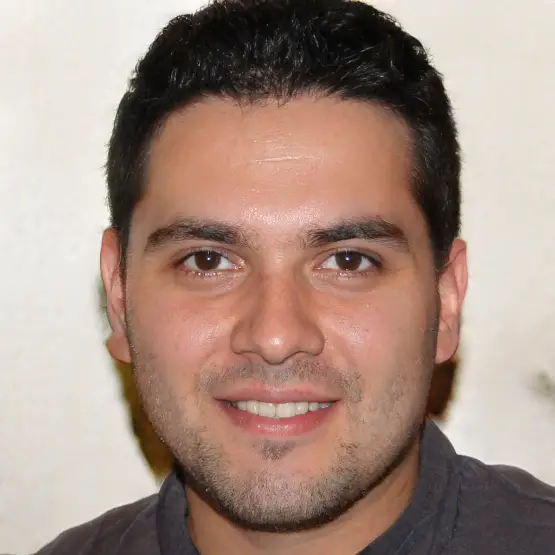 Nature remains the greatest healer. I aim to be a student for my lifetime. All of my content is researched to share this passion.