Are you looking for the best essential oils for killing germs? Essential oils are compounds from extracted plants. They capture the plant's scent and unique flavor. These oils are obtained through distillation. The oil is extracted and mixed with a carrier oil to create the essential oils we know and use today. The process through which they are made is pretty important in retaining the natural qualities.

Essential oils are mostly used in aromatherapy. It is during this process that they are inhaled through different means. They are not meant to be swallowed. Essential oils have chemicals in them that interact with your body in different ways. When you apply it to your skin, some of those chemicals are absorbed into your skin. The number of oils that get absorbed in your skin can be increased or reduced depending on how you apply the oils. This is an unfounded claim but people still try it anyway.

Essential oils have aromas that can be inhaled and this can stimulate areas of your limbic system. This is the part of the brain that plays a role in emotions, behavior, sense of smell and long term memory. Do you know how a familiar smell can remind you of a place, time or event? Well, this is because your limbic system is strongly involved in forming memories. The limbic system also controls several unconscious physiological functions like breathing, heart rate, and blood pressure. It is because of this that a lot of people claim that essential oils have a physical effect on the body.

There are over ninety types of essential oils. They all have unique aromas and scents and benefits. They have many other uses outside of aromatherapy. Many people use them to scent their homes and freshen up places that tend to get funky. Essential oils have also been known to be used as natural and environmentally friendly mosquito repellents.

Tea tree oil is great for killing topical and airborne bacteria. It is also a natural antiseptic and anti-fungal oil which kills mold. When you mix tea tree oil and eucalyptus oil, you can kill E-coli. Peppermint has antifungal, antiviral and antibacterial properties and is an ingredient in massage and chest rubs used to reduce the symptoms of the common cold. It also helps boost your immune system.

Another type of essential oil to look for is lemon. It also has antifungal, antibacterial and antiviral properties. It can also be used as an ingredient in cleaning products as it has the properties to disinfect metal spaces and even the body. Eucalyptus has a strong camphor content and scent which makes it great for killing germs. These properties fight infections, bacteria, and viruses and they also make this oil a great antiseptic. This means you can use it to treat burns, cuts, wounds, ulcers, abrasions, and sores.

You can also be on the lookout for lemongrass essential oil. It is an antibacterial cleanser that is sweet and gentle but still packs a punch as an antibacterial cleaner. A common essential oil that most people think they know is lavender. It is known as an authoritative anti-bacterial oil which can boost your immune system and resist diseases and viruses. It is also great for treating various skin ailments such as psoriasis, acne and other inflammatory conditions of the skin. It also works wonders in stopping the infection in cuts, wounds, and burns.

Cinnamon essential oil is an extremely potent antibacterial essential oil. It has cinnamaldehyde, and hence it is used widely for the treatment of various ailments and has been reported to kill germs such as viruses and bacteria. Another essential oil that can help in your fight against bacteria, is Oregano. It is a potent essential oil that does wage a war on strains of bacteria, it also helps to minimalize the bacteria's ability to generate toxins which can be severely hazardous to human health.

In a Hurry?
Are you in a hurry, and would like to know which oils to buy that will help you kill germs? Have a clear idea of what you need to do with the oil. There are various ways to use essential oils in an away that can help kill bacteria. You need to know if you are looking for a surface cleaner, or you are looking to treat topical wounds or you would like to fight bacteria in your body.
Knowing this will help you decide which essential oil or a blend of oils will work for you. We have done our research and have the top essential oils to look for. Burglars Blend is one of these. It is a blend of clove, cinnamon, eucalyptus and rosemary and it is great for colds and flu. It helps eliminate odor and also strengthens the immune system.
Eucalyptus Essential Oil
Eucalypti are evergreen trees or huge bushes, regularly quickly developing, some with appealing bark, most with sweet-smelling foliage, and bunches of little, white, yellow or red blooms.
Where it comes from or how it is made
Eucalyptus is indigenous to Australia. They generally utilized eucalyptus to treat fevers and respiratory diseases, representing its name 'fever tree'. European pioneers likewise perceived the therapeutic characteristics of eucalyptus and specialist. Considen is credited with delivering the primary fundamental oil test in 1788.
Bosisto examined oils from a few Australian plants and in 1854, in the end, delivered fundamental oils financially in relationship with Müeller, a drug specialist. Bosisto and Müeller focused on oils wealthy in 1,8-cineole, which incorporates Eucalyptus species.

What properties does it have that help this condition
Eucalyptus has antiseptic properties. These may not be of relevance to jaw pain. In the case of swelling, it can be used together with hot water as a well of treating jaw pain.
How to use it
Crush some eucalyptus leaves or use some oil. Mix it with warm water. You may also boil the leaves. Once heated, dip a towel in the water and use it to dab the affected area.
Cons
It has a strong smell, which will not be to everyone's taste.

Lemongrass
Lemongrass is a large weedlike plant. The leaves and oil are utilized to make a medication. Lemongrass is ordinarily taken orally, applied straightforwardly to the skin, or breathed in as fragrance based treatment for a wide range of conditions. However, there is restricted logical research to help any of its basic employments.

In nourishment and refreshments, lemongrass is utilized as a seasoning. For instance, lemongrass leaves are regularly utilized as "lemon" enhancing in natural teas. In assembling, lemongrass is utilized as a scent in antiperspirants, cleansers, and makeup. Lemongrass is additionally utilized in making nutrient An and regular citral.

Where it comes from or how it is made
Cymbopogon, variously known as lemongrass, barbed wire grass, silky heads, Cochin grass or Malabar grass or oily heads, is a genus of Asian, African, Australian, and tropical island plants in the grass family. Wikipedia

What properties does it have that help this condition
Lemongrass may help hinder the development of certain microbes and yeast. Lemongrass additionally contains substances that are thought to diminish torment and expanding, decrease fever, improve levels of sugar and cholesterol in the blood, invigorate the uterus and menstrual stream, and have cell reinforcement properties.

How to use it
For treating killing, lemongrass is best applied to the area where the germs are located. You can boil the leaves and drink the water. The longer you can boil it the more extraction there can be from the leaves, which is what you are looking for. You will also be able to purchase it in prepackaged portions.

Cons
It is generally safe to use. In some cases, lemongrass oil may make a rash of skin disturbance when applied to the skin. Be that as it may, there have been some harmful reactions, for example, lung issues in the wake of breathing in lemongrass and a lethal harming after a kid gulped a lemongrass oil-based bug repellent.

Tea Tree Oil
The Bundjalong Australian Aboriginal people of northern New South Wales knew of the medicinal qualities of the leaves of this plant for many centuries. They used it to treat burns, cuts and insect bites. In the 1700s that it became known in the Western world as 'tea tree'. This came after Captain Cook compared its leaves' aroma to those of real tea.
The Medical Journal of Australia was the first to officially publish material about its medicinal use. This was done in the 1930s when a Sydney surgeon wrote of its impressive wound healing and antiseptic qualities (Murray 1995). In modern times, tea tree oil has become widely accepted as a standard treatment for wounds and minor skin infections.
Where it comes from or how it is made
Tea Tree originates from Australia. It has been used there for centuries as an antiseptic.
What properties does it have that help this condition
The in vitro proof of antifungal and antibacterial action is overpowering. In vitro results find that tea tree oil has an action against a scope of yeasts and growths found in like manner mucosal and skin contaminations.
How to use it
Apply it onto the area that you are treating for germs. In most cases, it is advisable that you leave it in the area to work. You can also sock the item or area that you are looking to treat in a tea tree solution.

Cons
The antimicrobial properties of tea tree oil mean it cannot be taken orally; therefore, before using it, mix it with a favorable oil to work effectively.
Clove
Often used for toothaches, clove oil is a good option for getting rid of canker sores too. The oil may burn slightly when it is applied to the sore, but the feeling should disappear quite quickly and you shouldn't experience pain from that moment.

What properties does it have that help this condition
Clove has been used as a preservative for generations. It has also been used to disinfect and as an antiseptic. Newer research has held up the long-held faith to be well placed. It is effective for preserving food and slowing down the growth of various bacteria, especially those that spoil food or cause food poisoning.
How to use it
Again, you simply add one drop of clove oil to the area that you are looking to disinfect and allow it to soak for a few minutes. You may not notice the difference unless you use a microscope to observe the germ activity before and after you use it. It works quite quickly and the germs should begin to show signs of dying away.

Buyer's Guide
How do you disinfect with essential oils?
Essential oils have antibacterial properties and these aid in disinfecting surfaces and various areas. You can add the oils to your cleaning materials.
Can essential oils kill germs in the air?
You can get rid of germs in the air by diffusing about 8-10 drops of essential oils in a room diffuser. Depending on the diffuser you have, the oils will be dispersed into the air.
Do essential oils sanitize?
Essential oils play their part when it comes to sanitizing. They have properties that kill germs and make them a great bet for sanitizing any area.

Does cleaning with essential oils work?
The properties in essential oils make them a great addition to your cleaning arsenal. Lemon essential oil is a great example of this.
How do I make my cleaning products with essential oils?
Essential oils are great for many things and so it is no surprise that they are also great for disinfecting surfaces. Add 25 drops of essential oil in an 8-ounce spray bottle with distilled water and spray and wipe. You can also use it to clean your floors.
Final Thoughts
As the world evolves, there is a rise in antibiotic-resistant bacteria. It has renewed interest in essential oils to fight bacterial infections. Studies have shown that essential oils have amazing antimicrobial effects. They have been known to kill bacteria that can cause allergies or diseases. We hope that our picks, help you decide which oils and which blends are right for you and your family. Happy shopping!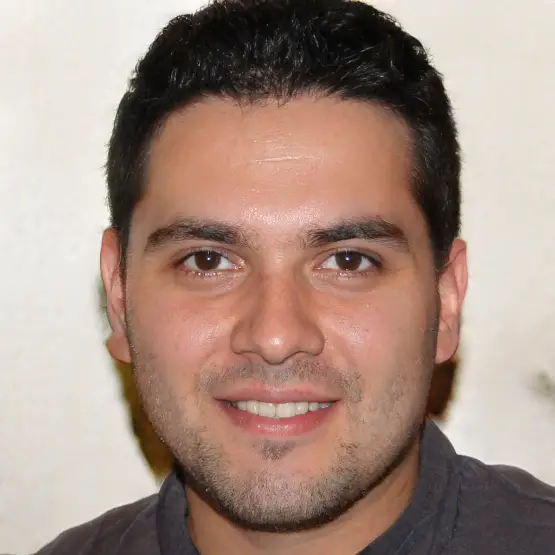 Nature remains the greatest healer. I aim to be a student for my lifetime. All of my content is researched to share this passion.