What is litsea cubeba?
Litsea cubeba is a shrub native to regions including India, China, and Japan, renowned for its yellowish, aromatic essential oil rich in citral. This oil is valued for its antimicrobial, antioxidant, and anticancer properties. It is effective against specific human cancer cells and exhibits neuroprotective qualities.
In the commercial sector, Litsea cubeba oil is used for its pesticidal and insecticidal properties and is a potential mosquito repellent. Its aromatic nature also makes it a popular ingredient in the cosmetic industry.
China is a major producer of this oil, meeting the demand in various countries. The oil's applications are diverse, spanning across medicine, cosmetics, and insecticides, primarily due to its citral content.
Is litsea cubeba safe for cats and dogs?
Cats and dogs lack enzymes to process essential oils, making them sensitive. Litsea cubeba oil can harm them:
Skin Irritation: Undiluted oil causes skin irritation.
Respiratory Issues: Inhaling its vapors harms the respiratory system.
Gastrointestinal Distress: Ingestion leads to nausea, vomiting, diarrhea.
Central Nervous System Effects: High concentrations induce lethargy, tremors, seizures.
Liver and Kidney Damage: Prolonged exposure may harm their organs.
To protect pets, avoid Litsea cubeba oil around them. If needed, use oils cautiously under veterinary guidance. Consider safer alternatives for aromatherapy at home. Store oils securely to prevent accidents.
What does litsea cubeba smell like?
Litsea cubeba has a citrusy, lemony aroma. It's fresh and invigorating, commonly used in aromatherapy and perfumery for its pleasant scent.
What is litsea cubeba essential oil used for?
Men who seek to stay healthy and strong have for centuries sought natural sources of testosterone. Your testosterone levels will decline naturally with age, so it's a good idea to look into dietary supplements that can help you maintain your levels.
One great option is litsea cubeba, also known as May Chang or camphorwood oil. It has been used as a medicinal herb for thousands of years in traditional Chinese medicine (TCM), and is believed to be a natural aphrodisiac. The oil is derived from the dried fruits of the litsea cubeba tree, which grows all over tropical areas of the world.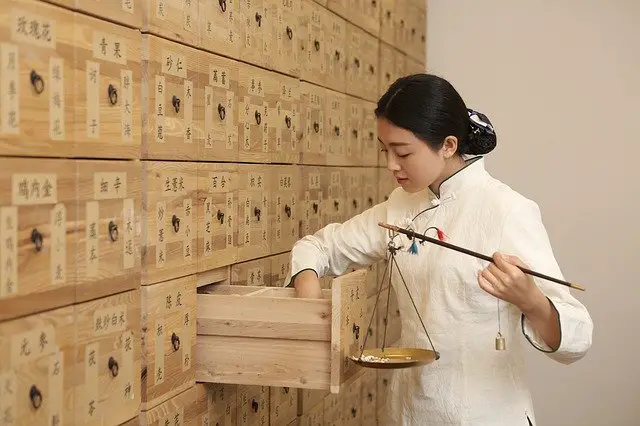 Litsea cubeba is valued for its aroma, but also for its healing powers. Here we take a look at some of the ways it can help keep you fit and healthy and boost your testosterone levels at the same time. What Is Litsea Cubeba?
Litsea cubeba is a species of plant in the Burseraceae family. It is found throughout the tropical areas of Southeast Asia, Africa, and Central America. In China, litsea cubeba is often referred to as may Chang huang (may with a small "m").
The May Chang tree grows around 2 meters tall and has white flowers that produce small green fruits that are used to make oil and seeds.
Litsea cubeba Indian name
Litsea cubeba has a multitude of uses in Chinese medical practice, ranging from an anti-inflammatory to an antibiotic and a treatment for rheumatoid arthritis. It is also said to be an aphrodisiac.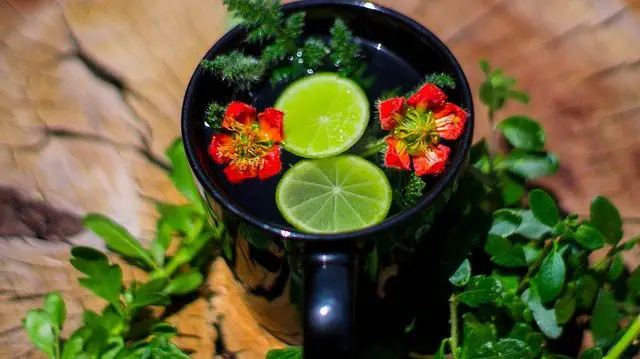 Researchers have determined that the following compounds are contained in litsea cubeba oil:
Cubebin: This compound is what gives litsea cubeba its distinctive aroma, which is similar to cinnamon and cloves. It has mild antifungal properties.
Litsea cubeba common name
Litsea cubeba is a tree that grows up to 30 meters tall and has white flowers. The dried seeds of the tree are used for ointment, wine, food, and medicine in Asian communities. Litsea cubeba contains a number of compounds which make it useful in many ways.
Cineole: This compound has strong antifungal properties and is very effective against some parasitic infections. It also has antioxidant properties that may help protect against heart disease and cancer when consumed as part of a healthy lifestyle.
What is Litsea Cubeba and Where is it Found?
Litsea cubeba is a small tree that grows up to 8 meters high and produces white flowers and yellow fruits.
The fruit is used to extract the oil, which has an aroma similar to peppermint. However, litsea cubeba essential oil is not related to peppermint oil at all. Rather, it is extracted using steam distillation of the dried leaves and fruits of the may Chang tree.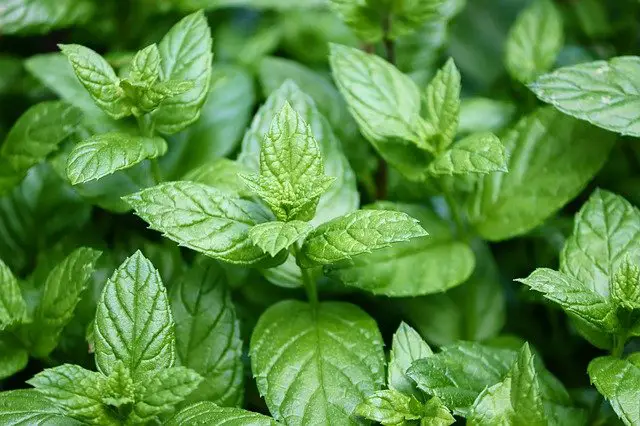 The oil is used in herbal medicine for its fragrance, and also for treating joint and muscle pain. It is also used to treat fatigue, and for improving the memory. Here at The Immigrant's Guide , we've found a lot of medical doctors who use litsea cubeba when treating their patients.
How can Litsea Cubeba Help Boost My Hormones?
Litsea cubeba contains many interesting ingredients that are believed to have positive effects on your hormones. For instance, it contains eugenol, a compound that is a member of the cyclic ether class of aromatic organic compounds. It is thought to be an aphrodisiac, and has been used to treat male infertility and erectile dysfunction (ED).
In addition, it contains citral, a citrus essential oil that can be found in many plant oils. It has been shown to have antibacterial and antioxidant activity in a number of studies.
The Benefits of Litsea Cubeba
Eugenol is a compound found in litsea cubeba that is believed to be an aphrodisiac. Another benefit of the oil is its antioxidant activity.
It has also been shown to have antibacterial activity, which can help fight infection. It is thought that this could be important for people who have autoimmune disorders, as the immune system could use all of the help it can get.
The Toxicity of Litsea Cubeba
Litsea cubeba oil has been found to be generally safe to consume. It is non-toxic in the small amounts used in herbal remedies. The oil has been evaluated by the European Union and found to be safe for consumption.
There has not been enough research into its side effects and safety for pregnant or nursing women, so it's best to be cautious when using it if you are pregnant or breastfeeding. Some people find that it can cause stomach upset, but this is unlikely to be a serious problem unless you have chronic digestion problems.
Conclusion The natural ingredients in litsea cubeba can help support your testosterone levels and improve your overall well-being. It's an essential part of a healthy lifestyle, and it's worth considering how you might benefit from taking a quality product like the one we reviewed here.
How to Use Litsea Cubeba
Men looking to boost their fertility or libido should consider using litsea cubeba as an addition to their regular diet. You can also use it topically when applying essential oils or creams.
A Look at Ingredients in Litsea Cubeba
Litsea cubeba oil is made from the seeds, leaves, and fruits of the litsea cubeba tree that grows in Indonesia, Thailand, India, Sri Lanka, and other tropical places.
The main ingredients in this oil are eugenol, which is a natural anesthetic and analgesic, and the compound citral, which has antimicrobial properties.
Eugenol: Eugenol is a compound that is found in several plants. It's also found in fish oils and other essential oils. It has aromatic properties and smells similar to clove oil.
Eugenol is a compound that is found in several plants. It's also found in fish oils and other essential oils. It has aromatic properties and smells similar to clove oil. Citral: Citral can be found in many different plants. It has antibacterial and antioxidant activity, which makes it an important component of the oil.
Citral can be found in many different plants. It has antibacterial and antioxidant activity, which makes it an important component of the oil.
litsea cubeba tree
How Litsea Cubeba Works
The active ingredients in the oil act as antioxidants that can protect cells against damage as well as contribute to your overall well-being. Your body's testosterone levels are high when you have a healthy immune system and free radicals are kept in check.
It's not exactly clear how the extracts in litsea cubeba work, but they seem to be effective at improving your testosterone levels and the activity of your immune system.
litsea cubeba fruit
Conclusion There is little doubt that litsea cubeba is a potent and effective supplement that can boost your overall well-being and help you maintain optimal health. This oil should be avoided by those with sensitive skin or who are on blood thinning medication. If you can handle the scent, this is an excellent choice for men seeking to naturally boost their fertility and libido.
Litsea spice
Uses of Litsea Cubeba
This extract can be used in few ways, as mentioned above. It is one of the most common essential oils that are used in aromatherapy and is known for its medicinal uses. This oil is also considered to be very effective at reducing the stress level in a person who suffers from hyperactive anxiety or depression. It is also known to reduce body pain and inflammation while reducing joint pain in people with rheumatic diseases.
Litsea cubeba essential oil
Moreover, this oil is also used to cure a number of diseases related to the respiratory system as well. This oil can also be applied to the skin and is considered to be an excellent remedy for dealing with the insect bites. If you are planning to apply this oil directly on your skin, then it is advisable that you dilute it first before using it.
A Last Word About Litsea Cubeba
Having discussed the key benefits and properties of Litsea Cubeba, this article draws to a close. In closing, I would like to say that while there are some drawbacks to using this oil, its benefits far outweigh the potential downsides. With that being said, you can expect that your days as a depressed person will come to an end as you learn how to use Litsea Cubeba essential oil for your needs.