Menopause is something that every woman will experience. Whilst timing may differ, it will happen. Women across the world experience menopause in different stages, and symptoms also vary greatly. 
These symptoms, which include hot flashes and mood swings, may not be a big deal that warrants hospitalization, but they can disrupt your day-to-day activities.
The good news is that there quite several homeopathic remedies. Essential oils are amongst these remedies. Let's take a look at what they can do for you.
In a Hurry?
There are a number of features that you need to look for when buying essential oils for menopause. It is necessary for you to know what symptoms you are trying to get rid of, then look for those properties in essential oil. That being said, check the label and make sure that the oil is what it says it is and that it has the ingredients that you need.
Look for pure oil, and make sure that its integrity has not been compromised. If the price os too cheap, that is a red flag. Essential oil extraction and packaging is no easy feat and so it will not be sold at a giveaway price.
Also, check on the bottle, dark-coloured glass bottles are best at maintaining the integrity of the oil. Zone in on the symptoms you want to treat
Essential oils to deal with Hormone Imbalance
Menopause brings with it a great many symptoms. One of the most common and often debilitating is hormonal imbalance, which can cause insomnia, fatigue, and the dreaded mood swings. There are a couple of essential oils that can help deal with his.
Lavender is one of those essential oils worth giving a try. It is distilled from the Lavandula angustifolia and it is part of the mint family. It has many properties that help a lot of conditions.
It has hypotensive and sedative effects and this helps you catch better shut-eye. It also has the ability to help you deal with depression and mood swings. Its an all-rounder.
How to use it
You can add one drop of diluted essential oil to a cold compress, and use this to give you relief.
Cons
Lavender can in some cases cause skin irritation and in some cases nausea.
Geranium oil
This oil does well in managing mood swings. It is derived from distilling Pelargonium graveolens leaves. It is native to South Africa and has properties that will help you through menopause.
How to use it
If you want relief on the go, you can pour a few drops onto a napkin and then sniff this. Always dilute essential oils with a carrier oil, and follow specific instructions. 15drops of essential oil and 6 teaspoons of carrier oil, will allow you to use the oil safely. This quantity is for adults. For children, dilute 3 to 6 drops of the oil with 6 teaspoons of carrier oil of your choice.
Cons
Like other essential oils, if you have never used this on your skin before, it can cause skin irritation.
Basil Oil
Basil oil, is derived from the leaves of the basil plant. It has the ability to help your body properly adapt to the changing estrogen levels. The properties of this essential oil will quickly get you feeling bubbly and vibrant in no time.
It gets rid of fatigue and signs of depression. It has also been known to inspire psychological endurance. It is also good for hot flashes which are a common symptom of menopause.
How to use it
You can add basil essential oil to your daily routine. It will help in balancing your hormone levels.
Cons
This oil should not be ingested and as such, it needs to be kept out of the reach of children. It smells sweet and so its a temptation.
Ylang ylang Oil
First of all, it smells amazing! This alone can put you in the best of moods. It is extracted from the flowers of the Cananga odorata Genuina herb in Indonesia, using steam. It will uplift your mood.
It contains chemicals that are useful in helping you relax. It has several benefits that include mood-enhancing properties, its a form of a sedative, which will help you deal with insomnia. It also has anti-depressant properties.
How to use it
Drop a few drops into your bath water or add a few drops to your aromatherapy routine. This will help you get the benefits that you want from the oil, to help you deal with the effects of menopause.
Cons
It is not safe to use when you are breastfeeding or when you are pregnant. It may also cause skin irritation. Before you use the oil, find out what your doctor says.
Buyer's Guide
When looking for essential oils to help you deal with menopause, it is important that you focus on the specific symptoms that you want to deal with. Dealing with menopause can mean dealing with a host of symptoms like hot flashes, vaginal dryness, insomnia, fatigue, irritability, depression and so much more.
Whilst a lot of essential oils will usually deal with more than one issue at a time, it is important to also keep in mind what symptoms you want to deal with and look for an essential oil that has the properties for that symptom. Make sure to carefully read the label and research on the ingredients so that you know what you are getting.
It is also necessary to make sure that you are not allergic to the oil, and reading about the ingredients and the plants the oil is taken from will help you make the right pick.
Clary sage, peppermint, and basil are great for dealing with hot flashes. Whilst sandalwood, rose, roman chamomile, cape chamomile, lavender, and frankincense are good for vaginal dryness.
Final Thoughts
Essential oils can do wonders for you and your home. While menopause is part of life, it does not have to bring your life to a halt. Essential oils will help you deal with the symptoms. We hope that our top picks will help you find your perfect fit. Happy shopping!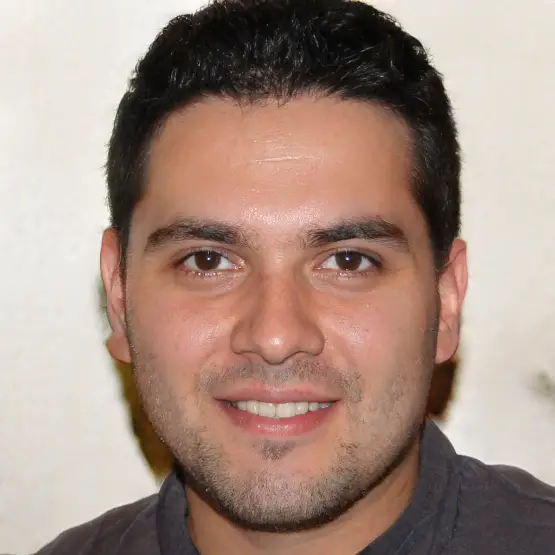 Nature remains the greatest healer. I aim to be a student for my lifetime. All of my content is researched to share this passion.