Are you looking for the best essential oils for night terrors?
Are you looking for a natural way to end night terrors?
Perhaps you would like to find a way to have a calmer sleep
or maybe you are looking for essential oils to help your child sleep better at night.
Night terrors can be very unsettling and rob you of your important beauty sleep. You may be waking up feeling like you have not slept a wink. A restful night's sleep is vital in getting ready for the day ahead. But night terrors can suck the fun right out of that.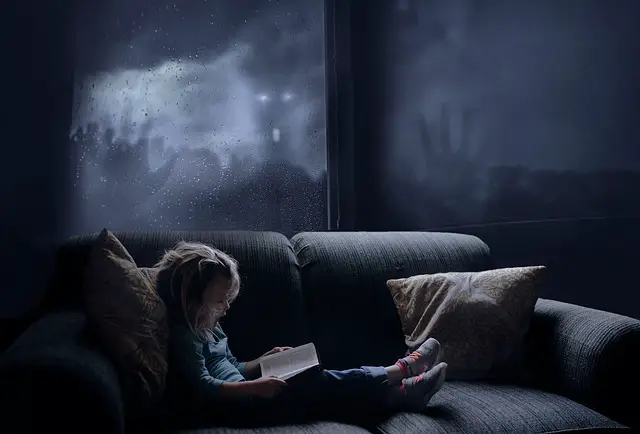 Night terrors are when you have episodes of screaming, intense fear and flailing while you are still asleep. Most people who have night terrors also sleepwalk. Night terrors, just like sleepwalking, are considered a parasomnia, which is something you do not want during sleep. 
Night terrors differ from nightmares in that when you have nightmares, you wake up and may remember the details, but a person who has a night terror stays asleep. Most children do not remember anything about their night terrors when they wake up in the morning. Most night terrors happen in the first third of the night and hardly happen during naps.
People who have night terrors usually start with a scream or shout, they sit up in bed frightened and stare wide-eyed. You may experience heavy breathing, a racing pulse, flushed face, and dilated pupils. Sometimes night terrors can cause the sleeper to kick and thrash, hard to wake up, be confused if awakened, be inconsolable. Usually, the sleeper has little or no memory of the event when they wake up. 
Night terrors usually last few seconds, but episodes may last longer. They are more common in children than they are in adults. They affect almost forty per cent of children and less more in adults. By the time most children reach their teenage years, they outgrow night terrors.
For as long as they last, they are not pleasant even in the least. Night terrors require treatment if they pose a risk of any sort. Most people then start looking for more natural ways to get rid of them. Essential oils are a great way to do this. Some oils can help reduce stress and anxiety and help improve sleep. 

In a Hurry?
Essential oils can help you get a good night's sleep.  This is because they soothe your nervous system. They also have calming and relaxing properties that help in getting you restful sleep. Some oils help reduce the occurrence of night terrors. These are the oils you need to be on the lookout for.
We have done our homework and found some of the essential oil blends that will make a difference in how your nights go. Lavender essential oil is well known for sleep-inducing properties. It can manage insomnia and help you calm your nerves. Lavender also calms the mind. Using a few drops behind your ears or in a roller bottle is a great way of applying it.
Lavender Essential Oil
Lavender was used as an antiseptic in ancient Arabian, Greek and Roman medicines. Its generic name comes from the Latin lavare, to wash, and it was used as a bath additive as well as an antiseptic in the hospitals and sick rooms of ancient Persia, Greece and Rome (Blumenthaletal2000). In the 17th century, Culpeper described lavender as having 'use for pains in the head following cold, cramps, convulsions, palsies and faintings'(Battaglia1995).
Lavender was also used traditionally to scent bed linen and to protect stored clothes from moths. This was such a well-accepted practice that the phrase 'laying up in lavender' was used metaphorically to mean 'putting away in storage' (Kirk-Smith2003).
Lavender is now widely used to scent perfumes, potpourri, toiletries and cosmetics, as well as to flavour food. Lavender is commonly adulterated with related species that can vary in their constituents. Spike lavender yields more oil but is of lower quality. Lavandin is a hybrid of spike lavender and true lavender.
Where it comes from or how it is made
Pure lavender essential oil is produced through steam distillation. This generates a greater amount of oil compared to other methods due to the reduction of polar compound loss. Harvest of lavender blooms is typically around June. Lavender flowers are compacted into a still. Fewer air pockets in the still result in greater oil yield. A boiler is then used to steam the bottom of the lavender flower-filled still at very low pressure.
The lavender flower pockets containing oil are broken from this heating process and a pipe of cold water is run through the centre of the still. The hot lavender oil vapour condenses on the cold pipe with the cold water and is collected into a holding tank where it is allowed to settle. Due to polarity and densities of the water and oil, these two will separate in the holding tank whereupon the water is piped out, leaving just lavender essential oil. Source

What properties does it have that help this condition
Lavender flowers contain between 1% and 3% essential oil. The oil is a complex mixture of many different compounds, the amounts of which can vary between species. The most abundant compounds include linalyl acetate(30–55%), linalool(20–35%), cineole, camphor, coumarins and tannins(5–10%)(Schulzetal 1998), together with 1,8-cineole, thymol and carvacrol(Aburjaietal 2005). Perillyl alcohol and D-limonene have been shown to exert anticancer effects.

How to use it
Lavender oil is best diffused into the air. You can also use it to scent your bed linen. It curbs anxiety, insomnia and other things that result from night terror.

Cons
There are no noteworthy side effect of diffusion or use on linen.

Roman Chamomile
Chamomile is a typical herb with a long history of protected and successful therapeutic use – it is broadly utilized as a family natural cure. It is especially valuable as a solution for different issues of the stomach related framework, as a soothing and a nervine, it is particularly appropriate for small kids. A tea is produced using the blossoms and this ought to be set up in a shut vessel to counteract the loss of the fundamental oils.
The blossoms are anodyne, calming, antispasmodic, nervine, stomachic, tonic, vasodilator. The single-bloomed structure is the most powerful restoratively, however, it can in huge dosages harm the covering of the stomach and entrails. Consequently, the twofold blossomed structure is generally favoured since this contains less of the alkaloid that causes the issue.
What properties does it have that help this condition
Regardless of the way that Roman chamomile oil doesn't contain the high measures of chamazulene that are available in German chamomile oil, in any case, has a calculable calming impact that helps ease different sprains, strains and swellings when utilized in the rub or with a virus pack.

Strong a throbbing painfulness can be dealt with adequately utilizing Roman chamomile basic oil in back rub, showers and packs. Mix it with sweet marjoram, dark pepper, helichrysum, plai, or rosemary for the best outcomes for these kinds of infirmities. Joint pain and stiffness likewise react well to back rub, showers and packs containing Roman chamomile oil, and it has an antispasmodic impact that is profoundly successful for calming stomach or period spasms just as sickness. It also has anti-inflammatory properties.
How to use it
Chamomile can be used in the form of oil on your pillow or diffused into the atmosphere. You also have the option to drink it as tea.
Cons
Most specialists state chamomile is protected. It can cause sluggishness and, in enormous dosages, retching. It likewise can possibly trigger hypersensitive responses in individuals who are susceptible to related plants in the daisy family, albeit such responses are extremely uncommon.
Sandalwood Essential Oil
Sandalwood essential oil has been used for so many centuries in perfumes and air fresheners. This is the reason why its popularity has been growing quite rapidly in recent days.
The oil is also quite popular in Ayurvedic medicine. It is known for the treatment for both bodily and mental disorder.
The essential oil is produced from the wood and roots of Santalum album, which is popularly known as East Indies Sandalwood tree.
The traditional alternative medicine is quite expensive when compared to other essential oil in the market. You need to be extra careful by reading the label since the chances of getting synthetic products are quite high.
The oil mainly originated from Africa and West India. However, the essential oil tends to be scarce in supply as compared to other oils.
Where It Comes From Or How It Is Made
The essential oil is mainly extracted from the wood, especially that of the root. The process behind the extraction is known as steam distillation. The processing time varies depending on the quality of wood.
Hydro-distillation is another process, but it is mainly traditional where you may want to extract for own consumption, not for commercial purpose.
Source: https://youtu.be/LBV7y7GkdQY
What Properties Does It Have That Help This Condition
The aromatherapy property makes the essential oil quite ideal for mental health. This is the reason behind their popularity in spiritual rituals like meditation and prayers.
The antibiotic property of the oil help in fighting bacteria, causing diseases in the body. But it is recommended to seek medical advice before using the essential oil for treating any bacterial infection.
Besides that, the oil contains α-santol, and research shows that it helps to facilitate cancerous cell death. Hence quite ideal for dealing with skin cancer.
Also, the presence of olfactory receptors helps to promote skin cell growth in case of a wound developing on the skin.
How To Use It
The essential oil can be used in several ways at home. It can be topically applied to the skin by mixing with the body lotion.
You can also heat some in a small kettle or jar in the house to provide that awesome scent. The aroma is ideal during spiritual rituals like prayers or meditation.
Again, add a few drops in the bathwater, and this will help to manage anxiety as well as increase mental alertness.
Cons
Sandalwood essential oil is safe for use. However, some people have been reported to experience skin allergies after apply it topically. Mix with a carrier oil to help reduce allergic reaction from occurring.
Mandarin
Mandarin (Citrus reticulata) is a broadly developed organic product tree in much warm calm to tropical zones. It is little and evergreen and develops around 8 m tall. It has an axillary thistles. The leaves are dull green, long, and slender. The blossoms are star formed and white. Mandarin organic products are rosy orange in shading with similarity to tangerines. Be that as it may, it is littler and oblate, the taste is less harsh, better and more grounded, and its strip is extremely meagre with next to no mesocarp. It is eaten crisp, utilized in plates of mixed greens and treats, or squeezed. The strip is utilized new or dried and utilized as a zest. In conventional medication, the dried strip is utilized to improve absorption and lessen mucus.

Where it comes from or how it is made
Mandarin can be found in most parts of the world. The name may have some Chinese connotations due to the similarity with their language.

How to use it
Mandarin can be diffused in the form of essential oil. It lingers in the air and spreads a familiar scent that will aid with night terror.
Cons
None for diffusion.
Buyer's Guide
Night terrors may seem like a common imminent feature in your life or your child's life, but it does not have to be that way. There various reasons why we experience night terrors. As unpleasant as they are, if you do nothing to combat them, they will continue to occur. You can save yourself the stress by making sure that you have the best tools at hand. Going natural is always a very good idea. Essential oils provide you with the calmness your brain and body need. As we go through the day, we encounter several stressful situations and these can translate in our brains overacting and failing to shut down enough for you to get a good night's sleep. Sometimes this can result in nightmares and night terrors.

What triggers night terrors?
Night terrors usually occur in the first half of sleep, between midnight and 2 am. They are usually caused by extreme tiredness or lack of sleep., stress, a change in sleep schedule or a fever.

Are night terrors dangerous?
Night terrors can be dangerous in that they are associated with sleepwalking. It is difficult to wake someone experiencing night terrors, and this means that since the sleeper is not conscious of what they are doing, they can hurt themselves.

How long do night terrors last?
Most night terrors last from a few seconds to up to 2 minutes. But it can take up to thirty minutes for the sleeper to calm down.

Do fevers cause night terrors?
Fever just like any other stress in the body can trigger night terrors. The actual root cause of this sleep disorder may not be known, but there are certain triggers. Fevers are some of the things that trigger night terrors.

Why do night terrors happen in adults?
There are various reasons why adults have night terrors. Some underlying disorders can be the cause of this sleep disorder. Some people have nightmares after having a late-night snack. Eating late, triggers metabolism, and keeps the brain more active for longer. This can contribute to the frequency of night terrors. Some medications such as blood pressure medication have been known to also cause night terrors in adults. Any medication that acts on chemicals in the brain, such as antidepressants and narcotics are usually associated with night terrors and nightmares.

Final Thoughts
Essential oils can make a great deal of a difference in getting you to sleep better at night. There are over ninety oils to choose from and they all have different benefits. You do not have to live with night terrors. Whether you experience them or your child does, either way, it is disturbing for everyone. Getting the right essential oil that is formulated to calm you down and promote sleep, can make all the difference. We hope our top picks will help you buy the essential oils and blends that you need. Now you can sleep soundly. Happy shopping!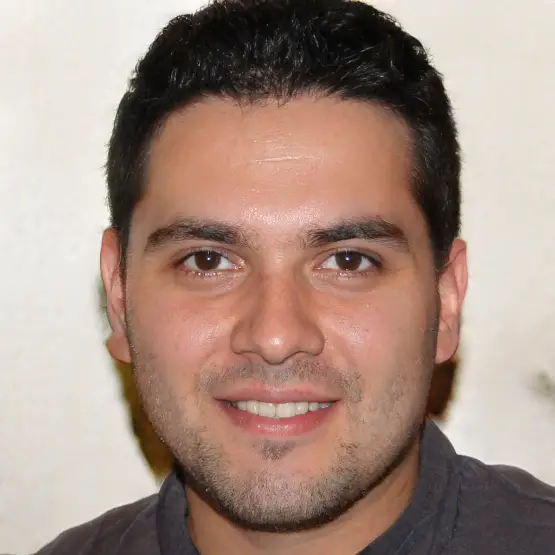 Nature remains the greatest healer. I aim to be a student for my lifetime. All of my content is researched to share this passion.