Discover the wonders of the Oil of Cassia! Learn what it is, how to use it, when, and why it's worth incorporating into your routine. In this comprehensive guide, we explore the world of cassia oil, providing all the information you need to unlock its potential. We cover everything from origins to uses, benefits, and safety precautions. Are you ready to experience the transformative power of cassia oil? Let's dive in!
What is Oil of Cassia
Oil of Cassia, or cassia oil, is derived from the bark scrapings of the Cinnamomum cassia tree through steam distillation. To enhance its properties, it is further enriched by thickening it with clove buds and cardamom. This mixture is then subjected to a second distillation to ensure its purity. Also referred to as Chinese cinnamon, the oil of cassia has a long history of use in traditional medicine. Its therapeutic applications include alleviating stomach pain and diarrhoea and providing relief for sore throats.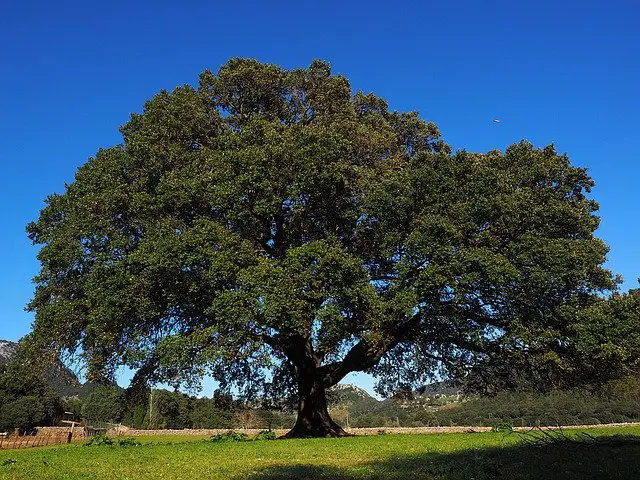 Where is it grown
Cassia is mainly grown in Egypt, Indonesia and China, which are the main producers of this plant. In addition, Cassia is also grown in countries such as India and various Caribbean countries.
Uses for Oil of Cassia
With its long-known medicinal properties, Cassia oil has been used for centuries for various purposes. Traditionally, herbalists used it for mood disorders, flu, stomach aches and diarrhoea. Nowadays, cassia oil is used in hospitals to relieve sore throat and cough. In addition, it is used in the food industry as a popular flavouring agent that gives baked goods and confectionery its distinctive essence.
Uses for oil of cassia
Oil of Cassia offers a wide range of uses and benefits, including:
Alleviating stomach pain and diarrhoea
Soothing sore throats
Disinfecting cuts and wounds
Aiding in digestion
Repelling insects and rodents
Treating acne
To experience its effects, the oil can be applied by gently rubbing it on the chest or back to clear the lungs and relieve coughs. It can also be inhaled through a diffuser by mixing a few drops of pure oil with water in an essential oil diffuser to create a pleasant atmosphere at home or in the office.
How to use it as a hair product
To use oil of cassia as a hair product, follow these steps:
Begin with dry hair and apply a generous amount of oil of cassia. Use a comb to evenly distribute the oil evenly, ensuring it reaches all hair lengths.
Leave the oil in your hair for at least 10 minutes to allow it to work its magic. Then, rinse your hair thoroughly using a mild shampoo or conditioner. Alternatively, if you prefer washing your hair daily with shampoo, hop into the shower and rinse your hair with warm water.
Gently towel dry your hair to remove excess moisture.
Once your hair is completely dry, reapply a generous amount of oil of cassia, combing it through the strands as before. Make sure your hair is fully dry before adding any additional hair products. Use your fingers to comb through your hair and distribute any remaining oil evenly. Leave the oil in your hair overnight.
After two days, if you notice a yellow tinge in the oil or the scent becomes unpleasant, it's time to rewash your hair.
Following these steps, your hair should be clean, nourished, and adorned with a lasting red hue.
Where to find oil of cassia
Oil of Cassia can be found in various places:
Gourmet herb, gourmet spice, and tea stores often stock oil of cassia, making them good local options for obtaining it.
Additionally, many online retailers offer oil of cassia for purchase, providing the convenience of shopping from home.
Alternatively, if you prefer a DIY approach, you can make oil of cassia at home by following the steps outlined in the "How to use it as a hair product" section.
How to Apply Oil of Cassia
To apply Oil of Cassia, follow these steps:
When using cassia oil, apply a small amount on your fingertips and gently massage it onto the affected area.
Mix 2-4 drops of cassia oil with one teaspoon of honey for a sore throat remedy. Stir well and consume this mixture.
If you're looking to repel insects and rodents, rub a small amount of oil of cassia directly onto the skin.
Please avoid getting the cassia oil onto your hands, as it can cause irritation.
How to store it at home
To store oil of cassia at home, follow these guidelines:
Transfer the oil of cassia into a glass bottle, preferably dark-coloured. This helps to preserve the flavour and quality of the product. If you use it for food preparation, ensure the container is properly cleaned and provides a tight seal.
Once you have opened the bottle of cassia oil, store it upright at room temperature. Keep it away from heat sources and ensure it is not exposed to direct sunlight.
With proper storage, your cassia oil should last about 12 months, maintaining its quality and effectiveness.
By following these recommendations, you can ensure the longevity and preservation of your cassia oil at home.
What are the side effects of Cassia?
Cassia may cause skin irritation, itching, and redness when applied topically. Ingesting Cassia can be toxic and potentially harmful, especially in large amounts. Use Cassia in moderation and consult a doctor if you have concerns.
What are the benefits of cassia leaves?
Cassia leaves contain antioxidant and anti-inflammatory compounds that may help reduce inflammation and protect against oxidative stress. They are also traditionally used for potential antimicrobial and anti-diabetic properties. Further research is needed to confirm these benefits.
How to use cassia oil for hair?
To use cassia oil on your hair, apply a generous amount to dry hair, ensuring full coverage. Comb the oil evenly. Leave it on for 10 minutes before rinsing it with a mild shampoo or conditioner. Ensure hair is completely dry before applying other products.
What does Cassia smell like?
Cassia has a warm and aromatic scent similar to cinnamon. Its spicy and sweet fragrance adds a pleasant aroma to products and environments.
What are the health benefits of cassia seed?
Cassia seed is believed to promote healthy digestion and relieve constipation. It may possess antioxidant properties and support liver and kidney health. Further scientific studies are needed to understand these benefits and their mechanisms of action fully. Consult a physician for specific health concerns.
What is the Indian name for the cassia herb?
The Indian name for the Cassia herb is "Tarwar" or "Tagar"
What plant is cassia?
Cassia is obtained from the bark of the Cinnamomum cassia tree.
What is the Indian name for cassia bark?
The Indian name for cassia bark is "Dalchini"
What is another name for cassia tree?
Another name for cassia tree is "Chinese cinnamon" or "Chinese cassia"
What is another name for cassia leaves?
Cassia leaves are also known as "Indian bay leaves" or "tej patta"
What is contained in cassia?
Cassia contains various active ingredients, such as cinnamaldehyde, cinnamic acid, and essential oils. These components contribute to its distinctive flavour and potential health benefits.
What is the medicinal value of cassia?
Cassia is traditionally used for its medicinal properties, which include potential antimicrobial, anti-inflammatory, and antioxidant effects. It may also aid in digestion and regulate blood sugar levels. However, further scientific research is needed to understand its medicinal value fully.
What part of cassia is used?
Primarily, the bark of the cassia tree is used, either in its whole form or ground into powder. The leaves of the cassia plant are also used for certain culinary and medicinal applications.
Is cassia a hot oil?
Yes, cassia is a "hot" oil in aromatherapy, meaning it has a warming and stimulating effect when applied to the skin or inhaled. Proper dilution and moderate use are important to prevent skin irritation or sensitization.
What are the medicinal uses of cassia?
Cassia has medicinal uses, including supporting digestion, relieving flatulence and bloating, and promoting healthy bowel movements. It also possesses antimicrobial properties and may have potential benefits for managing diabetes and reducing inflammation. For personalized advice and guidance, consulting a healthcare professional is recommended.
Where is cassia found in India?
Cassia is found in regions of India such as Tamil Nadu, Kerala, Karnataka, Andhra Pradesh, and Maharashtra. These areas provide favourable climatic conditions for the growth of cassia plants.
What is cassia in Ayurveda?
In Ayurveda, cassia is known as "Tvak" and is highly regarded as a valuable herb. It is utilized for its aromatic and medicinal properties, particularly for digestive benefits and as a natural remedy for various ailments. It is also an ingredient in herbal formulations to balance body energies (doshas). To ensure appropriate use in Ayurvedic practices, consulting a qualified practitioner is advisable.
Conclusion
This comprehensive guide to cassia oil has provided valuable information on its uses, benefits, and safety precautions. Whether you're looking for relief from an upset stomach, soothing a sore throat, repelling insects, or conditioning your hair, cassia oil offers many uses. Remember to buy it at gourmet stores or online retailers, or make it yourself at home. Be sure to use it correctly and store it properly for optimal results. Make sure it's safe and consult a doctor if needed. Are you ready to harness the transformative power of cassia oil? Dive in today and experience its potential!