Are you looking for the best essential oil for ovulation? Trying to get pregnant is a struggle for some women, while some are the easiest thing to do. Different factors may be affecting your ovulation patterns and subsequently falling pregnant.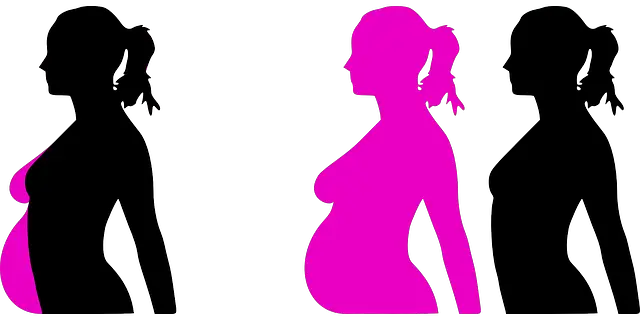 Every woman's fertility journey is different and special in its way. It, therefore, seems like an injustice to have one yardstick for every ovulation irregularity. Sometimes zoning in on the exact cause is also equally as difficult.
Natural remedies such as using essential oils can help balance out your hormones and encourage healthy ovulation. For years, women have used essential oils to live well-balanced lives.
Today more women are using essential oils, in conjunction with other fertility treatments, to conceive. In this article, we take a look at the best essential oils to help ovulation.
In a Hurry?
When looking for essential oils to buy, there are a few factors to keep in mind. Make sure that the essential oils that you choose, are safe to use during ovulation.
A lot of oils are safe to use but some are not. Safe ones include Rose, Basil, Clary sage, Juniper berry, Rosemary, Jasmine, Nutmeg and more. Always make sure to follow advice from your health care provider. Also make sure that the oils are in their purest form, this way you get the best out of then.
Peppermint
It is taken from the peppermint plant which thrives in Europe and America as well. It is a great essential oil that helps with several conditions. It can be used for medicinal purposes as well as culinary issues.
Peppermint oil plays a big role in the good health of your gut microbiome, which is very important in helping control your digestion amongst other aspects of your health including ovulation.
How to use it
You can use peppermint oil as part of aromatherapy. It is relaxing and will be a great addition to your bath routine. Add one teaspoon of your favourite carrier oil, along with one drop of the peppermint oil, to warm water. Also, make sure that your skin does not react to the oil.
Cons
Litte is known about the effects of peppermint oil on expectant mothers, and as such it is best to avoid once you fall pregnant. Other side effects can include anal burning and bouts of diarrhoea.
Lavender
Lavender essential oil is from the lavender flowering plant which is thought to be from the Mediterranean, the middle east, and India. It has a lot of advantages and uses that have made it a very widely used essential oil. It is widely known to reduce stress and help relax you.
High levels of stress are one of the leading causes of ovulation dysfunction. Lavender may help low cortisol levels and get you to calm down. There is also some research, that is unfounded, that shows that lavender helps with amenorrhoea.
How to use it
Make sure to use just one drop of essential oil at a time. Always perform a patch test if you will be using the oil on your skin. This way you will know that you are safe. For headaches, you can massage it into your temples. t eases the tension. It will also help you sleep better.
Cons
When you take it orally, lavender can cause constipation. When you take it topically, it can have an adverse reaction on your skin if you are allergic to it, so make sure that your skin can take it.
Tangerine
Citrus oils, like lemon, orange, and tangerine, help to detox the body and help create a safe environment in your body. This about it as cleaning your body, preparing it for its new guest, your baby.
Tangerines are part of the citrus family and the oil extracted from the plant is known for its anti-fungal and anti-bacterial properties. It contains a-pinene, myrcene, limonene, y-terpinene, citronellal, linalool, geraniol, thymol, and carvone. Similar to lavender essential oil, it has a calming effect. It also acts as a blood purifier by helping get rid of toxic compounds like uric acid
How to use it
One of the great ways to use the essential oil is to use it aromatherapy. You can rub a few drops of the oil on a candle before lighting it. Another method to enjoy its benefits is by adding it to a carrier oil and using it as a massage oil. One drop to 5ml of carrier oil will do the trick.
Massaging has a way of relaxing you. You mustn't massage too deep and unbalance your hormones, doing more harm than good. If you will be using a diffuser, limit the amount of time that you use it for, to up to 15minutes.
Cons
Like most citrus oils, tangerine oil has a chemical component that reacts with UV light. It is important that you stay out of direct sunlight when you have applied the oil.
PMS Relief Blend Essential Oil
This blend of oils is an excellent addition to any essential oil collection. It helps with mood swings and gives you relief from the emotional roller coaster that accompanies PMS. The key ingredients of this blend are:
1 drop Clary Sage Essential Oil
1 drop Peppermint Essential Oil
2 drops Ylang Ylang Essential Oil
HOW TO USE IT
Massage the oil before going to bed or when you have completed a soothing shower.
CONS
The oils in this blend can cause skin irritation. Peppermint oil is a little aggressive as well.
Evening Primrose Oil
You may have heard of the benefits of soy, which is a big part of many people's diet. Evening Primrose Oil is very similar in its use because it has been used to prevent miscarriages, and it is used for women trying to conceive. It also helps with PMS, mood swings, and stress.
HOW TO USE IT
Take 2 teaspoons of the oil before bedtime for 6 weeks. You can ease morning sickness by taking 1 teaspoon at night. You can also take it before a meal, but it is best to consult your doctor.
CONS
If you are allergic to fish or nuts, you wouldn't want to use it because it has some of the same vitamins as fish oils. It also has a laxative effect when taken internally, so consult your doctor first.
Buyer's Guide
When looking for an effective essential oil to use during ovulation, you need to make sure that the oil is pure. You can check on this by checking on the potency as well as what the manufacturer promises.
Read the label and see what the oil contains and what you can expect from it. It also helps to go with trusted brands. Also make sure that the packaging is dark and a glass bottle, this way you are also sure about the integrity of the oil being preserved.
Final Thoughts
Ovulation issues can because of a lot of heartache for a lot of women. It is something that can be subtly fixed and solved using natural oil extracts. Always take time to understand what the oil can do for you.
Nature can provide a solution for you, along with other fertility treatments. It is also imperative to make sure that you have your medical practitioner's advice. We have reviewed some of our top picks for essential oils best used for ovulation. Happy shopping!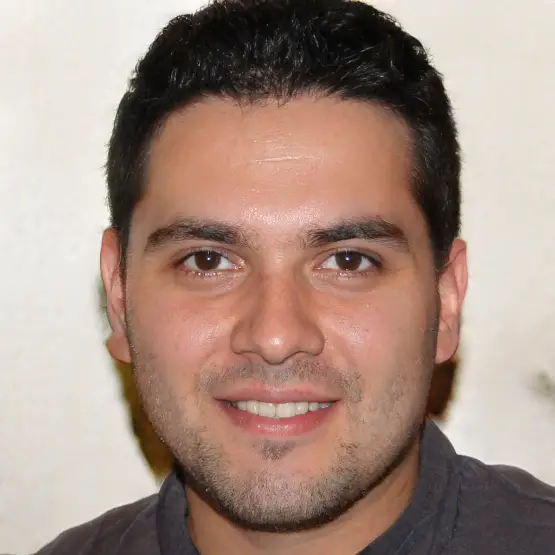 Nature remains the greatest healer. I aim to be a student for my lifetime. All of my content is researched to share this passion.