Are you looking for the best essential oil for razor bumps? Razor bumps can be pretty annoying. Most people shave to get a smooth finish and outlook of whatever it is that they are shaving. But what is the point if after you shave, you develop bumps? The allure of smoothly-shaven skin quickly goes out the window at this point.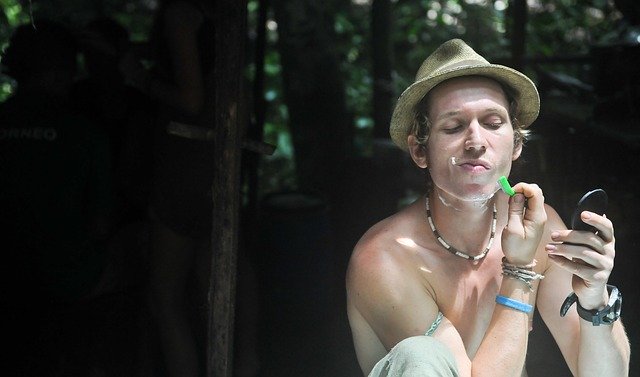 When you shave regularly there is a possibility that you may get razor burn or bumps. It usually looks like a mild red rash. Razor bumps are a bit more intense. Essentially, razor bumps are ingrown hairs. When the hair is cut off where it exits the skin, it can curl back in and start growing again.
They irritate the follicles which swell into a small red lump that looks like a pimple. Preventing these skin irritations is two-fold and can be pretty simple. It all lies in how you prepare your skin for shaving and how you will then shave. Dry shaving is one of the most common ways of getting your skin angry and break out in bumps and rashes. Take the time to prepare your skin for a good shave.
Exfoliating your skin before you shave, helps lift the hair off your skin so that your razor catches them all, and therefore preventing razor bumps and subsequently prevent ingrown hairs. Of the hundreds of thousands of skin particles, the uppermost layer known as the stratum corneum traps some of the hairs under the epidermis and causes ingrown hairs. The worst-case scenario is that they get infected.
Now that the skin is exfoliated and prepared, you can now shave using a clean sharp razor. Always make sure that you rinse it before and after use with hot water. The next thing you want to do is to soften your hair with water first and then make sure you use shaving oil. When you use water and soap, you can cause the razor to drag on your hair and skin.
Shaving oil lubricates your skin and blade and softens your hair. This creates a smoother surface for your razor to glide over. Your skin will be protected and moisturized as well. It is therefore important to know which oils you can use that will make sure your skin is easy to shave and that it is left rejuvenated.
Most essential oils that are great for stress reduction, are also great for your skin. Chamomile and sandalwood essential oils, help you get a closer smoother shave. They are a great addition to your shaving kit.
In a Hurry?
If you are in a hurry and do not know which oils to get for shaving? You can get essential oils that will help you get a clean close shave, and leave your skin feeling and looking great too. Look for oils that will moisturize your skin and leave it feeling smooth. You can use essential oils to prep your skin for shaving, as a shaving cream and also as an aftershave.
Essential oils such as sandalwood are found in most commercial shaving creams and with good cause too. The downside is that commercial shaving creams can contain chemicals that your skin may react to. It is these reactions that cause bumps and rashes when you shave. It is oily and can moisturize your skin and prep the hair. Make sure you look for an essential oil that promotes skin rejuvenation and protects your skin as well.
Tea Tree Oil
If you're prone to getting razor burns, the best way to reduce or eliminate them is by using Tea Tree Oil. If you want to try it yourself, mix some with your shaving gel and apply it before shaving.
The Bundjalong Australian Aboriginal people of northern New South Wales knew of the medicinal qualities of this plant's leaves for many centuries. They used it to treat burns, cuts, and insect bites. In the 1700s that it became known in the Western world as a 'tea tree.' This came after Captain Cook compared its leaves' aroma to those of real tea.
The Medical Journal of Australia was the first to publish material about its medicinal use officially. This was done in the 1930s when a Sydney surgeon wrote of its impressive wound healing and antiseptic qualities (Murray 1995). In modern times, tea tree oil has become widely accepted as a standard treatment for wounds and minor skin infections.

Where it comes from or how it is made
Tea Tree originates from Australia. It has been used there for centuries as an antiseptic.
What properties does it have that help this condition
The in vitro proof of antifungal and antibacterial action is overpowering. In vitro results find that tea tree oil has an action against a scope of yeasts and growths found in like manner mucosal and skin contaminations.
How to use it
Apply it onto the area that you are treating for razor bumps. In most cases, it is advisable that you leave it in the area to work. You are advised to use small doses to start with and increase over time if necessary.

Cons
The antimicrobial properties of tea tree oil mean it cannot be taken orally; therefore, before using it, mix it with a favourable oil to work effectively.
Aloe Vera
Aloe Vera is a common home remedy for razor bumps and skin irritation. Get an aloe plant or purchase pure Aloe Vera gel from any health food store. Apply the gel liberally to the shaved area after every shave and for about one week thereafter.
Aloe vera has been utilized for generations as a restorative plant. Actually, proof of utilization has been found on a Mesopotamian mud tablet going back to 2100BC (Atherton 1998). It has been utilized as a topical treatment for wounds, consumes and other skin conditions and inside as a general tonic, mitigating specialist, carminative, diuretic, Spanish fly, and anthelmintic by the old Romans, Greeks, Arabs, Indians, and Spaniards.
As per legend, Alexander the Great caught an island in the Indian Ocean to pick up Aloe vera for his injured armed force. Today aloe is utilized to calm skin protests and recuperate consumes and is one of the most widely recognized fixings in numerous restorative items.
Where it comes from or how it is made
Aloe Vera is said to originate from the Arabian peninsula. Today, it is grown in other parts of the world as well. This is mainly down to widespread use and resultant demand.

What properties does it have that help this condition
Aloe vera has been found to be an anti-thromboxane. This is one of the main properties that it has that help with razor bumps. It also provides a soothing sensation on the area that it is applied to. Which is one of the ways that it helps allow your skin to heal.
How to use it
Aloe vera can be used within a mixture with a carrier oil to be rubbed onto the affected region. Small doses are always the best way to start off.
Cons
The main thing to watch out for when using aloe vera is high blood sugar. You may also encounter itching of the skin.

Lemon Juice
Lemon juice helps with razor rash. Furthermore, lemon juice is extremely effective treating skin irritations. Moreover, it cleans the pores and good for the hair and skin. To use lemon juice for razor rash, mix one-part lemon juice to 2 parts water and mix it into a nice paste. Apply this mixture to your wet face when you're done with shaving.
The one thing that we can all agree on is that it is acidic. This is due to the levels of citric acid that you find in it. We often use it in our drinks, as part of garnish for our meals and a host of other things. 

Where it comes from or how it is made
There is no conclusive evidence about the origins of lemons. What we do know is that it is linked to the Rutaceae family of plants that are native to South Asia.

What properties does it have that help this condition
The acidity of lemons is what makes it perfect for treating razor bumps. It is capable of disinfecting the area. There are antibacterial properties that would deal with several causal issues of razor bumps.

How to use it
Lemon can be rubbed gently onto the affected region of your face. You can cut the entire lemon including the peels and boil it. Once boiled you can then squeeze as much of the juice into your palms. The aim would be to keep the concoction in the region where the razor bumps are.

Cons
Lemons have a low pH or 2.2. This makes them very acidic. They are fairly harmless. It is worth using them in small measures to start with. You can mix with water for dilution. If you have cuts and open wounds, lemons can cause a lot of pain if brought into contact with them.

Lavender Essential Oil
Another common home remedy for razor bumps is Lavender essential oil. Apply 5-10 drops of lavender essential oil to the affected area before bedtime every night. The oil will stimulate the skin and help it heal.
Lavender was used as an antiseptic in ancient Arabian, Greek, and Roman medicines. Its generic name comes from the Latin lavare, to wash, and it was used as a bath additive and an antiseptic in the hospitals and sick rooms of ancient Persia, Greece, and Rome (Blumenthaletal 2000). In the 17th century, Culpeper described lavender as having 'use for pains in the head following cold, cramps, convulsions, palsies and faintings'(Battaglia 1995).
Lavender was also used traditionally to scent bed linen and to protect stored clothes from moths. This was such a well-accepted practice that the phrase 'laying up in lavender' was used metaphorically to mean 'putting away in storage' (Kirk-Smith 2003).
Lavender is now widely used to scent perfumes, potpourri, toiletries, and cosmetics, and flavor food. Lavender is commonly adulterated with related species that can vary in their constituents. Spike lavender yields more oil but is of lower quality. Lavandin is a hybrid of spike lavender and true lavender.
Where it comes from or how it is made
Pure lavender essential oil is produced through steam distillation. This generates a greater amount of oil than other methods due to the reduction of polar compound loss. Harvest of lavender blooms is typically around June. Lavender flowers are compacted into a still. Fewer air pockets still result in greater oil yield. A boiler is then used to steam the bottom of the lavender flower-filled still at shallow pressure. 
The lavender flower pockets containing oil are broken from this heating process, and a pipe of cold water is run through the center of the still. The hot lavender oil vapor condenses on the cold pipe with the cold water and is collected into a holding tank where it is allowed to settle. Due to the water and oil's polarity and densities, these two will separate in the holding tank whereupon the water is piped out, leaving just lavender essential oil. Source

What properties does it have that help this condition
Lavender flowers contain between 1% and 3% essential oil. The oil is a complex mixture of many different compounds, which can vary between species. The most abundant compounds include linalyl acetate(30–55%), linalool(20–35%), cineole, camphor, coumarins and tannins(5–10%)(Schulzetal1998), together with 1,8-cineole, thymol and carvacrol(Aburjaietal2005). Perillyl alcohol and D-limonene have been shown to exert anticancer effects.

How to use it
Lavender oil is best rubbed onto the affected area. It is advised that you use a carrier oil with it. You want to start with small doses onto the affected area and massage gently. 

Cons
There is no noteworthy side effect of use.
Buyer's Guide
Can I make my shaving cream with essential oils?
Some people give up shaving entirely because their skin reacts to commercial shaving creams. You can make your homemade shaving cream using essential oils and butter. This is a particularly great option if you have sensitive skin. Using essential oils to make shaving cream is no rocket science, but the benefits are amazing.
All you need is a fatty compound such as shea butter or coconut oil. Then add essential oils to this. Sandalwood, peppermint oil and tea tree oil. Mixing these ingredients will help you make your all-natural shaving cream. The peppermint gives you a fresh minty scent, whilst the combination of sandalwood and tea tree oil softens your skin and reduces the risk of ingrown hairs. This is a formula that is great for anyone who shaves, whether male or female.

How do I use essential oils to prepare my skin for shaving?
You may not want to make your shaving cream, but you can use essential oils to prepare your skin for the razor blade. You can rub a few drops of sandalwood oil into your skin before you put the shaving cream. You want to moisten your skin and make sure it does not get bruised or get any abrasions for shaving. You can also blend different oils that contain vitamin E. 
Can I use essential oils as an aftershave?
Some men with sensitive skin prefer not to use aftershave because of the stinging effect it has. The alcohol causes this in the aftershave. You can, however, get the same benefits of aftershave with natural essential oils. You can mix almond oil, aloe vera juice, neroli oil, palmarosa oil, and patchouli oil. This will make a thick formula that you can use as an aftershave. It helps heal shaving cuts quickly and stops facial hair from drying out after you shave. If you would like to thin the formula, you can add some water.

Final Thoughts
There are ways to get around razor bumps and essential oils once again, come to the rescue. Most razor burns and bumps are because you have used chemicals on sensitive skin or have not shaved properly, or used an old razor. These are just a few of the reasons. Using natural products is one of the best ways to solve this issue. We have done our research and found the best essential oils to keep your skin rejuvenated and bump-free. We hope this has made your shopping a little easier. Happy shopping!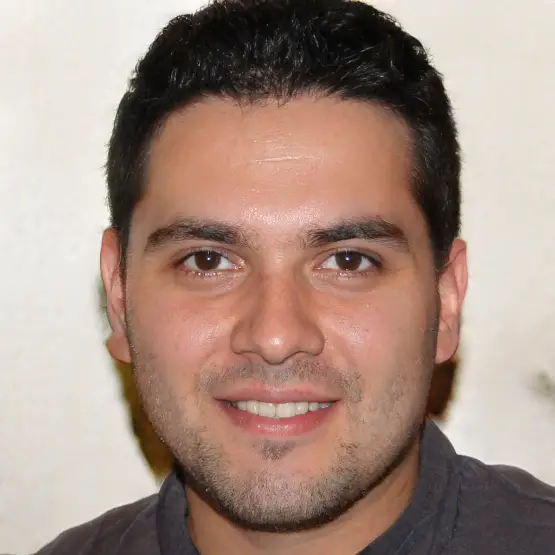 Nature remains the greatest healer. I aim to be a student for my lifetime. All of my content is researched to share this passion.