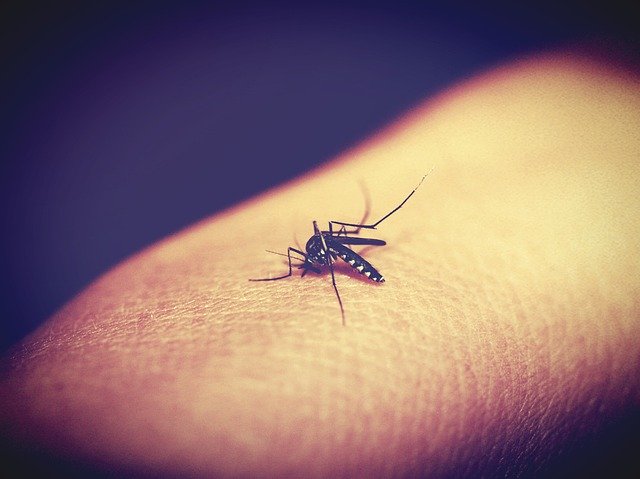 It is one thing being annoying, but mosquitoes do a lot more damage than causing sleepless nights. They also transmit dangerous diseases such as Malaria, which continues to kill hundreds and thousands of people worldwide. These insects are tiny and deadly. Other diseases that mosquitoes transmit infect more than 1 billion people yearly around the world. Their effects range from mild to deadly, fatal, or debilitating. 
Brain damage is one of the horrid effects of the diseases mosquitoes can spread. In 2003, research showed that every 30 seconds, 1 child died from malaria in Africa. A startling fact that has gotten the mosquito the title of one of the deadliest insects on the planet, all thanks to the number of people the diseases kill. However, the use of essential oils can help you get rid of mosquitoes. Let's take a look at these.
Citronella
Research has proven that citronella repels mosquitoes. Mosquito repellents are supposed to have been placed on skin and clothing for protection against mosquito bites, but most of them are not effective. Citronella, on the other hand, works by masking human scents from mosquitoes. This essential oil is extracted from a plant in the same name and is commonly used as an insect repellent in candles, oils, or sprays.
Peppermint
Peppermint essential oil is known to repel mosquitoes. While it is not an entirely reliable mosquito control method, the use of essential oils in mosquito-repelling products has been gaining popularity.
Lemon
Melissa (also known as lemon balm) essential oil repels mosquitoes. Since lemon oil has a citric acid content, it acts similarly to citronella oil in repelling insects and making them lose interest in humans. You can find this oil in sprays or candles.
Eucalyptus
Mosquito repellents that use eucalyptus oil are among the most effective products on the market, including those that rely on citronella and lemon oils. However, these can be harmful to humans as well. Eucalyptus is said to possess insecticidal, germicidal, and anti-inflammatory properties. It was used in ancient Egypt as a weapon against insects; they rubbed it on soldiers' bodies.
Basil
Research has proven that the mosquito repelling properties of basil oil are impressive. This essential oil repels mosquitoes by masking human body scents from mosquitoes. You can use it in candles, sprays, or oils.
Clove
Another essential oil that repels mosquitoes is clove oil, also known as eugenol. Studies have shown that this natural substance works by masking human scent and irritating the mosquito's sensory receptors in its antennae, so it loses interest in humans. You can also find this essential oil in lavender, eucalyptus, and cinnamon oils.
Thyme
Another useful mosquito repellent is thyme oil. Thyme extract was shown to be effective against the Aedes mosquito, a common breed that carries yellow fever. You can also find this essential oil in lavender, eucalyptus, and cinnamon oils.
Lemongrass
Another essential oil that works as a mosquito repellent is lemongrass oil. This oil is extracted from the plant "Cymbopogon citratus"; its properties are derived from citronella and rosemary oils. This essential oil contains eugenol, which counteracts the mosquito's odor receptors.
Geranium
Geranium oil is another essential oil that works as a mosquito repellent. Geranium oil has a pine-like scent, and its properties are derived from citronella and rosemary oils. This essential oil is found in candles, sprays, and oils.
Lavender
Lavender oil repels mosquitoes by masking human scents. The scent of lavender essential oil also makes the insects lose interest in humans. Its clean floral fragrance is also a natural attractant for mosquitoes, so repelling them with lavender works uniquely. You can find colorless essential oil in sprays and oils.
Cinnamon Oil
Cinnamon oil is also a useful natural mosquito repellent. However, like others, it is not entirely effective. Studies have shown that cinnamon essential oil works by irritating the olfactory receptors in mosquitoes' antennae, causing them to lose interest in humans and move away from the area. You can find cinnamon oil in sprays and candles.
Tea Tree Oil
Tea tree oil repels mosquitoes and has been used as a traditional insect repellent for decades. This essential oil is commonly found in pine- and citrus-scented products.
---
As with all essential oils, the list of helpful tips to take into account when using these mosquito repelling products include:
Dilute the oil before applying it to skin or clothing. The majority of essential oils should not be applied directly onto the human skin, as they can cause irritation and burning.
Always read the instructions about using the product before you apply it to your skin. Many of the oils come with warnings that You should follow under strict supervision. It would be best if you did not use them on a small area of skin or socks, and they should not be applied directly onto fabric.
If you have an allergic reaction to any of the oils, stop using them immediately. An important thing to consider when using essential oils is the skin type you have. Some are very oil-repellent, and others may be highly allergic. This is why it is good to test the products on a small skin area first before applying them all over your body. Another way to ensure that you use the right amount of oil is to wear a small amount first to see how it works on you–some people find that they need more than 1-2 drops; this works well as an effective mosquito repellent.
How to use essential oils to repel mosquitoes
Essential oils have a wide variety of benefits. And this is why they have been used for the longest time. They are natural extracts which means they are growing in popularity as more people are looking to live healthier and be kinder to the environment. 
Most of the scents that humans find appealing actually send mosquitos running in the other direction. Before you choose an essential oil to use to repel mosquitos, you must do your research well and understand how they work and how to use them. Not all oils have the same quality or the same effects. 
 You can use the oils on our list to help repel mosquitos. Lemon eucalyptus oil, for example, can be added to a spray bottle that has water in it. Then spray around the home. 
You can also mix a few drops with a carrier oil of your choice and apply them to your skin. It is important, however, that you do a skin patch test before you do this. You don't want to cause an allergic reaction.
Make sure it is safe to use. Another way to get the essential oil of your choice in the air to repel mosquitos is by using a diffuser. This will effectively fill the room with a great scent and help get rid of mosquitos.
Potential risks to be aware of
Using essential oils can cause allergic reactions. It is important that you dilute them properly and that you use them only as directed. Using some essential oils in their undiluted format can irritate or burn sensitive skin or nostrils. It is also important to make sure that they are not, under the circumstances, ingested. When taken orally, they can be poisonous and cause a lot of damage. [1]
DIY Mosquito Repellent Recipes
If you want to use peppermint oil as a spray repellent, you can fill a 16-ounce spray bottle with 8ounces of distilled or boiling water. You can then top it up with witch hazel and add 20 drops of oregano essential oils. Shake it, and spray away.
Catnip can be used to repel mosquitos. You can mix it with a carrier oil like aloe vera and then apply it to the skin. You can also add a few drops of catnip into a room diffuser. Tea tree oil s a great antiseptic. You can mix a few drops with carrier oil you prefer, like coconut oil. Use this mixture to rub all over yourself to prevent bites.
You can make ointments and lotions that will help you get rid of insects. Just make sure that whatever pot you make the ointment in has a way to regulate the temperature.
You will need to melt one part beeswax and one part coconut oil. Mix these and then remove from the heat and allow it to cool. When it starts to cool, drop between 10 to 30 drops of essential oil per one-quarter cup of the mix. Make sure the mixture is well blended and kept in a cool place.
Why do some people get bitten by mosquitoes more than others?
Have you ever wondered why when you go to certain places, it seems as if you get bitten by mosquitos more than anyone else? If there are mosquitoes in a place, surely everyone should be complaining about the same thing. But several factors make one person more of a target than anyone else.
Our levels of carbon dioxide differ, and they can change depending on activity. Mosquitos can detect changes in the levels of carbon dioxide. When mosquitoes get wind because there is a potential host around, they are immediately drawn to it. 
Our skin gives off certain scents, body odor, and compounds along with sweat, which mosquitos are attracted to. There are several compounds on human skin that attract mosquitos. The body odor we give off varies, thanks to genetics and other factors that are still being researched. It is also the reason why some people attract mosquitos more than others.
Mosquitos are also attracted to dark colors. There are no scientific reasons why this is so, but it's an observation that has been made. Another aspect that attracts mosquitos is the level of heat and water vapor on your skin.
Just like they are attracted to warm, damp marshy areas of land, the same applies to your skin. Mosquitos will be attracted to your skin if there is a temperature level they like. Sometimes mosquitos are more attracted to pregnant women. It is thought that this is because expectant mothers have a high body temperature.
What can I eat to repel mosquitoes?
Different communities deal with the issue of mosquitos differently. There are foods that you can eat to help repel mosquitos. These include lemongrass, garlic, onions, beans, chilli peppers, lentils, tomatoes, and apple cider vinegar.
Food like apple cider vinegar alters your body scent and sends mosquitos running. Whilst onions and other plant family members cause your body to release a compound called allicin, which mosquitos don't like. It would be best if you ate them raw for the full effects.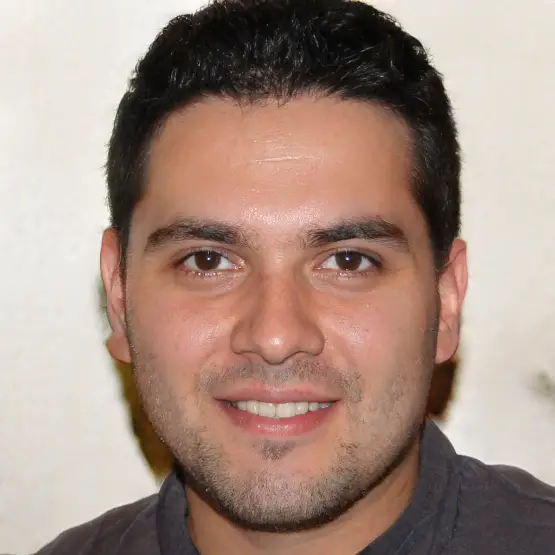 Nature remains the greatest healer. I aim to be a student for my lifetime. All of my content is researched to share this passion.