In moments of sadness, natural remedies can uplift our spirits. Join us as we explore 27 powerful essential oils for combating sadness and promoting emotional well-being. From soothing lavender to invigorating citrus scents, embark on a transformative aromatherapy experience. Learn how these aromatic wonders can brighten your days and infuse your life with joy and positivity. Unleash the power of essential oils and embrace a happier, vibrant you.
Essential Oils for Sadness
It can be difficult to get back on your feet and feel happy if you feel down or blue. But sometimes, something as simple as an essential oil odour can lift your spirits and make you feel happy again. Here are some of the best essential oils for sadness:
Jasmine
Known for its sweet, floral aroma, jasmine is a popular choice among essential oils. Its uplifting scent can be enjoyed in a diffuser or inhaled directly from the bottle. In addition to its delightful scent, jasmine is known for its therapeutic benefits in treating anxiety and depression. Explore the calming effects of jasmine oil and discover a natural remedy that will lift your mood and promote emotional well-being.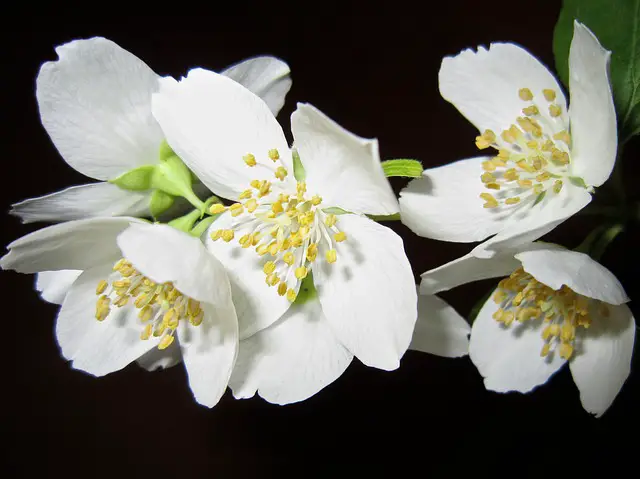 Tangerine
Regarding lifting your mood, tangerine oil is a fantastic choice. Its refreshing citrus scent lifts your spirits and has calming properties that help relieve stress. Incorporate tangerine oil into your routine and experience the positive effects on your emotional well-being.
Lavender
Lavender is a popular essential oil known for creating a calming atmosphere, making it ideal for promoting restful sleep and relaxing before bedtime. Lavender not only helps relieve stress, but it also helps relieve mild anxiety. Incorporate the calming scent of lavender into your routine and experience its soothing effects on the mind and body.
Ginger
Ginger essential oil is a potent ally in fighting depression and lifting your mood. Create a soothing body or massage oil with ginger to relax and unwind from everyday pressures. The invigorating aroma of ginger instils confidence and positivity, helping you overcome negative moods and gain a fresh perspective. Discover the transformative effects of ginger essential oil and harness its uplifting properties for a renewed sense of well-being.
Rose
Rose essential oil is known for its antidepressant effects, especially when combined with jasmine and lavender oils. Experience its calming and uplifting properties to enhance emotional well-being and relieve depressive symptoms. Discover the power of this aromatic gem on your journey to a brighter and happier mind.
Patchouli
Patchouli essential oil is known for its antidepressant properties when used in moderation. Its rich and earthy aroma makes it popular for creating a calming atmosphere in the bedroom. Explore the potential of patchouli essential oil to uplift your mood and promote a soothing ambience in your living space.
Lemon
Lemon essential oil has a refreshing scent that revitalizes and helps you feel like yourself. It boosts mood, acts as an antidepressant, and enhances energy and creativity. Experience the invigorating benefits of lemon essential oil for renewed vitality and inspiration.
Fig
Figs have long been known to have antidepressant and uplifting benefits. They've also been known to boost energy levels, improve digestion, and reduce stress.
Peppermint
Peppermint essential oil is widely known for its benefits in relieving depression. It can be used in a diffuser or as a massage oil. However, it is important to use peppermint in moderation as it can cause skin irritation.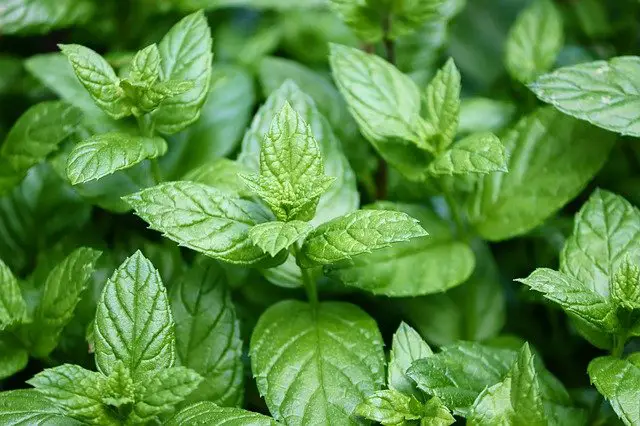 Rosemary
Rosemary is another essential oil that has antidepressant and mood-boosting properties. It's also a great essential oil for sleep and as an air freshener.
Sage
Sage essential oil is known for its antidepressant, anti-anxiety and sedative properties. It can be blended with other oils, such as lavender, peppermint or essential oils, to create a calming room diffuser blend. Discover the calming effects of sage essential oil for a serene atmosphere.
Eucalyptus
Eucalyptus essential oil is known for relieving tension, creating an uplifting atmosphere and freshening the air. It can be used in various ways, such as in a diffuser or room diffuser, to enjoy its aromatic benefits.
Cedarwood
Cedarwood essential oil is valued for its pleasant and woody aroma, which can effectively relieve tension, calm the nerves and increase overall well-being. It is also known for its calming and sedative properties that make it a useful addition to your relaxation routine.
Ylang Ylang
Ylang ylang essential oil is known for relieving anxiety and providing a sense of calm and serenity. Its calming properties can help you relax and unwind. In addition, ylang ylang has a mild sedative effect that can contribute to restful sleep.
Lemon
Lemon essential oil offers a refreshing and invigorating aroma that promotes relaxation when used in moderation. It is also known for its stress-relieving properties, making it a valuable addition to your essential oil collection.
Tea Tree
Tea tree essential oil is known for its versatile benefits, anti-inflammatory, antiseptic and antibacterial properties. It also possesses mood-lifting and antidepressant effects. Enjoy the therapeutic benefits of tea tree oil by applying it topically or diffusing it in the air.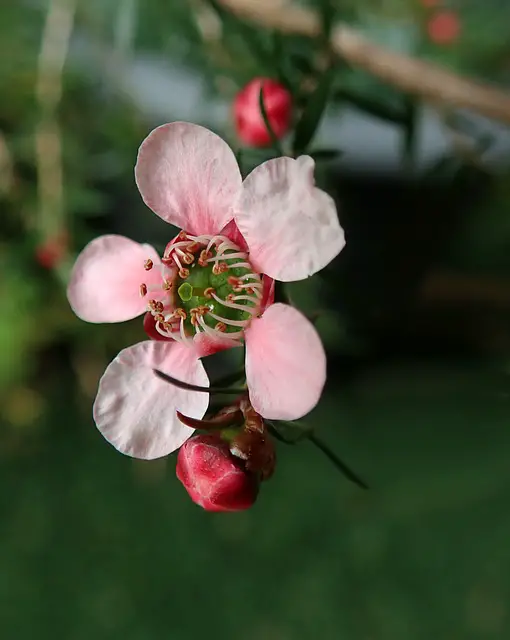 Cinnamon
Cinnamon essential oil reduces anxiety and promotes a positive mindset, enabling you to embrace new experiences and find happiness. Discover its transformative effects on well-being.
Myrrh
Myrrh essential oil is known for its mood-lifting properties and is therefore popular for relieving depression. It also has anti-inflammatory, antiseptic and antispasmodic effects. Experience the therapeutic effects of myrrh essential oil for a new sense of well-being.
Cardamom
Cardamom essential oil offers numerous health benefits, including its antidepressant effect and antibacterial, antibiotic, antiviral, antifungal and anti-inflammatory properties. Enjoy its versatility by using it in a diffuser or applying it topically.
Bergamot
Bergamot essential oil uplifts mood and relieves stress with its sweet citrus scent. Experience its soothing effects for enhanced well-being.
Sandalwood
Sandalwood is known for its soothing properties, which makes it a popular essential oil. It meditatively affects the mind and body and offers anti-depressant benefits. Use sandalwood in a diffuser, apply it to your skin, or add it to your bath to experience its therapeutic properties.
Spearmint
Spearmint essential oil is an effective choice for relieving stress, anxiety, and depression. Use it as a massage oil or add it to your bath for maximum benefits.
Juniper
Juniper essential oil has anti-inflammatory effects on sore muscles, muscle tension and mental fatigue. Its antidepressant properties increase well-being. Experience the versatility of juniper oil by diffusion or topical application.
Fennel
Fennel essential oil has antiseptic properties that can relieve muscle pain and mental fatigue, reduce anxiety and depression, and promote calmness. It's also a good option for treating sore muscles.
Grapefruit
Grapefruit essential oil has antidepressant, relaxing, anti-stress effects, and mood-boosting properties.
Basil
Basil essential oil promotes relaxation and relieves anxiety, stress and muscle tension. It has anti-inflammatory, antibacterial, antispasmodic and antifungal properties. Discover the therapeutic benefits of basil essential oil for a calm and invigorated state of being.
Clary Sage
Clary sage essential oil promotes relaxation, relieves muscle tension and eases anxiety and depression. Experience its calming and antidepressant effects for a calm and balanced mind.
Can essential oils cause depression?
More and more research is being done on essential oils and depression, and scientists now know that certain oils can affect how we feel. However, no studies show that just one essential oil will cause depression. You might be surprised to learn that you are still safe even if exposed to chemical compounds in several essential oils at once.
How to use joy essential oil for depression
You can diffuse the oil into the air or inhale it directly. If you want to use it topically, dilute it 50/50 with a carrier oil such as jojoba or coconut oil before applying it to your skin. If you're not using an inhaler, smell the bottle to get the oil benefits when you feel down or depressed.
Conclusion
In the quest for emotional well-being, essential oils offer a natural and uplifting remedy for sadness. From the calming power of lavender to the invigorating effects of citrus scents, these aromatic wonders have the potential to brighten your days and fill your life with joy and positivity. Whether you choose the delicate, floral aroma of jasmine or the refreshing notes of tangerine, each essential oil promises to improve your mood and boost your emotional balance. So unleash the power of essential oils and get on the road to a happier, more vibrant you. Let the transformative journey begin.