In the quest for healthy skin, we often overlook essential oils. Like smart window coverings, they can elevate your skincare routine.
In this exploration, we delve into essential oils, unveiling six elixirs that heal and nourish your skin. These oils enhance your skincare, offering a natural approach to a healthy glow. Whether combating aging, soothing skin, or indulging in self-care, these oils are your companions on the journey to skin repair. Join us to unlock their beauty secrets.
Our favourite Essential Oils for Skin Repair
Looking for the best essential oils for skin repair? The largest organ of the human body is the skin. Therefore, it goes without saying that we need to take care of it. For many years, people have found various ways and means to nourish and take good care of human skin. People have always gained new knowledge about what the skin responds best to.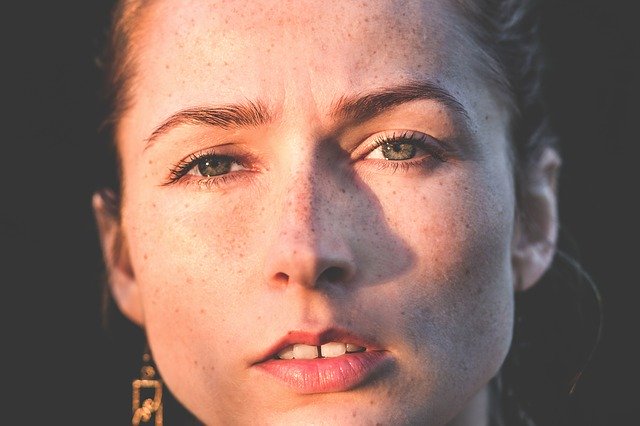 This also comes from studying the skin and knowing what makes it live and breathe and what makes it die. Careful and accurate examinations always bring new aspects to light. The way skin develops can be affected by a number of factors, including weather, sun exposure and heat, genetics, and more. The sooner you begin to understand these factors, the sooner you can give your skin the treatment it needs. If you listen to it and pay attention to it, you will find the perfect remedy to repair your skin and keep it healthy.
Are you looking for ways to repair your skin naturally?
Perhaps you want to switch from using regular facial creams
Or you may be wondering about the benefits of essential oils on your skin.  
Eucalyptus Essential Oil
Eucalyptus essential oil is favored for skin repair due to its properties promoting healing and overall skin health. Here's why it's suitable:
Anti-Inflammatory: Eucalyptus oil contains cineole and limonene, known for reducing redness, swelling, and discomfort in skin issues like acne, eczema, and minor wounds.
Antiseptic and Antimicrobial: It helps prevent infections in wounds, cuts, and scrapes, also disinfecting skin before other treatments.
Analgesic: Eucalyptus oil has mild pain-relieving effects, relieving discomfort and itching in skin conditions.
Skin Soothing: It provides a cooling and soothing sensation, offering relief from irritation, especially for eczema or insect bites.
Increased Circulation: Massaging eucalyptus oil improves blood circulation to the affected area, aiding nutrient and oxygen delivery to damaged skin cells.
How to Use Eucalyptus Essential Oil for Skin Repair:
Dilution: Mix 2-3 drops of eucalyptus oil with a carrier oil (e.g., coconut, almond, or jojoba).
Patch Test: Test on a small area for adverse reactions.
Topical Application: Gently massage the diluted mixture onto the affected area or use a cotton ball for precision.
Regular Use: Apply once or twice daily for best results.
What Makes Eucalyptus Essential Oil Ideal:
Natural: Eucalyptus oil, derived from eucalyptus leaves, is chemical-free and eco-friendly.
Versatile: It treats various skin issues like acne, wounds, burns, and insect bites.
Availability: Easily accessible in stores and online.
Cost-Effective: A little goes a long way, making it economical.
While beneficial, use eucalyptus oil cautiously. Consult a dermatologist or healthcare professional if you have sensitive skin or allergies.
Rose Essential Oil
Rose essential oil is often considered ideal for skin repair due to its therapeutic properties:
Antioxidants in rose oil protect skin from free radical damage, reducing aging signs.
Its anti-inflammatory nature soothes irritated skin, aiding conditions like acne and sunburn.
Rose oil's emollient properties lock in moisture, benefiting dry or mature skin.
It can aid scar healing and reduce their appearance with consistent use.
Rose oil acts as an astringent, toning skin and shrinking pores.
To use:
Dilute a few rose oil drops in carrier oils (like jojoba) at a 2-3 drops to 1 teaspoon ratio.
Perform a patch test on a small skin area before full application.
Make a facial serum by blending rose oil with a carrier oil for improved skin texture.
Apply diluted rose oil directly to areas with scars or blemishes.
Inhale the aroma through a diffuser or add a few drops to steaming water for stress reduction and skin benefits.
What makes rose oil ideal:
Natural and safe, derived from rose petals and suitable for most skin types when diluted.
Versatile for various skin issues, from dryness to inflammation.
Pleasant scent with calming effects, promoting overall well-being.
Historical use in skincare and medicine attests to its efficacy.
Use rose essential oil cautiously, especially if you have skin conditions or are pregnant. Consult a healthcare professional for specific advice and always patch test before use.
Grapefruit Essential Oil
Grapefruit essential oil is prized for its skin-repairing properties:
Antioxidants in grapefruit oil combat free radicals, promoting skin rejuvenation.
Natural compounds like limonene stimulate new skin cell production, aiding wound and scar healing.
Astringent qualities tighten skin, reducing lines and improving texture.
Antimicrobial properties help treat and prevent acne and infections.
Grapefruit oil's acidity exfoliates skin, brightening complexion and reducing dark spots.
Usage tips:
Dilute grapefruit oil with carrier oils like jojoba or coconut (2-3% ratio).
Patch test before widespread use.
Mix diluted oil into daily serum or moisturizer.
Inhale grapefruit oil aroma for stress reduction.
For acne, apply diluted oil directly to affected areas.
Add a few drops to bathwater for a fragrant skin-repairing bath.
Note: Grapefruit oil may increase sun sensitivity; use sunscreen if going outdoors after application. Consult a healthcare professional before use, especially for sensitive skin or existing conditions. Discontinue if irritation occurs.
Lavender Oil
Lavender oil is favored for skin repair due to its beneficial properties. It has a long history in traditional medicine and aromatherapy for skin healing.
Anti-Inflammatory: Lavender oil, rich in linalool and linalyl acetate, reduces inflammation in skin issues like burns, bites, and rashes.
Antiseptic and Antibacterial: It prevents infection in minor wounds and aids acne control by inhibiting bacteria growth.
Wound Healing: Lavender oil promotes faster healing by stimulating collagen production.
Pain Relief: It alleviates pain in skin irritations and burns, offering a calming effect.
Relaxing: Lavender oil's aroma reduces stress, indirectly aiding skin repair.
How to Use Lavender Oil for Skin Repair:
Dilute: Mix lavender oil with carrier oils like coconut, almond, or jojoba, typically at a ratio of 2-3 drops per teaspoon.
Patch Test: Test a small amount on your forearm for 24 hours before wider application.
Topical Application: Apply the diluted oil using a cotton ball or your fingertips, massaging it gently.
Frequency: Use 2-3 times daily or as needed for the severity of the issue.
Consult a Professional: Seek medical advice for serious injuries or persistent conditions alongside lavender oil use.
Lemongrass Essential Oil
Lemongrass essential oil is favored for skin repair due to its potent properties. It possesses:
Antiseptic and Antibacterial Abilities: Lemongrass oil contains citral, limonene, and geraniol, serving as natural antiseptics and antibacterials. This curbs infections in wounds and damaged skin.
Anti-Inflammatory Properties: Lemongrass oil's anti-inflammatory nature reduces redness, swelling, and discomfort from skin irritations and injuries, aiding the healing process.
Antioxidant Action: The oil shields skin from free radicals that hasten aging and hinder skin cell repair. Its antioxidants counteract this damage.
Skin Cell Regeneration: Lemongrass oil stimulates skin cell growth and renewal, particularly helpful for repairing damaged skin, scars, and blemishes.
Moisturizing Effect: Lemongrass oil moisturizes and hydrates skin, preventing dryness that can impede healing.
How to Use Lemongrass Essential Oil for Skin Repair:
Dilution: Dilute a few drops of lemongrass oil with a carrier oil (e.g., jojoba, coconut, or almond oil) in a 2-3:1 ratio.
Patch Test: Test on a small skin area before broader use to check for adverse reactions.
Application: Apply the diluted oil to affected areas, such as scars or wounds, using a cotton ball, swab, or clean fingertips. Gently massage it in.
Consistency: Use regularly, once or twice daily, for improved skin condition.
Sun Protection: Lemongrass oil heightens sun sensitivity, necessitating sunscreen or cover when outdoors.
What Makes Lemongrass Essential Oil Ideal:
Lemongrass oil's virtues for skin repair stem from its antiseptic, anti-inflammatory, and antioxidant properties, promoting cell regeneration and skin hydration. Its versatility suits various skin concerns, from minor wounds to general skin health. Always perform a patch test and seek professional advice for individual skin concerns.
Clary Sage Essential Oil
Clary Sage Essential Oil is ideal for skin repair due to its antioxidant, anti-inflammatory, antimicrobial, regenerative, and sebum-balancing properties.
To use it:
Dilute a few drops in a carrier oil like jojoba, coconut, or almond oil.
Perform a patch test first.
Apply to acne-prone areas or scars.
For facial steam, add drops to hot water, create a towel tent, and steam your face.
Use a few times a week in your skincare routine.
Clary Sage Essential Oil addresses various skin issues, has anti-aging properties, and balances sebum production. Use with caution and consult a dermatologist for specific concerns.
---
Other Details
Centuries of exploration have revealed nature's wonders, including essential oils extracted from plants and flowers, now found in skincare products. Certain essential oils offer notable skin healing properties.
Our skin varies in type and moisture levels, dictating our care routine.
Essential oils offer natural skincare solutions for various skin types. Cosmetic brands provide tailored skin repair options. Issues like acne result from clogged pores. Treatment includes medications or antibacterial essential oil blends.
Essential oils, often mixed with carrier oils, rejuvenate skin, unclog pores, and leave a smooth complexion. They're popular for their ease, natural origin, and affordability. This article explores essential oils for skin repair and their benefits. Follow usage instructions for safety. Explore these natural remedies to maintain skin health and vitality.
How to Use them
Essential oils can offer your skin all it needs to heal after its been through a rough patch. Different essential oils have the healing properties that you need. Take a closer look at the cosmetics you want to buy, the ingredients list will give you an insight into what has gone into them and you will find that most of them will contain essential oil. 
The clue to getting the best essential oil is in understanding your skin type. Pay attention to it even as it changes depending on weather patterns and what it is being exposed to. This will help you look for specific features in the essential oil blends on offer. 
Ylang Ylang essential oil has amazing moisturizing properties and can also be used as a hair mask. lavender essential oil is calming and is great in soothing sunburns. Rosemary essential oil is great in supporting blood flow and this has also been known to help stimulate hair growth. Peppermint essential oil helps with calming skin irritation and pruritus which is a chronic itchy skin condition. 
Whichever essential oil you decide to use, make sure that you combine it with a carrier oil or moisturizing lotion that goes well with your skin. Find oils for your skin, with properties your skin needs to thrive. We hope that the essential oil blends we have reviewed help you find your perfect fit. Happy shopping!