Skin conditions can be annoying. Most of them are nothing to worry about. You should get anything you're concerned about checking with your doctor. When you have a diagnosis, it's usually a case of letting things clear up independently.
You may consider using certain types of topical ointment to get rid of it faster. If you've been diagnosed with pityriasis rosea, you'll know it is annoying and uncomfortable too. Scaly, red patches which are dry and sometimes itchy are no fun to have. The good news is that it isn't dangerous or serious and usually clears up within a few weeks.
Can you do anything if you don't want to wait for 12 weeks? Yes, essential oils may be useful in helping to relieve symptoms and clear up the problem a little faster. We are going to look at essential oil for pityriasis rosea.

Essential Oils to Help Treat Pityriasis Rosea
Two main essential oils help reduce the redness, soreness, and dryness of pityriasis rosea. When used with other self-help techniques, such as taking oatmeal baths and staying cool, you may find that your condition clears up much faster than if you simply let nature take its course.
Virgin coconut oil is also a possibility, as well as aloe vera. You're looking to soothe the skin and calm inflammation, which can worsen the itching.
Lavender Essential Oil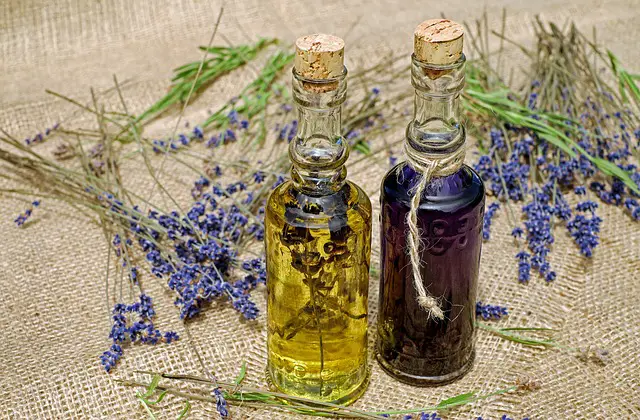 Most essential oils have antiviral benefits for helping to get rid of any skin condition, but this is particularly useful for pityriasis rosea because of the virus which causes it. Lavender oil contains these powerful antiviral benefits but in a quiet, gentle way.
Of course, the lavender essential oil is known for its relaxing properties, helping to nod off to sleep at night! You might, therefore, wonder how it can help with this particular skin condition, but those antiviral powers come to the fore.
It's important to make sure to dilute this essential oil before applying it directly to the skin, especially when the skin is inflamed or a little sore from scratching. It is best to try and avoid scratching if possible, but sometimes that is impossible!
Lavender oil is quite gentle, so you shouldn't notice irritation provided you dilute it and watch out for any adverse reactions. This should be the case with any oil you use.
Coconut oil is a handy carrier oil for lavender oil and that oil is useful for the condition too, so you're getting double the benefits! Mix the two (more carrier oil than essential oil) and then dip a cotton wool pad into the mixture, applying topically to the area affected.
You should notice that the itching goes down very quickly, and with regular use, you will find that the condition disappears quickly, helping to boost healing overall.
Tea Tree Essential Oil
Tea tree is an essential oil known for its beneficial healing effects for various skin conditions and is also quite soothing, which is ideal for skin that may be red and inflamed from itching.
Tea tree oil has anti-inflammatory properties and is also antimicrobial, which helps accelerate the healing process and soothe the redness. As with lavender oil, diluting the essential oil with carrier oil; coconut oil is another good option here.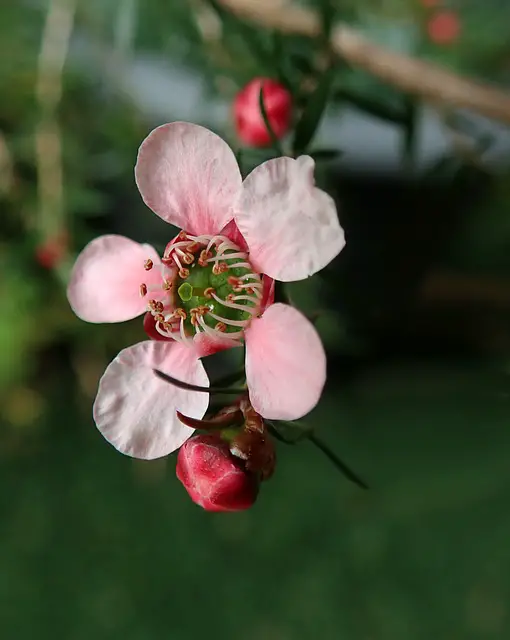 Then, You would dip cotton wool into the mixture and apply it to the skin twice daily. You will notice the itching disappears quickly, but any inflammation and redness will even out quickly.
Coconut Oil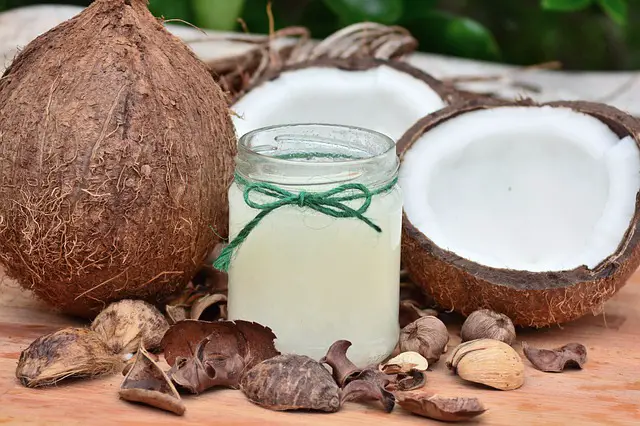 Opting for virgin coconut oil is best because it is soothing to the skin and contains antimicrobial effects, which can get to the heart of the virus which causes the condition in the first place. We have mentioned mixing other essential oils with coconut oil as a carrier oil and that is probably the best choice to make when diluting an essential oil.
Most people will find this to be soothing at the very least, but as with anything you apply to your skin, be sure to look for any signs of irritation and stop using it if you notice any adverse effects.
Other Self-Help Methods For Pityriasis Rosea
Aside from using essential oils, you can use a few other self-help methods. We have already mentioned oatmeal baths, which are very effective for calming inflamed and itchy skin.
In addition, make sure you wear loose-fitting clothes and avoid getting too hot. Cotton is a good material to wear as it is breathable; anything synthetic will cause you to sweat, making it all feel much worse!
It is also said that eating flaxseed and garlic as part of your diet can help to alleviate inflammation and itching from the inside out. These are easy to incorporate, so it shouldn't be an issue to at least give it a try! Garlic is also known to help treat the virus which causes the condition, helping to speed up the healing process a little.
Of course, it goes without saying that if you are concerned about any skin condition or feel that your pityriasis rosea isn't getting any better, you should see your doctor.
You should also be on the lookout for signs that essential oils or self-help methods are creating an even worse environment, e.g. making the redness and soreness worse or causing more of a rash. Skin is very sensitive, and what suits one person may not suit another.
Sources
https://cks.nice.org.uk/pityriasis-rosea#!scenario
https://www.mayoclinic.org/diseases-conditions/pityriasis-rosea/symptoms-causes/syc-20376405