Do you experience dizziness and spinning, making even simple tasks a challenge? There's hope in essential oils. We're here to explore their potential benefits for vertigo and how to incorporate them into your daily routine for a balanced, serene life. Let's embark on this aromatic journey to restore well-being to those living with vertigo.
Looking for Essential Oils for Vertigo? Vertigo symptoms can be chronic or acute, all of which are related to a dysfunction of the vestibular system. There are many causes for vertigo, and the following includes some essential oils that may work for you.
8 Essential Oils for Vertigo
Lavender oil
Peppermint oil
Ginger oil
Lemon oil
Frankincense oil
Eucalyptus oil
Chamomile oil
Rosemary Oil
Lavender oil
Lavender oil, known for its calming properties, may help ease vertigo symptoms. Here's how:
Stress Reduction: Vertigo can be exacerbated by stress and anxiety. Lavender oil has anxiolytic effects, reducing anxiety levels.
Relaxation: Lavender's scent induces calmness, potentially reducing vertigo's intensity by soothing the nervous system.
Improved Sleep: Vertigo can disrupt sleep, but lavender oil is known for improving sleep quality. A 2015 study in Evidence-Based Complementary and Alternative Medicine supported this.
Anti-Nausea: Though not a direct vertigo treatment, lavender oil's mild anti-nausea properties may ease accompanying nausea or vomiting.
General Well-being: Lavender's aroma enhances overall well-being, aiding in coping with vertigo challenges.
Lavender oil is complementary, not a cure, for vertigo. Consult a healthcare professional before use, especially with medical conditions or medications. Use essential oils safely and in moderation.
Peppermint oil
Peppermint oil is considered a potential natural remedy for vertigo due to its anti-nausea, muscle relaxant, stress-reducing, and potential blood circulation-enhancing properties.
Anti-Nausea: Peppermint oil contains menthol, known for anti-nausea effects, potentially reducing vertigo-induced nausea.
Muscle Relaxation: This may help vertigo triggered by head position changes, like BPPV.
Stress Reduction: Peppermint's aroma can calm and reduce anxiety, indirectly aiding vertigo management.
Improved Blood Circulation: Some studies suggest peppermint oil might enhance brain blood flow, aiding dizziness and balance.
Use Caution: Dilute peppermint oil with a carrier oil to prevent skin irritation.
Individual Variation: Responses to essential oils vary.
Consult a Professional: Seek healthcare guidance, especially with underlying conditions or medications.
Complementary: Peppermint oil complements, not replaces, medical treatments for vertigo.
Essential oils, like peppermint, offer potential support for vertigo. Use them judiciously and in conjunction with professional medical advice.
Ginger oil
Ginger oil may help alleviate vertigo symptoms by:
Anti-Nausea Properties: Ginger contains compounds like gingerols and shogaols, which may inhibit the brain areas responsible for nausea and vomiting, common in vertigo.
Digestive Stimulation: Ginger oil can promote digestion, potentially relieving vertigo symptoms linked to gastrointestinal discomfort.
Anti-Inflammatory Effects: Ginger's anti-inflammatory properties could reduce inner ear inflammation associated with vertigo-related dizziness.
Stress Reduction: Ginger's aroma may reduce stress and anxiety, which can exacerbate vertigo.
While there's anecdotal support for ginger oil's benefits, scientific research on its direct effect on vertigo is limited. Ginger's known properties suggest potential relief when used aromatically or topically. However, it's crucial to consult a healthcare professional before using ginger oil, especially for severe or persistent vertigo or if you have medical conditions or take medications due to possible contraindications or interactions.
Lemon oil
Lemon oil is suggested as a remedy for some vertigo symptoms due to its pleasant scent. Scientific evidence supporting lemon oil for vertigo relief is limited. However, it might help in the following ways:
Aromatherapy for Mood: Lemon oil in aromatherapy can improve mood and reduce stress, potentially aiding those with vertigo's emotional aspects.
Nausea Relief: Lemon's scent may ease nausea in some vertigo sufferers, especially for mild nausea.
Antioxidants: Lemon oil contains antioxidants, which may indirectly benefit well-being.
Anti-Inflammatory: Some studies suggest lemon oil's compounds have anti-inflammatory properties, potentially helping in certain vertigo cases.
Use essential oils as complements, not sole treatments, and consult a medical professional for severe or persistent vertigo. Use caution and consider skin sensitivity and allergies when using essential oils.
Frankincense oil
Frankincense oil is often mentioned for its potential to alleviate vertigo symptoms. However, it's important to note that scientific research in this specific area is limited. While some report positive effects using frankincense oil for vertigo, anecdotal evidence cannot replace rigorous scientific studies. Nevertheless, there are potential ways in which frankincense oil might help with vertigo:
Stress Reduction: Frankincense oil's calming properties could aid in reducing stress and anxiety, common triggers for vertigo. Lowering stress levels may lead to less frequent or severe vertigo episodes.
Anti-Inflammatory Properties: Frankincense oil contains compounds like boswellic acids that show anti-inflammatory effects in some studies. Inner ear or vestibular system inflammation can contribute to vertigo. Although direct evidence is lacking, frankincense's anti-inflammatory properties could be beneficial.
Aromatherapy: Aromatherapy with frankincense oil may positively impact mood and relaxation. Some individuals with vertigo may find relief through relaxation techniques and anxiety management facilitated by aromatherapy.
Improved Circulation: Frankincense oil might enhance blood circulation, potentially supporting inner ear and vestibular system health, critical for balance and vertigo.
Use frankincense oil with caution, following dilution and application guidelines to avoid skin irritation.
While these potential mechanisms make frankincense oil intriguing for vertigo relief, consult a healthcare professional before using it as a treatment. For severe, persistent, or medically rooted vertigo, seek medical evaluation and treatment. Scientific research on frankincense oil's efficacy for vertigo remains limited, requiring further studies for definitive conclusions.
Eucalyptus oil
Eucalyptus oil may offer relief for some vertigo symptoms, such as congestion and stress. It can help clear nasal and sinus congestion, which can be associated with vertigo. The oil's calming aroma, when inhaled through techniques like steam inhalation or diffusing, may reduce stress and anxiety, which can worsen vertigo symptoms.
However, it's crucial to use eucalyptus oil cautiously, especially near the face or eyes, and always dilute it to prevent skin irritation.
Eucalyptus oil does not treat the root causes of vertigo. Proper management of vertigo requires a medical evaluation to identify the specific cause and determine appropriate treatment. It's essential to consult a healthcare professional for a diagnosis and guidance on managing vertigo.
Scientific evidence linking eucalyptus oil directly to vertigo relief is limited, as essential oils are not a primary treatment for this condition. For complex medical issues like vertigo, rely on evidence-based medical treatments.
Chamomile oil
Chamomile oil is often considered as a natural remedy for vertigo symptoms, but scientific evidence supporting its use is limited. Here's why it may help:
Anti-Anxiety: Chamomile oil's calming properties, attributed to compounds like chamazulene and apigenin, could reduce anxiety and stress. Since stress can worsen vertigo, chamomile oil might help manage this aspect.
Anti-Inflammatory: Chamomile oil's anti-inflammatory properties are relevant if vertigo is linked to inner ear inflammation. Inflammation can disrupt ear balance, causing dizziness. Chamomile's anti-inflammatory effects might ease inner ear inflammation.
Nausea Relief: Some vertigo sufferers experience nausea and vomiting. Chamomile oil's potential anti-nausea properties may provide relief, indirectly improving the vertigo experience.
While chamomile oil offers potential benefits, its efficacy for vertigo lacks strong scientific backing. Rigorous studies are needed.
Consult a healthcare professional before using chamomile oil for vertigo, especially if you have underlying health conditions or take medications. They can advise on proper use and explore evidence-based vertigo management options. Chamomile oil use should be cautious, especially for those with Asteraceae family plant allergies like ragweed.
Rosemary Oil
Rosemary oil is believed to have potential benefits for vertigo, primarily due to its pleasant scent that promotes relaxation and reduces stress. Some suggest it may possess mild anti-nausea properties, which can help alleviate discomfort associated with vertigo. Additionally, it is thought to improve blood circulation, potentially easing dizziness.
However, scientific evidence specifically supporting rosemary oil for vertigo treatment is limited. Individual results may vary, so use it cautiously and consult a healthcare professional. Essential oils can cause skin irritation or allergies; dilution and patch tests are crucial. While rosemary oil may provide relaxation and potential nausea relief, it should not replace medical treatment for severe or persistent vertigo. Seek professional medical evaluation and treatment for comprehensive management.
The Science Behind Vertigo
Vertigo is closely tied to our vestibular system, which relies on fluid balance and tiny crystals called otoliths for equilibrium. Disruptions in this system can trigger vertigo, often caused by factors like tinnitus, head injuries, infections, or stress and anxiety.
Treatment for Vertigo
Managing vertigo involves a range of treatments, each customized to your specific needs:
Over-the-Counter (OTC) Medications: Some OTC drugs can relieve vertigo symptoms. Consult a healthcare professional before use to ensure safety and suitability.
Prescription Medications: Doctors prescribe medications to alleviate vertigo symptoms, especially if caused by underlying conditions. Take prescriptions as directed.
Physical Therapy (PT) and Exercise: Engaging in PT, yoga, Pilates, or tai chi can enhance balance and reduce vertigo frequency and severity. Collaborate with a qualified professional for an appropriate exercise plan.
After a vertigo episode, avoid activities that triggered it. For example, if specific exercise led to vertigo, refrain until symptoms resolve. Be patient; mild head injury-related vertigo may take up to five months to resolve.
Traditional Approaches
In Ayurvedic medicine, treatments for vertigo include:
Panchakarma: This cleansing treatment eliminates toxins, promoting balance and well-being.
Ayurvedic Herbs: Specific herbs manage vertigo symptoms naturally.
Yoga and Meditation: These practices calm nerves and reduce stress and anxiety, common vertigo contributors.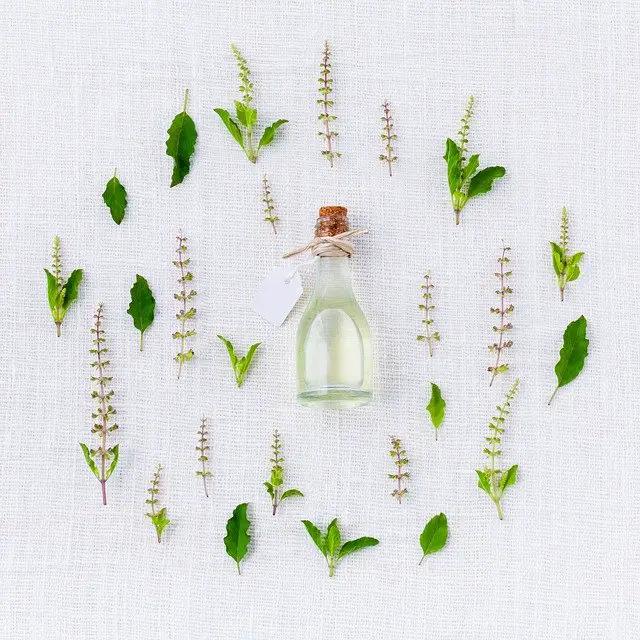 Prioritize stress and anxiety management when dealing with vertigo, as these emotions can worsen symptoms. Seek guidance from healthcare professionals and Ayurvedic practitioners for the most suitable treatment plan for your situation.
Other Tricks for Reducing Vertigo Symptoms
In addition to essential oils, consider these strategies to alleviate vertigo symptoms and enhance your well-being:
Diet: Maintain stable blood sugar levels by eating small, frequent meals. This helps prevent sharp drops in blood sugar that can worsen dizziness.
Head Elevation: Elevate your head using an extra pillow or another object while sleeping. This minimizes the impact of gravity on your inner ear, potentially reducing spinning sensations.
Relaxation Techniques: Incorporate daily relaxation techniques such as meditation, deep breathing, and progressive muscle relaxation. These practices reduce stress and anxiety, common vertigo triggers.
Essential Oil Safety: When using essential oils, exercise caution. Perform an initial patch test to check for allergies or skin sensitivities. Ensure proper dilution and adhere to safety guidelines for aromatherapy. Remember that essential oils complement medical treatment but aren't a sole solution for severe or persistent vertigo.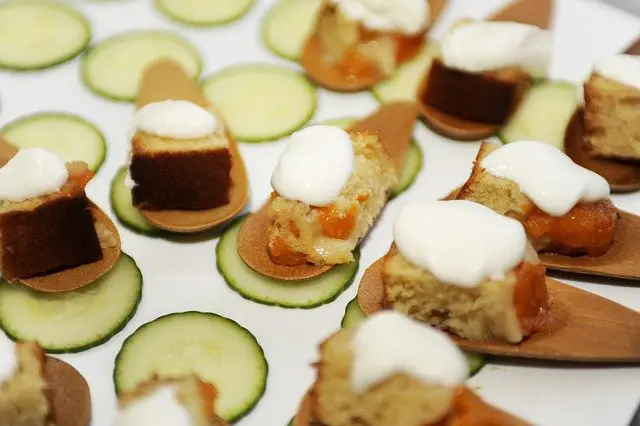 Combining these lifestyle adjustments with safe essential oil use can create a comprehensive strategy for managing vertigo and improving your quality of life. Consult a healthcare professional for personalized vertigo management, as causes and triggers can vary.
Can essential oils make you dizzy?
Essential oils, when used correctly, do not typically induce dizziness. Some, like peppermint oil, are employed to relieve nausea and motion sickness, which can be linked to dizziness. Inhaling peppermint oil's aroma by applying it to your wrist before bedtime may help alleviate discomfort that contributes to dizziness.
Essential oils are potent, and direct skin application can lead to irritation or allergies in sensitive individuals. Diluting them and performing a patch test before extensive use is crucial.
While essential oils may have benefits, they shouldn't replace medical treatment for conditions causing dizziness. If you have persistent or severe dizziness, consult a healthcare professional for a proper diagnosis and treatment.
How can you use essential oils for vertigo?
Using essential oils for vertigo can be a soothing and complementary approach:
Select the Right Essential Oils: Choose calming oils like lavender, chamomile, rosemary, and frankincense. These may reduce anxiety in vertigo sufferers.
Dilute the Essential Oils: Essential oils are concentrated; dilute a few drops in carrier oil (e.g., coconut or sweet almond oil) at a 2-5% ratio.
Topical Application: Gently apply diluted oil to temples, behind ears, or neck. This allows for skin absorption and inhalation.
Aromatherapy: Add chosen oil to a diffuser or hot water for stress reduction through aroma.
Steam Inhalation: Try steam inhalation by adding oil to hot water, covering your head, and inhaling for immediate relief from dizziness and nausea.
Personal Sensitivity: Test for adverse reactions before regular use due to varying sensitivities.
Consultation: Always consult a healthcare professional before using essential oils for vertigo, especially with underlying medical conditions or medications.
Incorporating these practices can offer a natural approach to managing vertigo symptoms. However, essential oils should not replace medical treatment for severe or persistent vertigo. Seek professional medical evaluation and treatment for comprehensive management.
Conclusion
Peppermint oil, basil oil, and lemon oil all offer a wide range of health benefits. These oils have been used for many years and are still being used today in many different ways. As long as you use them correctly, they are safe to use. You could apply the oils to your skin daily or mix them with other carrier oils. You can make many different types of blends, depending on what you need from these plants and how much you want to spend on the oils.