Looking for Essential Oils for Vertigo? Vertigo symptoms can be chronic or acute, all of which are related to a dysfunction of the vestibular system. There are many causes for vertigo, and the following includes some essential oils that may work for you:
Chamomile – Chamomile is a well-known remedy for stress, and it may also help with vertigo. It's best to avoid chamomile if you have high blood pressure, diabetes, or insomnia.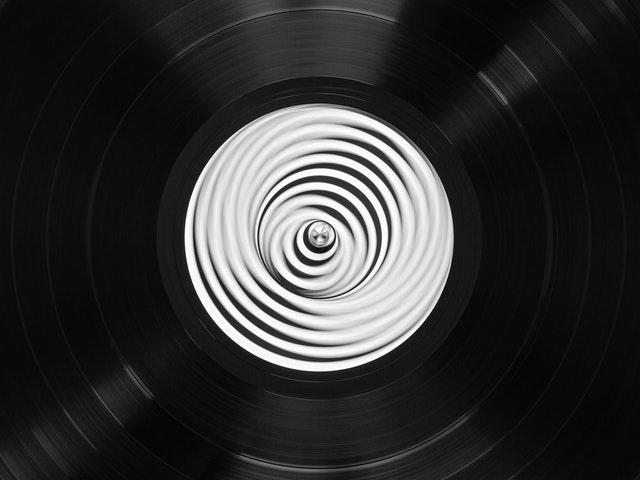 The Science Behind Vertigo
There is a system of fluid and tiny crystals (called otoliths) that keep our balance. If the vestibular system becomes dysfunctional, it can cause vertigo, which is the sense of being unstable or spinning. It's often triggered by tinnitus (ear ringing), a head injury, infection, or even stress and anxiety.
Treatment for Vertigo
There are many different types of treatment available for vertigo. These include:
• OTC meds
• Medications prescribed by your doctor
• Physical therapy (PT)
• Exercise (yoga, Pilates, or tai chi)
The main thing to avoid is to rush back to activities that may have caused your vertigo. For example, if you experienced vertigo after a particular type of exercise, avoid that exercise until you've resolved vertigo. A mild head injury-related vertigo can take as much as 5 months to resolve itself.
Traditional Treatments for Vertigo
Ayurvedic medicine offers the following types of treatment for vertigo:
• Panchakarma (cleansing treatment)
• Ayurvedic herbs
• Yoga
• Meditation
These treatments are known to calm the nerves, eliminate toxins from the body, and restore balance in the system. When treating vertigo, it's essential to avoid stress and anxiety. Managing these emotions will go a long way toward helping you resolve vertigo symptoms.
How Essential Oils Might Help
Essential oils deliver anti-inflammatory, antibiotic, and anti-viral properties that may be just what you need to help your vertigo symptoms. For example: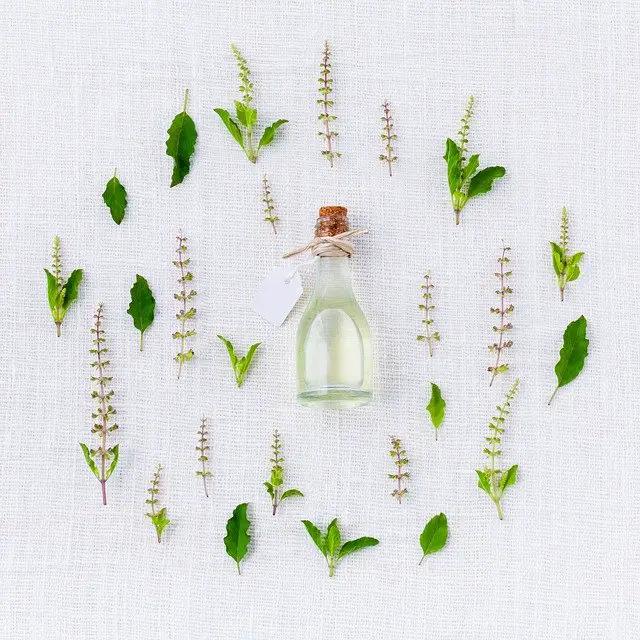 • Chamomile – May have positive effects on dizziness and vertigo. The evidence is inconclusive at this time, but the public widely uses chamomile for these types of symptoms.
• Eucalyptus – Has been studied for treating vertigo in children with excellent results.
• Peppermint – May help with nausea.
• Lavender – Has a calming effect on the nervous system.
• Rosemary – May help with vertigo. Avoid if you are pregnant or have epilepsy, high blood pressure, bleeding disorders, or diabetes. You should also avoid rosemary if you're being treated for preeclampsia (pregnancy-induced high blood pressure). People with allergies to this herb should avoid it as well.
Some Essential Oils That Can Help
Essential oil Brand name Chamomile Blue Chamomile German Chamomile Roman Chamomile Essence of Valerian Valerian Eucalyptus Essential Oil Eucalyptus Globulus Ginger Ginger CO2 Extract Jasmine Jasmine Absolute Lavender Lavender CO2 Matricaria (German) Chamomile Melaleuca (tea tree) Essential Oil Melaleuca Alternifolia
Other Tricks for Reducing Vertigo Symptoms: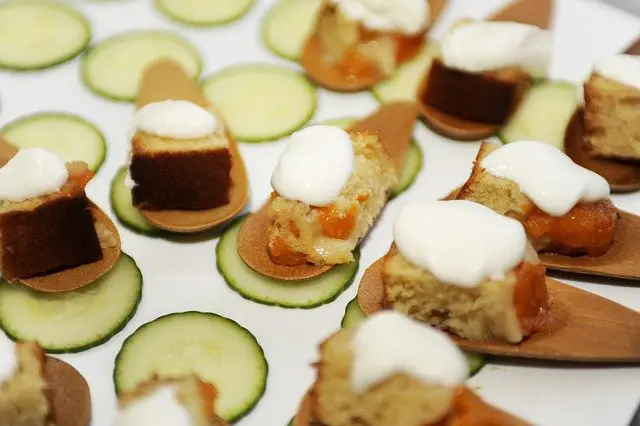 • Eat small, frequent meals throughout the day to help reduce.
• Keep your head elevated (you can use a pillow or another object) so that your inner ear is less likely to be bothered by gravity.
• Practice meditation (or other relaxation techniques that are known to have calming effects).
• If you're using essential oils, use them externally after an initial patch test.
The Bottom Line on Essential Oils for Vertigo
The evidence is conflicted at this time, but essential oils can be used as part of a personal plan for vertigo treatment. If you're experiencing vertigo, try to avoid stress and anxiety.
Brand Name: Purity Standard: Directions: Pour 2-4 drops directly on a cotton ball or directly on the patient's affected ear with vertigo and hold in affected ear for 15-20 minutes, then release. You should dilute purity Essential Oils before applying them for external use.
Peace and calming blend
The same essential oils in this blend are used for stress relief, improving sleep, and calming the nerves.
Essential Oils of Peace and Calming Blend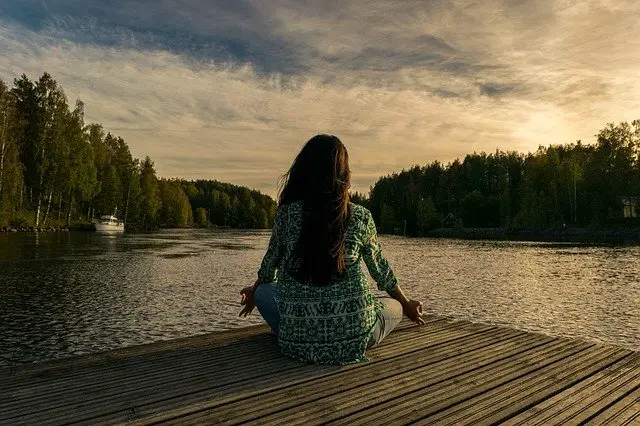 4 oz bottle
Soothe the mind (2) Lavender (3) Bergamot (4) Ylang Ylang (5) Frankincense (7) Juniper Berry (6) Lemon Myrtle Melaleuca Leaf (8) Cinnamon Bark Clove Leaf Sandalwood Seed Tangerine Peel. Ylang-ylang oil is not vegan.
Peppermint oil
Peppermint oil is extracted from the peppermint plant and offers many health benefits.
Peppermint oil is a great decongestant, digestant, and stimulant. You can also use it to kill bacteria and fungus. Several studies have found that peppermint may reduce anxiety and the feeling of nausea.
Peppermint essential oil also may boost memory in some people. Studies suggest that adding peppermint oil to a solution increases alertness in mice and increases their memory retention skills.
Basil oil
One of the many benefits of basil oil is that it may help balance hormone levels. Like most herbs, basil has antioxidant and anti-inflammatory properties that may help treat problems like anxiety and depression.
Basil is also used to treat bad breath, digestive issues, headaches, infections, liver problems, and skin conditions like acne or psoriasis.
Other studies suggest that basil oil can help reduce high blood pressure caused by stress.
Ginger oil
The ginger essential oil has anti-anxiety properties. It is also a great immune system booster and helps improve digestion as well.
You can take ginger internally to treat nausea, vomiting, diarrhea, menstrual problems, and morning sickness. This oil has been used to help fight viruses, bacteria, infections, and fungi.
Lemon oil
The lemon essential oil can help reduce nausea, gas, and bloating. It is effective at killing bacteria and fungi, including yeast and fungi responsible for athlete's foot.
It may also help fight viruses like herpes, hepatitis A or E, herpes simplex, or herpes zoster. You may also use lemon essential oil internally to treat toothache, sore throat, and mouth sores.
Acupressure points for vertigo
Where is your central nervous system located? The central nervous system is composed of the brain and spinal cord.
You may stimulate the central nervous system by applying pressure on key points around the earlobe. When you apply pressure to these points, it activates a reflex in your cerebellum and increases blood circulation to your brain. This helps eliminate any excess fluid build-up in the inner ear.
Can essential oils make you dizzy?
While some essential oils may decrease blood pressure, they don't cause dizziness. One common suggestion is to rub a drop of peppermint oil on your wrist before you go to bed.
How can you use essential oils for vertigo?
You can use essential oils specifically made for vertigo-like lavender, chamomile, rosemary, and frankincense. These oils are diluted in carrier oils or alcohol and applied topically.
Conclusion
Peppermint oil, basil oil, and lemon oil all offer a wide range of health benefits. These oils have been used for many years and are still being used today in many different ways. As long as you use them correctly, they are safe to use.
You could apply the oils to your skin daily or mix them with other carrier oils. You can make many different types of blends, depending on what you need from these plants and how much you want to spend on the oils.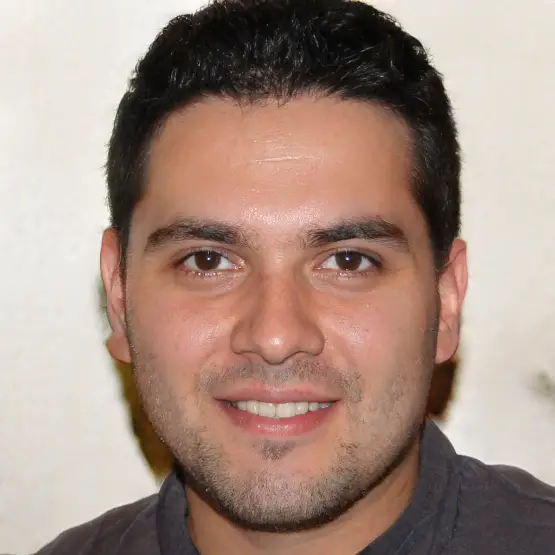 Nature remains the greatest healer. I aim to be a student for my lifetime. All of my content is researched to share this passion.