Are you looking for an essential oil weed killer? Regardless of how we look at it, weeds are still plants that have undesirable qualities, so much that whatever good they have, is swiftly outweighed by the bad. As long as you have a plant growing where it is not wanted, it can be classified as a weed. 
There are different ways to get rid of them. The method that you choose is determined by how much you want to get rid of and the impact that you want it to have. Some common market pesticides end up compromising the quality of the plants you want to keep and subsequently on your health. 
This is why the interest in the use of essential oils to kill weeds has grown so much. They are a natural option to deal with weeds. Organic weed control means that you are friendly to all forms of life. Let's take a look at our top three essential oils and how they can help you.
In a Hurry?
When looking for an essential oil to help kill weeds, you need to make sure that the oil has the properties and ingredients you need. Read the label carefully and make sure that the oil is a pure extract. 
The way it will be packaged will also tell you about its authenticity and how much it has been kept intact. Direct sunlight and heat, as well as plastic bottles, can contaminate essential oils. Also, check on the scent it gives off and the potency. These are other indicators of its purity.
Clove
This plant is native to the Philippines. It is a great oil to use in plants' vicinity, as it has deficient toxins levels. This means that it is friendly to the plants and the environment. It easily breaks down and is safe for organic farming. 
It has fungicidal, herbicidal, and insecticidal properties. The active ingredient in clove essential oil is eugenol, and it will help eliminate unwanted parasites in your garden.
How to use it
To use clove oil as a weed spray, you will need the clove oil, water, and a spray bottle. Pour about 10 drops of the clove essential oil into the bottle, then top it up with water and spray.
Another recipe for an effective weed spray is mixing 20 drops of clove oil with 20 ounces of vinegar in a spray bottle.
Cons
It can kill some of your surrounding plants, so be careful about how you spray the mixture, especially if it is in a garden.
Peppermint Oil
Peppermint oil is extracted from the peppermint plant, and it is native to several different countries; and as such, different cultures have come up with different uses for this oil with the strong flavor that it has.
It is also very effective in killing weeds. It contains copper, iron, calcium, omega 3 fatty acids, and magnesium, amongst other ingredients.
How to use it
You can mix 15 to 20 drops of peppermint oil with water in a spray bottle to make your own mix. Close it tight and spray the weeds. 
Cons
It's a powerful oil, and inhaling excessive amounts of menthol can be dangerous. You will need to be careful when handling it. 
Orange Oil
It is one of the most active ingredients in most herbicides that you will find on the shelf. The orange essential oil will dry the weeds out. This essential oil is extracted from the rind of the sweet orange by cold pressing.
It is very effective in weeding out the plants that you will spray it on. It also works very well on weeds that sprout up on pavements and concrete.
How to use it
One of the effective recipes for getting rid of weeds is to mix 1 gallon of 10 percent to 20 percent acetic acid vinegar, 1 ounce of orange oil, and 1 teaspoon of liquid dish soap inside a tank sprayer. 
The dishwashing liquid will help the mixture stick to the plants longer, whilst the orange essential oil will get straight to work. It will break down the weed. You can repeat this process once every two weeks or so, as long as you still see the weeds.
Cons
It can affect the surrounding plants.
Buyer's Guide
When looking for essential oils to kill weeds, you must look for oils with properties that will kill weeds and be gentle on the other plants around the weeds. Remember that weeds will be growing in between other plants, which means you do not want to use a weed killer to be harmful to your plants. 
This is why you must know the ingredients in the oil. Make sure that they are plant-friendly. This means that you do not want to have chemicals in the mix.
Final Thoughts
While many manufacturers chemicals in their recipes to kill weeds, it is up to you, as the consumer, to be mindful of what you are using on your plants. More people are making a conscious decision not to have chemicals around their living space. 
Remember that the chemicals that you spray on plants that you will eat will be inadvertently ingested. This is not always safe if you will be spraying the mixture on the lawn.
You also want to make sure that it is safe for anyone who comes in contact with it. You can safely and effectively get rid of the weeds using essential oils such as the ones that we have listed here. 
The great thing about using essential oil as a weed killer is that it is safe in the environment and easy on your pocket. These recipes mostly involve using ingredients around the house, like water and vinegar and dishwashing soap.  We hope that our top picks help you find the right fit for all your weed-killing endeavors. Happy shopping!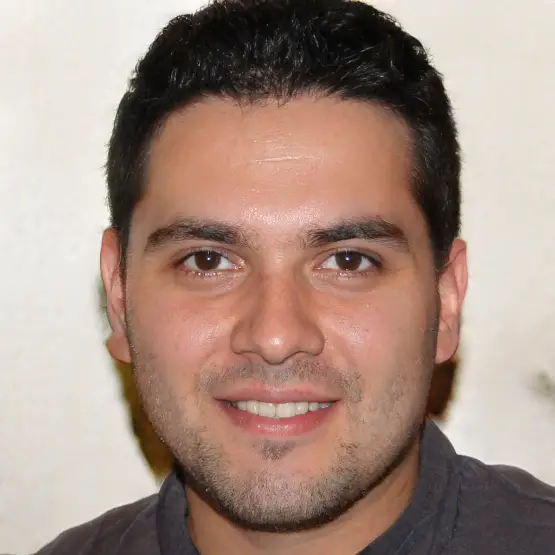 Nature remains the greatest healer. I aim to be a student for my lifetime. All of my content is researched to share this passion.