What is Peppermint Good for? I am glad you asked. Welcome to our guide on the remarkable benefits of peppermint! This herb, cherished for centuries across cultures, boasts exceptional medicinal properties. Peppermint offers various potential health advantages, from soothing digestion to invigorating the mind.
In this blog post, we will explore the world of peppermint, uncovering its diverse applications and the science behind its effectiveness. Whether you appreciate herbal remedies or are simply curious about nature's powers, this guide provides information on how peppermint can enhance your well-being.
Join us on this aromatic journey as we unveil the secrets of peppermint's therapeutic properties and reveal how it can positively impact your life. Ready to explore the wonders of peppermint and unlock its hidden potential? Let's dive in!
Peppermint for Digestive Health
Many digestive disorders today are treated with over-the-counter antacids and prescriptions. Some prescription medications can carry serious risks to the liver and other organs, so peppermint may be a better option for treating indigestion and other digestive problems.
Peppermint helps relieve symptoms of irritable bowel syndrome, colic, constipation, nausea after surgery, and morning sickness. Peppermint can help relieve diarrhoea and abdominal pain. It is also helpful in preventing hiccups.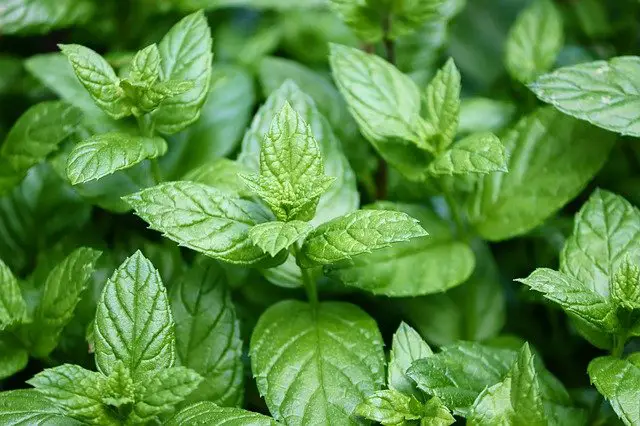 Peppermint oil is the best way to take peppermint internally, as other carriers, such as water, can weaken its effectiveness. If you are taking one of these oils, you will want to ensure that the peppermint oil used in the product comes from the Mentha piperita plant, which has ´menthol´ as its main ingredient. Do not buy peppermint oil with more than 20% menthol, as that can be toxic, and you may end up dying from it.  The best way to use peppermint oil is by drinking it in tea or infusing it into your food.
Peppermint oil is one of the best things you can take to relieve indigestion, nausea, and other symptoms of an upset stomach. It is also effective for relieving hiccups. It can be used by itself or as a carrier for other compounds. For instance, if you take it to treat your hiccups, you may want to make a mixture of peppermint oil and sodium bicarbonate, commonly known as baking soda. Take one teaspoon of this mixture with a glass of water and wait for at least five minutes until the hiccups disappear.
Peppermint is also beneficial if you have an inflamed oesophagus. A good way to use this oil is by mixing it with a carrier oil, such as coconut or almond oil. Apply some mixtures on the chest and the area around your swollen oesophagus. Do this thrice daily.
Peppermint for Mental Health
Do you feel stressed out often? Peppermint can help you calm down and relax, both important aspects of mental health maintenance. Do you suffer from anxiety? Peppermint, taken in a natural form such as oil, tea, or capsules, can help to relieve anxiety and stress.
Peppermint tea or the juice of peppermint can be used to relieve headaches and migraines. It can also be combined with other essential oils to use for aromatherapy.
Research has shown that consuming peppermint oil can help ease symptoms of depression. A recent study by Dr G. Curtis Tinker and Dr Carrie Bearden of the University of Texas medical school published in the Journal of Alternative and Complimentary Medicine showed that peppermint oil could be used as a safe, natural antidepressant drug. While there was not enough evidence to say whether peppermint could be an effective alternative to prescription medication, the study did show that it can reduce stress and improve mental health for some who suffer from deep depression.
Peppermint for Skin Care
Peppermint oil can help to relieve skin irritations, including dermatitis and eczema. It also helps to reduce rashes and acne. You can use it as an all-natural remedy by applying peppermint oil on your skin, taking a bath, or soaking in peppermint-infused Epsom salts (known for their therapeutic benefits). The healing properties of peppermint oil make it a good choice to use as a skin cleanser.
You can use peppermint oil to help soothe rashes and minimize blemishes. You can also mix it with other oils, such as lavender and tea tree oils, for an effective treatment. Peppermint oil can also be used as a natural deodorant. Massage a small amount of peppermint oil on your underarm areas before bed and in the morning. It will help mask any unwanted odours you might feel at that time and help keep your body smelling fresh all day long.
Peppermint for Muscle Aches and Pain
If you are looking for a natural solution for muscle pain, you should use peppermint oil. This essential oil has strong analgesic properties and acts as an effective antispasmodic. Peppermint oil can be applied topically to relieve muscle pain and spasms while fighting inflammation and infection in the affected areas.
Peppermint oil offers several benefits to your overall well-being. It is not limited to digestive issues and can be safely incorporated into your routine. You can take a natural and chemical-free approach to maintaining a healthy lifestyle by choosing peppermint oil.
Where to Buy Peppermint Oil
You can buy peppermint oil online or at natural remedies and supplement stores. Peppermint oil is a natural way to help with many different things, such as ridding your body of stomach digestive issues, detoxifying your system, helping with mental health issues, and even relieving pain. They are highly recommended for people who want to live a healthier lifestyle.
Peppermint in tea
Gather the leaves, wash them and place them in a glass jar. Fill the jar with water.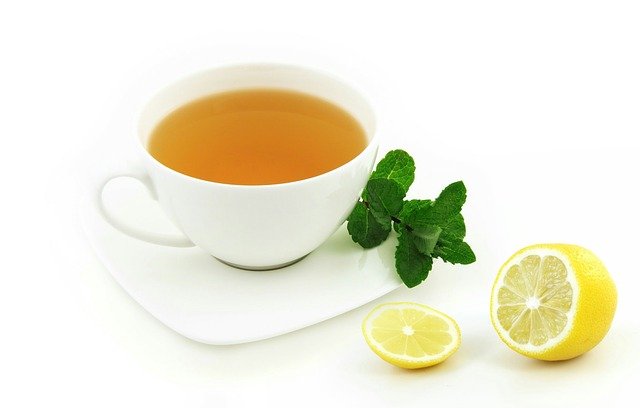 Cover the mouth of the jar with a cheesecloth. Secure it by tying it in a knot around the top of the jar. Cover the cheesecloth with another piece and set it inside the jar to help filter out any insects swimming in your water, especially if you live on an island or if your city conducts multiple butterfly ceremonies (it's a tradition).
Peppermint in cold water
To make a refreshing peppermint drink, first crush two spoonfuls of peppermint leaves to extract the oil. Then add a few drops of the oil to a glass of cold water. If you like, you can improve the taste by adding an equal amount of honey for sweetness.
Enjoy the invigorating and soothing taste of peppermint water to keep yourself hydrated.
Peppermint in hot water
First, add five spoonfuls of crushed peppermint leaves to a pot of boiling water to prepare a soothing peppermint tea. Let the mixture boil for about five minutes and remove it from the heat source. Let the infusion cool, and strain the mixture to remove the peppermint leaves. You can then enjoy the infused hot water as a soothing and aromatic drink.
Peppermint in desserts
When adding a delightful touch of peppermint to your chocolate desserts, you can easily do so by following these steps. Begin by taking a teaspoon of melted chocolate and adding two or three drops of peppermint oil. Use a spoon to thoroughly stir the mixture, ensuring the peppermint oil is evenly incorporated.
By infusing your chocolate desserts with a hint of peppermint, you can elevate their flavour and create a delightful treat.
Peppermint in soda
Add two or three drops of peppermint oil to add a refreshing touch to your lemonade. This will give your drink a cool and invigorating taste. You can experiment with different flavours to create unique and delicious combinations. It is advisable to start with one drop of peppermint oil and adjust the amount according to your preference, as even a single drop can provide a distinctive peppermint flavour.
Enjoy the invigorating experience of a lemonade infused with peppermint oil, which will add a touch of uniqueness to your favourite beverages.
Peppermint for headaches
You can relieve headaches by adding a few drops of peppermint oil to a cup of hot water and drinking it. Peppermint oil can be combined with other essential oils to enhance its headache-relieving properties, relieving headaches and migraines.
By incorporating peppermint oil into your routine, you can discover a natural approach to headache treatment and relief.
Peppermint for gingivitis or toothache
To get the benefits of peppermint oil for gingivitis or toothache, you can incorporate it into your oral care routine. Put two or three drops of peppermint oil on each toothbrush and experience its refreshing aroma. Not only will this improve your brushing experience, but you can also consider using peppermint oil-infused toothbrushes as gifts for friends and family members undergoing dental work.
Incorporating peppermint oil into your oral hygiene routine allows you to enjoy the invigorating scent and possibly find relief from gingivitis or toothaches.
Peppermint for muscle pains
For muscle pain, the use of peppermint oil is a helpful remedy. First, put a few drops of peppermint oil in hot water. Then take a warm cloth and gently rub the affected area with the oily water.
Peppermint for nausea or morning sickness
You can effectively use peppermint oil to relieve nausea or morning sickness symptoms. Simply add a few drops of peppermint oil to a bowl of warm water and inhale the soothing aroma. This can help provide relief and a sense of calm. In addition, peppermint oil can be combined with other essential oils to treat various medical conditions, including digestive disorders.
By incorporating peppermint oil into your routine, you can deal with nausea or morning sickness in a natural and aromatic way.
What is the Difference Between Peppermint and Other Herbs?
Peppermint differs from other herbs by its unique properties and historical use. Peppermint originated in Europe and has a long history dating back to ancient times. The Greeks were among the first to use peppermint, with the famous physician Dioscorides noting its antispasmodic properties when applied to the stomach. The Romans were also familiar with the herb and used it as early as the 4th century.
The particular background and widespread use of peppermint distinguish it from other herbs and makes it a remarkable and valued botanical plant in its own right.
Benefits of peppermint leaves
Peppermint leaves offer several health benefits and are highly valued for medicinal purposes. Known for its expectorant properties, peppermint supports respiratory health and can help relieve symptoms of cough and congestion. It also has anti-inflammatory properties that can help reduce inflammation in the body.
In addition, peppermint leaves are useful for gastrointestinal problems such as dyspepsia, colitis, and ulcers. They can help relieve indigestion and eliminate discomfort such as bloating and constipation. Peppermint leaves are often used to prepare teas and other herbal remedies.
In addition to its effect on the digestive system, peppermint is known to relieve cramps, headaches, nausea and tension, making it a versatile herb for treating various ailments.
How does Peppermint work to help the body?
Peppermint has a positive effect on the body in several ways. One of the most important aspects of peppermint is its ability to soothe the muscles. The ingredients contained in peppermint have a calming effect on muscle tissue. For this reason, peppermint oil or creams are often used by individuals seeking relief. Peppermint essential oil relaxes, helps reduce muscle spasms and relieves pain associated with muscle strains or conditions such as arthritis.
By taking advantage of the properties of peppermint, one can experience the soothing and pain-relieving effects it provides to support overall wellness.
Can I leave peppermint oil in my hair?
It is not recommended to leave peppermint oil in the hair for long. Peppermint oil has a strong aroma that can be problematic if left in the hair for long periods. In addition, the oil can damage or discolour the hair strands. Applying peppermint oil to the hair once and then washing out the residue with water is advisable. When using peppermint oil for stomach problems, it is always advisable to consult a doctor for advice and proper use.
How to dilute peppermint oil for hair
To dilute peppermint oil for use in hair, you can mix it with carrier oil or baby oil. This will ensure the peppermint oil is properly diluted and reduce the risk of possible negative effects on the scalp or hair.
Although peppermint oil can be used in producing weed killers and pesticides due to its insecticidal properties, it is important to know that the essential oils contained in peppermint are toxic to insects. However, they are very useful for humans and are often used as ingredients in various products such as lotions, shampoos and perfumes.
If you dilute peppermint oil before use, you can safely reap its potential benefits for your hair while minimizing potential risks.
Does peppermint oil dry out hair
Peppermint oil itself does not naturally dry out the hair. However, it is important to properly dilute peppermint oil before applying it to the hair to avoid possible harmful effects. Diluting peppermint oil in a carrier oil or other suitable medium helps ensure the oil is balanced and safe for use on the hair and scalp.
The number of drops of peppermint oil you add to your hair at one time may vary depending on personal preference and the particular recipe or application. Generally, starting with a small amount, such as a few drops, is recommended, and then adjusting it according to individual tolerance and desired effect. Following the recommended guidelines and seeking individual advice from hair care experts is always advisable.
Although peppermint oil can be used to manufacture weed killers and pesticides due to its insecticidal properties, it is important to know that it is not toxic to humans. Peppermint oil has numerous benefits for the human body, so it is often used in various lotions, shampoos and perfumes. Due to its non-toxicity, it is safe for humans, while its powerful properties are effective in controlling insects and pests such as caterpillars and fleas.
How to apply peppermint oil to the scalp
There are several methods for applying peppermint oil to the scalp. One way is to mix peppermint oil into your regular shampoo or conditioner. Mix a few drops of peppermint oil with your shampoo or conditioner and use as usual.
Another option is to apply peppermint oil directly to the scalp. To do this, you can either spray the diluted oil onto your scalp or gently massage the oil into your scalp with your fingertips. Remember to dilute the peppermint oil with a carrier or suitable agent before applying it to the scalp to avoid possible skin irritation.
Both methods can help unleash the potential benefits of peppermint oil on the scalp and create a refreshing and invigorating experience.
Does peppermint oil have a smell?
Yes, peppermint oil has a distinct smell commonly described as minty and refreshing. The length of time peppermint oil stays in your hair can vary. Generally, the scent of peppermint oil lasts in your hair for about a week before you wash it again.
Peppermint can be used in various forms for its soothing properties and medicinal qualities. It can be applied to the body through ointments, tinctures and oils. A popular use of peppermint is in aromatherapy, where it is used for its aromatic properties. It can be applied to the body to create a soothing and invigorating experience.
However, care should be taken when using peppermint oil. Peppermint is considered a potent herb and should be used with caution. It is recommended that peppermint oil not be taken without a doctor's permission, especially in amounts greater than 0.5%.
How to make peppermint tea with fresh leaves
To make peppermint tea with fresh leaves, follow these steps:
Gather a handful of fresh peppermint leaves.
Rinse the leaves gently under cool water to remove any dirt or impurities.
Bring water to a boil in a pot or kettle.
Place the peppermint leaves in a tea infuser or directly into a teapot.
Pour the boiling water over the leaves.
Let the leaves steep in hot water for about 5-10 minutes to allow the flavours to infuse.
Remove the tea infuser or strain the leaves from the teapot.
Serve the peppermint tea hot and enjoy its soothing and refreshing taste.
Peppermint, a herb of the mint family, is native to Europe and the Mediterranean. It has a long history dating back to ancient Greece, where it was believed to have life-prolonging and mood-enhancing properties. Peppermint is often used as a flavouring in candies and chewing gum.
Conclusion
Peppermint oil offers therapeutic advantages for general wellness. It helps with digestive problems, improves mental health, nourishes the skin, and relieves muscle pain. It can be taken internally, applied topically, or inhaled through aromatherapy. Peppermint oil relieves indigestion, nausea and reduces stress. It soothes skin irritations, relieves muscle pain and promotes oral hygiene.
Make sure that peppermint oil comes from the Mentha piperita plant and contains menthol as its main ingredient. Dilute it properly to avoid side effects. Incorporate it into your daily life through teas, water infusions, desserts and beverages. Avoid prolonged use in the hair and dilute it properly. Consult a professional for specific hair care needs.
Peppermint oil is versatile and valuable for health and well-being. Take advantage of its transformative effects for a healthier and happier self.