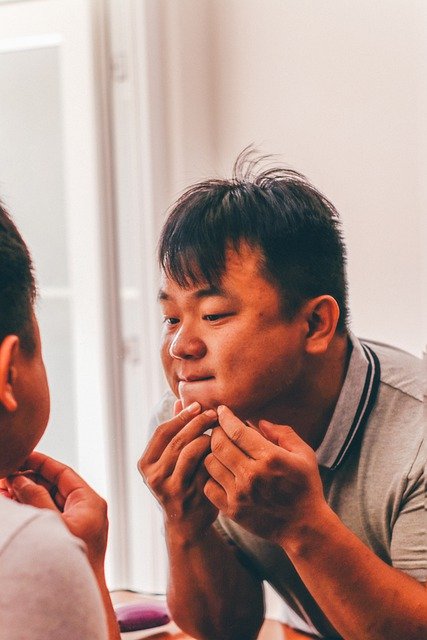 Are you looking for the best essential oil for whiteheads? There are so many acne remedies and the different types that it shows up to be overwhelming. There has been a lot of talk about whether or not essential oils are good for acne. 
There is a lot of research around this subject, and knowing what will work is key in getting rid of whiteheads. 
Whiteheads are a type of acne that forms when dead skin cells and bacteria pile up in the pores. Whiteheads can be caused by hormonal changes in the body, puberty, menstruation, and pregnancy amongst others. 
Some medications and contraceptives can also be the cause of acne. Knowing what has caused your whiteheads can help you get rid of them.  In this article, we take a look at the essential oils that can help you get rid of whiteheads.
In a Hurry?
Do you need a quick guide to buying the best essential oils for whiteheads? There are a few factors that you will need to keep in mind. Check om the potency of the oil and how pure it is. Some products have been diluted beforehand.
You ill need to make sure that none of those ingredients hurt your skin, and may even cause skin irritation. Also, check on the extraction process. The way that the oil is packaged also has a lot to do with the overall quality of the oil. Check the label and see what the manufacturer says about how it was bottled and what else is in it.
Tea Tree Oil
This essential oil is extracted from the tea tree. The tree should not be confused with the tea plant. The oil from the tree is widely used for a wide range of skin problems, acne included. Tea tree oil comes from the leaves of the Melaleuca Alternifolia.
This is a small tree that is native to Australia. It helps kill harmful bacteria. If that is what is causing your whiteheads, then this essential oil is a home run. Tea tree oil also helps to reduce the severity of skin irritations. Whiteheads are not a mammoth task for this widely-used oil.
How to use it
If you do not like to use the oil in its pure form, then you can also find it in topical creams. Since whiteheads appear on the skin, tea tree oil is best applied topically to the skin.
Always remember before you apply any oils to the skin, that you need to do a patch test first to make sure that you are not allergic to it first. Do this 24 hours before you apply on more visible parts of your body.
Cons
Generally, tea tree oil is safe when used on the skin. This does not mean that you should not take the necessary measures to ensure there aren't any adverse reactions. Tea tree oil should not be ingested as it can be harmful in this regard.
Bergamot Oil
This is essential oil comes from the rind of the citrus fruit, from bergamot orange trees. Research has it that the tree is indigenous to Southeast Asia. It has a citrus smell that you may find pleasant if you like citrus scents.
How to use it
Of important note, is the fact that pure undiluted essential oil should never be used directly on the skin. Always make sure to dilute it with a carrier oil of your choices such as coconut oil, or jojoba oil.
You can also mix it with water vapour as part of an aromatherapy session. This way you get an all-round submersion in the benefits of the oil.
For a more effective application, apply the essential oil (mixed with the carrier oil) onto the affected area. It is best to apply it when you are about to go to bed so that you can leave it on overnight.
This will help you avoid exposing your skin to sunlight when you have the oil on. Do not use oil during the day. if you would like to make a face wash, you can mix a few drops of the oil with your water or face cleanser.
Cons
You could experience skin reactions with Bergamot essential oil, and these include hives, blister, or a burning sensation. Bergamot oil contains bergapten, which is a harmful ingredient that may cause skin irritation. Make sure that you always do a skin patch test 24 hours before using it.
Oregano Essential Oil
This essential oil is extracted from the oregano plant. It is considered one of the super oils because of its antiviral, antibacterial, anti-fungal, and healing properties. It has compounds that are also an antioxidant and anti-inflammatory.
Whiteheads develop when bacteria build up in your pores. Essential oil such as oregano that has anti-bacterial properties will work wonders. The high amount of carvacrol in oregano essential oil helps to fight off bacteria.
How to use it
The best way to use it to get rid of whiteheads is to apply topically. Mix it with a good carrier oil first before you apply to the spot that has the whitehead.
Cons
Oregano essential oils have a high amount of carvacrol. This helps to fight bacteria and subsequently whiteheads.
Lavender Essential Oil
It is taken from the lavender plant with a sweet floral scent from the Mediterranean. It is a member of the mint family and known for its relaxing effects. But did you know that lavender can also help you get rid of whiteheads?
This is because of its antimicrobial properties, that deal with impurities. It also has anti-inflammatory and antioxidant properties that help heal blemishes and skin irritation.
How to use it
You can mix lavender with your carrier oil of choice, and then apply it to the affected area.
Cons
Some people experience nausea when they use vomiting. If this happens, discontinue immediately.
Buyer's Guide
Whiteheads are essentially bacteria clogged in your pores. When looking for an effective essential oil to deal with whiteheads, look for one that has anti-inflammatory, anti-bacterial properties, as the chief properties.
Final Thoughts
When I choose an essential oil to use, I want to make sure that I get value for my money, including its scent. All in all, there are many great essential oils that you can use.
We have reviewed some of our top picks and we hope that this will help you find your fit. Always remember to use essential oils, in conjunction with medical advice from your doctor. Happy shopping!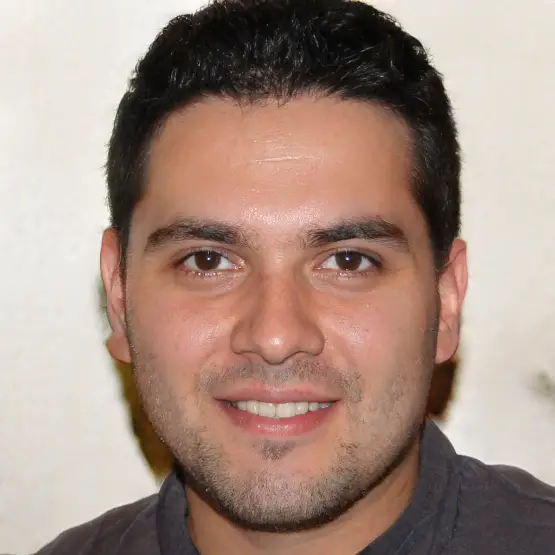 Nature remains the greatest healer. I aim to be a student for my lifetime. All of my content is researched to share this passion.