Acanthosis Nigricans Treatment Home Remedies have become increasingly popular in recent years. This is mainly because more and more people want to use fewer chemicals to treat benign conditions. We will examine some of these remedies and explain how to use them.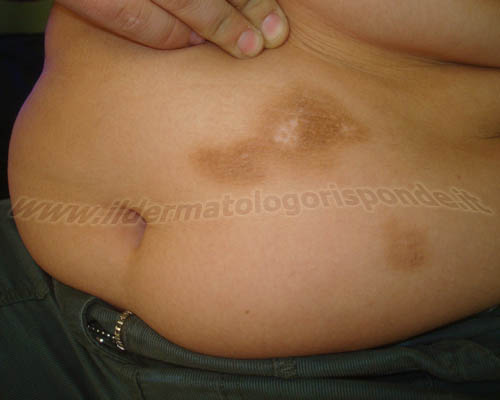 What is Acanthosis Nigricans?
Acanthosis Nigricans is a skin pigmentation disorder. The disease causes dark patches on the victim's skin. These dark patches usually appear on skin folds on the joints or behind the neck. These patches have a thick and velvety texture. They can also itch and produce a foul smell. 
The following are the body areas to look out for Acanthosis Nigricans:
Lips
Groin
Neck
Knees
Armpits
Soles and palms
Who is at the Risk of Contracting Acanthosis Nigricans?
Acanthosis nigricans, in most cases, is a predictor of serious diseases such as diabetes and cancer. However, the condition heals with the healing of the underlying disease.
Nigricans affects people of all ages and sex. However, the following groups of people are more susceptible to the disease:
Obese people
Overweight people are at higher risk of developing acanthosis nigricans related illnesses. Persons with average weight can also contract the disease.
Racial Risk Factors:
Research conducted by the American Dermatology Academy revealed that people of African descent, Native American and Hispanic origin are at a higher risk of contracting Acanthosis nigricans
What Causes Acanthosis Nigricans?
Scientists have discovered several causes of acanthosis nigricans:
Obesity
Obesity increases the thickness of the skin forming skin flaps. The skin flap encourages thickening and discolouration of the covered parts. Nicrigans caused by obesity are not a sign of severe infection. It disappears after weight loss.
Medication
Some medicine, such as birth control pills, cause hormonal changes. These changes can trigger the development of acanthosis nigricans. 
Other medication that alters the function of the endocrine system increases the risk of developing acanthosis nigricans. These include growth hormones, thyroid medication, and bodybuilding supplements.
Blood Insulin Concentration
Insulin converts blood glucose into fats and glycogen (storage forms of body sugars). Abnormal glucose processing by the body leaves a high concentration of sugar and insulin in the blood. Excess insulin causes a rapid reproduction of dermal cells leading to acanthosis nigricans.
This condition is a good sign of diabetes type 2, characterized by high blood insulin concentration and high blood sugar level.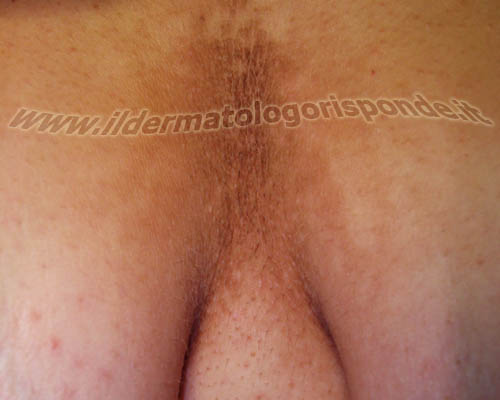 Other causes can be
Stomach ulcers
Adrenal system disorders
Pituitary gland disorder
Other hormonal diseases
How is Acanthosis Nigricans Diagnosed?
Nicrigans can be detected by looking at the infected area. However, a doctor's consultation is necessary to determine the root cause. Skin biopsies and blood tests have to be done to rule out other causes.
Ongoing Care and Prevention
 The repeated secondary infection causes acanthosis nigricans. The goal is to prevent the causative disease. Having a low sugar diet reduces obesity and chances of contracting nigricans. Daily exercises and fitness also help.
Consult a physician after detection of early symptoms. For weight lifters and bodybuilders, a change in your supplements will go a long way in treating nigricans.
Risk Factors of Home Remedies
The general worry about home remedies is that they can easily be abused. You may use more than you should be using. In other cases, you may use the wrong substances for the wrong condition. It is important to use most home remedies with caution. If in doubt, speak to your doctor.
Best Home Remedies for Acanthosis Nigricans
Diet Changes
Diet plays a significant role in obesity. Changing your diet to low sugar carbohydrates reduces the risk of obesity.
Diet supplements for athletes and bodybuilders can also cause nigricans. Check the contents of your supplements and how they affect the endocrine system.
Get More Exercise
Body exercises reduce body weight. If obesity is the cause of your nigricans condition, then, it is advisable to shed some of your weight.
Cosmetic Home Remedies to Lighten the Skin
Home remedies for nigricans are mainly cosmetic treatments. Using OTC creams comes with its risks. As earlier stated, this condition can be a sign of cancer or diabetes. Using home remedies only increases the chances of the causative disease festering.
Let's have a look at some of the home remedies for acanthosis nigricans
Coconut Oil with Camphor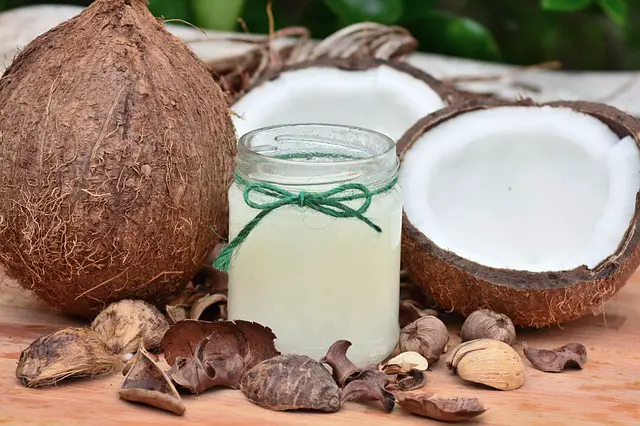 Camphor has been used for centuries as a muscle rub. It is a poisonous substance and hence needs to be infused into a harmless ointment such as coconut oil. The two elements smoothen the darkened area affected by nigricans. 
Camphor's skin treating components and coconut's smoothing effects can be used to treat muscle pain. Camphor is an active ingredient in many other types of ointments. It is harvested from Lavender, Coriander or Hyssop plants.
Tea Tree Essential Oil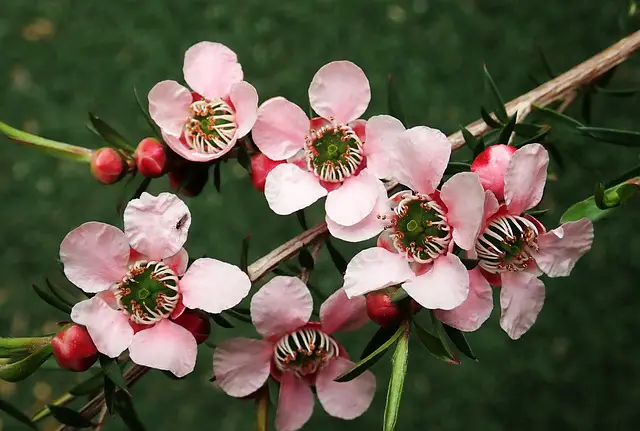 Skin infections, including nigricans, are a nightmare to the contemporary world. Treating each of them is an even worse nightmare. 
Tea tree essential oil is one of the hundreds of ointments available today. As most people shun inorganic medicine and opt for herbal medication, tea tree oil, TTO, is one of the popular choices.
According to research, tea tree oil is as effective as benzoyl peroxide in skin condition treatment. It has anti-inflammatory and antifungal properties making it a suitable treatment for acanthosis nigricans.
Lemon Juice
Lemon is laden with alpha hydroxyl acids (AHA) and vital vitamin C, which have skin healing properties. 
Lemon juice can treat acanthosis nigricans just as it treats acne. After treatment of the causative disease, lemon juice removes dead skin and scars. Lemon acid increases your surface's tone and elasticity. It has natural bleaching components that brighten your skin and removes dark spots.
Yoghurt and Lime Juice
Yoghurt, your favourite drink, has a lot of lactic acids. According to research by the New Zealand Dermatological Society, this acid can remove dead skin and black spots. It functions well when mixed with lime juice with zinc and alpha hydroxyl acid. 
When mixed, yoghurt and lime juices are effective skincare products. The product is often masked in the affected area. Apart from eradicating nigricans blemishes, yoghurt and lime juice can also remove acne and skin rashes.
Yoghurt can leave your skin glowing, according to plus one 2013 publication.
Other Home Remedies    
Other remedies can be essential in eradicating the aftermath of nigricans.
Sugar Scrub: 
Exfoliates the skin exposing the layers of dead skin accumulated during the acanthosis nigricans treatment period.
Baking soda and water paste:
This combo exfoliates and lightens your skin. However, baking soda can be harsh on your skin and should be used cautiously.
Aloe Vera:
The mythical herbal plant contains an aloin component, which lightens your skin and removes rashes.
Other remedies such as potato rub, oatmeal rub, and soy meal can have success. However, they are not as effective as the ones mentioned earlier.