Choosing the right candle is an essential aspect of eco-friendly living. In this blog post, "Eco-Friendly Radiance: 5 Must-Have Vegan Candles for a Guilt-Free Glow!", we focus on the benefits of choosing vegan candles, specifically those made from soy wax, over traditional options.
Traditional candles, made from paraffin wax, are associated with pollution and non-renewable petroleum sources. In contrast, soy wax candles, offered by brands like "EcoGlow" and "Green Radiance," are a cleaner alternative. They are made from renewable resources, burn with minimal soot, and last longer.
We will highlight five specific products, focusing on their quality, performance, and ethical production. Although the initial cost can be higher, the benefits they offer, including cleaner burn and longevity, justify the investment.
Explore these vegan candles to make a conscious choice that aligns with ethical and environmental standards.
Vegan Candles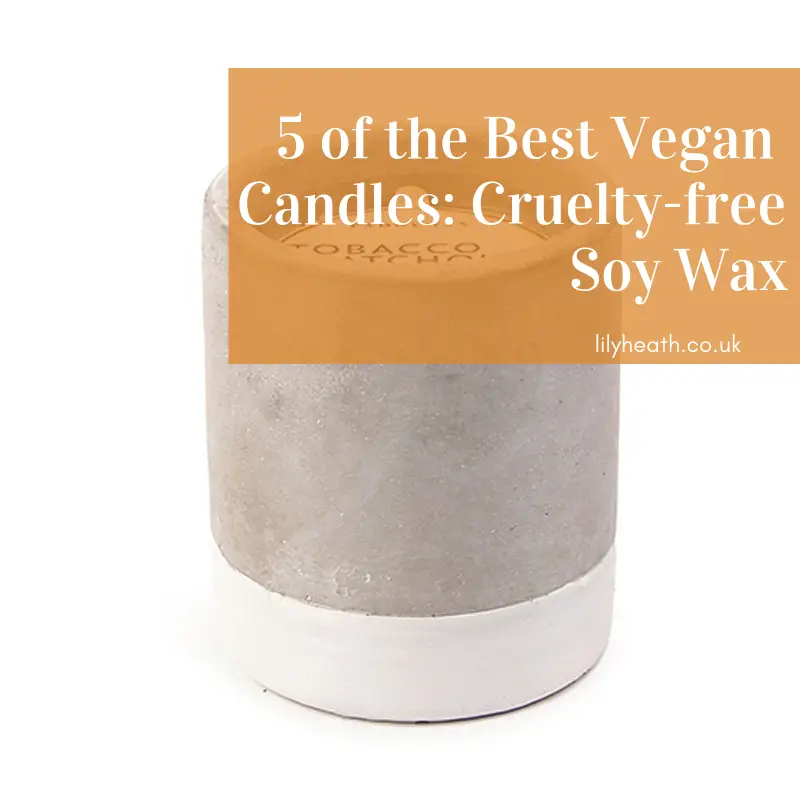 Candles are associated with a sense of serenity. Most of the candles that are available to purchase are made of beeswax and stearic acid. These are therefore unsuitable for most vegan, as they are animal-derived.
As an alternative, soy wax does the job without interfering with animal life. We have picked some great vegan candles for you. We will review each one and tell you what makes them great or what could be improved on.
Without further ado, and in no particular order. Here are great vegan candles for you to consider.
Best Vegan Candles Table
Corinne Taylor Inner Peace Soy Aromatherapy Candle (300g)
The first thing that will strike you as you open the package is the care that goes into packing the candles. The branding and the jar in which the candle comes in are worth every penny.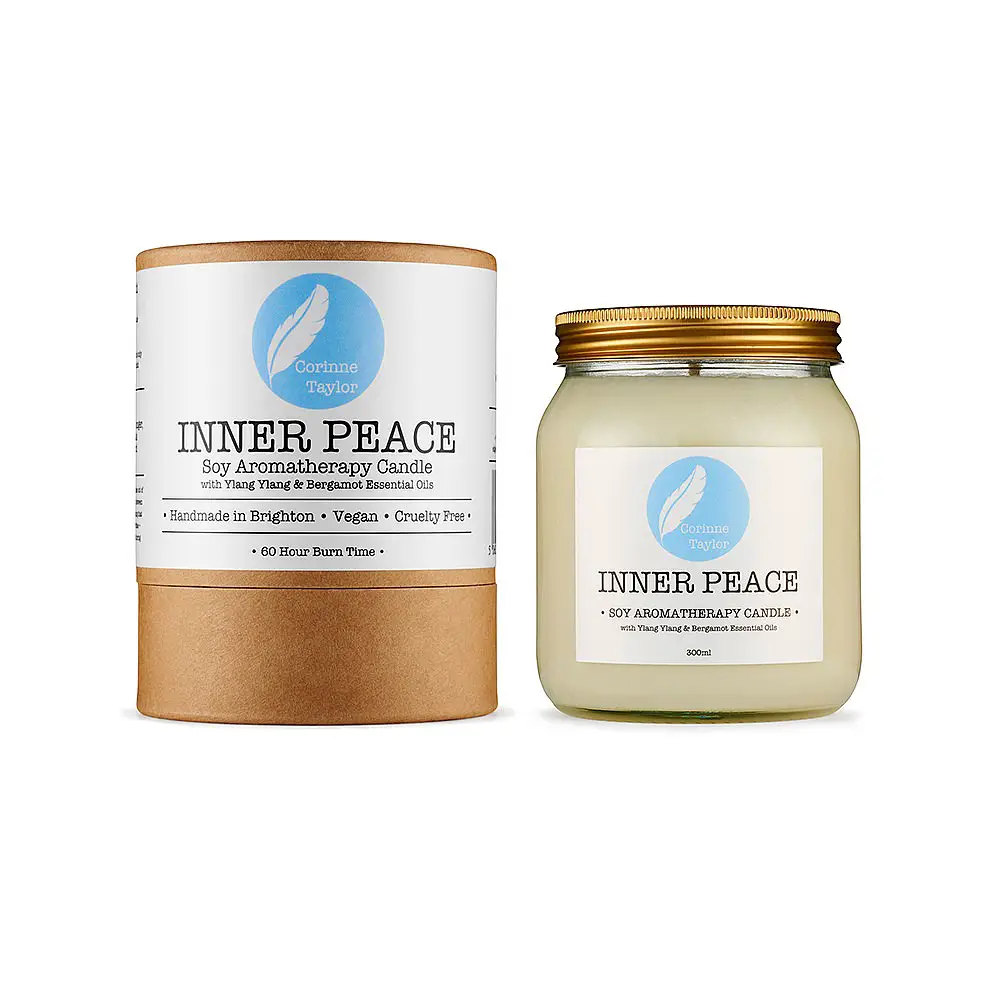 This is a candle made with the view of bringing peace, tranquillity and maximum relaxation to the user. Although it comes in at the higher end of the pricing spectrum, the ingredients justify it. It contains nothing short of essential oils that are all 100% pure.
The therapeutic properties of the essential oils contained in the candle are diffused into the air as the candle burns. They become a catalyst for serenity. Ylang Ylang and Bergamot are the essential oils contained in the candle.
As it is a vegan candle, the wax is made of soy. This makes it cleaner than the beeswax that is commonly found in candles. It also contains none of the toxins and chemicals that are usually associated with candle wax.
Paddywax Urban Candle (3.5oz)
Here is a candle that makes a statement on arrival. I don't know any other candle that comes in a concrete casing. Do you? It is a fair mix of the bold, strong and the gentle. The gentle in this case being the touch of colour that caresses the bottom of the concrete casing.
This one is made in the US. The concrete casing may be a driving factor for some. One thing no one can argue with is how useful it will continue to be after the candle is burned out. How many other candles can you say that about?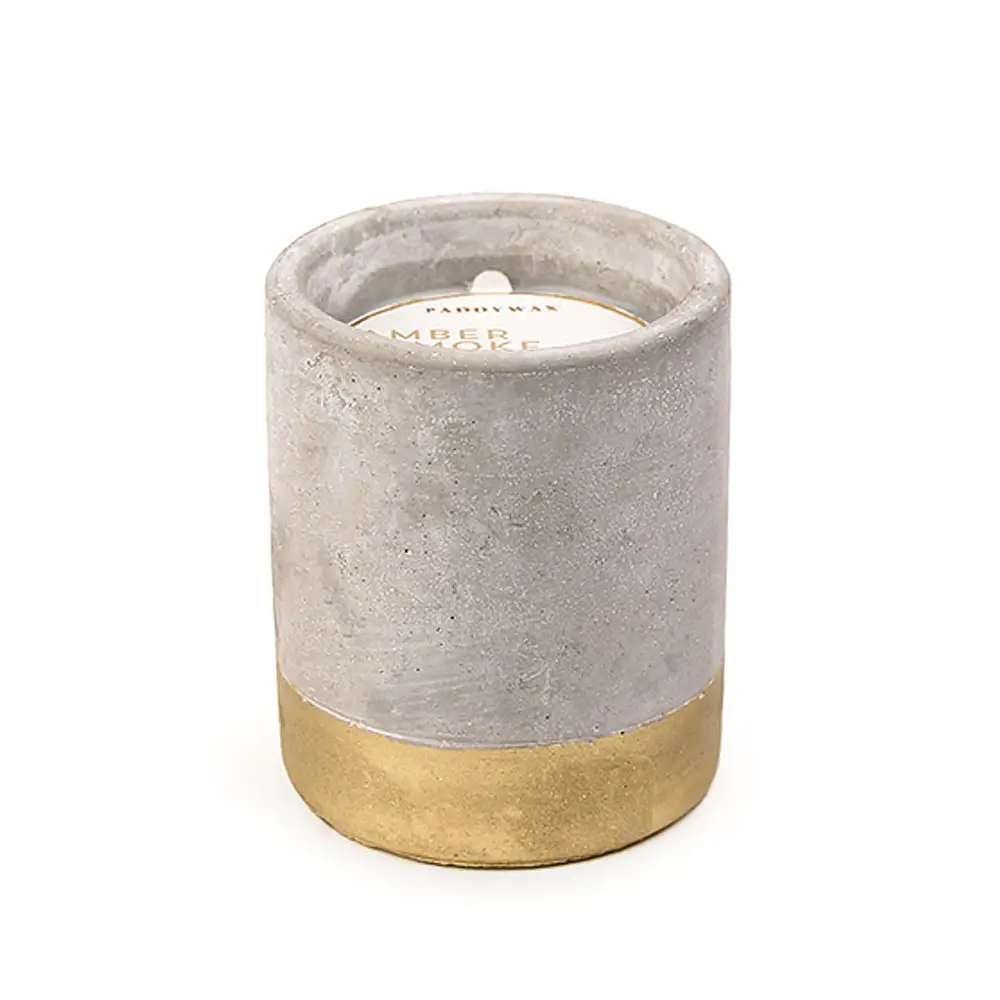 It is available in four different flavours: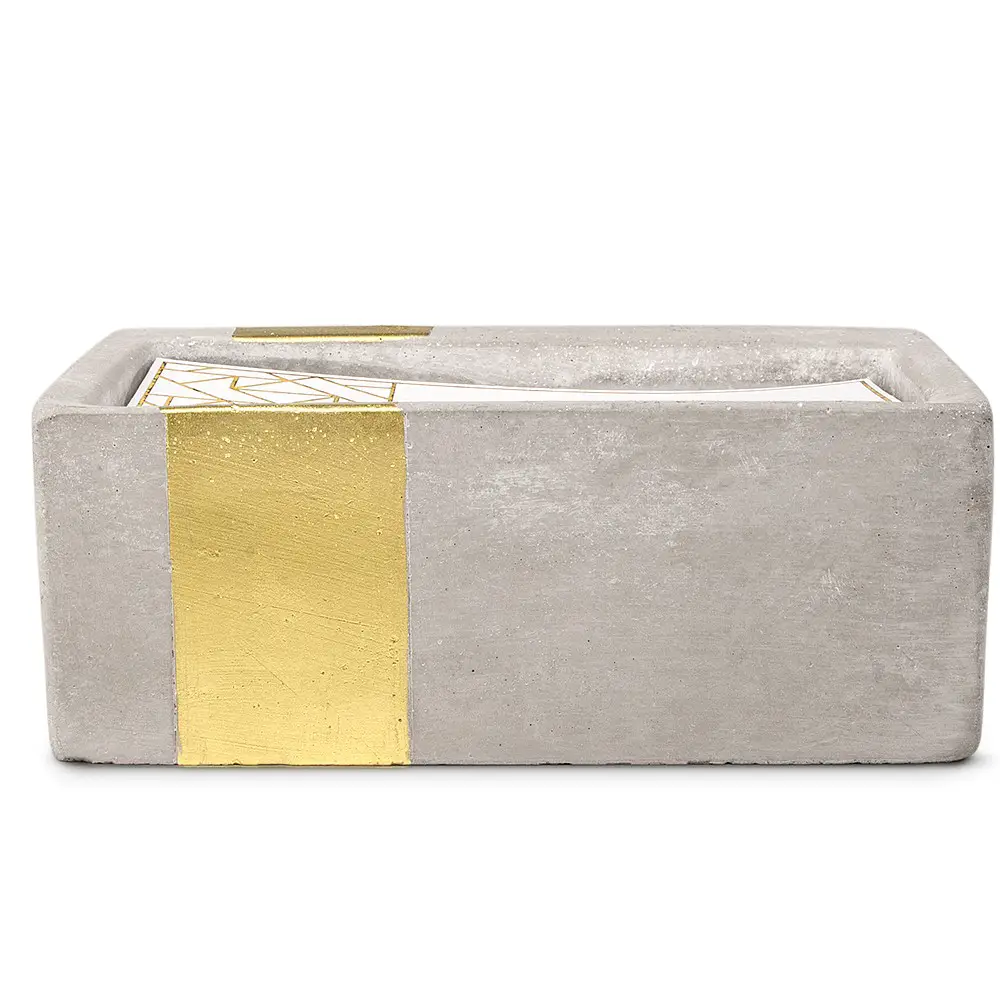 The 3oz candles come in the spherical casings, while the 8oz are the rectangular ones. You will get 15 hours out of the 3oz and about 20 hours out of the 8oz.
My only criticism of these would be in the health and safety department. Can't imagine not knocking one of these over onto my foot. If you are not as clumsy, that won't be of concern. They will make a great flower pot afterwards as well.
Neom Organics London De-Stress Home Mist (100ml)
While we are still on the subject of relaxation and de-stressing. The Neom Organics London De-stress Home Mist gets an honorary mention. I am aware that it is not a candle, thank you very much.
It is a pure cocktail of all the good fragrances. There is head jasmine, with a tone of French lavender, and finished off with Brazilian rosewood. All in all, there are 24 pure essential oils perfectly blended in this.
It can be sprayed onto carpets, rugs, sofa and even on pillows. Make your sleep that little bit merrier.
If you are after vegan skin care products. We have also written a great review of them.
Conclusion
We've explored the world of vegan candles, highlighting the ethical and aesthetic qualities of Corinne Taylor's and Paddywax's collections. Each candle is a blend of aroma and ethics, offering a unique experience.
The choice is yours. What balance between luxury and ethics are you seeking? Every candle lit reflects your values. Choose with intention. Happy glowing! The best thing you can do is buy and try all of the above. Budget being a limitation, I would go with the Bergamot & Mahogany. If I had a few extra pennies to spare, I'd add something different in the form of the Neom Organics London De-Stress Home Mist (100ml). Check out our post reviewing vegan skincare products