What is Assam tea?
Camellia sinensis var. assamica leaves make Assam tea. It is a black tea variety that native to the region of Assam in India. This is where it gets its name from. It has several different characteristics and benefits that make it a desirable tea. It's an oxidized low-grown tree tea. The growers harvest it fresh. They then dry it, during which the oxidation happens.
The harvesting takes place four times a year, and the first two harvests are said to have the better tea. There are two main types of Assam tea, and these are orthodox and CTC tea. The difference is in the leaf type and also how it is made for brewing. Orthodox Assam tea is stronger and different from the tea made for teabags. It's also considered higher quality.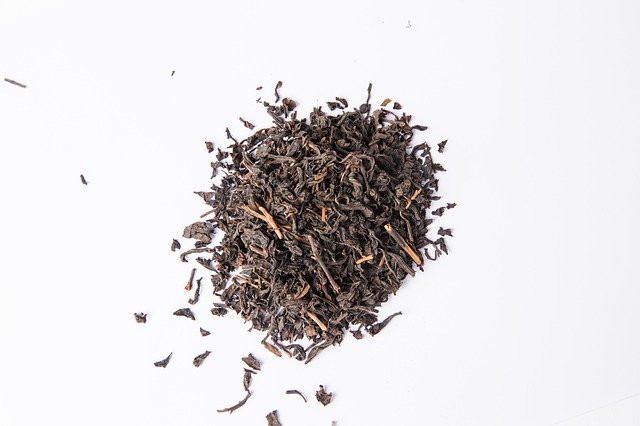 The quality of the soil determines the quality of the tea. The climate, the plant, and the leaf used also impact it. It also depends on the harvest time and the methods used to process the tea. When you buy your Assam tea, it helps to find out some of these details. It is often used as a breakfast beverage. That is why it goes by Irish breakfast tea or English breakfast tea.
What does Assam tea taste like?
Assam tea has a malty flavor which can also is a rich flavor. This flavor results from different elements, such as the warm wet climate of the area in which it is grown. It is rich in caffeine, and as such, you will need to watch out if you are looking for something milder. You can also describe the flavor as being full-bodied. It also has a savory aroma.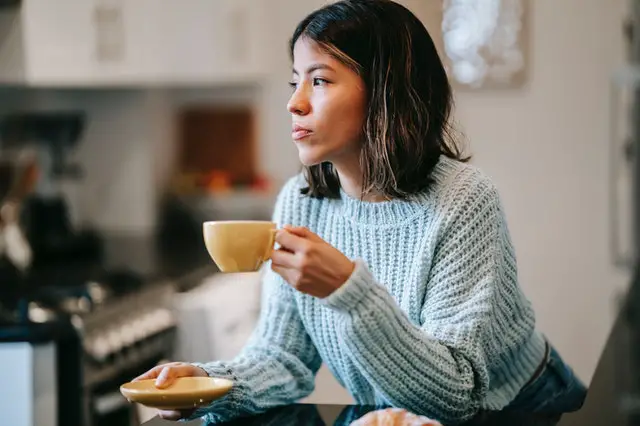 Is Assam tea the same as English Breakfast tea?
Assam tea has high caffeine content. As such, it is often marketed as a breakfast beverage. You may find that Assam tea is an English breakfast tea or an Irish breakfast tea. Yet, the two are not the same thing, but rather variations. English breakfast tea is a blend that can include Assam tea. Whilst Assam tea is a whole leaf and is in a purer form.
Assam tea is harvested from a single source, whilst English breakfast tea can have other teas involved. The exact quantities depend on the manufacturer.
Assam tea benefits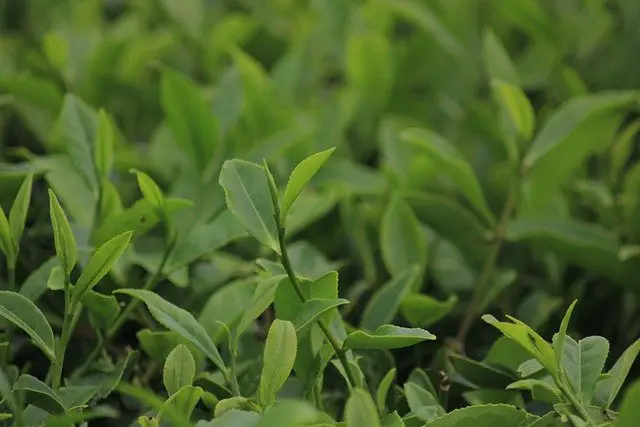 Boasts many antioxidants
Assam tea has a variety of anti-oxidants and unique plant compounds. These can help prevent various medical conditions. There is also a chance that they may counteract free radicals and, in turn, protect you from cell damage. The body produces free radicals. The accumulation of too many of these is bad for your health. It can damage tissue and also speed up aging. The antioxidants also help reduce inflammation.
It may promote good heart health
Studies show that Assam tea may contain polyphenolic compounds. This helps reduce bad cholesterol and, in turn, helps your heart's health. It may also help to reduce plaque in the blood vessels. But, these claims will need more research to confirm them.
It may help strengthen your immune system
Assam tea is also known to help strengthen your immune system. This is thanks to the high levels of calcium, iron, magnesium, and copper. This is especially true of loose tea leaves, which are of a higher grade than tea bags.
It may help you lose weight
Another benefit of this tea is that it may help you lose weight. Assam tea contains polyphenols that may help you lose weight. It does this by reducing the number of calories you take in. They also help reduce fat accumulation.
It may also help reduce the risk of cancer
Assam tea may reduce the risk of some types of cancer, such as lung, breast, and skin cancer. Whilst it is not proven, this black tea can help prevent these types of cancer. It is still essential to ensure that you consult with your doctor.
It may help lower blood sugar
If you have type 2 diabetes, you may find that Assam tea may lower your blood sugar. Studies have shown a correlation between lower blood sugar and drinking Assam tea.
It may help protect you from neurodegenerative diseases
This black tea helps general brain function and increases your focus. But this is not all it does. Some research has shown that Assam tea can also help reduce the risk of neurodegenerative diseases such as Alzheimer's and Parkinson's disease. It may also help with conditions related to aging. The recommended amount of tea is three cups a day.
How to brew Assam tea
For best results, make sure to brew Assam tea once. Boil your water to about 210˚F. Pour the boiling water over one teaspoon of loose leaves. Then steep for about three minutes. You may find that CTC teas will steep for about 2 minutes. They take less time. Assam CTC has a more brisk flavor. It has higher caffeine levels and is stronger. Yet, if you are looking for a lighter flavor, then choose the unbroken loose leaves.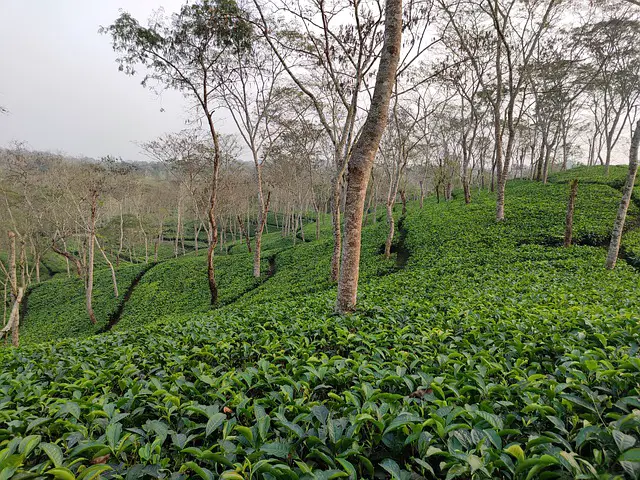 What happens if you drink black tea every day
As with anything else we ingest, moderation is key. Drinking too much tea a day may lead to serious health issues. Anything more than four or five cups a day is too much. The caffeine in the tea is the major reason you should not take too much of it. Drinking this amount of tea daily may lead to shortness of breath, palpitations, headaches, nausea, restlessness, increased urination, ringing in the ears, anemia, seizures, jitteriness, and some cases, passing out. These are the caffeine-related side effects.
Is Assam tea the same as English breakfast?
Assam tea and English Breakfast tea differ notably. Assam tea, known for its bold, malty flavor, originates from the Assam region's Camellia sinensis var. assamica plant in India. Often consumed with milk and sugar, it's a popular breakfast choice globally.
In contrast, English Breakfast tea blends various black teas, including Assam, Ceylon, and Kenyan varieties. It's recognized for its balanced, brisk flavor, ideal for a classic morning cup. The blend's taste slightly differs from pure Assam tea due to its diverse tea origins.
Notably, "English Breakfast" signifies a tea style, not a specific type. While blends vary by brand, the aim remains consistent: a robust tea that complements milk and sugar.
What does Assam tea taste like?
Assam tea offers a distinctive sensory experience. Its aroma is inviting and mellow, not overpowering, yet charming.
In terms of taste, Assam tea is versatile. It can be sweet or fruity, depending on the variety and preparation. The sweetness is subtle, enhancing the overall flavor. Fruity notes may include hints of malt, earthiness, or nuttiness, adding complexity.
A defining feature of Assam tea is its bold, full-bodied nature, making it popular among those who prefer strong tea. It maintains freshness and crispness while being robust, setting it apart for tea enthusiasts.
What are the chemical compounds in Assam tea?
Assam tea contains specific compounds that set it apart. These compounds include:
Theaflavins: responsible for its bold, brisk, and malty flavor, formed during oxidation.
Thearubigins: responsible for its dark color and strong flavor, also formed during oxidation.
Caffeine: known for its relatively high content, contributing to its stimulating effects.
Amino Acids: notably theanine, imparting sweet and umami taste while promoting relaxation and alertness.
Essential Oils: enhancing its aroma and flavor complexity.
These compounds, combined with Assam's terroir (including soil, climate, and elevation), give Assam tea its distinctive character. Its bold, full-bodied flavor and bright red liquor make it a favorite for breakfast teas and blends.
Which tea is better, Assam or Darjeeling?
When comparing Assam and Darjeeling teas, it's important to note their distinct flavors.
Assam tea, grown in northeastern India, has a bold, malty taste and pairs well with milk and sugar. It's often used in breakfast blends like English and Irish Breakfast teas.
Darjeeling tea, from the Himalayan region, is known for its delicate, floral notes and is enjoyed without milk.
Your choice between Assam and Darjeeling depends on your taste preferences. If you prefer a bold tea with milk, choose Assam. If you like subtler flavors without milk, opt for Darjeeling. Exploring both is the best way to find your preference. Darjeeling teas also have different flushes (harvest seasons), each offering unique flavors.
Why is Assam tea preferred for most English breakfast?
Assam tea is favored in English breakfast blends due to its robust flavor, rich aroma, and smooth texture. Its deep, malty taste complements morning consumption, while its inviting scent enhances the experience. The tea's smoothness balances bold flavors and accommodates personal preferences for milk and sugar.
What is the difference between Ceylon and Assam tea?
Ceylon tea and Assam tea are distinct black tea varieties, differing in origin, flavor, and tea plant types.
Origin:

Ceylon Tea: Hailing from Sri Lanka, formerly known as Ceylon, this tea boasts a unique flavor shaped by the island's climate and elevation.
Assam Tea: Originating in northeastern India's Assam region, this tea's flavor is influenced by the lush plains and tropical climate.

Flavor:

Ceylon Tea: Offers a mild, nuanced flavor with bright, brisk qualities, featuring hints of citrus and floral notes. It's versatile, suitable for various preferences with or without milk or sweeteners.
Assam Tea: Known for its bold, robust, and naturally sweet, malty taste, it pairs exceptionally well with milk. Often preferred for its hearty, full-bodied character, especially as a breakfast tea.

Tea Plant Varieties:

Ceylon Tea: Primarily made from the Camellia sinensis var. sinensis tea plant, known for its smaller leaves and delicate flavors, associated with high-quality production.
Assam Tea: Predominantly crafted from the Camellia sinensis var. assamica tea plant, known for its large leaves and robust, malty flavor. Thrives in Assam's specific climate and soil conditions.
What is the best time to drink Assam tea?
The ideal time for Assam tea depends on personal preference. Assam tea is a strong black tea known for its robust flavor. Here are some suggestions:
Morning: Many enjoy Assam tea to kickstart their day due to its invigorating flavor and caffeine content.
Breakfast: Assam tea pairs well with breakfast foods, enhancing the experience.
Mid-Morning or Afternoon: When you need an energy boost, Assam tea provides focus without excessive jitters.
Evening: Some prefer Assam tea in the evening if they don't mind caffeine before bed.
With Meals: Assam tea complements various dishes, especially spicy ones.
As a Pick-Me-Up: Assam tea can revive your energy during the day.
Ultimately, enjoy Assam tea when it suits your taste and lifestyle. Experiment to find your preferred time. Consider caffeine sensitivity and health concerns.
Where can I buy Assam tea in Guwahati?
In Guwahati, you can buy Assam tea in physical retail stores and online.
Retail Stores: Numerous stores in Guwahati sell various Assam teas, including local tea shops, supermarkets, and specialty stores like Fancy Bazar, Paltan Bazar, and Ganeshguri. They offer diverse Assam tea grades and blends, from strong to delicate varieties.
Online Retailers: Reputable websites like Amazon, Flipkart, and TeaGardensAssam.com offer a wide range of Assam teas for delivery. You can read reviews and explore different brands and types.
Consider your preferences for flavor, grade (e.g., TGFOP or BOP), and packaging (loose leaf or tea bags) when buying Assam tea. Verify authenticity and quality, especially online, by choosing established sellers with positive reviews for the best Assam tea experience.
What is the best way to store my Assam tea?
Properly storing Assam tea is essential for preserving its flavor and aroma. Here are guidelines for storing your Assam tea:
Choose the Right Container: Use an airtight container designed for tea storage, typically made of stainless steel, ceramic, or glass. Ensure it's clean and dry.
Keep it Airtight: An airtight seal prevents air contact, which can degrade flavor due to moisture and odors.
Protect from Light: Store in a dark cupboard or pantry to avoid sunlight exposure. If the container isn't opaque, use a cardboard box or tea storage bag.
Avoid Heat and Moisture: Store in a cool, dry place (50°F to 80°F or 10°C to 27°C) to prevent odor and flavor absorption.
Use Individual Portions: Divide large quantities into smaller portions to minimize air and moisture exposure, using resealable bags or small containers.
Avoid Flavor Mixing: Keep strong-flavored teas like Assam separate from delicate ones to maintain distinct tastes.
Label and Date: Label with the purchase date to track freshness. Consume within 1-2 years.
Optional Freezing: Freeze in an airtight container for extended storage. Ensure leaves are dry and thaw at room temperature to prevent condensation.
How much caffeine is in black tea Assam?
Black Assam tea typically contains 25 to 50 milligrams of caffeine per cup. Factors affecting caffeine levels include tea type, infusion time, leaf quantity, water temperature, and leaf size. Here are guidelines:
Use 1 to 2 grams of tea leaves per 8 ounces of water.
Steep for 3 to 5 minutes for moderate caffeine, longer for stronger flavor.
Boiling water extracts more caffeine.
Leaf size can impact caffeine release.
These tips provide a starting point for your black Assam tea.
Assam tea side effects
Assam tea, with its antioxidants and moderate caffeine, offers health benefits. Yet, excessive consumption carries risks:
Caffeine Sensitivity: Assam tea's caffeine may cause jitteriness, increased heart rate, anxiety, and sleep disturbances in sensitive individuals, possibly leading to addiction.
Stomach Irritation: Some experience discomfort, acid reflux, or heartburn, worsened by black tea's high tannin content.
Iron Absorption: Assam tea's tannins can hinder non-heme iron absorption, potentially causing iron deficiency in those with low levels.
Teeth Staining: Regular Assam tea consumption may stain teeth; good oral hygiene helps.
Bone Health: Excessive tea may slightly reduce bone density due to caffeine, especially with high daily intake.
Insomnia: Drinking Assam tea near bedtime can disrupt sleep patterns in caffeine-sensitive individuals.
Additives: Adding sugar, cream, or high-calorie extras can lead to weight gain and related health issues.
Allergic Reactions: Rarely, tea components trigger allergies, causing symptoms like hives, itching, or breathing difficulties. Seek medical help if allergic.
Moderate Assam tea consumption is generally safe but requires awareness of individual tolerance. Consult a healthcare professional for specific health concerns.
Key Published Papers on Assam Tea
Assam Tea has a long history of scientific research. Here is a report on some of the published papers over the last few years.
All these papers can also be found in PubMed, which is the U.S. government's medical database: http://www.ncbi.nlm.nih.gov/pubmed/28653385.
• Pregnancy (Antidepressants During the Pregnancy and Associated with Children's Outcome): a randomized, double-blind, placebo-controlled study. The study was performed on a total of 161 women and found that: "women who took SSRI antidepressants during pregnancy were more likely to have a child with certain birth defects than women who did not use antidepressants during pregnancy."
• Influence of diet on the pharmacokinetics of digoxin and probenecid in human volunteers. This study found that "results from a clinical trial using a liquid-based, single-dose dietary supplement rich in Assam tea showed that probenecid bioavailability was increased by 10.2% (p=0.005) and digoxin bioavailability was increased by 70% (p=0.002) when compared to control and placebo, respectively."
• Anti-oxidants inhibit macrophage-induced cytokine production in vivo. "The results suggest that certain antioxidants may prevent the initiation of inflammatory reactions by inhibiting macrophage activation and cytokine production."
• Antioxidant properties of Punica granatum and its flavonoid, ellagic acid: a comparative bioavailability study with green tea. "In this study, we have shown that P. granatum is a major source of total phenolics and ellagic acid among wild and cultivated fruits."
• Effect of different doses of Punica granatum on the electrophysiological features of rat dorsal horn neurons. "The study shows that P. granatum has a significant effect on the excitability, input resistance, and input resistance to anesthesia in the rat dorsal horn neurons, compared with control animals.