What is Assam tea?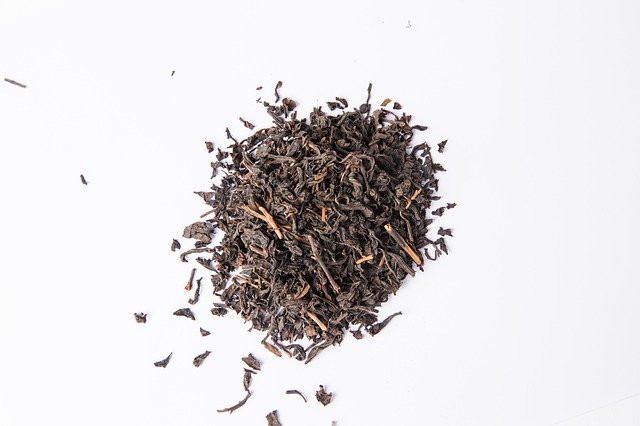 Camellia sinensis var. assamica leaves make Assam tea. It is a black tea variety that native to the region of Assam in India. This is where it gets its name from. It has several different characteristics and benefits that make it a desirable tea. It's an oxidized low-grown tree tea. The growers harvest it fresh. They then dry it, during which the oxidation happens.
The harvesting takes place four times a year, and the first two harvests are said to have the better tea. There are two main types of Assam tea, and these are orthodox and CTC tea. The difference is in the leaf type and also how it is made for brewing. Orthodox Assam tea is stronger and different from the tea made for teabags. It's also considered higher quality.
The quality of the soil determines the quality of the tea. The climate, the plant, and the leaf used also impact it. It also depends on the harvest time and the methods used to process the tea. When you buy your Assam tea, it helps to find out some of these details. It is often used as a breakfast beverage. That is why it goes by Irish breakfast tea or English breakfast tea.
What does Assam tea taste like?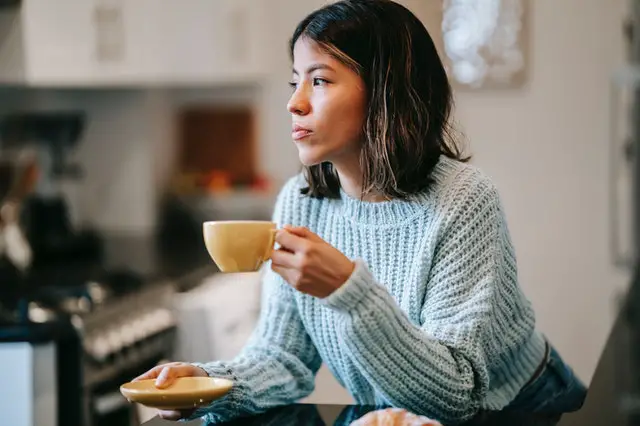 Assam tea has a malty flavor which can also is a rich flavor. This flavor results from different elements, such as the warm wet climate of the area in which it is grown. It is rich in caffeine, and as such, you will need to watch out if you are looking for something milder. You can also describe the flavor as being full-bodied. It also has a savory aroma.
Is Assam tea the same as English Breakfast tea?
Assam tea has high caffeine content. As such, it is often marketed as a breakfast beverage. You may find that Assam tea is an English breakfast tea or an Irish breakfast tea. Yet, the two are not the same thing, but rather variations. English breakfast tea is a blend that can include Assam tea. Whilst Assam tea is a whole leaf and is in a purer form.
Assam tea is harvested from a single source, whilst English breakfast tea can have other teas involved. The exact quantities depend on the manufacturer.
Assam tea benefits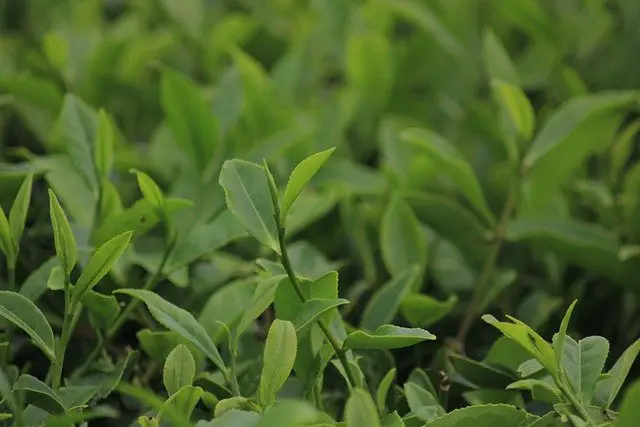 Boasts many antioxidants
Assam tea has a variety of anti-oxidants and unique plant compounds. These can help prevent various medical conditions. There is also a chance that they may counteract free radicals and, in turn, protect you from cell damage. The body produces free radicals. The accumulation of too many of these is bad for your health. It can damage tissue and also speed up aging. The antioxidants also help reduce inflammation.
It may promote good heart health.
Studies show that Assam tea may contain polyphenolic compounds. This helps reduce bad cholesterol and, in turn, helps your heart's health. It may also help to reduce plaque in the blood vessels. But, these claims will need more research to confirm them.
It may help strengthen your immune system
Assam tea is also known to help strengthen your immune system. This is thanks to the high levels of calcium, iron, magnesium, and copper. This is especially true of loose tea leaves, which are of a higher grade than tea bags.
It may help you lose weight
Another benefit of this tea is that it may help you lose weight. Assam tea contains polyphenols that may help you lose weight. It does this by reducing the number of calories you take in. They also help reduce fat accumulation.
It may also help reduce the risk of cancer
Assam tea may reduce the risk of some types of cancer, such as lung, breast, and skin cancer. Whilst it is not proven, this black tea can help prevent these types of cancer. It is still essential to ensure that you consult with your doctor.
It may help lower blood sugar
If you have type 2 diabetes, you may find that Assam tea may lower your blood sugar. Studies have shown a correlation between lower blood sugar and drinking Assam tea.
It may help protect you from neurodegenerative diseases
This black tea helps general brain function and increases your focus. But this is not all it does. Some research has shown that Assam tea can also help reduce the risk of neurodegenerative diseases such as Alzheimer's and Parkinson's disease. It may also help with conditions related to aging. The recommended amount of tea is three cups a day.
How to brew Assam tea
For best results, make sure to brew Assam tea once. Boil your water to about 210˚F. Pour the boiling water over one teaspoon of loose leaves. Then steep for about three minutes. You may find that CTC teas will steep for about 2 minutes. They take less time. Assam CTC has a more brisk flavor. It has higher caffeine levels and is stronger. Yet, if you are looking for a lighter flavor, then choose the unbroken loose leaves.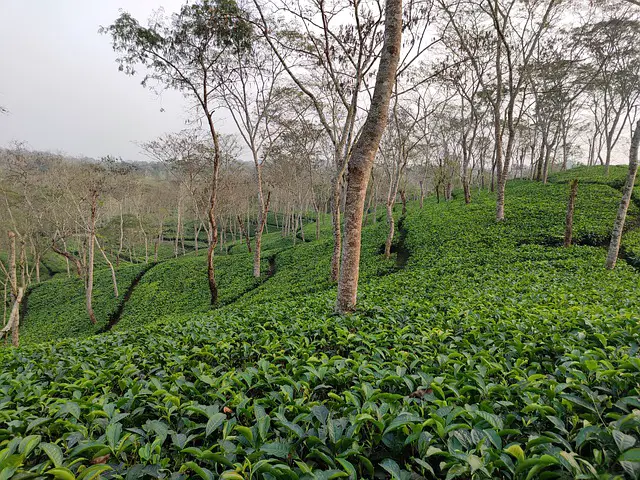 What happens if you drink black tea every day
As with anything else we ingest, moderation is key. Drinking too much tea a day may lead to serious health issues. Anything more than four or five cups a day is too much. The caffeine in the tea is the major reason you should not take too much of it. Drinking this amount of tea daily may lead to shortness of breath, palpitations, headaches, nausea, restlessness, increased urination, ringing in the ears, anemia, seizures, jitteriness, and some cases, passing out. These are the caffeine-related side effects.
Is Assam tea the same as English breakfast?
The tea in Assam is completely different from the tea we know and love as English Breakfast. While the English breakfast tea comes from the black tea leaves, Assam is a leafy green tea type. But, when it comes to taste, there can be little difference between them. Both types of teas are known for their amazing flavor and aroma. The only difference between them is the origin of their leaves.
What does Assam tea taste like?
The tea has a very mellow, pleasant smell. It is strong but not overpowering. Assam tea can be sweet or fruity. The taste is often described as fresh and crisp but has a slight sweetness to it.
What are the chemical compounds in Assam tea?
The most common compounds in black tea include catechin, epicatechin, flavan-3-oils, gallic acid, and catechinol.
Which tea is better, Assam or Darjeeling?
The two teas have different flavors. Assam is a more robust and earthy tasting tea, whereas Darjeeling is a little sweeter and lighter. Both teas have their own unique flavor profile, which makes them tasty. It would be best if you tried both of them to see which one you prefer more.
Why is Assam tea preferred for most English breakfast?
The main reason why this tea is ideal for English breakfast is due to its flavor and aroma. It has a warm, nutty, and smooth taste. The robust flavor is what you want in the morning tea.
What is the difference between Ceylon and Assam tea?
Ceylon is from in Sri Lanka. It is very close to black tea and has a milder flavor than most other black teas. It shares similar flavors with Assam tea. But, the two teas come from different countries.
What is the best time to drink Assam tea?
At any time of the day and for any purpose. It's great for breakfast, morning tea, or an evening drink before going to bed.
Where can I buy Assam tea in Guwahati?
Our Assam tea is available in the retail stores of Guwahati. You can also buy it online.
What is the best way to store my Assam tea?
We recommended packing your tea in an airtight container. Keep away from heat, moisture, and direct sunlight. It would help if you stored it in a cool, dry place.
How much caffeine is in black tea Assam?
The average caffeine content in the black Assam team is about 25-50mg per cup. It will depend on the length of the infusion time and the amount of tea used in each cup.
Key Published Papers on Assam Tea
Assam Tea has a long history of scientific research. Here is a report on some of the published papers over the last few years.
All these papers can also be found in PubMed, which is the U.S. government's medical database: http://www.ncbi.nlm.nih.gov/pubmed/28653385.
• Pregnancy (Antidepressants During the Pregnancy and Associated with Children's Outcome): a randomized, double-blind, placebo-controlled study. The study was performed on a total of 161 women and found that: "women who took SSRI antidepressants during pregnancy were more likely to have a child with certain birth defects than women who did not use antidepressants during pregnancy."
• Influence of diet on the pharmacokinetics of digoxin and probenecid in human volunteers. This study found that "results from a clinical trial using a liquid-based, single-dose dietary supplement rich in Assam tea showed that probenecid bioavailability was increased by 10.2% (p=0.005) and digoxin bioavailability was increased by 70% (p=0.002) when compared to control and placebo, respectively."
• Anti-oxidants inhibit macrophage-induced cytokine production in vivo. "The results suggest that certain antioxidants may prevent the initiation of inflammatory reactions by inhibiting macrophage activation and cytokine production."
• Antioxidant properties of Punica granatum and its flavonoid, ellagic acid: a comparative bioavailability study with green tea. "In this study, we have shown that P. granatum is a major source of total phenolics and ellagic acid among wild and cultivated fruits."
• Effect of different doses of Punica granatum on the electrophysiological features of rat dorsal horn neurons. "The study shows that P. granatum has a significant effect on the excitability, input resistance, and input resistance to anesthesia in the rat dorsal horn neurons, compared with control animals.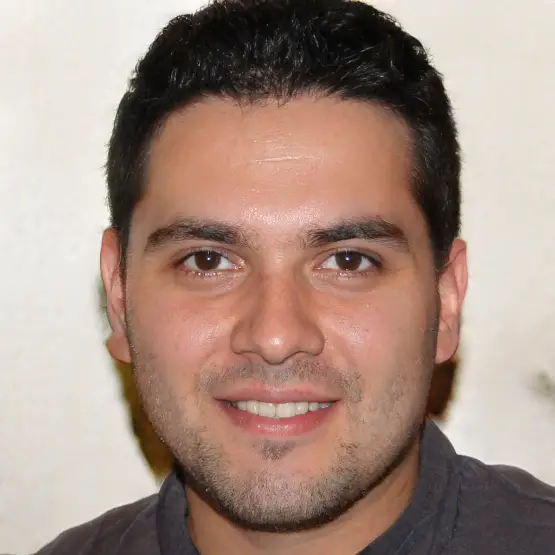 Nature remains the greatest healer. I aim to be a student for my lifetime. All of my content is researched to share this passion.