Best tea to replace alcohol
Tea mocktails are non-alcoholic cocktails that rely on alcohol-free mixtures. They look as good as they taste. When making the mocktail drink, the challenge is building complexity and depth into a drink without a hard spirit base. 
You can use ginger, cinnamon, honey, fresh mint, ice, pineapple juice, or an orange slice. To make mocktails with tea, use brewed iced tea as a base, and pick your favorite herbs, sweeteners, and fruit juices. Garnish with citrus peel or a sprig of mint. You are allowed to combine tea with your favorite sweetener to make syrup. 
Drinking tea mocktails comes with its advantages. They are hydrating, non-addictive, affordable, and boast more nutrients than alcoholic drinks. They do not make you sleep, and you remain safe if you are pregnant. For the chronically ill and children, you are safe. 
However, replacing alcohol with a glass full of sugar might not be a good decision healthwise. You can stick to making your mocktail using fruit and herbs, minimize syrup, contain micronutrient density, and use food-based ingredients. Avoid ingredients like sodas, artificial flavors and colors, corn syrup, and tonic water, which are high in sugar.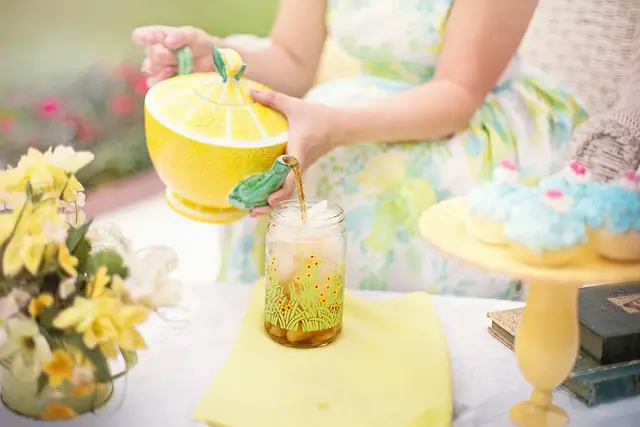 Can tea taste like alcohol
Yes, tea can taste like alcohol, depending on the ingredients. Drinks like sparkling tea taste like alcohol. You may fool your brain into thinking you have champagne or sparkling wine when you go for carbonated beverages. 
Alcohol-free cocktails are known as mocktails, taste like alcohol in a way. They give you a complex-tasting mixed drink with depth and balance.
Alternatives to alcohol to get drunk
Kava
Kava is an alcohol alternative that still gives you the benefits of alcohol. It elevates your mood without the brain fog, relieves stress, washes away worries, quiets an anxious mind, and eases muscle tension.  
It promotes relaxation and sleep. Switching from your alcoholic drink to a relaxing non-alcoholic, plant-based alternative drink may taste almost the same since some alcoholic drinks have their origins in plants too. In the same way, tequila is from agave, gin with juniper berries, beer with hops, and wine with grapes, Kava and alcohol have that in common.
Kava and alcohol can both give you that happy moment. They are both for social relaxation. Since drinking kava is for social relaxation and other benefits, people are switching from alcohol to kava (Botanics.com).
Cannabinoids
Cannabinoids relax and de-stresses without the psychoactive effects. It comes in flowers, tinctures, or food and drink infusions. It exerts adaptogen-like effects throughout the body and puts your muscles and mind to ease without sedation. 
If you consume too much, you feel a temporary haze. To get rid of the hangover, use a squeeze of lemon or a drop of clean lemon essential oil. It improves sleep better and deep relaxation.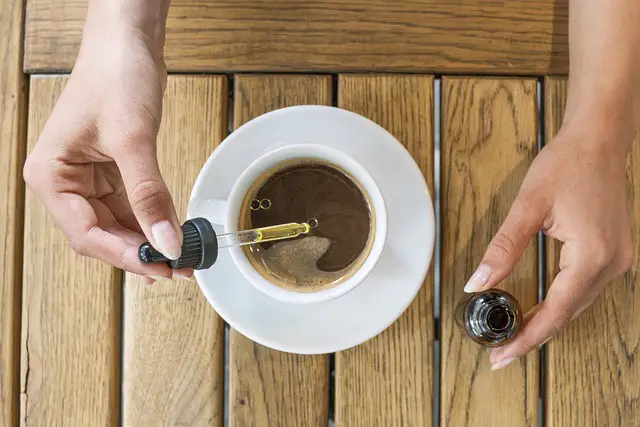 Feel free
Feel Free is a versatile plant-based wellness beverage. Half of a dose boosts your productivity, focus, and creativity, and an amount induces euphoria, bliss, relaxation, and social lubrication. Each bottle contains a blend of ancient plants and kava, a touch of pineapple, and coconut juice.
It also contains high-quality kava and a natural pain-relieving plant called kratom. In 5-10 minutes after your first sip, the active ingredient starts working in the brain before the body. 
What to drink instead of alcohol to relax
There are multiple beverages in place of alcohol to relax. You can have soda and fresh lime, and berries in iced water that keep you refreshed and rejuvenated. Kombucha is a new beverage, but you need to check the sugar content, making sure it is not more than 5g/100ml.
If you are looking for a saltier taste, try Virgin bloody Mary. This classic drink is also an excellent option for those who want to pack the veggies. Virgin Mojito has about 35-40 calories and less than two spoons of sugar. That makes it a great alternative to alcohol.
Half soda cranberry juice and muddled lime is a juice you should keep less than half a glass to reduce sugar content, giving you a healthy, tasty treat.
Soda and fresh fruit is a mixture of fresh fruit with soda and a bit of fruit juice for a taste of summer. Mocktails can be high in sugar, but you can have one of two. After that, you can switch to lime and soda for the rest of the night. 
Diet drinks are another option that does not contain the same kilojoules as sugar-sweetened versions; water or low-fat milk are healthier options. Diet soft drinks are associated with an increased risk of type 2 diabetes and obesity. Diet versions of soft drinks are also acidic and can lead to dental erosion.
Non-alcoholic beer is also a great alternative. When having one or two drinks, be aware that they can sometimes become a gateway to the alcoholic version for non-beer drinkers.
Can I drink tea after drinking alcohol?
Yes, but you should be cautious against mixing alcohol with caffeine. When alcohol has caffeine, the caffeine can mask the depressant effects of alcohol, making drinkers feel more alert than usual. 
Tea has a strong detox effect on the body, and drinking tea right after alcohol affects the kidney. The process of our organs processing the liquor takes 2 to 4 hours. That is why you should not drink tea right away, strong, concentrated tea.
Tea that relaxes like wine
Gongfu Tea
Gongfu tea is a great wine alternative. For spirits, gongfu tea might be a perfect relaxing drink. Gongfu tea involves brewing the same leaves in concentrated shots like espresso, sipping out small cups, and enjoying how the tea changes over time. Like spirits, gongfu tea can be as fancy or simple as you want. Gongfu tea can last as long as you want and keeps everyone busy tasting and sipping, filling just like wine (Shangtea.com).
Can you drink chamomile tea after drinking alcohol
Yes, you can drink chamomile tea after drinking alcohol. Chamomile tea is a better way to treat hangover symptoms. It soothes stomach aches.