What is black tea?
It is a beverage from the leaf of the plant called Camellia sinensis. The name 'black tea' goes back to the colour of the tea. It is well known for its nutritional benefits and as a hair care treatment. Black tea increases hair growth, enhances hair colour, and boosts hair sheen. For its pros and cons. For chemical properties and nutritional Facts, read the article below. 
Chemical properties of Black Tea
Since black tea is a result of oxidation,  the process involves an increased rate of polyphenol. Black tea polyphenols consist of theaflavins, thearubigins, catechins, flavonols, phenolic acids, and proteins (nih.gov). It consists of multiple bioactive compounds as well as nutrients. 
Nutritional Facts on Black Tea
It consists of phytonutrients that help flush toxins from your body and heal your body. Phytonutrients are natural compounds that perform antioxidant and anti-inflammatory activities (livescience). 
Its caffeine level is less than coffee which makes it more healthy. It also has minimal amounts of sodium, protein, and carbohydrates. It has calories, Omega-3-Fatty acids, Sodium, Potassium, and Fluoride.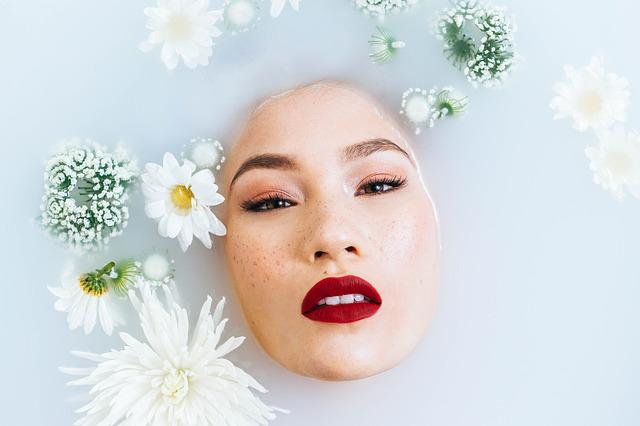 Benefits of Black Tea for hair and skin
The tea promotes hair growth and gives a natural shine to hair. Black tea makes your skin healthy by fighting against skin infections and blemishes, delaying skin ageing, and reducing eye puffiness. The polyphenols and tannins in black tea make skin cell rejuvenation possible. However, do consult a dermatologist before using it for your skin.
Black Tea Prevents hair fall due to its antioxidants that relieve stress. Stress is one of the causes of hair loss. Drinking black tea may help prevent hair fall. Even if your hair is not falling, it can still help it grow by applying black tea to your scalp and the length of your hair. 
As your hair grows, it still needs that shine. After shampooing your hair, use black tea liquor for a final rinse on your hair. Use it for a few weeks to get softer and shinier hair.
You can use black tea as a natural dyeing agent. Since it has a reddish black tinge, that makes it a natural hair dye. For better results, mix henna with black tea and apply it all over your scalp and hair. Leave it on for 1-2 hours and wash off with a mild shampoo. The results are pleasing. Using black tea on your hair should be a routine for effective results. 
Black tea does not only take care of your hair but the skin too. It prevents skin infections, and skin is delicate and needs proper care. Tea catechins and flavonoids help prevent skin infections. If you always have skin infections, take black tea with your medication to increase the healing process.
If you want to reduce puffiness, try black tea. Under-eye puffiness is an issue for some people. These are bags under the eyes that look like mild swelling. These manifest as you age and the tissues around your eyes weaken. Fat helps support the eyes moving into the lower eyelids, causing them to appear puffy (mayoclinic.org).
It increases the chances of premature wrinkling. Due to the tannins and antioxidants available in black tea, you get anti-inflammatory properties that help tighten the skin and reduce under-eye puffiness.
Dip cotton balls in cold black tea and keep them under your eyes for 20 minutes for a visible reduction in under-eye puffiness in a few weeks.
The antioxidants and polyphenols in black tea may protect your skin from premature ageing and wrinkle formation. Black tea slows down the collagen-degrading enzyme. As you age, your body starts producing less collagen. The loss of collagen leads to wrinkle formation (vibrancemedspa.com). Black tea is there as an anti-wrinkle agent.
When using black tea, the chances of having skin cancer become low. Black tea possesses antioxidants that are effective against most types of cancer. One of the worst enemies to the skin is UV Radiation. It causes skin pigmentation, skin cancer, and many more skin problems. 
Drinking black tea help protect the skin and reduce the risk of skin problems caused by excessive UV exposure. You can still drink black tea to prevent skin damage and apply it. However, consult your doctor before doing so.
Black tea helps skin regeneration. Since you can apply a black tea extract on the wounded skin and it gets healed, it also causes less inflammation and more collagen production. However, do not apply black tea directly to wounds. Drink black tea.
Black Tea reduces blemishes. A blemish is a mark, discolouration, or flaw appearing on the skin; some can signal skin cancer (healthline.com).
Blemishes may give you confidence issues. Using herbs like black tea is safer than most chemicals and drugs. Black tea is a herbal drink that makes spots disappear. It has antioxidants that flush out the toxins that cause blemishes. You can drink black tea and still dab it cold on your spots using a clean cotton ball.
Potential downsides
Anxiety and difficulty sleeping.
Faster breathing.
Headache.
Increased urination
Nausea and vomiting.
Nervousness and restlessness
Jitteriness
Headache
Increased heart rate.
Addiction
How to make Black Tea
Crush the clove, cardamom, ginger, black peppercorns, and cinnamon using a mortar.
Add milk to a saucepan and toss in the crushed spices.
Boil the milk for five minutes.
Place the tea bags in two separate cups.
Remove the milk from the flame and pour it into cups containing tea bags.
Cover the cups and let the tea bags steep for four to five minutes.
Remove the tea bags, add sugar if your want honey, and stir well before drinking.
How many cups of Black Tea can you drink?
You can have 3 to 4 cups of black tea daily, but make sure you do not exceed 5 cups daily. Since black tea contains more caffeine, more cups mean excessive amounts of caffeine which is dangerous. Do not consume black tea if you take any prescription medications, as the tea may interact with certain drugs.
FAQs
How much caffeine does a cup of black tea contain?
A cup of black tea contains 47.4 mg of caffeine. That is half of what is present in a cup of black coffee.
Can I leave a black tea rinse in my hair?
Yes, you can leave a black tea rinse in your hair to stimulate hair growth and thickness. 
How to use black tea powder for hair?
Steep it in boiled water for 5 minutes, let the tea cool down before dabbing it on your scalp, and rinse your hair with black tea. However, consult your hair care expert before using black tea for your hair.
Can we use black tea as a skin toner?
Yes, you can use it as a skin toner. The polyphenols rejuvenate, tighten, and protect the skin. Consult your dermatologist before you start using it. 
Does using black tea for grey hair help?
Yes, since it is a natural dye. Use it with henna for effective and immediate results for grey hair.