Can I add milk to lemongrass tea?
Yes, you can add milk to lemongrass tea. Lemongrass tea with milk allows you to enjoy the healthy benefits of lemongrass, and it tastes great. Lemongrass tea is easy to make at home by boiling lemongrass and adding some spices. Milk added makes the taste better and more enjoyable. 
Note that the amount of lemongrass used in the tea should be minimal and the amount of milk added to the tea. The tea and milk should allow the quantity of the milk to be higher than that of the tea. Add a pinch of spices like cinnamon, cardamom, and nutmeg, along with the lemongrass and milk, for the best taste.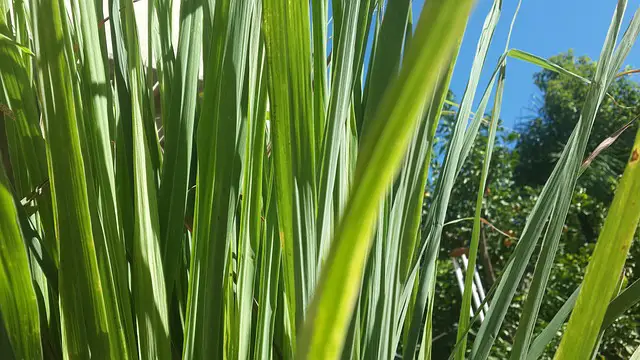 Milk in tea does not get curdled by adding lemon grass. Lemon grass does not contain the acidic nature of lemon. Lemon juice is acidic. That is why you see the casein proteins clumping once you add it (Scientificamerican.com). 
Get fresh lemongrass, shred the leaves into small bits and add them to your tea powder. You can have aromatic chai every time. To make lemon grass tea vegan, replace dairy milk with plant-based milk like almond milk, soy milk, or oats milk. The tea has a fresh, citrusy taste. You can start with one cup of lemongrass tea, then add more to your diet over the next few days if you want. 
Lemongrass tea with milk benefits
Lemongrass tea with milk has multiple health benefits. It helps in relieving anxiety, aids in weight loss, lowers cholesterol, and prevents infection. Regular intake of lemongrass helps in relieving pain and bloating of blood. It boosts your oral health and red blood cell levels.
It has a refreshing lemony taste and helps uplift the mood and calm the body. Lemongrass is rich in antioxidants, which protect your body against damage from free radicals. Free radicals are unstable molecules that can cause cell damage, leading to conditions like cancer and heart disease. Antioxidants help neutralise free radicals and prevent cellular damage.
Lemongrass is a good source of Vitamin C, which helps boost the immune system and protect against infection. It also helps heal wounds and repair tissue damage. Amongst its antioxidant properties are anti-inflammatory properties. That helps reduce swelling and pain associated with arthritis and inflammatory bowel disease. Lemon grass also has cancer-fighting properties.
For relieving anxiety, some people drink lemon grass with milk for relaxing purposes. Lemongrass tea may offer anxiety-reducing properties. Some users inhale lemongrass essential oil to relieve stress and anxiety due to infection-preventing capabilities.
The tea reduces thrush, a fungal infection that affects people with weakened immune systems, such as those with HIV. If you want to boost oral health, some people will take lemongrass tea to improve dental health and keep the mouth clean.
Lemon tea with milk is there to relieve pain. It blocks pain by preventing a person from sensing pain. It also boosts red blood cell levels. Try drinking lemongrass tea infusions daily for 30 days to increase haemoglobin concentration, cell volume, and red blood cell count.
Drinking lemongrass tea boosts the formation of red blood cells due to the tea's antioxidant properties. When relieving bloating, drinking lemongrass tea can have diuretic effects. It stimulates the kidneys to release more urine than usual.
Drinking lemongrass tea increases urine output more than other beverages, which is beneficial in cases where water retention leads to bloating. It is a symptom of premenstrual syndrome. Consuming lemongrass tea on an empty stomach in the morning assists you remove all the wastes and toxins accumulated in the liver, detoxifying the body completely.
Though lemongrass tea has multiple health benefits, it can also have some side effects. People who are prone to food allergies may experience allergies like itchy skin rash or hives on the skin, after drinking lemongrass tea.
Lemongrass tea without milk
Lemongrass tea without milk is also free of refined sugar, caffeine, and dairy. That gives you the boost that lasts all day. Use lemongrass leaves to make your lemongrass tea. Look for healthy and long leaves for wholesome flavours. Although milk has benefits, you do not lose much if you skip it. You still get all the benefits of lemongrass. 
Even though you are not adding any milk, you can still use fresh ginger root to get enhanced flavour (Senchateabar.com). This is an optional ingredient. Before making your lemongrass tea, rinse your lemongrass to get rid of dirt and dust. Be careful of those sharp edges as you cut them, as they can deliver a sharp cut.
Lemongrass tea calms down your muscles and makes you sleep. If you have insomnia, a cup of lemongrass tea before bed helps you get good sleep. The sedative properties of this tea help you sleep for a longer time.
Keep a pot for boiling water over your stove top as you add in your lemongrass leaves. That is the time you can add grated or crushed ginger root if you prefer to use ginger. Since you chose to have your lemongrass tea without milk, that should not stop you from having your tea sweet. You could add sweeteners such as agave, maple syrup, jaggery, sugar, or honey.
As a matter of preference, refrigerate for a colder version of tea or add ice cubes once the tea comes to room temperature. Add turmeric or cinnamon to the lemongrass tea to get a golden hue and antioxidants.
Slightly crush the lemongrass for maximum flavour infusion. You can buy lemongrass stalks from any grocery shop. 
How to make lemongrass milk tea
Pour water into a pan and add freshly cut lemongrass. Bruise the lemongrass stalk with the side of a knife to help infuse the flavor more in the tea.
Add loose tea to the water and bring it to a boil. 
Simmer for about 7-10 minutes. 
Add milk and simmer for a few more minutes. 
Strain using a tea strainer.
Add the sweetener of your choice and serve hot.