Cerasee Tea, derived from the Momordica charantia plant, is a renowned herbal remedy in Caribbean and African wellness practices. Known for its detoxifying properties, this tea effectively flushes out toxins, offering a refreshed and rejuvenated feeling.
Scientific studies, including those published on ScienceDirect, have explored Cerasee Tea's positive effects on glucose tolerance, making it a consideration for individuals managing diabetes. The tea is also recognized for its anti-inflammatory and antioxidant properties. Brands like Herbal Goodness offer skincare products infused with Cerasee extract, promoting a clear and radiant complexion.
However, moderation and consultation with a healthcare professional are essential to ensure safe and effective use of Cerasee Tea. Every consumer's journey with this herbal remedy is a blend of traditional and modern wellness insights, offering detoxification, potential glucose regulation, and skin purification benefits. Each cup promises a step towards holistic wellness, backed by both traditional anecdotes and scientific research.
This post will cover Cerasee Tea benefits.
What is Cerasee tea?
Cerasee tea originates from the Momordica charantia plant, native to Africa, Asia, and the Caribbean. This plant is a member of the Cucurbitaceae family and thrives in tropical and subtropical climates.
Health Benefits
Cerasee tea is known for detoxification, helping cleanse the body and flush out toxins. It also possesses anti-inflammatory and antioxidant properties.
A Balanced Approach
Due to its bitter taste, moderation and professional consultation are advised for safe and effective consumption of Cerasee tea. Each brew combines traditional use and scientific insights, contributing to health and well-being.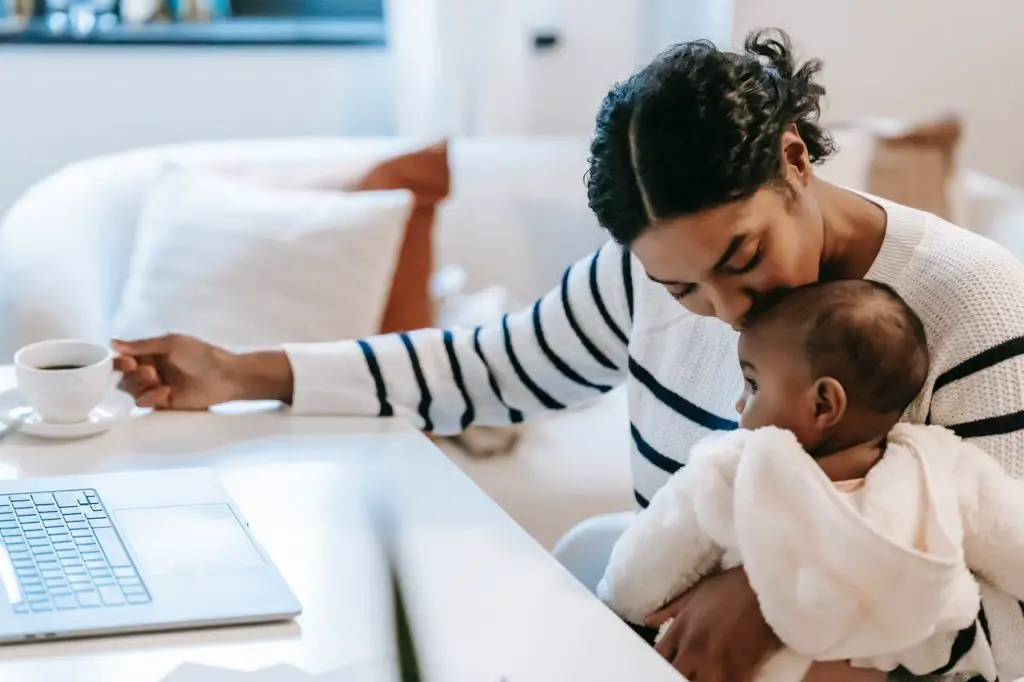 Other names for Cerasee plant
This plant goes by many names. It is also called asosi, bitter squash, bitter cucumber, balsam apple, balsam pear, balsam vine, monk fruit, karela in Hindi, carllie/Popolo/corailee in Trinidad and Tobago, sorosí in Costa Rica, cundeamor in Venezuela, or Lai Kua in China. If you are wondering why you cannot find cerasee tea in your area, you may want to look for the following options.
Benefits of Cerasee and Cerasee tea
Thanks to its properties, this tea is resourceful and beneficial under several conditions.
1. Detoxification
Description: Cerasee tea is renowned for its detoxifying properties. It helps cleanse the body's systems, flushing out toxins and impurities.
Source: The third source provided, a PDF titled "Healthy Teas," outlines the detoxification properties of Cerasee tea.
2. Blood Sugar Regulation
Description: Studies have explored Cerasee tea's impact on glucose tolerance, making it a topic of interest for those managing diabetes. It has shown potential in improving glucose tolerance in normal and diabetic conditions.
Source: The fourth source, an article on ScienceDirect, and the fifth source, a PDF titled "Practical Diabetes," provide insights into the glucose-lowering potential of Cerasee.
3. Anti-Inflammatory and Antioxidant Properties
Description: Cerasee tea is noted for its potential anti-inflammatory and antioxidant properties, which can be beneficial for overall health and skin care.
Source: The third source, "Healthy Teas," mentions these properties, and they are also inferred from the general knowledge of herbal teas' benefits.
4. Skin Care
Description: Products infused with Cerasee extract are acclaimed for promoting a clear, radiant complexion, thanks to the tea's purifying qualities.
Source: The third source, "Healthy Teas," highlights the benefits of Cerasee tea for skin health.
5. Digestive Health
Description: Cerasee tea is often recommended for digestive disturbances and is believed to maintain a healthy gut.
Source: The fifth source, "Practical Diabetes," mentions the use of Cerasee tea for digestive health.
6. Potential Antiviral Properties
Description: There is traditional and anecdotal evidence supporting the antiviral properties of Cerasee, although rigorous scientific research is needed for validation.
Source: The seventh source, a PDF on the antiviral activity of Jamaican medicinal plants, provides an overview of Cerasee's potential antiviral properties.
Precautions and Considerations
Moderation is Key: Due to its strong, bitter taste and potent effects, it's advisable to consume Cerasee tea in moderation.
Consult a Professional: Before integrating Cerasee tea into any wellness or treatment regimen, consultation with a healthcare professional is advised to ensure safety and effectiveness.
Each of these benefits combines the rich tradition of Cerasee tea's use in herbal medicine with emerging scientific insights, offering a holistic view of its role in promoting health and well-being.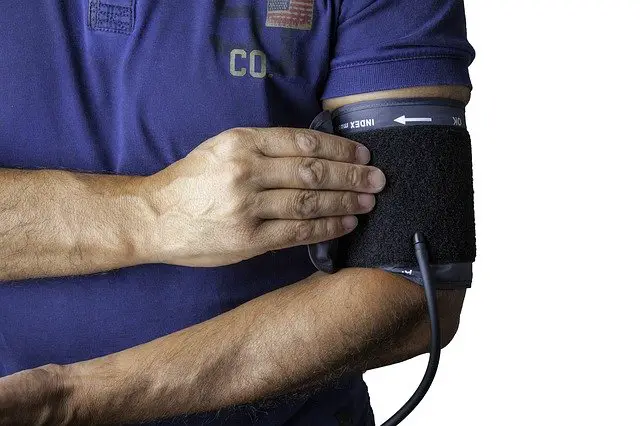 Cerasee tea contains magnesium, potassium, and gallic acid. These help keep blood sugar levels in check, lowering high blood sugar numbers. Gallic acid helps to regulate heart muscles as well as blood pressure. If your blood glucose levels are in dangerous zones, this tea may help you bring them back into the safe range.
It lowers cholesterol and reduces the risk of heart disease and heart attacks.
It also contains catechins which are flavonols and natural antioxidants. These help lower cholesterol levels in the body, keeping your heart in good shape and reducing the risk of heart attacks or heart disease. These bioactive compounds can help reduce oxidative stress and inflammation in the body, which are linked to a reduced risk of chronic diseases, including heart disease.
Reduce the risk of diabetes.
Traditional treatments for diabetes from Asia and the West lndies found that the administration of concentrated aqueous extracts of Cerasee improved glucose tolerance in normal mice and reduced hyperglycemia in streptozotocin diabetic mice without significantly affecting plasma insulin (Ref 4, Page 1). This suggests that Cerasee tea can have a positive effect on blood sugar levels, potentially reducing the risk of diabetes. This evidence supports the claim that Cerasee tea can be beneficial in managing and potentially reducing the risk of diabetes, although more comprehensive clinical trials and studies would provide a clearer understanding of its effects.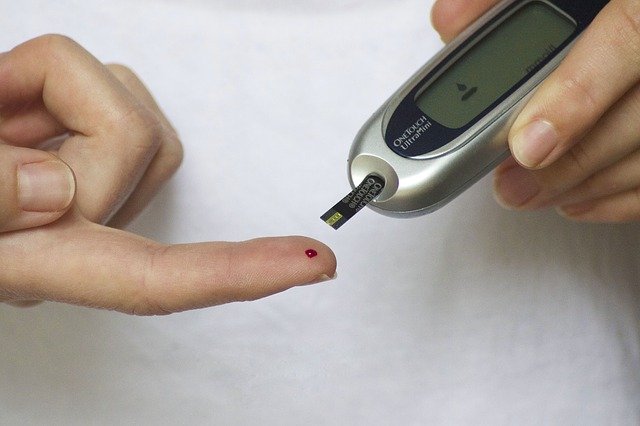 break down. This means that if you already have a G6PD deficiency, you must stay away from this tea.
How to make cerasee tea
In areas where it is native, you may find fresh leaves. The other alternative is to get dried leaves, which is the case in many places worldwide. Its most common form is in teabags. Of which this doesn't need much expertise. Pour boiling water over the teabag into the cup. You can then sweeten using your choice of sweetener.
Remember that the longer you keep the teabag in the water, the more bitter it will taste. Cerasee tea already has a bitter taste, and it may take some getting used to. It is often drunk because of the many benefits it has. In Jamaica, it is often used for several health reasons and is a staple in most kitchens.
FAQs
Is it safe for pregnant women to drink?
The safety of Cerasee Tea during pregnancy is not well-documented in scientific literature. Traditional practices in the Caribbean involve pregnant women consuming the tea, attributing benefits to the unborn child's skin and health, but these claims are not scientifically validated.
Pregnant women should exercise caution and consider the potential effects of Cerasee Tea, given its detoxifying and medicinal properties. In the absence of scientific data, consulting a healthcare provider is essential to assess the tea's suitability, taking into account the specific health status and conditions of the pregnancy to ensure the safety of both mother and child.
What are the side effects of drinking cerasee tea?
Just like with any other good thing, there are some thorns you need to be wary of. Cerasee tea has the downside of dehydrating you. As such, it should not be drunk in excess. It is also essential that you don't drink it for more than nine days consecutively. The other downside is that it can reduce blood sugar to levels lower than recommended, which may cause other health issues such as hypoglycemia attacks.
Also, cerasee causes a deficiency of G6PD, whereby the red blood cells
Can i drink cerasee tea everyday?
Yes, cerasee tea can be drunk every day. There is a risk of dehydration and low blood sugar when consuming large amounts of cerasee tea. This can be balanced by drinking plenty of water and having a balanced diet. Drinking it daily will ensure that you have all the benefits it has to offer.
Where can I find cerasee tea
Depending on where you live, you may find it at certain grocery store or health stores. It is also very common to find it on the streets at Jamaica. You can also buy cerasee tea online.
What does cerasee tea taste like?
Cerasee tea is known for its bitter taste due to its high tannin content. This bitterness is linked to the tea's detoxifying properties. Many believe the stronger the bitterness, the more effective the tea is in cleansing the body. To counter the bitter taste, some people add honey or sugar.
The tea's bitter flavor is also associated with potential health benefits, including glucose regulation, as indicated in studies on ScienceDirect. Despite its bitterness, cerasee tea is valued for its health and wellness contributions.
Can I drink cerasee tea while pregnant?
Avoid cerasee tea during pregnancy due to its diuretic nature, leading to increased urine production and potential dehydration. The tea's detoxifying properties could also release toxins into the bloodstream, posing a risk to the fetus.
There's limited scientific research on cerasee tea's effects during pregnancy. Consult a healthcare professional for personalized advice before consuming this or any herbal tea to ensure both mother and baby's safety.
What is Cerasee Tea good for?
Cerasee tea contains minerals and vitamins that are very useful in reducing fever and thus help improve the body's immune system, making it strong enough to fight illness. It also contains vitamin B6 which is very important for regulating moods and creating energy inside the cells of our body.
Does cerasee tea have caffeine?
No, Cerasee Tea is caffeine-free. It's made from the Momordica charantia plant, not the Camellia sinensis plant, which is the source of caffeine-containing teas like black and green tea.
Cerasee Tea is a preferred option for those avoiding caffeine, offering a detoxifying experience without the stimulant. Studies on platforms like ScienceDirect also indicate its potential in aiding blood sugar regulation. Being caffeine-free, it can be enjoyed at any time without affecting sleep.
How to use Cerasee Tea
Cerasee Tea is known for its bitter flavor and detoxifying properties. Here are two methods to prepare and enjoy this traditional herbal tea.
Warm Lemonade Method
Prepare Cerasee Tea by steeping dried leaves and stems in hot water. To mitigate the bitterness, add 1 teaspoon of lemon juice and 1-2 teaspoons of sugar or honey after brewing. The lemon juice not only neutralizes the bitter taste but also contributes vitamin C.
Traditional Infusion
For a stronger brew, boil equal parts of dried Cerasee herbs and water for 5 minutes. Strain and allow to cool slightly before drinking. This preparation method ensures you capture the full range of the herb's benefits, as noted in studies on ScienceDirect.
Always consider individual health needs and consult with a professional to determine the appropriate consumption frequency and quantity.
Does cerasee tea clean urine?
Cerasee tea is known for its detoxifying properties, but its efficacy in purifying urine is not well-established scientifically. Consumption can lead to side effects like nausea, headache, and diarrhea. Moderation and informed usage are emphasized to avoid adverse effects.
While external application benefits skin health, the focus here is on the tea's internal consumption and its potential detoxifying effects. A mild brew of cerasee tea, especially when mixed with honey in a 1:10 ratio, can mitigate the bitter taste and potentially amplify the benefits. Always consider seeking professional medical advice before incorporating cerasee tea into your health regimen to ensure safety and efficacy.
Does cerasee tea clean your system
The herb decoction is the best way to clean your body. The herb tea helps in reducing the buildup of toxins in the system.
The decoction of this herb is very effective in eliminating toxins from the system. This herb is a great cleanser and detoxifier for the body system, glands, muscles, and joints.
It reduces inflammation, regulates hormone production and enhances immunity as well as regenerates cells to remove free radicals from them to make them more healthy.
Is cerasee tea good for diabetes?
The demand for this herb is increasing manifolds because of its many benefits. A study by the University of Karachi showed that cerasee tea significantly promotes the functionality of blood cells. It is currently used as a remedy and treatment in several clinical practices and natural medicine centers. Cerasee tea has been used to treat diabetes for many years.
The herb produces great results but does not have other side effects or unwanted effects that some other alternative medicines may experience. For diabetes, the decoction of the herb needs to be taken internally regularly. For this, it is best to have about 2-3 cups of herbal tea every day. This helps reduce sugar levels in the body and also improves digestive functions.
This herb's great benefit is that it does not cause any undesired reactions even when taken in high doses for a prolonged period of time.
How long does it take for cerasee tea to clean your system?
The effects of herbal teas like Cerasee can vary greatly depending on the individual's body, metabolism, and the quantity and frequency of consumption.
What is the best time to drink cerasee tea?
The optimal time to drink Cerasee Tea varies based on individual health goals and bodily responses. For detoxification, morning consumption may aid in eliminating toxins, providing a refreshed start. If focusing on digestion, drinking it post-meal can alleviate indigestion or bloating. Those seeking glucose-regulation benefits might align tea consumption with meal schedules, monitoring bodily responses to determine effectiveness.
The tea's anti-inflammatory and skin-clearing properties could make it a suitable addition to an evening skincare routine. Identifying the best time to drink Cerasee Tea involves observing bodily reactions and seeking professional advice to ensure safety and efficacy while maximizing benefits.