Ceylon tea, native to Sri Lanka, is known for its distinct aroma and flavor, coupled with numerous health benefits. Rich in antioxidants, it supports the immune system and combats oxidative stress, contributing to improved well-being. It aids in skin health enhancement, metabolism boost, and reduction of chronic disease risks.
Brands like Dilmah and Teaeli offer a variety of Ceylon teas, each promising a unique experience. However, the quality of these teas is reflected in their price, marking them as a luxury. The cultivation and processing that underline their premium nature are intricate, ensuring each cup is an investment in health and wellness.
This post aims to provide a balanced perspective on Ceylon tea, offering insights into its benefits and cost. We focus on delivering practical information to cater to a diverse audience with varied needs and budgets. Explore the world of Ceylon tea with us, where each sip promises a blend of flavor, aroma, and health benefits.
What is Ceylon tea?
Ceylon tea is a Sri Lankan black tea. It derives its name from this place as it was once called Ceylon. In some areas, it is simply known as Sri Lankan tea.  It is the product of processing and drying leaves from the camellia Sinensis tea plant.
While it may sound like an old song, a lot of teas have this background. So what makes Ceylon different? Well, for starters, it has more antioxidants than most teas. This means that it will also have more benefits than other types of teas you may find on the market.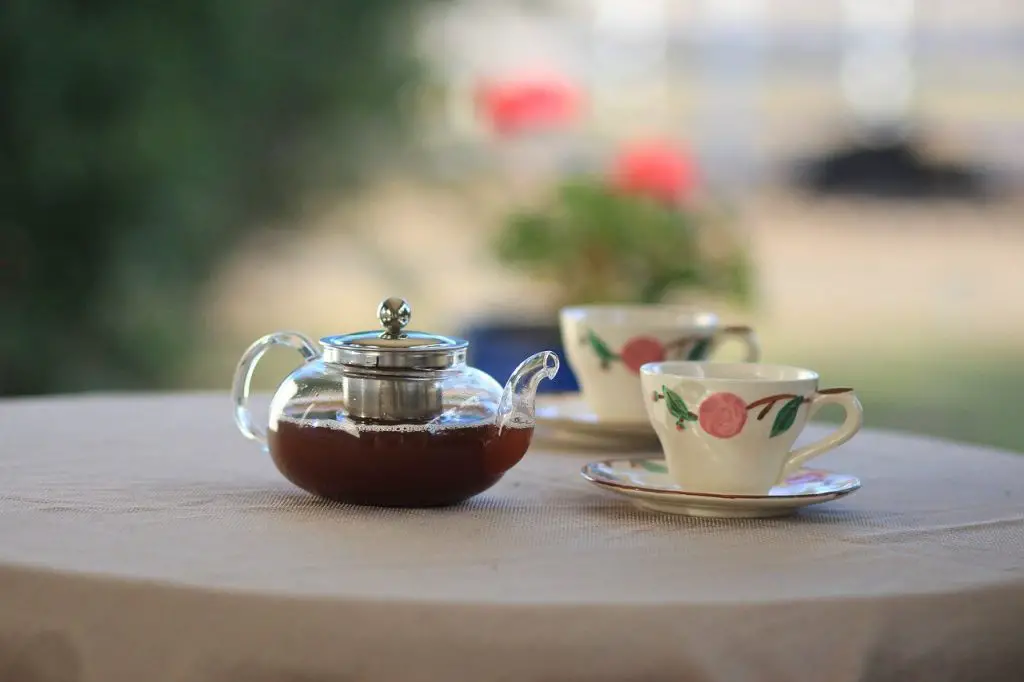 Benefits of Ceylon tea
1. Rich in Antioxidants:
Ceylon tea contains antioxidants that neutralize free radicals, reducing chronic disease risk.
2. Enhances Metabolism:
The tea boosts metabolism, aiding in weight loss and fat burn.
3. Improves Heart Health:
It improves circulation and reduces cholesterol, benefiting heart health.
4. Boosts Immune System:
Antioxidants and vitamins in Ceylon tea strengthen the immune system.
5. Enhances Mental Alertness:
It increases focus and alertness.
6. Sustainable Development:
The industry practices sustainable development in economic, social, and environmental aspects.
7. High Quality and Standards:
Ceylon tea is valued for its quality and cleanliness, supported by a unionized workforce.
8. Supports Skin Health:
Its antioxidants promote a clear complexion.
9. Aids Digestion:
The tea supports digestion and a healthy gut.
10. Promotes Oral Health:
It contributes to oral health, reducing cavities and gum disease risk.
How does Ceylon tea taste? Taste Profile by Region
Ceylon tea offers a diverse flavor profile influenced by Sri Lanka's various growing regions:
1. Central Province (including Kandy)
Flavor: Strong, robust, with a hint of malt
Aroma: Intense
2. Uva Province
Flavor: Smooth, mildly astringent, with a woody note
Aroma: Refreshing
3. Sabaragamuwa Province
Flavor: Sweet, mellow, with a caramel-like taste
Aroma: Subtle
4. Nuwara Eliya
Flavor: Light, floral, with citrus notes
Aroma: Floral
5. Ruhuna (Southern Province)
Flavor: Bold, rich, with a peppery note
Aroma: Strong
6. Dimbula
Flavor: Balanced, with a slight bitterness and refreshing finish
Aroma: Aromatic
7. Uda Pussellawa
Flavor: Astringent, aromatic, with rose and mineral notes
Aroma: Floral
General Characteristics:
Color: Ranges from golden to dark brown
Texture: Brisk and bright
Serving Suggestions:
Ceylon tea is versatile, suitable for both hot and cold servings, and can be enjoyed plain or with additives like milk, honey, or lemon.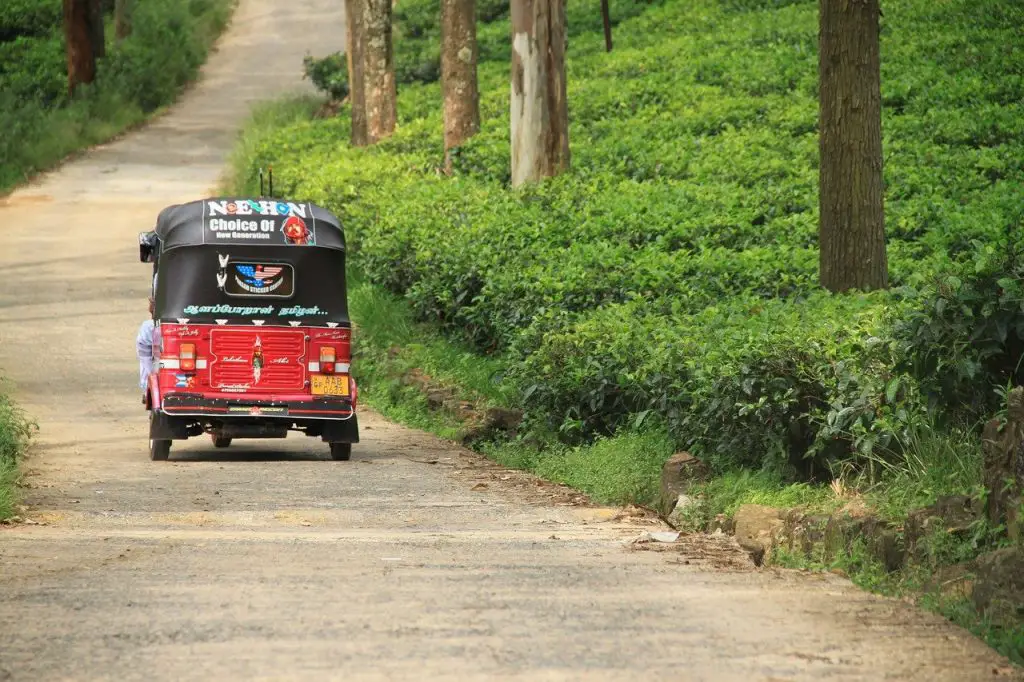 Does Ceylon tea have caffeine? 
Yes, Ceylon tea contains caffeine. A cup of ceylon black tea can contain anywhere from 40-70mg of caffeine, but this is a general range and can vary. The content can vary by type and preparation. The provided sources did not specify the caffeine content. For detailed information, consider consulting scientific articles or tea producers' information.
How do you make Ceylon black tea? 
Making Ceylon black tea involves a series of steps that ensure the tea's distinct flavor, aroma, and quality. Here's a detailed process based on the information from the provided sources:
1. Plucking the Tea Leaves
Source: The tea leaves are carefully plucked from the Camellia sinensis plant, ensuring that only the two top young leaves and the bud are picked. This process is crucial as the quality of the tea depends significantly on the leaves selected.
2. Withering
Source: The plucked leaves are then spread out in thin layers on troughs and allowed to wither for about 12-18 hours. This process reduces the moisture content in the leaves and makes them pliable for rolling.
3. Rolling
Source: The withered leaves are then rolled to break the cell walls and release the leaf juices and enzymes. This process initiates oxidation and shapes the leaves to enhance the flavor.
4. Oxidation or Fermentation
Source: The rolled leaves are left to oxidize in a controlled environment. This process, often referred to as fermentation, is where the leaves change color and develop their distinct flavor and aroma. The duration of this step can vary depending on the desired type of tea.
Reference: "

FERMENTATION OF CEYLON TEA

"
5. Drying or Firing
Source: The oxidized leaves are then dried using hot air in a process called firing. This step stops the oxidation process and removes the remaining moisture, ensuring the leaves are dry and ready for sorting.
6. Sorting and Grading
Source: The dried leaves are sorted and graded based on their size, shape, and quality. This process ensures that only the best quality leaves are packaged for sale.
7. Packaging
Source: The sorted tea leaves are then packaged to preserve their freshness, flavor, and aroma until they reach the consumer.
When should I drink Ceylon tea?
Ceylon tea is versatile and can be consumed at different times:
Morning:

Ceylon tea has caffeine, making it suitable for a morning energy boost.

After Meals:

It can aid digestion when consumed post meals.

Afternoon:

A cup in the afternoon can help with relaxation and focus.

Evening:

Due to its caffeine, it's best to avoid Ceylon tea late in the evening to ensure sound sleep.
FAQs
Does Ceylon tea make you sleepy?
This is a question that often pops up, but the short answer is no. Ceylon tea does not make you sleepy. Instead, it helps to relax your body as well as your mind.
Ceylon tea is a good source of antioxidants such as epigallocatechin gallate and flavonoids like catechins and proanthocyanidins. Antioxidants work by attacking free radicals, which can harm our cells in many ways, including changing DNA structures.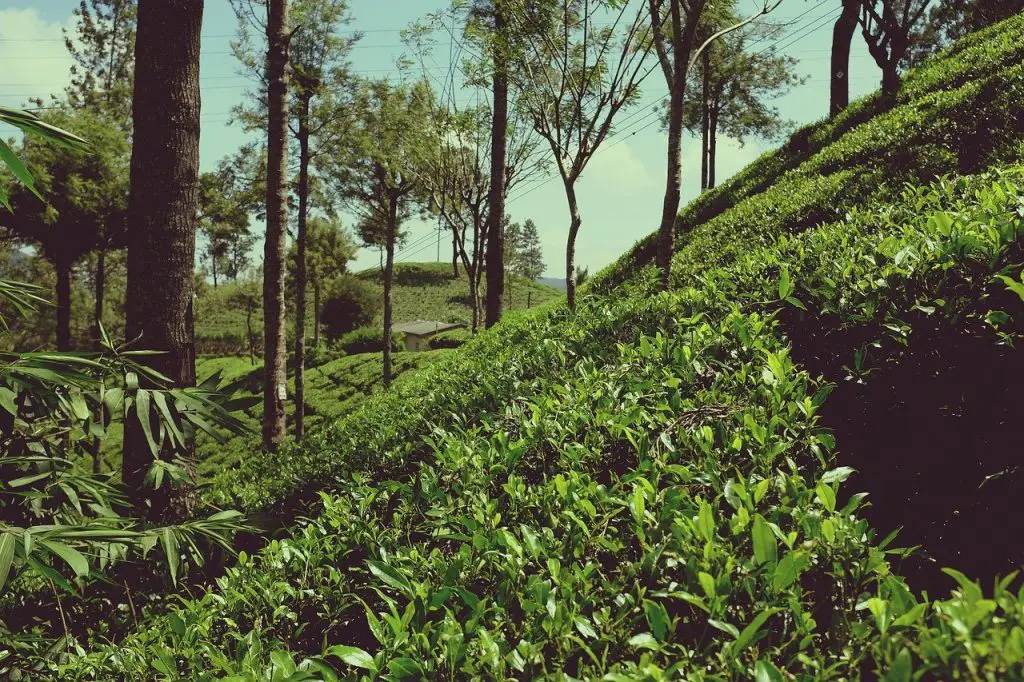 Do you add milk to Ceylon tea?
Ceylon tea was traditionally served with milk, but many now prefer it with lemon or lime. Adding milk at the end of brewing balances the tea's intense flavors. The choice between milk or citrus depends on personal taste.
How long does Ceylon tea steep?
Ceylon tea steeps for 3 to 5 minutes. For a richer flavor, use 20-30% less water than usual.
Influencing Factors:
Tea Type: Different Ceylon tea varieties require varied steeping times.
Preference: Adjust time for desired strength.
Leaf Cut: Finer leaves infuse faster.
Tips:
Temperature: Use near-boiling water for black, cooler for green or white Ceylon tea.
Water Quality: Fresh, pure water enhances flavor.
Experiment: Adjust time and water volume to taste.
How do you drink Ceylon tea for weight loss?
Ceylon tea, renowned for its rich aroma and flavor, can also be a part of a healthy diet aimed at weight loss. Contrary to the notion of decreasing caffeine intake for weight loss, it's more about how you consume it and the overall calorie intake. Here's a more structured approach to incorporating Ceylon tea into a weight loss plan:
1. Morning Boost:
Ceylon Tea for Breakfast: Start your day with a cup of Ceylon tea. It contains caffeine, which can boost your metabolism and energy levels, aiding in burning calories.
2. Midday Refreshment:
Another Cup at Lunch: A second cup during lunch can help in digestion and keep your metabolism active.
3. Avoid Sugars and Creams:
Keep it Pure: To maximize the benefits, avoid adding sugars or creams. Ceylon tea has a naturally pleasing taste, and avoiding additives keeps the calorie count low.
4. Hydration:
Drink Water: While Ceylon tea can be a great addition, don't forget to maintain adequate water intake. Hydration plays a crucial role in weight loss.
5. Balanced Diet:
Healthy Eating: Pair your tea consumption with a balanced diet rich in fruits, vegetables, and lean proteins. Tea alone won't bring about weight loss; it should be part of an overall healthy diet.
6. Exercise:
Stay Active: Incorporate regular physical activity. The energy boost from Ceylon tea can be utilized to enhance your workout performance.
Does Ceylon tea help digestion?
Ceylon tea aids digestion due to its antioxidant content and natural oils. Antioxidants, including catechins, detoxify the body and reduce inflammation, alleviating bloating and post-meal discomfort. Natural oils in the tea stimulate bile production, essential for digesting fats efficiently. Ceylon tea also has a mild diuretic effect, reducing water retention and promoting digestive regularity.