Darjeeling tea is a beloved and iconic tea known for its delicate, floral flavor and the rich cultural history of its production in the Darjeeling region of India. However, the Darjeeling tea industry has faced several challenges in recent years, including political unrest and economic uncertainty, which have made it more difficult for tea producers to maintain the high standards of quality that Darjeeling tea is known for. As a result, some tea drinkers may be looking for alternatives to Darjeeling tea that can offer a similar flavor profile but are more reliable and sustainable. This article will explore some of the best Darjeeling tea alternatives, including their flavor profiles and unique qualities. Whether you're looking for a tea that can offer a similar taste and experience to Darjeeling tea or want to try something new and different, there is an option for you.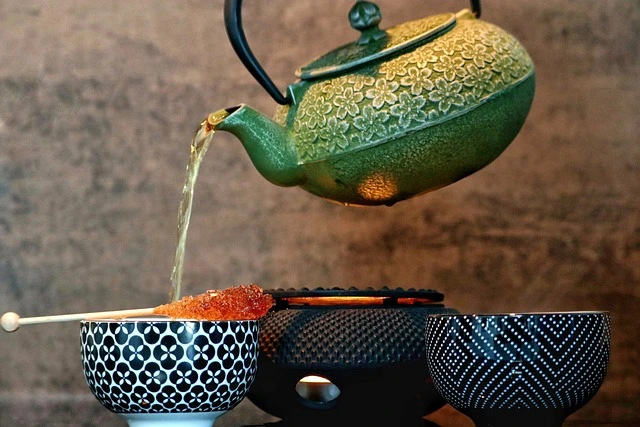 Who shouldn't drink Darjeeling tea
People with migraine, heart conditions, mental health and pregnancy should not drink Darjeeling tea. If you have digestive issues, avoid Darjeeling tea, as it may affect digestion. Consuming too many tannin plant compounds from Darjeeling tea can cause nausea, and constipation, and reduce iron absorption.
Those who are easily affected by caffeine should avoid tea, including pregnant women. Consuming more than 400 mg of caffeine daily or 200 mg for pregnant women or people with migraine, heart conditions, or mental health conditions can affect mood, sleep quality, and heart health.
If you do not wish to stain your teeth, avoid the tea. Darjeeling tea contains tannins, and drinking the tea can stain the enamel, the outer layer of your teeth. Reduce the risk of staining your teeth by adding milk to your tea (Nih.gov).
What tea is similar to Darjeeling
Assam is similar to Darjeeling. Assam and Darjeeling tea produce Black Tea from the same tea plant. They both have better amounts of caffeine. These teas are spicy and Black Tea. Assam and Darjeeling are hilly regions and have caffeine.
What is the best way to drink Darjeeling tea?
To drink Darjeeling tea, you should master precision to keep its authentic taste and flavor. Store the tea leaves since they are sensitive to the outdoor environment. The longer you keep them out in the open, the more it lacks taste. Store the tea leaves in an airtight aluminum container to retain their natural flavor and aroma.
For better results, do not use tap water. Make Darjeeling tea using only soft water from packaged drinking water or a modernized water purifier. You cannot use tap water since it contains chlorine, salt, iron, and other impurities that will spoil Darjeeling tea's authentic taste, aroma, flavor, and texture (Mclearwater.com). 
Do not add sugar and milk because sugar and milk will change its taste. Avoid sugar and milk together if you intend to get the actual taste of Darjeeling tea. Add a few drops of lemon juice to complement the tea's taste.
Use proper equipment to brew Darjeeling tea and to maintain its flavor, keeping the original taste. Try China porcelain pots for steeping Darjeeling tea. If you have multiple blends of Darjeeling tea, try to assign one tea spot for each to avoid cross-contamination across varieties of Darjeeling tea.
Properly infuse tea leaves with hot water and toss the tea leaves before the hot water. Do not use metallic-infusion balls because they will change the original taste. Steeping time depends on the kind of tea or flushes you are using. Steep the hot water with the tea leaves for about 3 to 5 minutes. Continue steeping at 30 sec intervals for your preferred taste.
Darjeeling VS Assam VS Ceylon
Assam and Darjeeling tea produce Black Tea from the same tea plant. They both have better amounts of caffeine. There is a difference in where the tea is cultivated. Assam tea is cultivated in the lowlands, whereas Darjeeling tea is cultivated in the highlands.
Tea plantation is more difficult in the area of Darjeeling as compared to Assam. Assam has a higher production of tea, but when it comes to demand and popularity, Darjeeling tea is better in quality, flavor, and aroma.
Assam Tea has a rich, deep amber color, whereas Assam tea is darker and redder than Darjeeling. Chances are slim that Darjeeling tea changes color when brewed. The Darjeeling tea leaves are smaller as compared to the Assam tea. Darjeeling tea is slightly spicier than Assam tea. Therefore, it is advised that Darjeeling tea should be consumed without milk and sugar to get the best taste out of it, while Assam tea, on the other hand, tastes best with milk and sugar.
Assam tea has a stronger flavor than Darjeeling tea. It has a nutty and earthy flavor to it. Assam is easier to grow and stronger in flavor, making it ideal for Lipton, Tetley, or Celestial Seasonings.  Assam grows year-round, whereas Darjeeling has four separate growing periods, which produce smaller loads.  
The caffeine level in Ceylon tea is 50 mg per serving, compared with Darjeeling tea, which is less depending on the tea leaves used. Darjeeling tea is sweet and citrusy, whereas Ceylon has a strong, leafy note. The taste depends on the kind of leaves bought. 
Darjeeling tea tastes better without adding milk and sugar. That way, you get to enjoy its natural taste. In contrast, Ceylon tea is better with milk and sugar. This is the kind of tea for milk tea lovers. 
Darjeeling and Ceylon both have varieties of teas that they can be paired with. Darjeeling tea can be enjoyed as loose tea and brands like Karma Kettle and Lipton. Ceylon offers loose tea in brands like Mahamosa Loinorn, Declanh, and Dilmah.
They are a product of the Camellia Sinensis plant. However, Darjeeling tea is rich in antioxidants and offers multiple benefits. It keeps your skin healthy and boosts oral health by curbing bad breath and whitening teeth. It also helps boost immunity, aids in weight loss, and increases heart health. 
Ceylon Tea to alits has multiple antioxidants that help weight loss and boost heart health. It controls blood sugar levels making a diabetic like me a go-to option.
Assam tea has a caramel sweetness to it. It can be both malty and spicy, and the color is deep red. Its fruitiness makes Assam a comforting drink. Ceylon tea is refreshing, brighter, and crisper than Assam tea. It has a smooth finish, and Ceylon teas are subtler in flavor, with lighter amber liquor. Some have citrus or mentholated notes to them. Assam and Ceylon tea can blend to deliver a balanced, well-rounded brew.
Assam is rich in malt flavor and dried fruit. It has a round texture and a pleasant finish, whereas Ceylon breakfast is more aromatic. It has a similar warmth but is heightened by a sweeter, more crisp, and refreshing character. With Assam breakfast, the infusion is thick. The texture of the tea is smoother and has a refreshing finish.