What is Darjeeling Tea?
This is an Indian-grown tea, that is indigenous to the Darjeeling district of West Bengal in India. This is a tea variety that can be made into different teas. This isn't something that you can say about a lot of teas on the market. Darjeeling tea leaves can make black, green, white, or oolong tea. This is made possible by different methods of processing.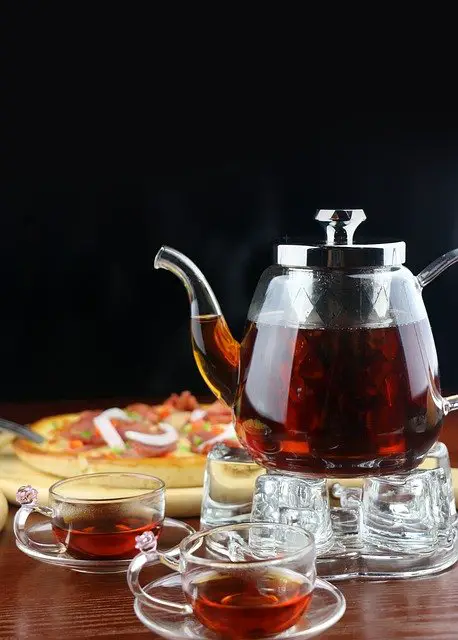 It is thin and also light-colored with floral notes to it. the way that it tastes and smells is heavily dependent on when and how the plant is grown.
What are the different stages of growing Darjeeling tea?
Darjeeling tea is grown at different times, and these are also known as flushes. These are the different stages of growth that the plant goes through, which yield different results to an extent where one may be tempted to think they are entirely different teas. Darjeeling teas go through three major flushes and these will influence the taste and aroma of the tea.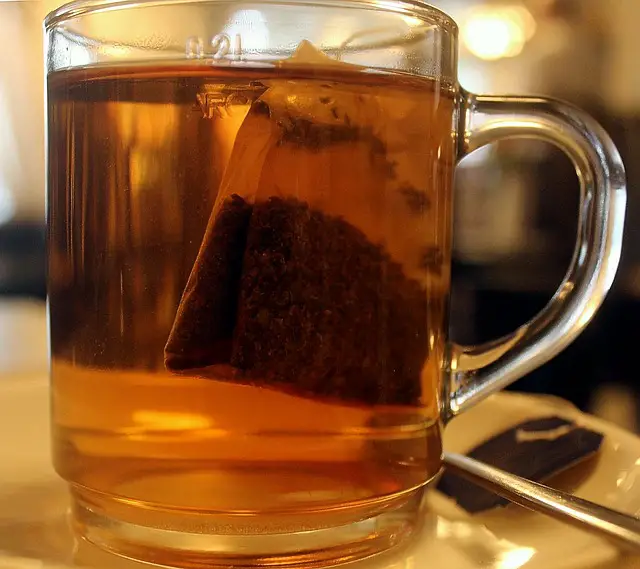 The first flush is between March and May. It is also known as lovers blush or spring flush. This is because new shoots sprout during spring and they are bright green. As a result, the resultant drink at this stage is a light green color.
The second is between June and August, whilst the third happens during October through to November. The leaves at this stage are bigger and darker. The flavor can be described as being muscatel and the drink is more purple looking
In the months between July and September, there's an in-between flush that happens during the monsoon rains, as such, it is known as the monsoon flush. At this stage, the drink is darker and stronger in taste.
Then there's the autumnal flush which occurs between October and November. At this time, you get an infusion that is strong and looks almost like copper, with a gold-ish color to it.
The different flushes influence the color, flavor as well as the aroma of the tea. As the tea ferments, it goes through a process whereby the flavonols interact with the oxygen in the air.
The different stages of fermentation are what set the different types apart from each other. The black tea variation has been fully fermented, oolong teas, are semi-fermented whilst green tea has not undergone any type of fermentation whatsoever. Darjeeling tea is the most common type of tea, even though there are other variations.
What are the benefits of Darjeeling tea?
There are numerous benefits associated with this tea. Let us take a look at some of those.
It is high in antioxidants.
Darjeeling tea is widely popular because of the antioxidants that it has which are highly beneficial for your health. Some of these polyphenols are thearubigins and theaflavins. They help fight free radicals, which are known to break down cells and tissue in the body when they are left to accumulate and go wild. These antioxidants also help to neutralize other harmful toxins in the body.
It may help reduce the risk of cancer.
The nutrients and antioxidants in the tea may also help to reduce the occurrence of chronic illnesses such as cancer. Darjeeling tea has polyphenolic compounds and this helps to deal with stopping the growth of cancer as well as tumors. It also has anti-mutagenic properties. This means that it helps stop cells from mutating and causing further harm to the body.
Helps to lower blood sugar levels
Darjeeling tea also has the added benefit of helping to lower your blood sugar levels. Diabetes is one of the world's killer diseases, especially when it goes unchecked. As such, it is vital to make sure that blood sugar levels are kept in check.
When you have diabetes, it means that your insulin is not being regulated properly. Insulin is a hormone that tells your body how to handle the sugar in your blood.
Type 2 diabetes patients have high blood sugar that needs to be lowered and kept in check. When it gets too high, it can be dangerous and even fatal. 
Drinking Darjeeling tea may help lower your blood sugar, to a more acceptable range. Black tea has been studied and shown to help people who usually have high blood sugar, to metabolize insulin more efficiently.
It may help with weight loss
This is a great way to naturally lose weight. It has a combination of antioxidants and also small amounts of caffeine. It also helps to promote the oxidation of fat. This helps you lose weight in a more natural way.
Studies also show that Darjeeling tea helps to reduce stomach fat, and it also helps to fast track weight loss. If weight loss Is your goal, then you want to look for a tea that is high in antioxidants.
Darjeeling tea has catechins, which may be the reason why it helps you lose weight. Catechins increase the burning of fat and also help to boost metabolism.
It may help prevent cardiovascular disease.
Darjeeling tea is also great for your heart and its health. It does this by increasing blood flow. It has compounds and properties that help reduce plaque and thereby avoid clogging of arteries.
It helps reduce stress.
Stress is one of the leading causes of diseases and conditions that can end up fatal. Darjeeling tea has properties in it that help calm you down and lower stress levels and reduce blood pressure.
One of the ways it does this is by regulating cortisol. This is the stress hormone in the body that needs to be kept In check. Drinking Darjeeling tea can make you inexplicably happy because it would have lowered stress levels.
It may help reduce the risk of Parkinson's disease.
Parkinson's disease is more common in older people, and it is not pleasant at all. It's a neurodegenerative disease that may leave the patient as a mere former shell of themselves.
Darjeeling tea contains L-theanine, as an active compound. Studies show that this could have a hand in preventing diseases such as Parkinson's.
FAQs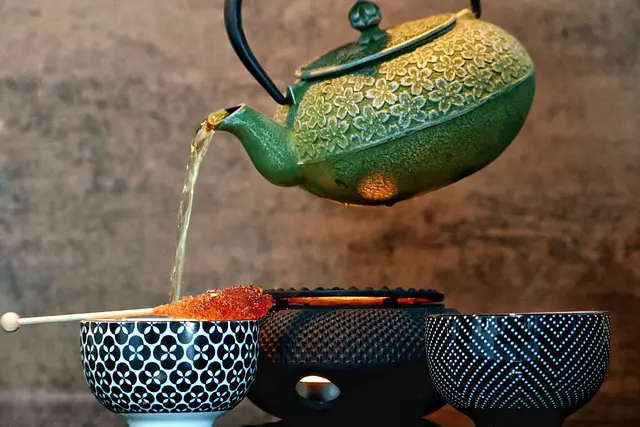 What does Darjeeling tea do in the body?
The primary function of Darjeeling tea is to detoxify the body. It also has other benefits, including boosting energy levels and fighting against systemic oxidative stress.
Is Darjeeling tea high in caffeine?
Since Darjeeling tea is a black tea, it is high in caffeine. Yet, since the plant's leaves used to make this type of tea are more extensive than those used for other tea varieties. There are fewer caffeine molecules per leaf and, thus, a smaller concentration.
What is the origin of Darjeeling tea?
Darjeeling was first grown in the Darjeeling area in 1841 by Archibald Campbell.
Do you put milk in Darjeeling tea?
Yes. Darjeeling is usually served with milk, like any other variety of black tea. But Darjeeling tea tastes good without milk too.
What is the best way to make a cup of Darjeeling tea?
Use freshly drawn cold or lukewarm water with your favorite brewing time to enjoy a light brew. Or use boiled water and allow the leaves to infuse longer for a stronger brew.
What is the best way to drink Darjeeling tea?
Darjeeling tea is best made and enjoyed as soon as it is brewed. Or, you can store it in a sealed container in the fridge for a day or so.
Is Darjeeling good for you?
Darjeeling is great for your health. It has many detoxification benefits and contains phytonutrients to support your immune system. And help fight against chronic diseases such as cancer, diabetes, and heart disease.
Is Darjeeling tea like English breakfast?
Darjeeling is from the Assam region of India and is a pure black tea, whereas English breakfast is an Oolong tea from China. If you prefer the stronger taste of Assam over Oolong, then yes, they are similar.
How long do you steep Darjeeling tea?
Darjeeling tea is steeped for 2-3 minutes, making it a light, refreshing drink.
Is Darjeeling tea the same as Earl GREY?
No. Darjeeling tea is a black tea leaf with a unique flavor, color, and aroma. Earl GREY is an 80% blend of Black Tea and Earl Grey (a type of Oolong tea).
How does Darjeeling tea taste?
Darjeeling tea has a complex flavor, with muscatel notes and cocoa undertones mixed with some floral aromas.
What tea is similar to Darjeeling?
Many other tea varieties have a similar flavor profile to Darjeeling, including Ceylon, YUNANOPO, CHINESE BLACK, and Yunnan.
What is the best way to store Darjeeling tea?
You can store Darjeeling tea in an airtight container in the fridge for up to 2 weeks.
Which tea is better, Assam or Darjeeling?
Darjeeling is the best tea variety, but Assam tea may be a close second if made using 100% Assam tea leaves.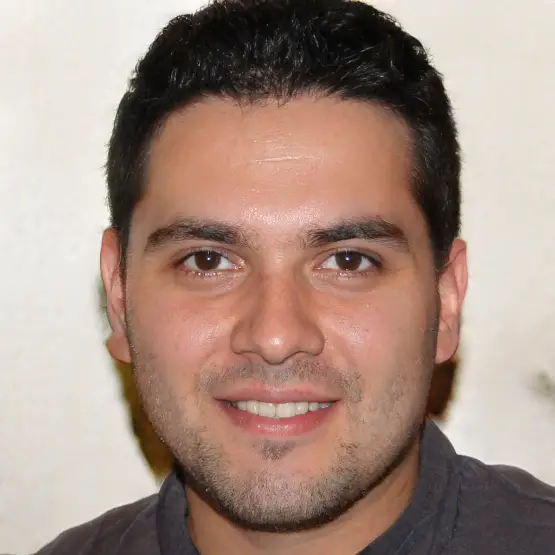 Nature remains the greatest healer. I aim to be a student for my lifetime. All of my content is researched to share this passion.