The distinction between a latte and an iced coffee might not be apparent to someone who does not consume coffee. The ingredients and preparation methods used to make a latte and an iced coffee are different. While iced coffee comes from regular brewed coffee that you pour into a glass with ice, lattes use steamed milk, espresso coffee, and foam. You probably already know various methods to enjoy your morning or afternoon brew if you drink coffee. Even if you consider yourself a coffee connoisseur, mixing up an iced coffee with an iced latte is typical.
What is an iced coffee?
This is brewed coffee that is then poured over ice to create iced coffee. The ice dilutes and cools the coffee, making it more refreshing to sip. You can drink iced coffee with or without milk and sugar.
What is an iced latte?
Strong espresso shots are employed to create an iced latte in place of brewed coffee, along with substantially more milk. With or without milk, iced lattes can be drunk, although they always come with sweetened condensed milk or syrup.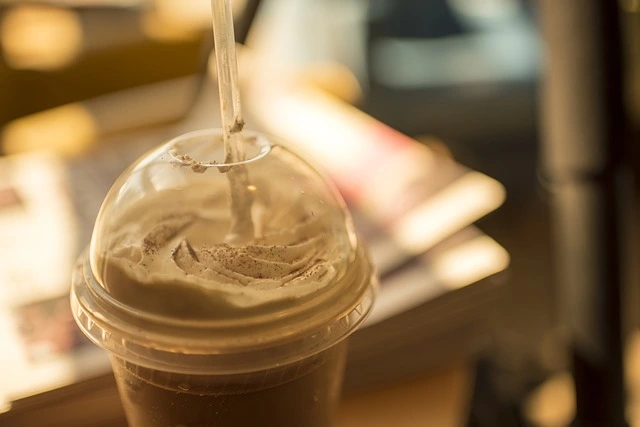 Taste
Many individuals believe that iced coffees and lattes taste remarkably similar. However, they differ significantly in reality.
Although any coffee can have sugar added, store-bought iced coffee drinks may have extra sweeteners that make them sweeter than ordinary coffee. And this is because the sweetness from the sugar or sweetener enhances the flavor and iced coffee tends to be more robust than hot coffee! Depending on the type of coffee you select, you might also detect a faint undertone of bitterness.
Generally speaking, we advise using light-roasted coffee beans. These lighter roasts are ideal for iced coffees since they have a less bitter flavor.
The same holds for store-bought beverages when it comes to the iced latte. The iced form of a standard latte tends to be a little less sweet because the milk isn't frothed or steamed; thus, they usually have syrups, or sugar added. However, you can order an iced latte without any added sugar or sweetness.
Brewing Technique
You can use any brewed coffee for iced coffee. Pour hot coffee over ice after brewing it. Espresso is beneficial for making iced lattes. Espresso is prepared using an espresso maker, combined with milk, and then served over ice.
Coffee to Milk Ratio
An iced latte has a considerably higher coffee-to-milk ratio than an iced coffee. You can add milk to iced coffee, but it is only sometimes necessary. In contrast, iced lattes require one part espresso to three parts milk, creating a sort of coffee-flavored milk; therefore, they wouldn't be an iced latte without milk.
Preparing iced coffee
The following ingredients are required to brew iced coffee at home.
One cup of coffee.
1 cup of ice 
cream or milk (optional)
Sugar (optional) (optional)
Make your preferred cup of coffee by using the cold brew technique. You can use a standard brewing method and pour the coffee over ice if you don't have a cold brew method.
Pour coffee into a glass with ice.
If desired, add cream or milk.
If desired, include sugar.
Stir, then feast!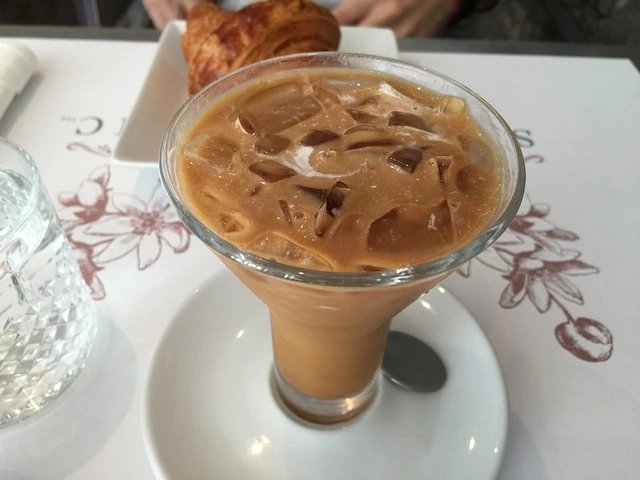 Creating iced lattes
The following components are required to create an iced latte at home:
One espresso shot
One ice cube
cream or milk (optional)
Sugar (optional) (optional)
Instructions:
Make your preferred espresso shot by using a hot brewing technique. You can employ a cold brew approach and pour the espresso over ice if you don't have a hot brewing method available.
In a glass, pour the espresso over ice.
If desired, add cream or milk.
If desired, add sugar.
Stir, then feast!
How do you make a latte?
Making a latte is relatively easy if you have an espresso machine at home.
You only require an espresso maker.
So, to create a latte with an espresso maker, you must:
Activate the device.
Put the filter basket with the espresso coffee grinds inside. In the relevant compartment, add water.
Make the milk ready to be frothed (you pour the milk into the cup jar and place the wand of the machine that produces the steam inside the container with milk)
Place the espresso-filled filter basket in the slit.
Place your coffee cup beneath the filter basket.
To begin brewing the coffee, turn the knob.
Add the frothed milk and foam to your cup of coffee once it has completed brewing.
How do you make iced coffee?
Although it may seem simple, there are two ways to make iced coffee, as I discovered.
The following are two quick ways to prepare iced coffee:
You can prepare it as a pour-over.
Additionally, you can prepare a standard pot of coffee and place it in the refrigerator to cool.
You pour hot water directly over coffee and grind it into ice using the pour-over technique.
Fortunately, I discovered a straightforward technique that you can apply at home whenever you yearn for a simple iced coffee if brewing iced coffee using the pour-over method does not sound appealing:
Brew coffee in a coffee maker and let it cool.
After your coffee has cooled, prepare an ice-filled glass.
Add the chilled, freshly made coffee to the glass of ice.
Add milk or cream.
If desired, add some sugar.
Iced coffee or iced latte: which is healthier?
Which is healthier can be a debatable issue! Which is healthier depends on your recipe, the quantity of milk you use, the syrups and other aromatics you add.
But let's only compare a standard iced latte recipe to a regular iced coffee recipe. The latter tend to be healthier because it typically has less milk and fewer calories. The milk-to-coffee ratio for a standard iced latte is about 34.
It depends on the ingredients you use to make your iced latte or coffee, such as the sort of sweeteners you use or if you top it with whipped cream. Consuming iced coffee with sweets like coffee syrups will result in significantly more sugar than just drinking plain coffee over ice. Additionally, adding whipped cream to a latte will increase the amount of fat added compared to the espresso and milk. Therefore, even if we enjoy experimenting with sugars and various creams, we do it occasionally.
Use low-calorie alternatives like skim milk and almond milk to reduce the calories you consume. But if you want to drink as few calories as possible, choose iced black coffee and avoid sweets.