Welcome, tea lovers, to our comprehensive exploration of Genmaicha tea, one of Japan's hidden gems. This infusion harmoniously combines the earthy essence of green tea with the nutty aroma of roasted rice, delighting tea lovers around the world. Join us in discovering the remarkable benefits and unique qualities that distinguish Genmaicha tea. So grab a cup, relax and let us dive into the fascinating world of Genmaicha tea.
Question: Are you ready to discover the extraordinary health benefits of Genmaicha tea and experience the delicious combination of green tea and roasted rice?
What is Genmaicha tea?
Understanding the benefits of anything helps to know what it is to start with.  Genmaicha tea is a brown rice Japanese tea, sometimes called popcorn tea. Even though Genmaicha means brown rice tea, it does not always need to be made using brown rice. Sometimes, you can use puffed rice, matcha tea powder, or black soybean. Genmaicha tea combines roasted popped brown rice (or a suitable substitute) and green tea leaves.  The combination yields a unique flavour and has various benefits. 
What is the history of Genmaicha tea?
Its history is simple and yet has a few legends and tales attached to it. One of these legends is that a servant dropped a few grains of brown rice in some green tea. The rice was said to have been hidden up their sleeve, and it fell in as they poured the pricey cup of tea. Other tales say that housewives in the same era mixed some brown rice with expensive green tea to go a long way and be enjoyed by the population that couldn't afford pure green tea. 
 It was a way to make real tea available to the general populace of Japan at an affordable price. Some sources say it was made for the poorer Japanese population. This mild brew was created about 100 years ago. When it was first brewed, it would be blended with banch green tea and roasted rice. 
One common thread amongst all the tales is that Genmaicha tea was created to make a usually expensive green tea more accessible and affordable by adding roasted brown rice. It's a great money-saving technique.
Benefits of Genmaicha tea.
Now that we know what it is and the possible ways it came into being, let's look at its benefits. There are some great health benefits. 
Balances Blood Sugar
Imbalanced sugar in the body can be uncomfortable and even detrimental to our health. It can cause fatigue, irritability, and even unhealthy food cravings. Genmaicha balances sugar levels. If you begin to feel your sugar crash or spike, you could drink some of this tea to help centre your levels. 
It contains antioxidants
This tea has several antioxidants, which help a great deal in your overall health. If you drink Genmaicha tea regularly, you help your body detoxify. This, in turn, will help to boost your immune system. There are more antioxidants in green tea than there are in other types of vegetables and also other types of tea. 
Aids in Weight Loss
One of how weight is gained is by giving in to food cravings. Genmaicha tea will help you deal with cravings that come even when you are full. It also has EGCG, Epigallocatechin Gallate, an antioxidant that increases the functionality of the hormone that is linked to controlling fat loss in the body. It will also help to burn body fat faster than normal and also helps suppress your appetite. These factors and eating right can yield good weight loss results. 
Decreases Bad Cholesterol, Increases Good Cholesterol & Lowers Risk of Heart Disease
Genmaicha tea helps lower bad cholesterol, which is one of the causes of heart disease. It may also help increase good cholesterol in the blood. This tea has selenium, which helps improve blood flow, giving your heart a great fighting chance. Selenium also helps regulate thyroid hormones. Inadequate selenium in the body can result in irritability, fatigue, and insomnia, amongst other issues. As such, tea can help increase selenium and deal with the other side effects. 
Lowers Risk of Cancer
Cancer is a leading killer disease caused by an overgrowth of cells. Genmaicha tea contains EGCG, Epigallocatechin Gallate, which helps suppress cancer-causing cell growth. Also, cancer patients often drink this tea after surgery as it is said to help reduce the risk of recurrence. 
It helps relax you
This tea is a popular bedtime routine, as it helps you relax. It contains theanine, which helps communicate with your brain and send messages to relax. It does not act as a sedative but will help you relax and sleep better. The tea has amino acids which help with focus as well as relaxation. It also helps keep you calm. A cup before bed will help you sleep better, and a cup in the morning will help you focus better throughout the day. 
It helps reduce the risk of Asthma.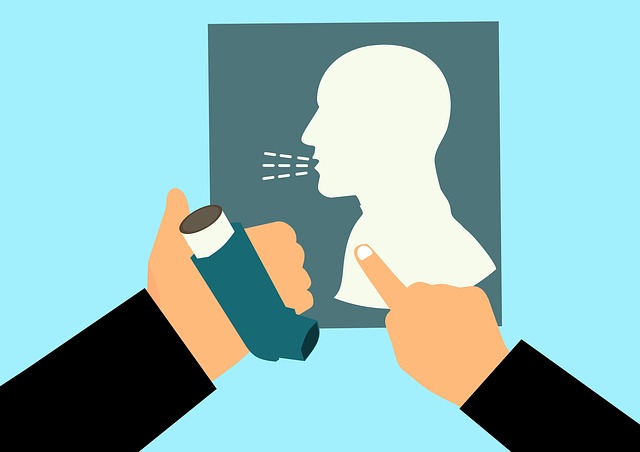 Selenium, found in Genmaicha tea, also helps reduce the risk of an asthma attack.
Improves dental health
The other benefit of Genmaicha tea is that it can help improve your dental health. It has antibacterial properties that will help you breathe better after drinking it. These properties also help kill the bacteria that cause cavities and gum disease, amongst other dental issues. 
What does Genmaicha tea taste like? 
Genmaicha tea has a light yellow colour and a mild taste. It has a nutty flavour and doesn't taste much like what you would expect green tea to taste. The roasted brown rice gives a distinct roasted flavour that you may not find with other types of green tea. 
It also has a grassy base and a subtle flavour that holds the flavours of the tea together. It also tastes slightly sweet, complementing the roasted brown rice's grassy base and nutty flavour. The aroma of the tea is both sweet, grassy, and nutty. It borrows these from the actual taste of the tea. 
The addition of roasted brown rice sets this tea apart from other types of green tea. The flavour is both distinct and yet subtle at the same time. It has a great balance between bitterness, sweetness, and nuttiness. The starch from the roasted brown rice also gives the tea a sweet, warm, and full flavour. 
Is genmaicha tea gluten free?
It would seem so since both green tea and brown rice are gluten-free. The confusion likely arises because genmaicha means "brown rice tea" in Japanese, although green tea typically distinguishes this drink from other black teas.
Is genmaicha tea safe for pregnancy?
Based on available information and studies, caution is advised when consuming Genmaicha tea during pregnancy. While green tea and its constituents may have potential benefits at certain doses, higher doses could pose unknown risks. Catechins, such as EGCG, found in green tea, have been shown to be cytotoxic at higher concentrations, potentially impacting the liver, a vital metabolic organ 1Schmidt, M., Schmitz, H. J., Baumgart, A., Guedon, D., Netsch, M. I., Kreuter, M. H., & Schrenk, D. (2005). Toxicity of green tea extracts and their constituents in rat hepatocytes in primary culture. Food and Chemical Toxicology, 43(2), 307-314.(Schmidt et al., 2005).
Excessive consumption of green or black tea may have harmful effects due to three factors. Firstly, the caffeine content can increase heart rhythm and pose issues for pregnant and lactating women. Secondly, the presence of aluminum in tea should be considered. Lastly, tea polyphenols can affect iron bioavailability in the body.
Pregnant and lactating women are generally advised to limit green tea intake to one to two cups per day. This precaution is due to the potential impact of caffeine on heart rhythm. Additionally, caution should be exercised when combining green tea with certain medications, as caffeine's diuretic effects may interfere with their effectiveness 2Bruneton, J. (1999). Pharmacognosy, phytochemistry, medicinal plants. Lavoisier Publishing.(Bruneton, 1999).
Given the potential risks and uncertainties, it is recommended that pregnant individuals consult their physician before incorporating Genmaicha tea or any other form of green tea into their diet during pregnancy.
Does genmaicha tea contain caffeine?
Genmaicha tea contains caffeine, although the caffeine content in Genmaicha is lower compared to other green teas. This makes it a suitable option for those seeking tea with reduced caffeine levels. Enjoy the delightful flavors of Genmaicha tea without consuming excessive caffeine. Genmaicha tea contains about 40 mg of caffeine per 100 ml. This is much less than the caffeine content of coffee. Therefore, a standard cup of Genmaicha tea (250 ml) is equivalent to about 1-1.5 cups of regular coffee in terms of caffeine content.
How many calories in genmaicha tea?
There are no calories in genmaicha tea.
How long to steep genmaicha tea?
The recommended brewing time for Genmaicha tea is three to five minutes, although opinions may vary. Some sources recommend a brewing time of up to 30 minutes, while others say you can steep it for as short or as long as you like.
Consider your taste preferences and desired strength when determining the infusion time. Adjust the duration to achieve the flavor and strength you prefer.
Genmaicha tea contains caffeine. People who are sensitive to caffeine or certain groups of people such as pregnant women and children should limit their consumption or consult a physician.
Where to buy genmaicha tea
To buy genmaicha tea in the US, UK, and Europe, you have several options. Here are some recommendations based on the provided web search results:
In the US:

Specialty tea shops: You can find genmaicha tea in any specialty tea shop across the country [1].
Online vendors: Numerous online vendors offer genmaicha tea. You can check out popular e-commerce platforms like Amazon for a wide selection of options.
Buddha Teas: Buddha Teas is an online tea retailer that offers genmaicha green tea, which you can order and have delivered to your location [6].

In the UK:
In Europe:

Online vendors: If you are in Europe, you can explore online tea vendors that offer international shipping. Amazon UK may also provide shipping options to certain European countries.
Remember to check the shipping policies and availability of genmaicha tea in your specific location when purchasing online.
References and Sources
https://web.archive.org/web/20170212083833/http://www.taiyo-ya.com/herb_teas_en/index_en.html
https://www.purenaturalsite.com/en/bloginfo2-1934-article4281