When it comes to tea, green tea and black tea are the two most common varieties. Green tea has been a popular choice for thousands of years and today is heralded as a true health drink. Black tea is known for its wonderful flavour and unique colour, but antioxidant rush is absent. Hojicha is a blend of green and roasted tea, giving you the best of both worlds. In addition to being delicious, hojicha has been shown to have a wide array of health benefits.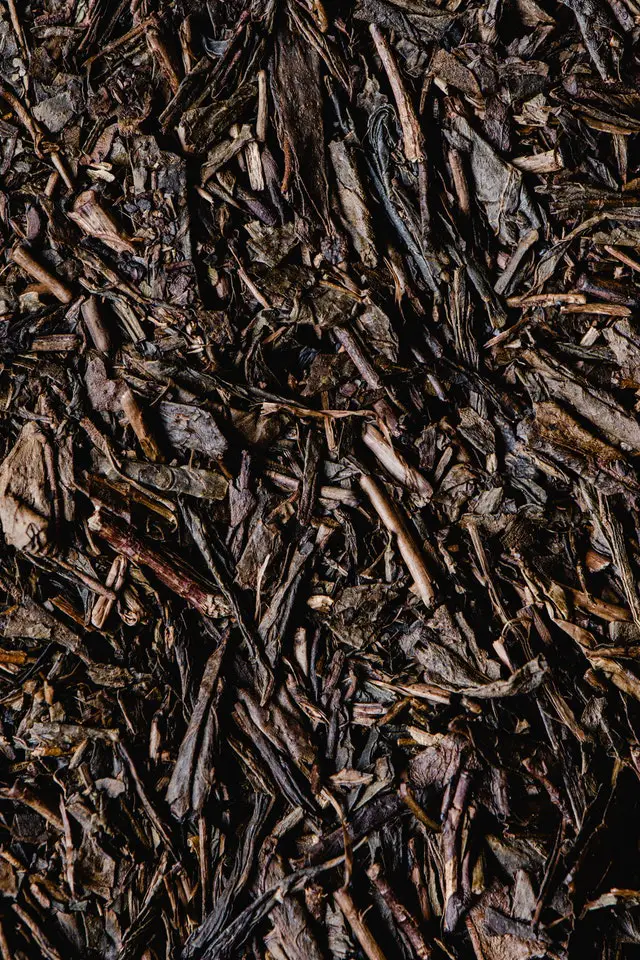 Delving into the World of Hojicha
It's easy to overlook the humble Japanese green tea, hojicha. In a world of fancy, highly processed, expensive teas, it's the one that often gets left out. But those who have taken the time to have a hot cup of hojicha or even try it as a cold brew are instant fans. It's got a calming effect thanks to its roasty, toasty notes, which make it perfect for winding down at the end of the day. (Hojicha is the tea equivalent of a warm blanket and fuzzy slippers.) Moreover, it's chock-full of cancer-fighting antioxidants, which is probably why it's called "health tea."
Hojicha tea benefits
Antibacterial effects
According to a study's findings, living cells were not detected in the sheets containing hojicha tea leaves, suggesting that hojicha possesses superior antibacterial effects. This information is significant because the absence of living cells indicates a strong ability to inhibit bacterial growth.
Reduces inflammation
Inflammation levels are at an all-time high, and hojicha is a great, easy way to lower them. One study has shown that the antioxidant properties of hojicha help protect your body from free radical damage, and inflammation is a major cause of cell damage. Another study showed that the antioxidants found in hojicha could help fight inflammatory diseases such as rheumatoid arthritis.
Tones skin
Hojicha contains antioxidants that help protect skin from photo-ageing and other skin damage. The antioxidant in hojicha can make skin appear more firm and elastic, so you can see great results without spending money on creams or lotions.
Keeps bones healthy
Hojicha is a great source of calcium, and it may even help prevent osteoporosis in older women. It's also high in magnesium, which supports the health of bones and teeth.
Reduces stress
One study showed that eating foods high in magnesium can help protect against the harmful effects of stress on the body, including high blood pressure, blood clotting, and more. Since hojicha is high in magnesium, it's no surprise that drinking it can help lower your stress levels.
Inhibits nitrosation
Another study found that extracts from hojicha, a roasted brown tea with low catechin content, significantly inhibited the nitrosation of morpholine and N-methylaniline. Nitrosation is a chemical reaction that forms potentially harmful compounds called nitrosamines. Hojicha's ability to inhibit nitrosation suggests it could help reduce the formation of nitrosamines. Despite its lower catechin content compared to other teas, hojicha may offer unique health benefits and be a good choice for those seeking a tea with protective properties against nitrosamine formation.
Helps Insomnia
Thanks to its caffeine content, hojicha can help reduce the severity of insomnia when consumed regularly. Its soothing properties make it an ideal evening beverage to support a good night's sleep.
It helps heal the digestive tract
Hojicha's antioxidant content aids in reducing gut inflammation, a common cause of cramps and pain. Additionally, its high fibre content promotes easier digestion, providing relief from constipation or diarrhoea.
Blood Sugar Management
Research suggests that hojicha may help lower blood sugar levels, offering potential benefits for individuals managing diabetes.
Lowers cholesterol
The antioxidants present in hojicha contribute to reducing bad cholesterol levels while increasing the levels of good cholesterol. This dual effect helps lower LDL (bad) cholesterol and promotes a healthy immune system.
The Power of Hojicha's Antioxidants
Hojicha has a higher antioxidant content than black or green tea, making it an excellent shield against free radical damage. Studies have shown that Hojicha tea contains 15 to 30 times more antioxidants than green tea and about ten times more catechins than black tea. It also contains two to four times the concentration of theanine, an amino acid associated with relaxation and stress reduction.
Caffeine Levels
For those looking for a low-caffeine alternative, Hojicha tea is an excellent choice. With a little more than a quarter of the caffeine content of coffee, about half the caffeine content of sencha tea, and a little more than a third of the caffeine content of matcha tea, hojicha is a gentle and soothing alternative. A standard serving of one cup (250 ml) of Hojicha contains about 7.7 mg of caffeine. The roasting process used to prepare Hojicha further reduces the caffeine content, creating a soothing tea experience without the drawbacks of higher caffeine content.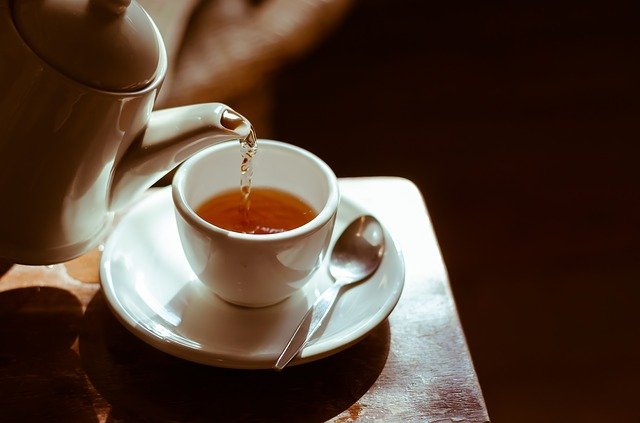 Brewing the Perfect Cup
To brew a delicious cup of hojicha tea, follow these simple instructions:
Start by gathering your ingredients: hojicha tea leaves and water.
Measure approximately 3 grams of hojicha tea leaves for every 12 ounces of water. This ratio ensures a well-balanced brew.
Heat water to a temperature of around 175°F (80°C). This temperature is lower compared to other teas to avoid extracting excessive bitterness from the leaves.
Place the hojicha tea leaves in a teapot or tea infuser.
Pour the hot water over the tea leaves, ensuring they are fully submerged. Let the tea steep for about 4 minutes. This duration allows for the extraction of the tea's unique flavors while maintaining a low level of astringency.
After 4 minutes, remove the tea leaves from the water to prevent over-steeping and bitterness. You can either strain the tea leaves or remove the infuser from the teapot.
Your perfectly brewed hojicha tea is now ready to be enjoyed. Pour it into your favourite teacup and savour its medium body, balanced sweetness, and low astringency.
Feel free to adjust the brewing time and temperature based on your personal preference. Some individuals may prefer a stronger or milder cup of hojicha, and experimenting with different brewing parameters can help you find your ideal balance.
Caution & Potential Side Effects
Although Hojicha is generally a low-risk tea due to its short fermentation time and minimal handling, it's important to be aware of potential side effects. Pregnant women and individuals sensitive to caffeine should monitor their hojicha consumption to ensure it meets their specific needs.
Where to Buy Hojicha Tea
You can buy several brands of hojicha tea on Amazon. apanesetea.sg offers Hojicha tea that undergoes roasting, resulting in a light tea with a delightful aroma [1]. For those looking for Hojicha powder, Matchaya.sg provides a suitable option for tea lattes, baking, and everyday drinking, sourced from Kyoto, Uji [2]. Hvala.com.sg offers Hojicha made from roasted Sencha leaves, delivering a toasted and nutty flavor from the highest grade tea leaves [3]. Redsunproducts.com provides premium Hojicha made from the finest green tea leaves in Japan, offering convenience with their teabags [5]. Additionally, Let's Drink Tea (letsdrinktea.com) provides recommendations for specialty tea shops and online vendors where Hojicha tea can be purchased [6]. It is recommended to visit the respective websites or contact the vendors for the most up-to-date information on availability and purchasing Hojicha tea.
One of the most popular brands is Kettle by Sankaku, which produces a variety of hojicha teas. The company makes green hojicha tea and white and brown varieties.
Published Research Papers
Hojicha (Japanese Green Tea) Varies in Antioxidant Activity and Modifies the Effects of Coffee on Blood Pressure in Humans Fed with a Low Fat Diet
Yasuhiko Aoki, Norio Yamada, Makoto Takeda, Takamoto Sonoda
J Agric Food Chem. 2013 Nov 15;61(23):8181-8191. doi: 10.1021/jf402904h
Antioxidant activity and health-beneficial compounds of roasted tea (hōjicha)
A. Y. HASHIMOTO, K. M. MATSUMOTO, S. YAMADA, N. KURIMURA, S. YAMAGUCHI
J Med Invest . 2015 ; 62 : 25 – 32 . Published online 2015 Feb 12. doi: 10.2152/jmi.62.25 .
Conclusion
In summary, Hojicha tea offers a unique and delicious tea experience that combines the best of green and roasted tea. Not only does it have a calming and relaxing effect, but it also offers a number of health benefits that have been proven by scientific studies. With its superior antibacterial properties, anti-inflammatory effects, and potential to promote healthy skin, bones, and digestion, Hojicha proves to be a true wellness tea. Its nitrosation-inhibiting properties and lower caffeine content compared to other teas make it an excellent choice for those seeking a beverage with protective properties against harmful compounds and a low-caffeine alternative. Enjoy a cup of Hojicha tea throughout the day and experience its exquisite taste, soothing properties and potential health benefits.
References
Hojicha (Japanese Green Tea) Varies in Antioxidant Activity and Modifies the Effects of Coffee on Blood Pressure in Humans Fed with a Low Fat Diet
Yasuhiko Aoki, Norio Yamada, Makoto Takeda, Takamoto Sonoda Journal of Agricultural Food Chemistry 2013 Nov 15;61(23):8181-8191. doi: 10.1021/jf402904h
Antioxidant activity and health beneficial compounds of roasted tea (hōjicha)
A. Y. HASHIMOTO, K. M. MATSUMOTO, S. YAMADA, N. KURIMURA, S. YAMAGUCHI Journal of Medical Investigation (JMI) 2015 Feb;62(1):25-32 Published online 2015 Feb 12 doi: 10.2152/jmi.62.1.25
Antioxidant properties of Japanese green tea (hōjicha)
Yasuhiko M. Aoki, Norio Yamada, Makoto Takeda, Takamoto Sonoda Journal of agricultural and food chemistry 2009 Oct 6;59(20):8336-8341 Published online 2009 Sep 18 doi: 10.1021/jf9018631.
Fractionation, isolation, and characterization of polyphenolic compounds from hōjicha leaf
Masamitsu Kitaoka, Takayuki Umeyama, Yasuhiro Niimi, Norio Yamada Folia Microbiologica (Tokyo) 2009;54(4):233-236 Published online 2009 Aug 25 doi: 10.1007/s12223-009-0062-3
甲井 正巳, 上山 康之 , 田中 孝之, 山田 篤史 日本分子生物学会論文集 2007;40(5):1318-1324
Kitaoka M., Umeyama T., Niimi Y. Journal of Microbiology and Biotechnology 2006;16(5):361-366 doi: 10.