What is honeybush tea?
Honeybush, which is also known as cyclopia intermedia, is a shrub that has woody stems. And leaves with yellow flowers, which smell a bit like honey. This is where the name comes from. This is a herbal infusion from the Eastern Cape in South Africa. In many ways, honeybush tea is like rooibos tea which is from the Western Cape. If you know how that tastes, then you would know how honeybush tea tastes.
It is a brew that is made from the fermented honeybush plant leaves steeped in hot water. Its benefits are many, and as such, it has become prevalent. They range from medicinal to therapeutic. The honeybush plant has sweet-smelling flowers that smell a little like honey, and this is how it is named.
How does honeybush tea taste?
It has light floral notes to it. It may also taste a bit roasted and can easily be compared to the taste of honey. It has a full-bodied taste and is also pretty sweet. For reference sake, it is often likened to rooibos tea, but the two are different. One of these differences is that honeybush tea often tastes a lot less like medicine, which one can say of rooibos tea.
Can I make honeybush tea at home?
It's always easier to grab a tea bag and steep it in water to make your cup of tea. But this is not the only way. You can also use tea leaves. Put a teaspoon of tea leaves in a teacup, then boil water at about 212˚F, which you will then pour over the tea leaves. Allow the leaves to steep for about 5 minutes or so, depending on how strong you want your tea.
You can then strain the tea leaves and add the sweetener of your choice. You can either have honeybush tea hot or iced. For the latter, let the tea cool down and then pour it into the glass, then add some ice.
Does honeybush tea have caffeine?
This is an important fact to check with any tea. This way, you will know what side effects to accept. Whilst this is a tea, it is not one in the traditional sense. It is not made from the camellia Sinensis plant. Instead, it is made by brewing different parts of the honeybush plant, and these parts do not have any caffeine. As such, you don't need to expect the same side effects as you get with teas with caffeine in them.
What are the benefits of honeybush tea?
Honeybush tea is often picked for its numerous benefits, and they encompass a large area.
It is rich in antioxidants
Honeybush tea is highly beneficial for your health because it has a great number of antioxidants. These unique compounds work to help reduce the damage to tissues and cells in the body. It is rich in polyphenols, particularly xanthones such as mangiferin and flavanones such as hesperidin and isokuranetin.
These antioxidants help reduce inflammation, according to studies by https://pubmed.ncbi.nlm.nih.gov/28721824/. They also have cancer-fighting properties and help fight against lifestyle disorders, according to studies by https://www.ncbi.nlm.nih.gov/pmc/articles/PMC5414237/.
It may have anti-diabetic properties.
The polyphenols in honeybush tea may have the benefit of treating type 2 diabetes. They may also help to prevent and manage it. Hesperidin, also found in honeybush tea, also helps to regulate and lower blood sugar levels. This comes about by regulating enzymes that play a major role in sugar metabolism.
It also protects the pancreas from being damaged. Diabetic patients have impaired pancreatic function, which may result from insulin resistance or low insulin production. Mangiferin, also found in honeybush tea, helps slow down the progression of kidney damage or nerve damage. These are complications that may arise from diabetes. Drinking honeybush tea may help.
It may help improve bone health.
Mangiferin and hesperidin, which are both found in honeybush tea, may help bone metabolism. Mangiferin slows down the breaking down of bone tissue, and hesperidin encourages bone formation. As such, honeybush tea can protect your bones and help them form especially when there has been damage.
It is good for your skin
Honeybush tea may also be good for your skin, according to studies. Whether you have it as a tea or as even applied topically, but for now, let us look at the tea. Research shows that this tea has properties to protect the skin against aging and UV radiation. It has been proven to help reduce wrinkles and add elasticity to the skin and rehydrate it. It also has properties to help guard your skin against the effects of the sun, such as skin peeling or reddening.
It may help relieve menopausal symptoms.
Honeybush tea is also potentially great for women who have reached menopause. It's a difficult stage for most people, and oftentimes you have to play it by ear and see what works for you to relieve you from the numerous symptoms it may come with. Isoflavone, which is found in tea, may help with the symptoms of menopause by mimicking the female hormone.
Does honeybush tea have any side effects?
Honeybush tea is made of fermented leaves, and as such, there is a risk of contamination during the fermentation process. Also, it is important to check and make sure that it will not interact with medication that you may be taking for the same condition because it affects metabolization. It is always best to check with your doctor before taking the tea, as is the case with any herbal teas. You want to make sure that there are no contraindications.
There aren't any documented side effects. However, you can cross-check with its properties and make sure there is nothing that it would contradict, such as drugs or treatments that you may be on.
Is Honeybush tea a diuretic?
Honeybush Tea is a unique type of herbal tea and doesn't offer anything diuretic. This is because honeybush tea is made of fermented leaves, which can help rid your system of toxins and increase the rate at which your body rids itself from toxins and excess water. In this way, it is more like a cleanser or liver tonic that helps detoxify it.
What does Honeybush tea taste like?
Since it's made of fermented leaves and not of flowers like the other teas, honeybush tea has a savory flavor. It can be quite different from the other herbal teas you have tried. But once you get used to it, it gets quite appreciable.
Is honeybush tea recommended for weight loss?
It is known that honeybush tea has properties that can help promote weight loss if taken in moderate amounts. A study by the University of Michigan was done on mice and showed that it helped them become slim and loses weight. The tea is known to increase the metabolism, so you lose weight faster, and all the other benefits are found with regular consumption.
Is Honeybush tea safe for kids?
Honeybush Tea is safe and can be taken by kids, although the best thing to do would be to consult with their doctor first.
Is Honeybush tea safe?
Honeybush tea is entirely safe, as it contains no caffeine. It can be taken moderately and in small amounts without any problem, so long as you take it by the instructions given by your doctor.
Can I drink honeybush tea while pregnant?
Honeybush tea is safe to drink during pregnancy. However, you must always check with your doctor before drinking anything during pregnancy.
Is Honeybush vegan?
Honeybush tea is organic and does not contain animal products of any sort to be consumed by vegans.
Is Honeybush tea gluten-free?
Honeybush tea is gluten-free.
How do you grow Honeybush tea?
Honeybush tea is a bountiful plant that can grow well in any climatic conditions. Honeybush tea is used widely by farmers to grow in drought-prone areas and also has been adopted as one of the successful bio-fuel crops.
What does 'Fandar' or 'Hindi' mean?
Hindi refers to the time of year when red hibiscus blooms and maybe the first language spoken by bees. Fandar means "flowering."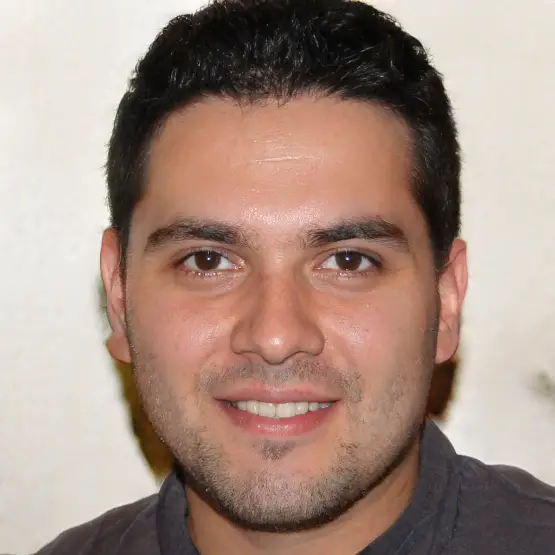 Nature remains the greatest healer. I aim to be a student for my lifetime. All of my content is researched to share this passion.