Essiac tea is a herbal beverage that has recently become quite well-liked among fans of natural health. Herbal tea's supporters assert that it has the power to detoxify the body, boost immunity, and eliminate cancer cells. Others, who point out that there is little data to justify its usage, view it as a dubious cancer therapy. Essiac tea is a concoction of many herbs, including Indian rhubarb, slippery elm, sheep sorrel, and burdock root. Essiac tea reportedly has anticancer qualities and the potential to improve detoxification, strengthen the immune system, and reduce inflammation.
Ingredients in Essiac Tea Recipe:
Burdock root, cut, 1 1/2 pounds (680 grams) (Arctium lappa is a natural blood detoxifier).
Turkish (Indian) rhubarb root powder, 28 grams, and 1 ounce
Instructions for Brewing Essiac Tea
Essiac tea is a concentrated decoction that is boiled, steeped for a night, and kept in the fridge. The shelf life of an opened jar is two to three weeks. These materials should be available; a lidded enamel, glass or stainless steel pot, canning jars, lids, rings (brown bottles are optional), a funnel, a filter, or a glass measuring cup. Never use any Teflon or aluminum utensils. You can carefully extend Essiac tea's shelf life by sanitizing all equipment, jars, rings, lids, and other containers. To create the tea, use water without chlorine.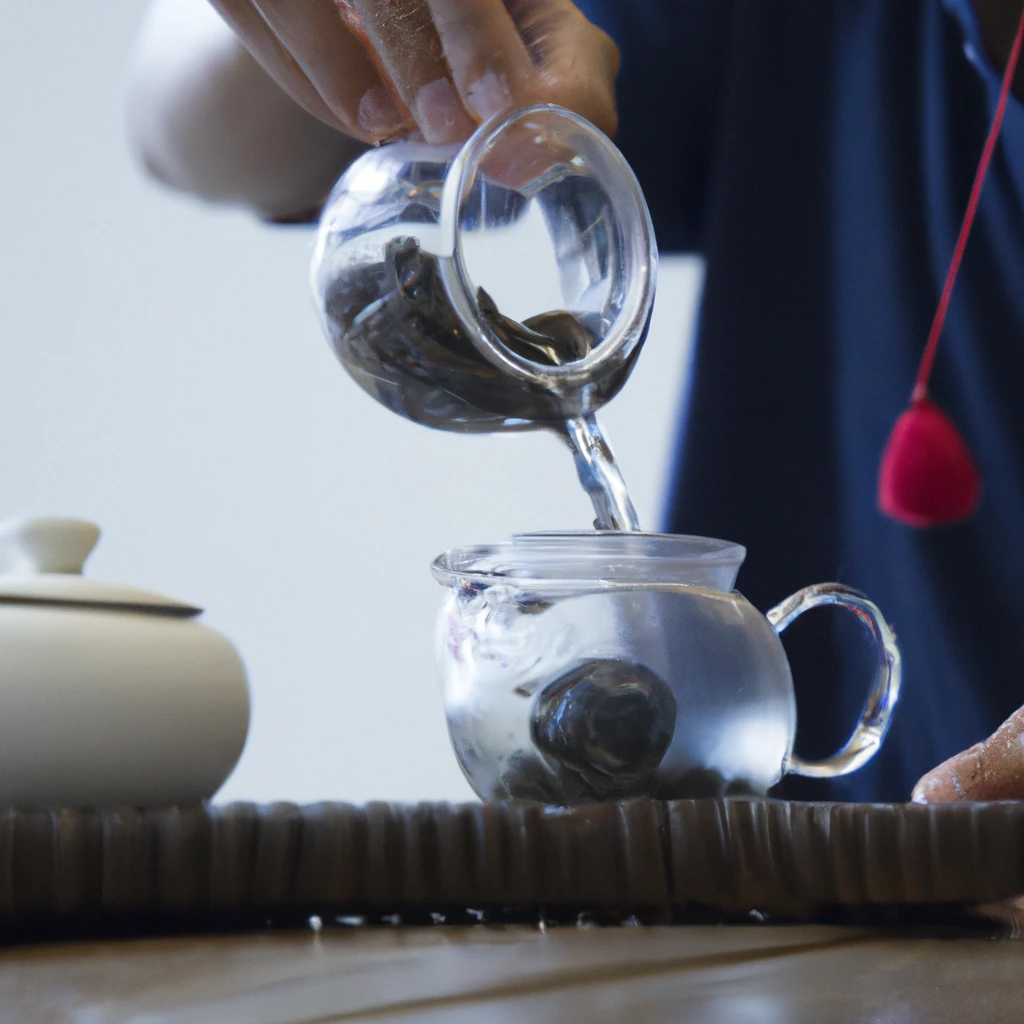 Add Boiling water to a pot. Herbs should be added to boiling water and cooked for 10 minutes at a medium boil while covered. Smaller amounts, 2 quarts or less, must be cooked gently and under close supervision to prevent boiling off too much liquid.
Add 2 oz. (57g) of herbs (about 12 cups) to 5–5 1/2 quarts of boiling water to make one gallon.
Add 1/2 oz. (14g) of herbs (about 2 Tablespoons) to 5 to 5 1/2 cups of water to make one quart.
The proportions are on Rene Caisse's use of an Imperial Quart measure, 40 fl. Oz. during most of her life.
Tea should be allowed to sit, covered, at room temperature or lower, for 10 to 12 hours after being taken off the burner (no more than 18 hrs.)
Prepare the bottles or jars you'll use to decant the tea. When preparing a single pot, you can wash the container and any associated tools in hot, soapy water, rinse well, and then fill it with boiling water. You can then cover it with a clean cloth and empty it when ready to decant. 
When producing multiple jars at once, sterilize pots by boiling them for ten minutes in a canning kettle or large saucepan. (When making more than one jar, disinfect the spoon, funnel, strainer, measuring cup, etc.)
Reheat the tea in the covered saucepan to steaming, not boiling, temperature. To ensure that the herbs settle to the bottom of the pot, turn off the heat and let the tea sit covered and undisturbed for a few minutes.
 Pour liquid from the pot into a canning jar by setting a funnel and filter on top of heated containers. (If neither a funnel nor a filter is available, carefully pour the liquid. Even after straining, it is customary still to have sediment at the bottom of the jar.) Put the lids on, let them cool, and then put them in the fridge.
You can use the residual sediment in the kettle to make poultices (add powdered slippery elm bark for a more paste-like consistency). Any extra dry herb blend should be kept in a glass jar or foil pouch in a cold, dry location. The deposit can be discarded or utilized in a cotton drawstring bag in the bathtub.
Can I heat the essiac and drink it warm?
You can consume the essiac cold directly from the refrigerator. If it cannot be finished cold, do so at room temperature (but be sure to refrigerate the pitcher and take out individual servings to leave out at room temperature when needed). You run the danger of overprocessing it if you reheat it.
The best way to drink essiac tea
One portion: Add 2 to 4 fl. oz. of hot water, or more, to a cup after adding 1 to 2 fl. oz. (or 30 to 60 ml, 2 to 4 tablespoons, or 1/8 to 1/4 cup) of Essiac tea decoction.
Don't reheat the decoction, please. You can instead boil water without issue. If you want clear tea, carefully pour it without disturbing the sediment, or you can shake it up in the jar and drink it as part of the tea. Essiac 1-2 oz. Recommended dosage per day. Take it all at once or in two doses. Possibly also consumed cold. Essiac is not harmful in higher amounts, although Rene Caisse only advised using 12 to 1 oz. Per day and never exceeding four oz. Per day for more than a few days before reducing the dosage.
You should not microwave tea. On an empty stomach, sip Essiac tea carefully. Give it time to digest (at least a half hour) before you eat or drink anything else. Periodically take a break from Essiac (for instance, a day every week, a weekend every month, or a week every three months). If Essiac tea tastes sour or white mold is visible floating on the surface, throw it away. Essiac herbs and tea are sensitive to heat and light; store decoction in the refrigerator and keep spices in a cold, dark area.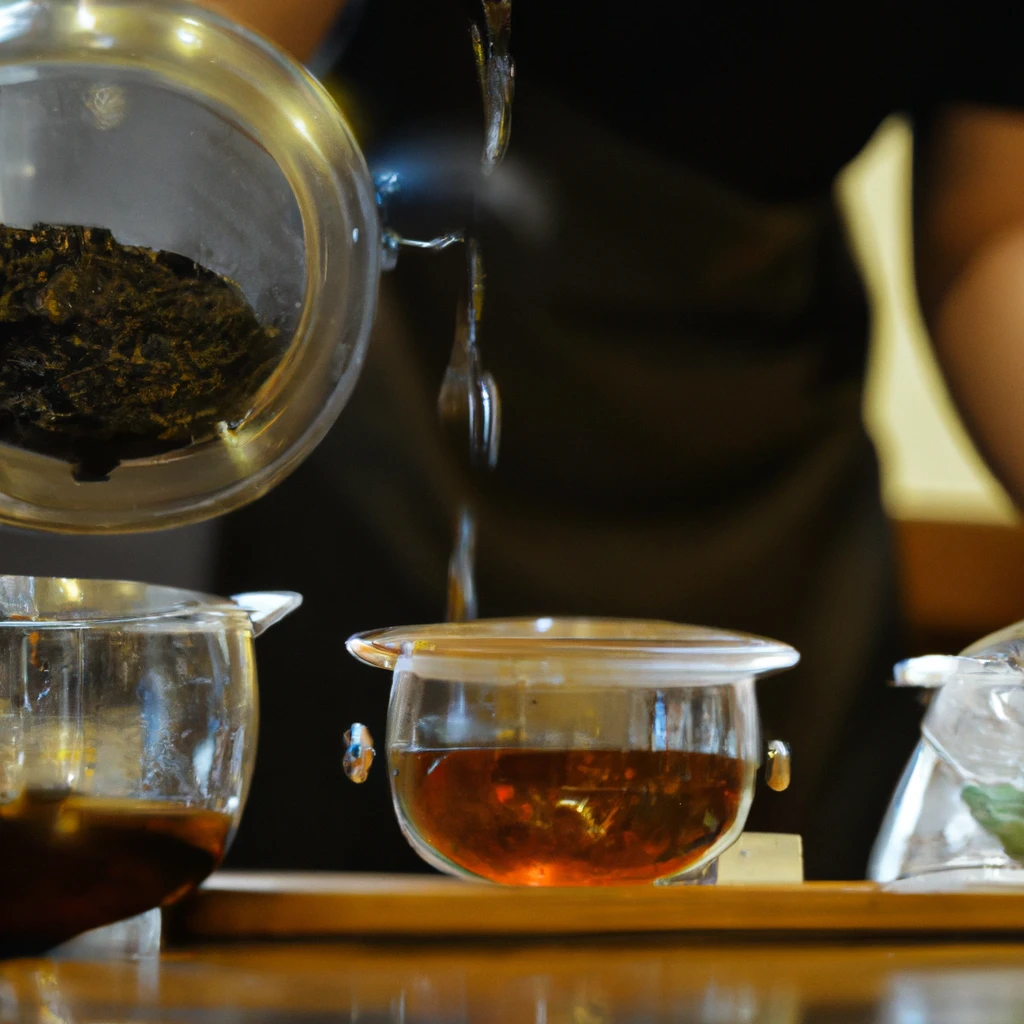 Potential side effects
A variety of adverse outcomes are linked to the use of Essiac tea. These include headaches, swollen glands, frequent urination, increased bowel movements, skin problems, and flu-like symptoms. It is not advised for pregnant or nursing women because it may have adverse effects. Studies on animals and test tubes suggest that it might promote the development of breast cancer cells. 
The tea makers also advise against using it if you are a woman who is nursing or pregnant. Essiac tea is another beverage that some advice against if you have breast cancer since research on animals and in test tubes suggests that it may encourage the development of breast cancer cells.
Storage Instructions for Essiac Tea
Since this product has no additives or preservatives, you must keep your brewed essiac tea in the refrigerator. After two to three weeks, brewed tea is not kept in storage since it could become destructive. Use a container of your choice to store your tea, such as one meant for iced tea. No particular pitcher is required because the essiac would have cooled down by the time you were going to store it. 
The containers should have an open top to stir your essiac before pouring. Dark bottles are not required because your refrigerator already has a dark interior (hence, there is no opportunity for the tea to experience light damage). Before utilizing any containers to hold your goods, properly clean them with hot water and soap.
Conclusion
You can brew Essiac tea from a combination of herbs that may offer health advantages, but only studies on its alleged anticancer properties have produced consistent findings. In reality, research on animals and test tubes has revealed that tea stimulates the growth of breast cancer. It might also have adverse side effects. The four easy steps above show that making essiac tea is not a complex process.