What is kawakawa tea
Kawakawa is a herb with large heart-shaped leaves. It is also known as Macropiper excelsum and is an alternative to black tea. It does not contain caffeine but remains refreshing and rejuvenating. The tonic helps improve the energy and stamina of a person.
When mixed in hot water, the leaves bring out strong and authentic flavours, aromas, and natural minerals that help soothe your digestive system and purify the blood, removing toxins from the body. 
Kawakawa leaves have medicinal properties applied during inflammation and body soreness. The leaves also treat skin conditions and ailments as well as cure toothaches. The energising tea is ideal as a morning beverage or anytime you want to.
Although some kawakawa leaves have holes, there is more to harvesting other than the holes on the plant. When looking at the plant, you can see which leaves are safe to take further down the knuckle, as the leaves at the end of a branch will not have come with new leaves. By not knowing the correct leaves, you may end up with a heap of the wrong leaves and stunting the tree growth. Keep the leaves where you can see them.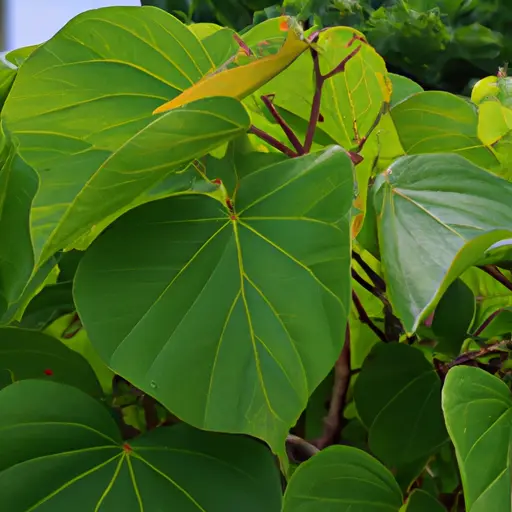 How to make kawakawa tea
Ingredients
Kawakawa leaves fresh/dried
Water
Lemon juice
Slice of fresh ginger
Honey (optional)
 Step-by-step guide
Take a teaspoon of kawakawa leaves.
Pour 500 ml of water into a brewing pot and bring it to a boil. Add a bit of grated ginger if you want.
Add the dried kawakawa leaves to the boiling water. 
Bring the water to a simmer. Simmer it for at least 15 minutes.
Strain the kawakawa leaves tea into the cup and enjoy the hot drink. Add a herbal tea bag of your choice to the pot: chamomile, Jasmin, red bush, ginger or fresh ginger slices, peppermint or fresh mint leaves, chai, fresh lemon juice or slice, as well as a spoon of honey for some sweetness. Enjoy with lemon for an extra refreshing drink, sweetened with honey if desired (Healthline.com). Infused with fresh mint leaves and this helps to soothe and calm an upset digestive system. Choose to infuse with fresh ginger, which also has anti-inflammatory properties and can also soothe an upset digestive system. It helps ease any nausea. For a more stimulating tea with some caffeine and antioxidant properties, infused with green tea. For iced tea, pour your kawakawa tea over ice. It is ideal on a hot day for a refreshing iced tea.
Additional Tips
You should know how to prepare kawakawa leaves. Pick the leaves, rinse them and pat dry. Place them on a fine mesh or a covered oven rack in a single layer out of direct sunlight. Cover with a light material like a muslin cloth. The room they are drying in is not humid or damp. 
You may run a dehumidifier in the room or place them in a small dehydrator on the lowest setting. Flip the leaves to dry both sides. Once dry, crumble them into a glass jar that tightly seals and use them when needed.
Kawakawa tea benefits
Fresh kawakawa tea helps with digestive problems, urinary tract health, and anti-inflammatory properties, cleanses the blood, and detoxification. Add these to a pot, and once it is boiling, turn them down and simmer for around 20 minutes. Keep the pot lid on throughout this process.
Kawakawa help to support bladder complaints and a healthy urinary system. It is for a healthy digestive system and stomach ailments, despite being bitter. It comes with stimulating properties that make it great for constipation. It is used to support IBS, cramping, bloating, and indigestion.
Kawakawa may help to support healthy circulation and toothache. Although it is bitter and has invigorating properties, it is for stimulating digestive secretions to assist with the breakdown of food. It is also antispasmodic, meaning it eases muscle spasms or cramps. It helps to calm down an irritated or over-full digestive tract.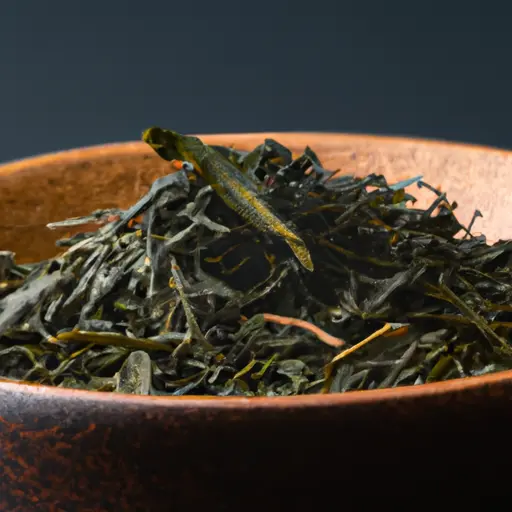 It is for kidney and bladder issues as a detox tonic. It can help with circulation assisting with cardiovascular disease.  It works for treating infections due to its antimicrobial and analgesic properties internally and externally.  It helps reduce inflammation of skin conditions such as psoriasis, eczema, and rashes. 
Kawakawa leaves are part of the pepper family with antioxidant, anti-inflammatory, and anti-cancer effects. Kawakawa leaves contain a component called myristicin which triggers the release of nitric oxide from cells (Nih.gov).
The release of nitric oxide is the body's anti-inflammatory response that aids the body in responding to inflammation. The plant is soothing and helps with the reduction of blemishes and rashes. It produces a numbing effect which is why the leaves relieve toothache.
It can also work as a digestive tonic to ease discomfort after overeating or rich foods and help with stomach pains. For musculoskeletal issues, kawakawa leaves are boiled. Use the infused liquid to support rheumatism and arthritis.
Wounds and bruising gets better with heating the kawakawa leaves. Fresh leaves help speed up the healing process. Kawakawa infusion supports the chest and respiratory health and sore teeth, or swollen gums and tonsils.
Use kawakawa because it is a powerful plant that supports the whole body. You can rely on incorporating this versatile plant into your everyday life. It supports a healthy immune system. You can have it in your skin oil to support healthy skin and skin repair. Kawakawa adds to this formula's tonic and energy-supporting action.
Kawakawa benefits for skin
Kawakawa leaves have natural cleansing properties for extreme skin conditions and problems, like acne. It takes care of eczema and dry skin. Kawakawa tea can soothe or resolve problems such as eczema, psoriasis, rashes, or dermatitis and ensure lasting relief.
Kawakawa tea side effects
Kawakawa leaves can have a numbing effect if taken in excess. If you are pregnant, nursing, taking prescribed medications, or navigating a health condition, consult with your local practitioner before consumption. Kawakawa does have laxative properties and is sedative.