Let's assume you enjoy drinking tea, lovely tea, and you're wondering how to sweeten it without using sugar. Maybe you're seeking something to emphasize and improve the flavour of your tea infusion, or you've just realized that sugar doesn't energize. If you can't help yourself, here are some suggestions for substitute sweeteners for your cup of tea. Natural sugar, whether white or brown, doesn't have an excellent reputation, and for a good reason—aside from a brief moment of pleasure, they provide nothing to our bodies and, if consumed excessively, can have adverse health effects. When used correctly and in moderation, the sugar replacements that this article's subject not only don't harm your health but can improve it.
Sweetening tea with honey
Honey is a natural sweetener, and it's widespread to add some to tea. More than one person has undoubtedly found it helpful in dealing with a cold. Additionally, numerous honey varieties are available, each with a distinct flavour note, colour, and quality. Linden honey is among the most well-liked types, but you can occasionally find buckwheat, honeydew, and even heather honey, which has a seductive aroma and flavour. Black tea and honey go wonderfully together, but honey also brings out the best in green tea. Since rooibos tea already has honey undertones, you should add it sparingly to that beverage. Just a tiny touch of honey will do because it is so delicious. Additionally, it complements other ingredients like lemon, mint, ginger, and spices that counteract its sweetness. It can be the ideal addition to both thirst-quenching iced drinks and warming winter teas.
Use honey as directed by boiling half a gallon of water.
Turn off the heat.
Give the tea five minutes to steep.
Include 3/4 cup of local, raw honey.
Add a half-gallon of cold water while stirring.
Pour into a pitcher and put in the fridge to cool.
Maple syrup
Canada's liquid gold, often known as maple syrup, is a preferred natural sweetener. Here, you have a choice between a milder kind that doesn't alter the flavour of the drink and a darker variety with a caramel aftertaste that pairs ideally with tea when adding ginger. Naturally, I'd like the darker version. Maple syrup is a treasure trove of minerals, B vitamins, and antioxidants. In terms of calories, it is also considerably better than sugar. No matter what kind of tea you prefer, a tea flavoured with maple syrup can let you appreciate the nuttiness! It pairs well with unflavored black tea, rooibos tea, oolong milk tea, lemon tea, and rooibos tea.
To use maple syrup, follow these steps:
Boil a half gallon of water
Move it from the heat
steep the tea for five minutes
add 3/4 cup of pure maple syrup; stir; add a half gallon of cold water;
pour into a pitcher; chill in the refrigerator.
Stevia
A delicious substance that is calorie-free and up to several hundred times sweeter than sugar. Additionally, it doesn't cause blood sugar levels to rise. It is the most rational decision. Unfortunately, stevia doesn't taste like sugar at all. The sweet flavour comes on somewhat later than expected, lingers in the mouth a little longer, and leaves a distinctive, slightly bitter aftertaste that is not to everyone's taste. Mainly if we use it in more significant amounts, you'll need to get acclimated to the taste of stevia, preferably by masking it with other flavours, like fruit, in tea. In search of a herbaceous tea flavour? It's time to try stevia. While some people find stevia's taste to be smooth and sweet, if you're a supertaster, you might prefer to sweeten your strong-tasting tea with stevia's liquorice-like flavour.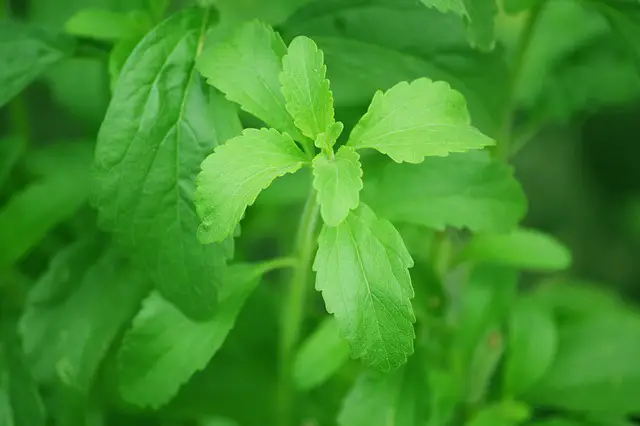 Stevia, use the following instructions:
Heat a half gallon of water.
Turn off the heat.
Let the tea infuse for 5 minutes.
Add one teaspoon of crushed stevia leaves.
Add a half gallon of cold water while stirring.
Fill a pitcher with liquid, then chill in the fridge.
Liquorice
One of the first sweeteners is liquorice root. It leaves a recognizable herbal aftertaste. Because of this, the sweetness of liquorice, an excellent note of mint and lemon balm, and a warming note of cinnamon and cloves make an intriguing pairing with herbal teas.
Molasses
A by-product of the sugar-making process is molasses. It contains the essential minerals and B vitamins that sugar is missing. It comes in the shape of a thick, flavorful syrup and is caramel-like. Its exceptionally potent flavour is ideal for warming drinks made with black tea, spices, and cocoa beans. Additionally, black molasses suits black teas because everyone likes its sweet, malty, and bready flavour. Don't undervalue the power of blackstrap molasses; when poured in more significant quantities, it completely takes over the cup! You wouldn't be able to resist the improved flavour it gives your tea if used sparingly.
Date syrup
Brown date syrup has a thick, substantial consistency. It enhances the flavour of black tea perfectly. It tastes good—robust; it's lovely.
Birch sugar- xylitol
Almost little distinguishes xylitol's appearance and flavour from that of regular sugar. But that's where the similarities end because xylitol differs significantly from sugar in calories, glycemic index, and other positive attributes. It has a bland flavour and a mildly chilly aftertaste. Perfect for sprinkling sugar over black and green teas, but it also works great with fruit and herbal teas.
Erythritol
The same class of compounds as xylitol includes erythritol. It has a low glycemic index and almost a few calories. It tastes neutral and only somewhat less sweet than sugar. It works perfectly as a sugar substitute and doesn't alter the flavour of the tea.
Tagatose
Compared to the other sweeteners, tagatose is less well-known and has three times fewer calories than sugar. Additionally, consuming it makes you enjoy its sweet flavour and helps the intestinal microbiota function properly. Like sugar, it has no discernible taste. In tiny doses, it will sweeten any tea. Tagatose also highlights the flavours of milk, lemon, and mint.
Dried fruit
What else can you use to sweeten tea? Dried fruit and rooibos tea will naturally improve and greatly enhance the flavour of black or green tea. Pick your favourite foods and try different combinations. You'll undoubtedly come upon a pairing that will win your heart. Both black tea and dates and green tea with dried pineapple are delicious combinations. However, the variety of dried fruits offers you countless options and the possibility to try new things.
Doing absolutely nothing?
With any luck, this essay has helped you navigate this sweet world, and you now know how to sweeten your tea. As you can see, there are many options for white sugar replacements to use with tea; several recently released goods are on the market. However, keep in mind that the best and healthiest tea is the one that is served without sweets when you can fully appreciate its flavour. However, if you can't live without sweetness, use sugar replacements sparingly and carefully. Also, remember that the more delicate the drink, the less sweetener and chemicals it requires. Therefore, the most crucial factor is that tea is a beverage that brings people together, regardless of preferences and interests.