Discover the unique Hunza Tea, cultivated at nearly 10,000 feet in the Hunza Valley of Northern Pakistan. Join us as we explore this herbal infusion's benefits, brewing techniques, and history. Hunza tea has gained global recognition for its soothing properties and potential health benefits. Uncover the rich traditions, delve into its advantages, and master the art of brewing this wellness elixir. Whether you're a tea enthusiast or intrigued by natural remedies, prepare to be enlightened and inspired on this journey into Hunza tea!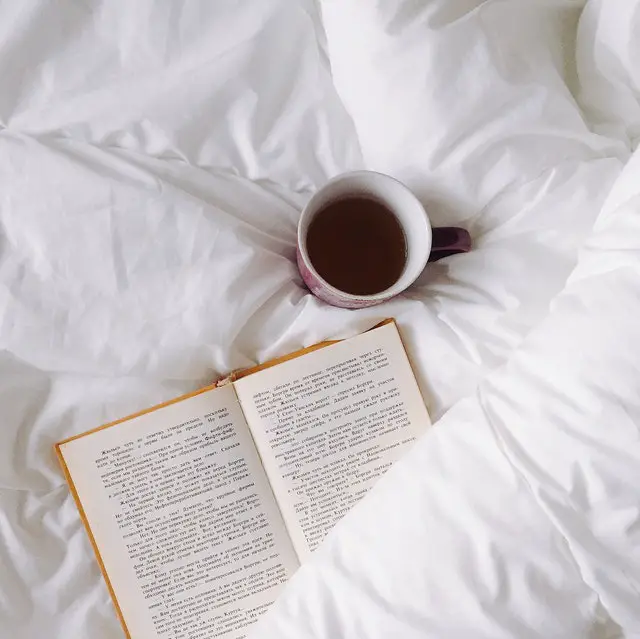 How to prepare Hunza tea
To prepare Hunza tea, follow these simple steps:
Bring water to a boil.
Add Hunza tea leaves or bags.
Simmer for 5-7 minutes.
Let it steep for 3-5 minutes.
Strain into cups or mugs.
Sweeten with honey or preferred sweetener, if desired.
Prepare a delightful Hunza tea using these straightforward instructions, savouring its unique flavours and potential health benefits.
If the Hunza tea is too strong:
Dilute the tea: Add a small amount of hot water to your cup or mug of Hunza tea to weaken the strength. Taste and adjust as desired.
Steep for a shorter duration: Reduce the steeping time when brewing the tea. Start with a shorter steeping time, 3-4 minutes, and gradually increase if needed.
Add hot water: Pour some hot water into your cup or mug of Hunza tea to dilute the strength. Adjust the amount based on your taste preference.
If the Hunza tea is too weak:
Increase steeping time: Allow the tea to steep for longer to enhance its strength. Add a minute to the steeping time and taste to determine the desired strength.
Add more tea: Increase the Hunza tea leaves or bags used when brewing. This will result in a stronger flavour. Adjust the quantity based on your preference.
Let it steep longer: After removing the tea from the heat, let it steep for a few additional minutes before straining. This will allow the flavours to infuse further.
Hunza Tea Calories
Hunza tea is a low-calorie beverage with only 11 calories per cup, comparable to plain black tea. Watching your total calorie intake can be enjoyed as a balanced diet. If you keep an eye on your calorie consumption, you can enjoy the benefits of Hunza tea in moderation.
Hunza Tea Benefits
Hunza tea offers several potential health benefits. While no scientific evidence supports specific claims that it prevents disease or guarantees an excellent immune system, the unique properties of Hunza tea may contribute to overall well-being. It is known for its calming properties and possible antioxidant effects. By incorporating Hunza tea into your daily routine, you can discover its potential health benefits and enjoy a soothing and invigorating beverage.
Increase energy
Some have reported that drinking Hunza Tea provides an energy boost and can help with concentration issues.
Reduces Inflammation
Another benefit of Hunza Tea is that it can reduce the symptoms of inflammation and swelling. A study published in the journal Antioxidants found that drinking Hunza Tea helped reduce some symptoms associated with inflammation.
Increases Metabolism
The tea's antioxidants have a positive effect on metabolism, which helps to support weight loss.
Boosts Fluid Retention
The tea is rich in fibre at 42g per cup and can help to increase fluid retention. Even if you aren't losing weight, drinking Hunza Tea may help you feel fuller for longer.
Increases Fat Burn
The antioxidants in Hunza Tea promote fat oxidation and can increase the rate of calorie loss.
Improves Memory and Sleep
Because the tea is rich in antioxidants, it can help improve memory and assist with sleep. The antioxidant properties reduce oxidative damage, which slows the ageing process in the body.
Improves Thyroid Function
The thyroids produce hormones that regulate metabolism, energy levels, and even weight loss. The tea can support healthy thyroid function by helping to boost metabolism and support weight loss.
Reduces Blood Pressure
The tea is a natural diuretic and can help reduce blood pressure.
Helps Fight Cancer Cells
The antioxidants in the tea can help prevent cancer. They have been known to stop the growth of tumours and may even kill cancer cells.
Hunza Tea Side Effects
As with all-natural supplements, there is no such thing as a "safe" side effect. Despite that fact, Hunza Tea Side Effects are not many. Some people have reported stomach issues and headaches while drinking the tea, but this can be avoided by following the packaging instructions.
There have been no reported adverse effects from Hunza Tea Side Effect in children or pregnant women.
Where To Buy Hunza Tea?
You can order Hunza Tea online from various outlets. Here are some noteworthy options:
Published Research Papers
Several research papers have been published on the benefits and side effects of Hunza Tea. Some of the most recent publications are listed below.
Hunza Tea: Anticancer Activity and Potential for Clinical Applications (2014)
Despite the positive influence of antioxidants on cancer regulation, their clinical application is limited due to their toxicity, particularly for normal cells. There has been an increasing interest in developing natural products with high antioxidant activities without molecular toxicity or genotoxicity toward cells and tissues. The present review summarizes some signs of progress on Hunza Water's anticancer activities, presented by Dr Saeed Akhtar. These data may have the potential for Hunza Water's clinical applications or its bioactive constituents in cancer regulation and treatment.
Quantitative Study on the Antioxidant Activity of Hunza Tea (2013)
Antioxidants are important in preventing premature degenerative diseases and premature ageing. In this context, it is important to evaluate natural compounds' antioxidant activity, which can be consumed as tea or food raw material. In this study, we have examined the antioxidant activity of Hunza Tea and compared the antioxidant activities with those of other herbal teas. The data showed that the antioxidant activities of Hunza Tea were higher than those of other herbal teas analyzed.
Hunza Water: Antioxidant Activity and Potential for Preventing Cancer (2013)
Hunza Water has high antioxidant activity; however, its potential to prevent cancer has not yet been fully understood. This study aimed to evaluate the antioxidant activity and the potential to prevent cancer of Hunza Water. All antioxidants were collected and compared, and they found significant differences in chemical properties between Hunza Water and other bottled waters.
Caring for Senior Citizens: The Use of Alternative Medicine in a Nursing Facility (2013)
The use of alternative medicine in a nursing facility is an important topic for discussion by medical practitioners, nurses, nursing home caregivers, healthcare managers, patients, family members, legislators, and policymakers.
References
Babbie, E.G. (2004). The health care consumer's guide to alternative medicine: What to know before you choose it. New York: Oxford University Press.
Calfee, D., & Calfee, K.(2005). Wellness in nursing homes: A comprehensive guide for practice and research in the twenty-first century. Philadelphia, PA.: F.A. Davis Company.
Carnahan, S., & Preston-Martin, J.(1999). Reducing health care disparities: A model for comprehensive health care reform. Philadelphia, PA.: F.A. Davis Company.
Harrison, B., & Harkins, S.(2004). Alternative medicine in Canada's nursing homes: A peek inside the industry. Toronto, Ontario: Mach Publications Ltd.
Howard-Hamilton, M., Hammitt, C., & Weaver, M.(2009). A review of complementary and alternative medicine (CAM) by nursing home residents in Ontario, Canada. Complementary therapies in clinical practice, 15(2), 67-73.
Larimore, W.(2003). Complementary and alternative medicine use by residents of nursing homes: A survey of the nursing home administrators in the southeastern United States. Transcultural Nursing Society Journal. 24(1), 49-52.
Peat, M., & Nicholson, P.(2004). Complementary and alternative medicine use by nursing home residents. Journal of Alternative & Complementary Medicine, 10(5), 875-878.
Rao, R., & Philips, C.(2007). Herbal tea as a potential source of antioxidants: A review on the post-genomic era. Journal of the Science of Food and Agriculture, 87(8), 1203-1216.
Shaw, D., & Gipson, N.(2004). Complementary and alternative medicine (CAM) in long-term care: A survey of Minnesota long-term practitioners. Journal of the American Geriatrics Society, 52(8), 1263-1267.
Stevens, J., & Newens, A.(2003). Complementary medicine in nursing homes: A review of factors influencing use. International Journal of Therapy & Rehabilitation, 10(7), 336-342.