The first jasmine tea was traced back to China more than a thousand years ago. Jasmine tea quickly flourished and gained popularity throughout the Ming Dynasty while having its roots in the South-Song Dynasty. Jasmine blossoms are hand-picked from either the Sampaguita or the Common Jasmine (Jasminum officinale) in the early summer (Jasminum sambac). Spring through fall are the blooming seasons for these jasmine blossoms. The blossoms are then added to tea leaves to create jasmine tea. Typically, jasmine flower petals vibe into green tea leaves. But you can also use oolong tea leaves, white tea leaves, or black tea leaves.
Characteristic of Jasmine Tea
One of the most distinctive beverages to ever touch our palates is jasmine tea. The intense aroma of jasmine tea is its most prominent feature. Jasmine's fragrant, scented smell irrefutably intoxicates our senses. Of course, the moment you take a sip and taste how fresh and sweet it is, the experience is improved. You can unwind quickly, thanks to its calming aroma. Additionally, jasmine tea is a very adaptable beverage. For instance, it is ideal for various teas, including white, black, and green tea.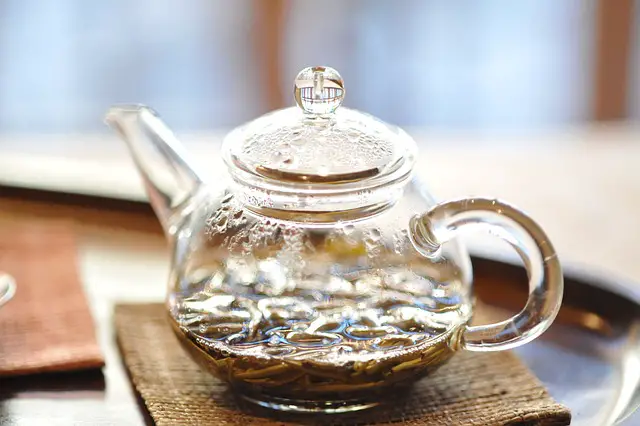 Jasmine Tea Substitute
Typically Jasmine tea makes guests feel welcome when served with it. However, if you don't have Jasmine tea on hand or don't like the flavor, you can use a variety of blended or flavored teas in its place.
Earl Grey
The name of the tea, which is English in origin, is derived from Earl Grey, a British Prime Minister in the 1830s. Black tea, called Earl Grey, has Bergamot Orange oil, giving it its distinctive aroma. Other flowers or flavorings add to earl grey. Nevertheless, historically it got consumed on its own. You can make a "London Fog " with heated milk and vanilla syrup.
English Breakfast Tea
Full-bodied, robust black tea, along with milk and sugar, is commonly used to make English breakfast tea. Although English Breakfast tea is a standard breakfast beverage in England, its origins invite frequent debates. It is most likely from India or Africa.
Masala Chai Tea
Masala Chai Tea is an Indian beverage that combines tea with Indian spices. Sweetened milk gives the tea a creamy, rich flavor. Moreover, cardamom, ginger, pepper, and cloves are common spices, while most nearby grocery stores carry bottles of "Masala Chai" spice. You can have masala chai, either hot or cold.
Russian Caravan
At dinner gatherings, you typically need tea served hot. Combining Oolong, Lapsang Souchong, and Keemun teas creates a Russian Caravan. The tea's smokey flavor comes from the lapsang souchong.
Types of Jasmine Tea
Jasmine tea has become quite the favorite among tea drinkers because of its intense aroma. Here are a few beverage choices that have captured our attention and will undoubtedly do the same for you:
Jasmine Green Tea
Let's start with the original recipe before introducing the distinctive variants. Most people probably know this tea best as jasmine green tea. Jasmine green tea has a pleasant aroma in addition to a crisp flavor and sweet undertones. You may enjoy the clean, sophisticated scent of jasmine at home with Amora's Jasmine Green Tea. The jasmine-scented airy beds where the green tea leaves get harvested in the late spring and early summer give the beverage its unique, seductive, delicate flavor. Our Jasmine Green Tea can help you unwind if you ever need to after a stressful day.
Jasmine White Tea
Silver needle tea and jasmine petals are combined to create white jasmine tea. A complex tea with overtones of hay, grass, flowery fruit, and herbs is a silver needle. The jasmine's crisp scent blends beautifully with the silver needle's smooth and elegant personality.
Jasmine Milk Tea
Without sweetness, what would life be? Most likely bland. Thank goodness for jasmine's milk tea! This type of jasmine tea is given a smooth creaminess by adding milk or creamer. The mixture also includes boba pearls. Jasmine tea can now have the distinctive chewiness of a bubble tea beverage thanks to this inclusion.
Jasmine Milk Tea Recipe
One of my all-time favorite bubble tea flavors is jasmine milk tea. It has a light flowery aroma and is thick and creamy! Take off the tapioca pearls to make a straightforward, plain jasmine milk tea.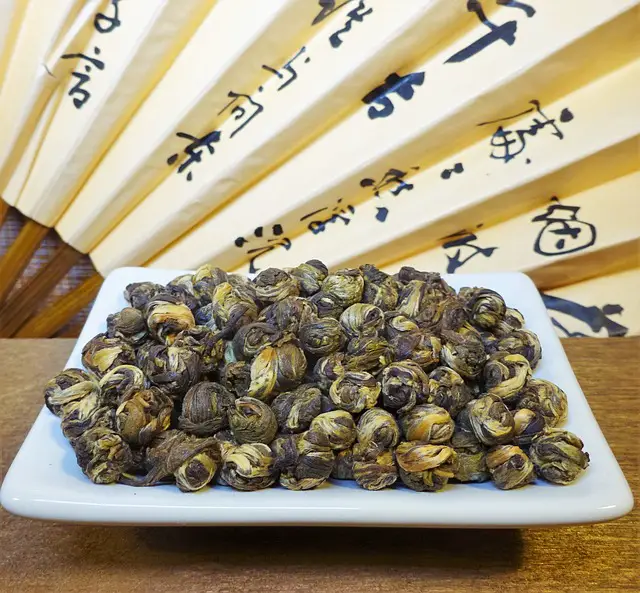 Key components include:
Tea leaves from 1 teaspoon of jasmine.
1/2 cup boiling water.
1/2 cup milk.
1/4 cup sugar.
1/2 cup boiled tapioca pearls.
Instructions
It would help if you infused Jasmine tea leaves in boiling water for 3 to 7 minutes. You can take the leaves out with a spoon or strainer. To prepare excellent jasmine milk tea, combine sugar, tea leaves, and your chosen milk or creamer. Tapioca pearls should be boiled for three to five minutes if you want to produce bubble tea. Add to the drink after draining. Hot or cold to serve.
Benefits of Jasmine Tea
Given the vast array of alternatives available to tea lovers, deciding which tea to try could be complex. Therefore, it makes sense if you wonder what benefits jasmine tea has. Well, a lot of it. In aromatherapy, the calming scent of jasmine is utilized to reduce tension.
People frequently experience stress before attending a meeting, the office, or school. You can breathe in the smell of jasmine tea to calm your thoughts. As it provides the sweetness you adore in a low-calorie, low-sugar beverage, jasmine tea can be a healthy substitute for a sugary drink. Also, it comprises polyphenols and antioxidants, the same as other types of tea. Antioxidants may lower the risk of several diseases. Meanwhile, studies indicate that polyphenols may help with cholesterol and heart health.
Side Effects of Jasmine Tea
Jasmine milk tea generally has few adverse side effects. Because it includes caffeine, some people may have insomnia if they use it excessively. Caffeine consumption needs monitoring for pregnant women, so limit your intake. The antioxidants can slow down the iron absorption from the diet in jasmine. People who lack iron may experience problems as a result of this slowness.
Jasmine Tea Products and where to find them
Twinings Jasmine Green Tea Bags, 25 Count  – Twinings of London Jasmine Green Tea is a line of great-tasting green teas with a fresh flavor, smooth taste, and enticing aroma. Twinings of London Jasmine Green Tea blends the finest green teas with just the right amount of flavor to perfection. Real jasmine flowers are skilfully combined with pure green tea to create a tea with a distinctive floral flavor and scent. Real jasmine flowers are skilfully combined with pure green tea to create a beautiful tea with a unique floral taste and smell.