Cinnamon tea is a traditional beverage with a sweet and savory aroma. It is steeped in cultural significance and has been enjoyed by many families worldwide. For me, making cinnamon tea is not just about brewing a cup of tea. It's about taking a moment to reflect on my cultural identity and my family's history. It's a reminder of the warmth and comfort of home and the memories of my ancestors.
As I brew a cup of cinnamon tea, I can't help but think of the stories and memories shared over a steaming cup of this comforting beverage. It reminds me of the love and tradition my family has passed down to me, and I hope to pass it down to my own children one day.
So, come along with me on this journey as I share my family's recipe for making cinnamon tea. I hope it will inspire you to make your cup of cinnamon tea and reflect on your cultural identity and family heritage.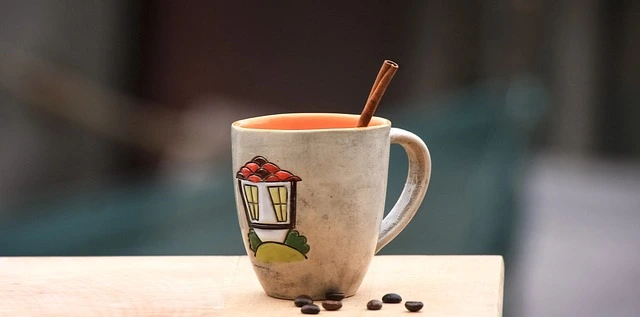 Ingredients
To prepare cinnamon tea, it is essential to have two ingredients. With a combination of cinnamon sticks and water, it is possible to make cold or hot cinnamon tea.
Here are the essential ingredients for making cinnamon tea:
Water
Cinnamon sticks
Tea leaves (optional)
Honey or sugar (optional)
Milk (optional)
You can also add other spices, such as cardamom, cloves, ginger, or star anise to enhance the flavor. The number of cinnamon sticks will vary depending on personal preference, but a good rule of thumb is to use one cinnamon stick per cup of water. The tea leaves and sweeteners are optional and can be added or omitted according to taste. Milk can also be added for a creamier and richer flavor.
Cinnamon Tea Preparation
The easiest method to make cinnamon tea is through the stove. This method is available to most consumers and is relatively fast. You can also consider making cinnamon tea in a pressure cooker. These methods are optimal because they provide a rich flavor and brew quickly.
Here's a simple recipe for making cinnamon tea:
Ingredients:
2 cups of water
2 cinnamon sticks
1 tea bag or 1 tsp of loose tea leaves
1 tsp of honey or sugar (optional)
Instructions:
Bring the water to a boil in a small saucepan.
Once the water is boiling, add the cinnamon sticks and let them simmer for 5 minutes.
If you're using tea leaves, add them to the saucepan and steep them for 2-3 minutes. If you're using a tea bag, place it in a cup and pour the hot water over it.
Remove the cinnamon sticks from the saucepan and dispose of them.
If you want to add honey or sugar, do it now.
Pour the tea into a cup and enjoy.
You can adjust the cinnamon sticks and sweetener according to your preference. Let the cinnamon sticks simmer if you like your tea stronger or add more cinnamon sticks.
You can also customize the recipe by adding more spices or milk. You can also make a big cinnamon tea and store it in a thermos or the fridge for later.
Preparing Cinnamon Tea on the Stove Top
To prepare cinnamon tea on the stove, you must combine water and cinnamon sticks in a pot. Turn the heat up to high and cover the pot with a lid. When the water reaches boiling point, immediately turn the heat down to low. Allow the tea to simmer gently for 10 minutes when the heat has lowered. This time should be enough for the tea to brew sufficiently. You can then turn off the heat and allow the tea to sit. The amount of time you leave the tea sitting will impact the potency of the flavor. 
Preparing Cinnamon Tea in a Pressure Cooker
Pressure cookers help ensure the cinnamon flavor is locked into the tea. It is a hands-free method of preparing cinnamon tea that only requires you to combine water and cinnamon sticks. Ideally, the tea should be scheduled at a high temperature. Five minutes of preparation should be enough to brew the cinnamon tea sufficiently. Once complete, you can leave the tea to simmer, which will intensify the flavor. Pressure cookers have a natural release function that helps lock in the taste. 
Cinnamon Tea Flavour Variations
Many consumers enjoy the bitter-sweet taste of cinnamon tea. 
You can consider adding honey or brown sugar to add some extra sweetness. 
Adding a slice of lemon can also neutralize the spices in the tea making the beverage taste fruity. 
A teaspoon of apple cider vinegar can refresh your cinnamon tea beverage.
Cinnamon Iced Tea
For consumers who live in climates with high temperatures, there is the option of preparing Cinnamon Tea ice cold. When designed in this fashion, cinnamon iced tea can offer a refreshing pick-me-up during the day. Many consumers enjoy this as a non-alcoholic drink but it can also be drunk in an alcoholic variation. 
To prepare cinnamon ice tea, the tea first needs to be brewed. Allowing the tea to brew in hot water will ensure the iced tea has a potent flavor. When the hot cinnamon stick tea is prepared, it can then be stored in an airtight container. You can keep iced tea for up to 24 hours. The cinnamon tea brew with ice blocks offers a refreshing taste and a pure flavor. The drink can be spruced up with fruit slices, sparkling water, and honey.
Cinnamon Tea Hot
The most popular way to consume cinnamon tea is hot. Many consumers sweeten this spicy cinnamon tea with honey or sugar. These ingredients can soften the potent spiced aroma of cinnamon. There are numerous physical and mental benefits to consuming this tea. It is also known to be a good remedy for people who are suffering from sore throats and stuffy noses. A knob of peeled, sliced ginger root added to the drink can bring relief. 
Consider adding caffeine to the drink while brewing for an energy boost. 
Chamomile tea bags 
The ideal ratio for consumers using tea bags is one tea bag for a cup of tea.
You can add ginger, turmeric, and cinnamon for added flavor. These ingredients add more spice to the tea. You can add garlic, ginger, and lemon to the teapot for a savory taste.
FAQ ABOUT CINNAMON TEA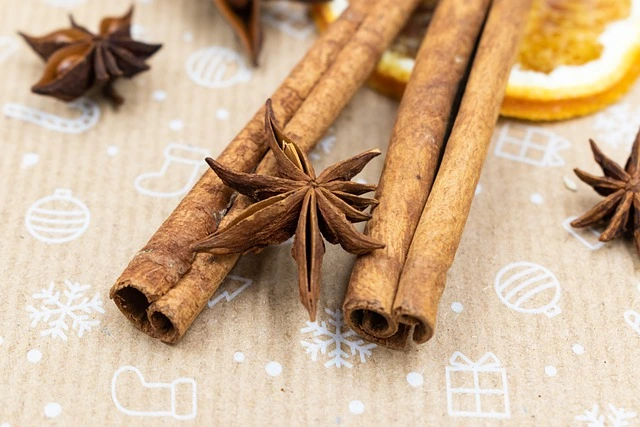 What exactly is cinnamon?
Cinnamon is a popular ingredient worldwide that is harvested from tree bark. The bark is chosen from a variety of tropical evergreen trees. Cinnamon offers a spicy and aromatic flavor that can be enhanced in numerous ways. 
Are there different types of cinnamon?
Cinnamon is a highly diverse ingredient that can be found in numerous variations. There is a significant amount of options available in the cinnamon genus. Cinnamon sticks can be harvested from over 250 plant species. The most popular variations of cinnamon tea are Ceylon, Cassia, and Saigon.
What type of cinnamon sticks are best for tea?
Cinnamon is very popular across the world and is often widely available. The different brands and variations available can be found in many grocery stores. Select the best option for your preference; however, many consumers find generic cinnamon sticks sufficient for making tea. Grocery stores usually pack cassia cinnamon. For better quality flavor and taste, it is better to go with the more expensive cinnamon stick brands produced by a spice company. These products are often fresher and more potent. 
Can I reuse the cinnamon sticks after making a batch of tea?
Cinnamon sticks are not designed to be used multiple times. These products will often become flavorless after a single brew. Cinnamon sticks cant be reused for tea, but they are reusable. Consumers often use these cinnamon sticks for their scent. Consider placing them into a pot of simmered potpourri for a natural air freshener.