Have you ever wondered about the potential benefits of Mamaki tea, an ancient herbal infusion derived from the native plant of Hawaii? This intriguing beverage has garnered significant attention among wellness enthusiasts globally, thanks to its rich history and reported effects on the body and mind. In this comprehensive guide, we will delve into the secrets of Mamaki tea, its origins, its unique properties, and the potential advantages it may offer. Are you ready to embark on an enlightening journey through the world of Mamaki tea? Let's begin our exploration together.
Mamaki is a traditional tea made from the leaves of the mamaki plant. Mamaki is rich in antioxidants, vitamins, and minerals and has benefited from several common health conditions. For example, in one study, participants who drank mamaki tea regularly had lower LDL cholesterol levels than the control group. This effect was attributed to the plant's high concentration of polyphenols, particularly flavonoids such as quercetin and kaempferol.
Mamaki leaves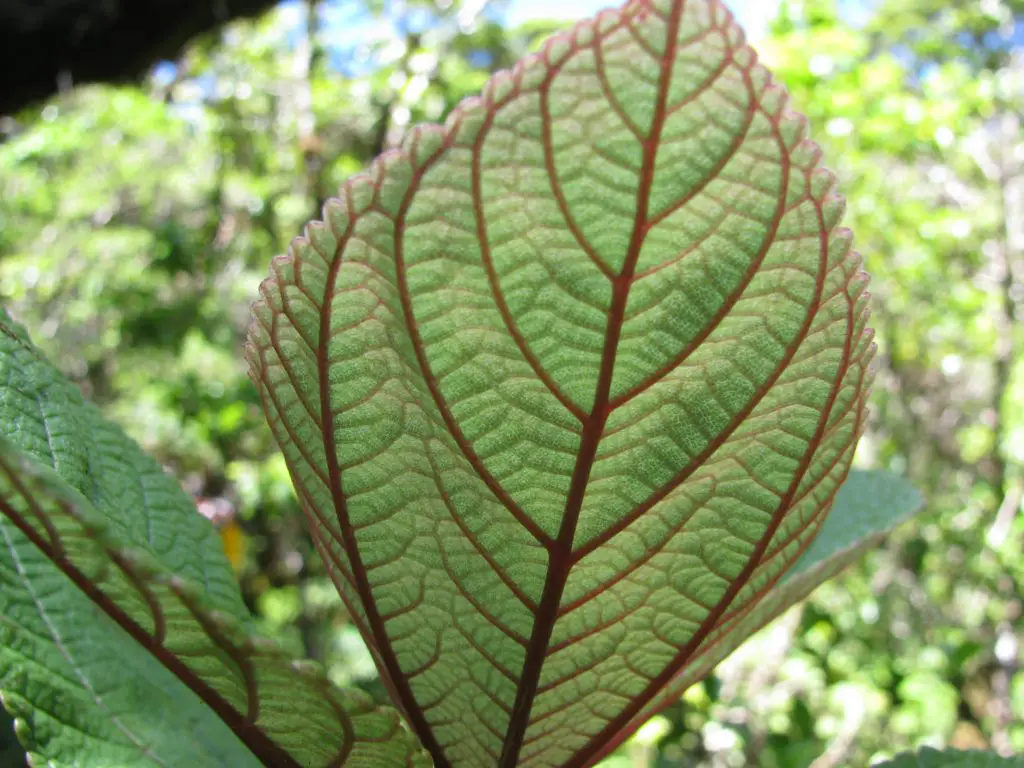 The leaves of the mamaki plant offer a wealth of applications, especially in medicine and healing practices. These leaves are traditionally used for several ailments, including:
Relief of rheumatic and neuralgic pain associated with sciatica and arthritis.
They offer potential antibacterial and anti-inflammatory properties.
In addition to internal use, mamaki leaves can be used topically to relieve discomfort. Since mamaki leaves are rich in potassium, calcium, and magnesium, they may have several potential effects for tea drinkers and provide some benefits. Here are some possible effects:
Electrolyte balance: potassium, calcium and magnesium are important electrolytes that play a critical role in maintaining fluid balance, nerve function and muscle contraction. Mamaki tea is rich in these minerals [1].
Bone health: Calcium and magnesium are important minerals for maintaining strong and healthy bones. Regular consumption of mamaki tea, which is high in calcium and magnesium, can prevent osteoporosis [1].
Blood pressure regulation: potassium is known to help regulate blood pressure. Adequate potassium intake is associated with lower blood pressure, reducing the risk of cardiovascular disease. The higher potassium content of mamaki tea may positively affect blood pressure[1].
Muscle function: potassium and magnesium play an important role in muscle function. Potassium contributes to proper muscle contraction, while magnesium is to muscle relaxation. The higher content of these minerals in mamaki tea may help maintain optimal muscles [1].
General well-being: Consuming a tea with higher levels of potassium, calcium, and magnesium, such as Mamaki tea, may contribute to general well-being. These minerals are involved in various bodily functions and can support the normal functioning of body systems [1].
It is important to note that while mamaki tea may offer potential benefits due to its mineral content, individual responses and health conditions may vary. It is always advisable to consult a physician or nutritionist to determine how mamaki tea fits your specific dietary needs and health goals.
Mamaki plant
The mamaki plant is known for its therapeutic properties, especially for the female reproductive system. In Hawaiian, "mamaki" means "bitter," indicating its particular taste. Mamaki tea, often combined with other herbal teas, carries this bitterness, enhancing its flavour. This perennial plant thrives in the forests of Oahu, Hawaii, growing up to three feet tall with dark green foliage. The elongated leaves taper elegantly to a point, with the stem connecting the leaf bases, giving the impression that the leaves are connected. Join us as we unravel the mysteries of the mamaki plant and explore its healing potential and unique properties.
Mamaki brewing process
Tea made from Mamaki leaves must be steeped for at least ten minutes and used as hot or cold tea. You can buy Mamaki tea bags, but the leaves can be brewed loose. Brewing Mamaki tea is a delightful process that allows you to savour this herbal infusion's unique flavours and potential benefits. Here's a step-by-step guide to brewing Mamaki tea:
Gather your ingredients:

Mamaki tea leaves: Use approximately one teaspoon of dried Mamaki leaves per cup of water.

Boil the water:

Bring fresh, filtered water to a rolling boil.

Prepare the teapot or cup:

Place the desired amount of Mamaki tea leaves into a teapot or a cup.

Steeping the tea:

Pour the boiling water over the Mamaki tea leaves.
Allow the tea to steep for 5 to 10 minutes, allowing the flavours to infuse fully.

Strain or remove the leaves:

If using loose Mamaki tea leaves, strain the tea to remove the leaves.
If using Mamaki tea bags, remove the tea bag from the teapot or cup.

Serve and enjoy:

Pour the brewed Mamaki tea into your favourite teacup or mug.
You may add honey or a lemon slice to enhance the desired taste.
Sip and savour the rich flavours and potential benefits of Mamaki tea.
Remember that mamaki tea can be enjoyed hot or cold, whichever you prefer. Experiment with brewing times and tea-to-water ratios to find your ideal strength. Now it's time to sit back, relax and enjoy a soothing cup of mamaki tea. Enjoy it!
Mamaki Plant Benefits and Uses
The mamaki plant offers several potential health benefits, making it a valuable addition to your wellness routine. Let us explore some of the notable benefits associated with mamaki:
Cholesterol Management
Studies suggest mamaki tea can help lower cholesterol levels, promoting heart health and overall wellness.
Menstrual irregularities
Mamaki tea has been reported to affect menstruation positively and thus may support and improve women's health.
Joint pain relief
Many people who struggle with joint pain have experienced relief from or even elimination of their discomfort by consuming mamaki. Its properties can provide relief and support joint health.
Rich in antioxidants
Mamaki is known for its high antioxidant content, contributing to its potential anti-ageing properties. Antioxidants help fight free radicals and promote overall cellular health and vitality.
The mamaki plant shows promise for treating various health problems and promoting overall wellness. You can reap these benefits by incorporating mamaki tea into your daily routine. Be inspired by the wonders of the mamaki plant and take advantage of its natural healing powers.
Mamaki seeds
Some of the health benefits of mamaki are:
Mamaki is used for stomach problems and diseases due to the presence of berberine, which is anti-inflammatory. Berberine can reduce the risk of gastric ulcers and helps prevent cancer in the stomach area. There are also anti-microbial properties in mamaki, making it useful as a natural internal medicine for many conditions such as diarrhoea or dysentery due to its antibacterial properties.
Blood pressure
Mamaki has been shown to help treat hypertension. In one particular study, Mamaki participants also reported a lower risk of heart disease.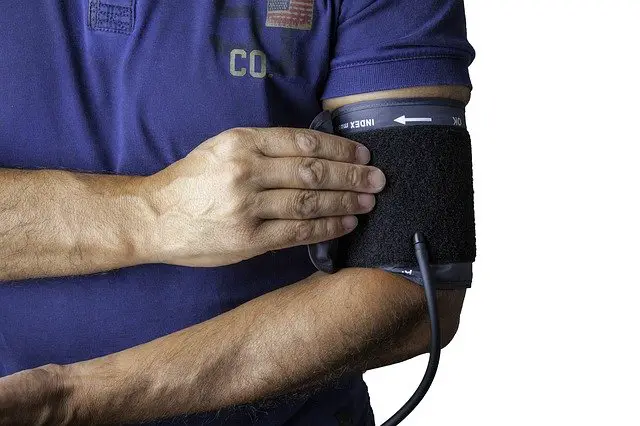 Eating mamaki has been shown to regulate blood fat levels and help prevent heart disease and stroke.
Cholesterol levels
Mamaki tea has been shown to prevent and cure high cholesterol levels, even in otherwise healthy people. Besides, it can help with the symptoms of arthritis. Studies have also shown that mamaki can reduce cholesterol deposits in the body and even dissolve them altogether.
Anti-inflammatory
The anti-inflammatory properties of mamaki make it very useful for arthritis and other joint ailments. By reducing inflammation in the body, mamaki can dramatically reduce pain and discomfort in arthritic joints. By reducing inflammation, people with rheumatoid arthritis, for example, have reported less pain and improved mobility.
Mamaki has also been found to promote healthy serum estrogen levels in women.
Catechins
Mamaki is high in catechins, a type of polyphenol. Catechins have many beneficial effects, such as preventing or reducing cardiovascular disease, fighting cancer, and improving brain function.
Recent research on the alkaloid berberine obtained from mamaki leaves demonstrated that the plant significantly reduces cholesterol levels in both men and women. Studies have shown that berberine can help alleviate stomach ulcers and have anti-microbial properties.
Medicine
Traditional medicine in the Hawaiian Islands uses mamaki for a variety of conditions, including:
Liver problems: Liver-tending components in Mamaki and other Polynesian plants have been linked to reducing liver toxins. Therefore, a regular intake of mamaki may help improve liver function in some individuals. The plant is also useful as a general tonic to help improve overall health and increase energy levels.
Key properties
The key properties of mamaki include the following:
Natural and healthy treatment. Mamaki is a natural, healthy alternative to other nutritional supplements and treatments. For example, instead of using cholesterol medications, people can use mamaki tea to reduce cholesterol levels naturally. Instead of taking blood pressure medicine, people can drink a cup of mamaki tea daily for the same effect.
Pharmacological properties
Mamaki tea possesses well-documented pharmacological properties, including anti-inflammatory, antioxidant, and purifying effects, which have been recognized by diverse cultures throughout history. This plant has a rich heritage as a herbal remedy across different countries and cultures.
Research indicates that Mamaki tea may have a preventative effect against strokes. A study demonstrated that individuals at risk of stroke, particularly those with high cholesterol levels, experienced reduced stroke incidence after consuming Mamaki tea.
Roots
There are two main types of mamaki roots (the plant's reproductive organs). Mamaki uses white, yellow, or pinkish roots. Vendors who sell Mamaki will buy the white roots in quantity to sell green, red, and purple leafy stems that they have cut and dried for sale.
Composed mostly of carbohydrates, mamaki root can help control blood sugars. In addition to this, it also contains fibre, calcium, and iron.
Mamaki fruits
The mamaki plant produces edible fruits similar in appearance to star fruit. These fruits taste and consistency similar to tea but with a slightly sweeter flavour.
Flavour
Mamaki has a subtle, slightly sweet flavour that is slightly reminiscent of cinnamon. A common way to brew mamaki tea is to use three or four Mamaki leaves (two teaspoons) per 4 oz of water. Other ingredients, such as Ginger, grated orange peel, Matcha green tea powder, and Avocado leaf, can be added. It is best to have one cup of mamaki for each 100 mg of cholesterol the individual carries.
Mamaki tea side effects
Some possible side effects or considerations related to mamaki tea are:
Caffeine Content: Mamaki tea contains caffeine in smaller amounts than other teas. Caffeine content may vary depending on factors such as brewing time and the specific brand of mamaki tea. It is recommended to consult specific sources or contact the manufacturer directly for more accurate information.
Allergic reactions: While not explicitly mentioned in the blog post, it is worth noting that some people may be allergic to certain plants or herbal teas. If you have known allergies to plants or herbs, it is advisable to exercise caution or consult a physician before consuming mamaki tea.
Individual reactions and health conditions: the effects of mamaki tea may vary from person to person, depending on their health condition and reaction to it. It is always recommended to consult a physician or nutritionist to determine how mamaki tea fits your dietary needs and health goals.
Drug interactions: Like many herbal products, mamaki tea can interact with certain medications. If you are taking medication, it is important to consult your doctor before incorporating Mamaki tea into your routine to ensure no potential interactions.
Pregnant or breastfeeding women: We did not address the effects of mamaki tea on pregnant or breastfeeding women in this blog. There is limited research on the safety of mamaki tea during pregnancy and breastfeeding, pregnant or nursing women are generally advised to consult their physician before consuming herbal teas.
It is important to note that this information is based on general considerations and may not cover all possible side effects or interactions. It is always best to consult a physician or herbal expert who can provide individualized advice based on your specific health situation.
FAQs
Does Mamaki tea have caffeine?
Mamaki tea does contain caffeine, although in smaller amounts than other tea types. It is not decaffeinated. Mamaki tea is known to have a mild caffeine content, similar to green tea. However, the caffeine content can vary depending on factors such as the brewing time and the specific brand of Mamaki tea. To obtain a more precise and detailed answer about the caffeine content in Mamaki tea, it is recommended to refer to specific sources or contact the manufacturer directly. [1]
Can Mamaki Tea be used for weight loss?
There is little scientific evidence of a link between mamaki tea and weight loss. Weight loss is a complex process involving several factors, including diet, exercise, and overall lifestyle. It's always advisable to consult a doctor or nutritionist before relying solely on a particular tea or supplement for weight loss.
Everyone reacts differently to different substances, and what is good for one person may not be good for another. It's important to approach weight loss holistically and focus on sustainable lifestyle changes rather than relying solely on one product or ingredient.
How to Take Mamaki Tea
Brewing: Start by heating water to about 180°F (82°C). Place Mamaki tea leaves (1-2 teaspoons per cup) in a teapot or infuser. Pour the hot water over the leaves and let it steep for 3-5 minutes. Adjust the steeping time based on your preference for a stronger or milder flavour.
Serving: Once the tea has steeped, strain the leaves and pour the tea into a cup. You can drink it as is or add honey or lemon for additional flavour if desired.
Enjoyment: Mamaki tea can be enjoyed hot or chilled. It's a refreshing beverage that can be consumed throughout the day whenever you prefer a soothing and flavorful drink. There is no specific recommendation for timing or frequency of consumption so that you can enjoy it according to your preference.
Do I need to refrigerate Mamaki Tea?
Mamaki tea does not need to be refrigerated after opening. Mamaki tea is usually stored in a cool, dry place, away from direct sunlight and excessive heat. It can be stored at room temperature without the need for refrigeration.
How to store Mamaki tea properly:
After opening the package, ensure it is tightly closed to preserve freshness.
Store the tea in a cool, dry place like a cupboard or pantry.
Keep it away from moisture, direct sunlight, and strong odours.
By following these storage guidelines, you can preserve the quality and flavour of Mamaki tea for a longer period. Enjoy your Mamaki tea at room temperature whenever you desire a soothing and refreshing beverage.
Can I use other brands of mamaki tea instead of Hawaiian Mamaki?
Yes, you can use other brands of mamaki tea as a substitute for Hawaiian mamaki tea. Several brands on the market offer mamaki tea from different regions. When choosing an alternative brand, it's important to consider factors such as the quality of the tea, sourcing practices, and customer reviews to ensure that you're getting a reliable and authentic product.
It should be noted that different brands may have slight differences in taste and quality. Therefore, trying different brands to find the one that suits your preferences is advisable. Also, follow the preparation instructions of each brand to ensure that you get the desired taste and benefits of the tea.
By trying different brands of mamaki tea, you can enjoy this herbal tea's unique and beneficial properties even if you don't have access to Hawaiian mamaki.
What does Mamaki tea taste like?
The flavour of Mamaki tea can be described as earthy and herbaceous, with a mild and slightly sweet undertone. It has a unique flavour profile, often compared to green or nettle tea. Mamaki tea is known for its smooth and refreshing taste. It can be drunk neat or with a little honey or lemon to enhance the flavour.
Mamaki Tea for women
Mamaki tea is known for its potential health benefits for women. It is rich in antioxidants and bioactive compounds that can promote overall wellness. Some of the potential benefits of mamaki tea for women include:
Hormonal Balance: Mamaki tea is traditionally used to promote hormonal balance in women, which may help relieve symptoms associated with menstruation and menopause.
Digestive health: The fibre in Mamaki tea can aid digestion and promote a healthy digestive system, reducing problems such as bloating and constipation.
Bone Health: Mamaki tea contains calcium essential for maintaining strong bones and teeth. Regular consumption of Mamaki tea may contribute to better bone health in women.
Energy and vitality: Mamaki tea is a natural source of iron, essential for maintaining healthy energy levels and preventing iron deficiency anaemia, a common condition in women.
Skin Health: The antioxidants found in Mamaki tea can help protect the skin from oxidative stress and promote a healthy complexion.
How do you grow Mamaki?
To successfully grow mamaki, it is important to create optimal growing conditions. Mamaki thrives in areas with full sunlight and well-drained soil. It is recommended to plant mamaki in the late spring to early summer months. It should be noted that it can take about a year for the Mamaki plant to bear fruit.
How long to steep Mamaki tea?
The steeping time for Mamaki tea varies depending on personal preference. Generally, steeping for 3-5 minutes is recommended.
Conclusion
Mamaki tea offers potential benefits for both men and women, making it a valuable addition to your daily wellness routine. It can lower cholesterol, relieve joint pain, and provide antioxidant content. Mamaki tea also has potential hormone-balancing benefits for women. It is a natural and tasty way to improve overall health and well-being. Whether you enjoy a soothing cup of tea or want to explore its therapeutic properties, Mamaki tea invites you on a journey of discovery and enjoyment. Experience the unique benefits of Mamaki tea firsthand. Cheers to your health and vitality!
References
http://www.enovafithealth.com/mamaki-tea/
http://bioscience.wsj.com/2008/01/11/japan-sees-hope-in-harmful-old-plant/#more-362
http://www.chemistrypage.com/articles_ancient_herbs_economics.shtml
http://en.wikipedia.org/wiki/Mamaki_(plant)
https://pubchemsearch.ncbi.nlm.nih.gov/compound/3815004#section=True
http://www.thrombosis-and-vascular-disease.com/understanding-cholesterol-levels/blood-cholesterol-levels/#more-1317
http://www1.healthcentral .com/diabetes/c/144513/389917
http://www.natural-diabetes-treatment.com/high-cholesterol.html#goto_anchor11
http://www.fao.org/docrep/x5951e/x5951e00.htm#TopOfPage