Osmanthus tea is rich in tea polyphenols, which may help fight heart disease, cancer, and stomach ulcers. Polyphenols are very potent antioxidants, which help rid the body of harmful free radicals. Tea polyphenols are also thought to promote brain health, thanks to their high flavonoid content. Flavonoids are a type of antioxidant and studies have shown that increased consumption of flavonoids is associated with lower levels of heart disease and stroke.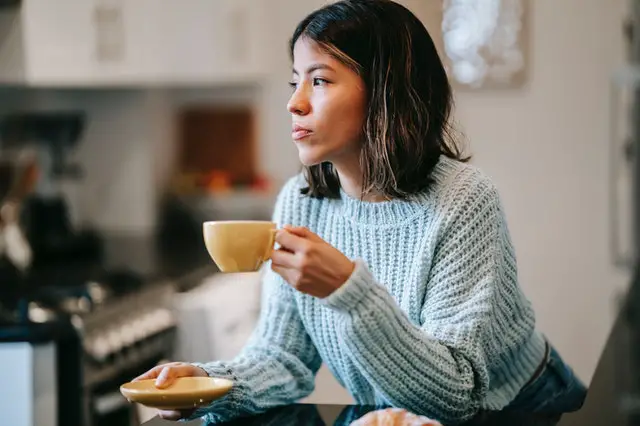 The Osmang flower also known as the "Osmanthus fragrans" is a small, fragrant tree grown in southern China. It is mainly cultivated in Zhejiang Province, but can also be found in the Yunnan Province and Taiwan. This flower is used to create a type of Chinese tea, as well as being used in the production of jasmine tea and green tea. Osmanthus tea, like many different types of tea, has been found to be beneficial to health.
What is Osmanthus tea?
Before you can seek to know what benefits a tea provides, it helps to know what it is, its origins, and its intended purposes. The word is a combination of the Greek word "osma" which means fragrant and "anthos" which means flower.
Osmanthus tea is also known as gui hua 桂花 in mandarin. It is a small flowering plant that is mostly grown in China and Japan, which is then dried to make the tea that is enjoyed by many today.
It can also be described as a small yellow golden flower. It can either be had in its pure form or as a blend. It belongs to the olive family and is sometimes referred to as the sweet olive. The plant is used in various ways because of its sweet fragrance and distinct yellow golden color.
What does osmanthus tea taste like?
The flower has a distinct taste and is often quite difficult to pinpoint. One thing for sure is that it has sweet notes to it. It can also be described as having a honey or peach-like creamy taste, with a bit of spiciness to it. The range of taste is between bittersweet and sweet to sour. The fruity apricot flavor bursts through and is often the reason why a lot of people fall for it. This tea has a delicate balance of these flavors.
Does Osmanthus tea have caffeine?
The long and short of it all is that Osmanthus does not have caffeine. This is synonymous with a lot of herbal teas. They are caffeine free and this is also why they are great to drink at bedtime and to help you wind down and relax. However, it is not something to take for granted. Some blends will have a certain amount of caffeine in them, such as scented Osmanthus tea, blended with some types of green tea.
What are the benefits of Osmanthus tea?
There are various benefits that you get from Osmanthus tea, such as:
Reducing inflammation.
This tea may help to reduce inflammation, especially with the respiratory system. As such, asthmatic patients drink it to help calm down and avoid attacks. It is especially helpful, to help reduce chronic inflammation which can have a domino effect and might land you in a worse health space.
It is rich in antioxidants and nutrients.
Osmanthus tea is also favored because it is rich in antioxidants that are unique only to the flower. It has catechins and flavonoids thanks to its unique blend. The antioxidants help to detoxify your body and remove the harmful toxins from your liver and kidneys.
Whilst it may not have caffeine, the nutrients in this tea, help to keep you awake. You may find yourself feeling more energetic and refreshed. Its antioxidant properties also make it a good way to clean out the blood.
Some of the nutrients in this tea are cobalt, manganese, selenium, molybdenum, neo-beta-carotene B, and trans-alpha-carotene. These work together to keep you in good health. They help prevent fatigue and premature death. These nutrients and antioxidants, work hand in hand to ensure the body is functioning at its best.
It helps to lower blood pressure.
This tea does not have caffeine in it and this also helps to lower your blood pressure. In order to maximize the health benefits, Osmanthus tea is often blended with oolong or with green tea.
Helps keep skin healthy
This tea is also rich in nutrients that help to keep your skin glowing and looking healthy. They help enhance skin tone, glow and color, and overall health. Research has also shown that drinking Osmanthus tea regularly, may also help to enhance eyesight.
It may help with weight loss
Osmanthus tea has also been said to help with weight loss. However, it is important to note that this does not mean that it burns fat or calories. What it does, is to help reduce your appetite, to ensure that you eat less, and subsequently helping you to lose weight. It helps you avoid binge eating which is one of the leading causes of weight gain.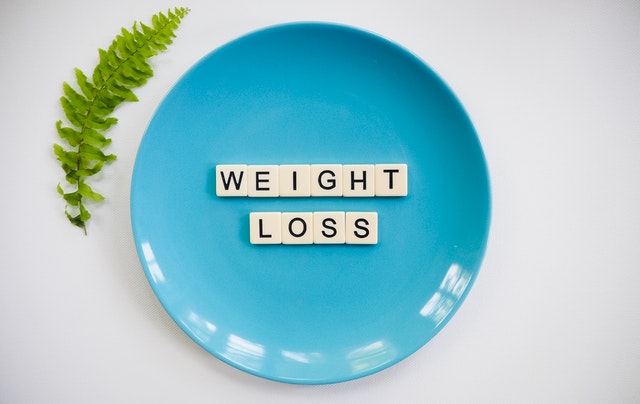 The mere aroma from the tea has been found to help reduce appetite-suppressing hormones. This in turn helps you control cravings and stop you from eating when you don't need to be.
It looks and tastes good.
It has a fragrance that is unmistakable. Its blend of sweet and spicy easily takes over. Its taste is calming and pleasant.
For fever
The aroma from this tea has been found to help reduce fever in children and adults alike. The reduced fever is seen as a result of its aromatic properties which help to open up the breathing pathways. The improved breathing gives way for more oxygen flow into the bloodstream.
For cough and colds
Osmanthus tea is also said to help with easing coughs and colds. It provides relief for sore throats. It is said to be soothing and may help you get some sleep, reducing the effects of exhaustion.
It helps with depression
Aside from the health benefits, this tea is also known to help with depression. It is sweet and has a unique aroma which causes you to feel happier and lighter when you drink it. The happiness persists even after drinking it.
For IBS or stomach pains
This tea also helps with relieving some of the symptoms of IBS or other stomach pain such as ulcers or gastric reflux.
For heartburn
It has been shown to help with certain types of heartburn. The high levels of vitamin C help to soothe inflammation and reduce discomfort and pain. It is an effective antacid.
For anemia
The vitamin B complex in this tea helps to regenerate red blood cells and improve metabolism. This tea also helps to provide more energy and endurance. This in turn helps you do more such as work, play, or exercise for longer periods of time, without getting exhausted.
For indigestion
The vitamin C in this tea is effective at reducing pain, inflammation, and other internal issues that have been tied to indigestion.
For PMS
It has been found to alleviate the symptoms of premenstrual syndrome or PMS. The high levels of magnesium in it help to relax blood vessels in the stomach and intestines. This then helps with regulating and balancing reproductive hormones which in turn helps relieve symptoms such as mood swings or irritability.
For Mood
Drinking this tea may improve your mood. It helps to reduce stress, depression, and anxiety. This is because of the high levels of antioxidants and polyphenols contained within it.
For Detoxification
The antioxidants in this tea help to remove toxins from the body. It can also help with liver health in particular. Since it is a diuretic, it helps to flush out excess fluids from the body. The tannins also help with detoxification.
How do you make Osmanthus tea?
To make this highly beneficial tea, you can use two tablespoons of dry tea leaves in a tea infuser. Then pour two cups of boiling water over the tea leaves. Then let the mixture steep for about 4 minutes. You can then strain the tea leaves and add sugar or honey or a sweetener, as you wish.
Does Osmanthus tea have side effects?
There are a couple of downsides that come with this tea. To be forewarned is to be forearmed. This is an ancient Chinese tea, and as such, there isn't too much scientific research surrounding its side effects. It is often used for women through pregnancy but not enough research has been done to know how it affects pregnancy. As such, it is not recommended. Also, there is a rare possibility of gastrointestinal issues.  
Is chrysanthemum tea good for you?
Chrysanthemum flowers can be boiled and drunk as a herbal tea. It has several health benefits. It has antioxidants, vitamins, nutrients such as potassium, which help the function of kidneys, liver, and other organs in the body. Chrysanthemum tea is also rich in iron which helps support good growth.
The right amount of potassium in the body has been known to help reduce blood pressure, inflammation, arthritic pain, infertility, cancer, and digestive disorders amongst other health issues. These are some of the reasons why chrysanthemum tea is so popular. Also, the essential oils that are found in chrysanthemum flowers, have antimicrobial and antibacterial properties.   
How to make Osmanthus Tea
Put the Osmanthus flowers into a pot of boiling water.
Boil for about 20 minutes and strain to get the clear tea liquid.
Add some sugar or honey to taste, and chill before serving.
Drink 1 or 2 cups per day.
How to store Osmanthus Tea
Store in a tight container, and keep refrigerated.
After drinking, the tea can be kept in the refrigerator for 2 to 3 days.
After opening, use within a week's time.
Use clean utensils when serving and consuming Osmanthus tea to avoid bacterial contamination.
Where to buy
You can purchase osmanthus tea on Amazon. It is also available at some local health food stores or in powdered form at pharmacies.
What is the best time to drink Osmanthus Tea?
Osmanthus tea is a good choice for people who want to enjoy a light and delicate tea with honey, sugar, or milk. The best way to enjoy this flavor is cold or hot. Drinking it hot will be similar to drinking water. Consuming it cold after a meal will help fill you up.
Key Studies and Published Papers on Osmanthus Tea Benefits
The Health Benefits of Osmanthus Aromatica.
https://www.ncbi.nlm.nih.gov/pmc/articles/PMC5235341/
Osmanthus Aromaticus Has Antioxidant Activity in the Breast Cancer Cell Line MCF-7 by the Measurement of Protein Oxidation Products and Malondialdehyde Levels, Li-Shiun Liao, et al. https://www.ncbi.nlm.nih.gov/pubmed/21325602
Antioxidant Activities of Chrysanthemum Flower Extracts and Their Hydrosols in the Oxidation of Free-Radical-Induced MDA Levels in Vitro and in Human Blood, Jia Liu et al.,
https://www.ncbi.nlm.nih.gov/pubmed/22312042
The Antioxidant Activity of Natural Products: Determination of the Potential of the Water-Soluble Polyphenols from Osmanthus Fragrans, Li-Shiun Liao et al.,
https://www.ncbi.nlm.nih.gov/pubmed/17677694
Antioxidant activity of chrysanthemum flower extracts and their hydrosols in the oxidation of free radical-induced MDA levels in vitro and in human blood, Jia Liu et al.,
https://www.ncbi.nlm.nih.gov/pubmed/22312042
Antioxidative Capacity and Contents of Phenolic Compounds from the Flower Buds of Osmanthus fragrans Hance, Li-Shiun Liao et al.,
https://www.ncbi.nlm.nih.gov/pubmed/22632356
Chrysanthemum flower extract inhibits the growth of Helicobacter pylori: An in vitro study, Li-Shiun Liao, et al.,
https://www.ncbi.nlm.nih.gov/pubmed/22937371
HPLC-MS analysis and antioxidant activity of Osmanthus fragrans flower, Zhi-jun Shang,
https://www.ncbi.nlm.nih.gov/pubmed/22197439
Evaluation of the Anti-Inflammatory Effects and Mechanism of Action of Osmanthus fragrans Hance Extracts in LPS-Stimulated Raw 264.7 Macrophage Cells, Li-Shiun Liao et al.,
https://www.ncbi.nlm.nih.gov/pubmed/15797892
Antioxidant properties of Chrysanthemum indicum Less.
https://www.ncbi.nlm.nih.gov/pmc/articles/PMC3503297/
The health benefits of Osmanthus Aromatica, Deng et al.,
https://www.ncbi.nlm.nih.gov/pubmed/24641725
Antioxidant activity of chrysanthemum flower extracts and their hydrosols in the oxidation of free radical-induced MDA levels in vitro and in human blood, Jia Liu; et al.,
https://www.ncbi.nlm.nih.gov/pubmed/22312042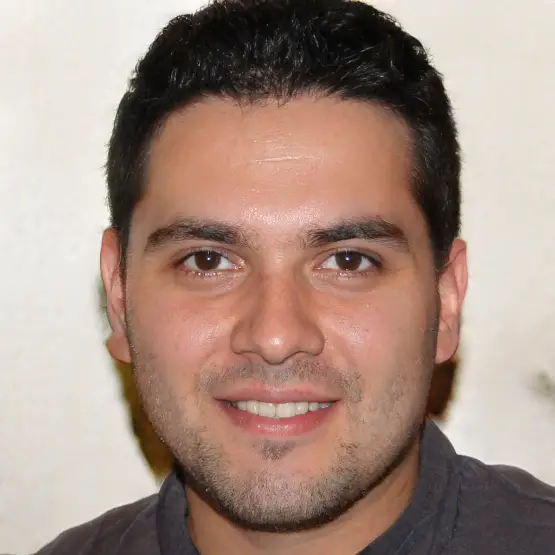 Nature remains the greatest healer. I aim to be a student for my lifetime. All of my content is researched to share this passion.