Osmanthus tea is rich in tea polyphenols, which may help fight heart disease, cancer, and stomach ulcers. Polyphenols are very potent antioxidants, which help rid the body of harmful free radicals. Tea polyphenols are also thought to promote brain health, thanks to their high flavonoid content. Flavonoids are a type of antioxidant and studies have shown that increased consumption of flavonoids is associated with lower levels of heart disease and stroke.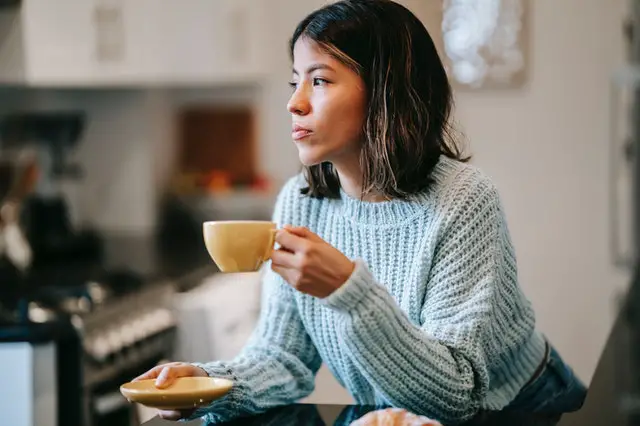 The Osmang flower also known as the "Osmanthus fragrans" is a small, fragrant tree grown in southern China. It is mainly cultivated in Zhejiang Province, but can also be found in the Yunnan Province and Taiwan. This flower is used to create a type of Chinese tea, as well as being used in the production of jasmine tea and green tea. Osmanthus tea, like many different types of tea, has been found to be beneficial to health.
What is Osmanthus tea?
Before you can seek to know what benefits a tea provides, it helps to know what it is, its origins, and its intended purposes. The word is a combination of the Greek word "osma" which means fragrant and "anthos" which means flower.
Osmanthus tea is also known as gui hua 桂花 in mandarin. It is a small flowering plant that is mostly grown in China and Japan, which is then dried to make the tea that is enjoyed by many today.
It can also be described as a small yellow golden flower. It can either be had in its pure form or as a blend. It belongs to the olive family and is sometimes referred to as the sweet olive. The plant is used in various ways because of its sweet fragrance and distinct yellow golden color.
What does osmanthus tea taste like?
Osmanthus tea has a distinctive flavor that's somewhat challenging to describe precisely. It combines various taste notes in a harmonious blend.
At its core, osmanthus tea is characterized by sweetness, akin to honey or ripe peaches. This honey-like creaminess is a defining feature of its taste.
Additionally, osmanthus tea has a subtle spiciness that complements its sweetness, creating a balanced flavor.
The taste of osmanthus tea ranges from bittersweet to slightly sour, appealing to those who enjoy complex teas. The apricot-like fruitiness stands out, making it captivating.
In essence, osmanthus tea blends sweetness, creaminess, spiciness, and fruity apricot notes, offering a unique and enjoyable tea experience. It can be savored on its own or paired with various foods for added enjoyment.
Does Osmanthus tea have caffeine?
Osmanthus tea is usually caffeine-free, like many other herbal teas. This makes it suitable for evening consumption without affecting sleep or relaxation. However, not all Osmanthus teas lack caffeine.
Pure Osmanthus tea is typically caffeine-free due to the natural infusion of Osmanthus fragrans flowers, responsible for flavor and fragrance. Yet, exceptions exist. Some Osmanthus tea blends incorporate ingredients like green or black tea leaves, containing caffeine. This is common in scented Osmanthus teas, where fragrant Osmanthus flowers combine with a base tea. Caffeine content depends on the proportion of Osmanthus flowers to the base tea. If the base tea has caffeine, the blend will too.
For a caffeine-free choice, opt for pure Osmanthus tea. When trying scented or blended varieties, check the label for caffeine content.
What are the benefits of Osmanthus tea?
There are various osmanthus tea benefits, such as:
Reducing inflammation.
This tea may help to reduce inflammation, especially with the respiratory system. As such, asthmatic patients drink it to help calm down and avoid attacks. It is especially helpful, to help reduce chronic inflammation which can have a domino effect and might land you in a worse health space.
It is rich in antioxidants and nutrients. 
Osmanthus tea is also favored because it is rich in antioxidants that are unique only to the flower. It has catechins and flavonoids thanks to its unique blend. The antioxidants help to detoxify your body and remove the harmful toxins from your liver and kidneys.
Whilst it may not have caffeine, the nutrients in this tea, help to keep you awake. You may find yourself feeling more energetic and refreshed. Its antioxidant properties also make it a good way to clean out the blood.
Some of the nutrients in this tea are cobalt, manganese, selenium, molybdenum, neo-beta-carotene B, and trans-alpha-carotene. These work together to keep you in good health. They help prevent fatigue and premature death. These nutrients and antioxidants, work hand in hand to ensure the body is functioning at its best.
It helps to lower blood pressure. 
This tea does not have caffeine in it and this also helps to lower your blood pressure. In order to maximize the health benefits, Osmanthus tea is often blended with oolong or with green tea.
Helps keep skin healthy
This tea is also rich in nutrients that help to keep your skin glowing and looking healthy. They help enhance skin tone, glow and color, and overall health. Research has also shown that drinking Osmanthus tea regularly, may also help to enhance eyesight.
It may help with weight loss
Osmanthus tea has also been said to help with weight loss. However, it is important to note that this does not mean that it burns fat or calories. What it does, is to help reduce your appetite, to ensure that you eat less, and subsequently helping you to lose weight. It helps you avoid binge eating which is one of the leading causes of weight gain.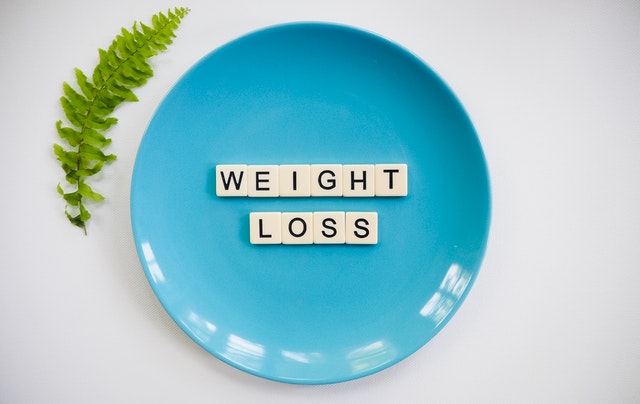 The mere aroma from the tea has been found to help reduce appetite-suppressing hormones. This in turn helps you control cravings and stop you from eating when you don't need to be.  
It looks and tastes good. 
It has a fragrance that is unmistakable. Its blend of sweet and spicy easily takes over. Its taste is calming and pleasant.
For fever
The aroma from this tea has been found to help reduce fever in children and adults alike. The reduced fever is seen as a result of its aromatic properties which help to open up the breathing pathways. The improved breathing gives way for more oxygen flow into the bloodstream.
For cough and colds
Osmanthus tea is also said to help with easing coughs and colds. It provides relief for sore throats. It is said to be soothing and may help you get some sleep, reducing the effects of exhaustion.
It helps with depression
Aside from the health benefits, this tea is also known to help with depression. It is sweet and has a unique aroma which causes you to feel happier and lighter when you drink it. The happiness persists even after drinking it.
For IBS or stomach pains
This tea also helps with relieving some of the symptoms of IBS or other stomach pain such as ulcers or gastric reflux.
For heartburn
It has been shown to help with certain types of heartburn. The high levels of vitamin C help to soothe inflammation and reduce discomfort and pain. It is an effective antacid.
For anemia
The vitamin B complex in this tea helps to regenerate red blood cells and improve metabolism. This tea also helps to provide more energy and endurance. This in turn helps you do more such as work, play, or exercise for longer periods of time, without getting exhausted.
For indigestion
The vitamin C in this tea is effective at reducing pain, inflammation, and other internal issues that have been tied to indigestion.
For PMS
It has been found to alleviate the symptoms of premenstrual syndrome or PMS. The high levels of magnesium in it help to relax blood vessels in the stomach and intestines. This then helps with regulating and balancing reproductive hormones which in turn helps relieve symptoms such as mood swings or irritability.
For Mood
Drinking this tea may improve your mood. It helps to reduce stress, depression, and anxiety. This is because of the high levels of antioxidants and polyphenols contained within it.
For Detoxification
The antioxidants in this tea help to remove toxins from the body. It can also help with liver health in particular. Since it is a diuretic, it helps to flush out excess fluids from the body. The tannins also help with detoxification.
How do you make Osmanthus tea?
Make Osmanthus tea:
Ingredients:
2 tablespoons dried Osmanthus tea leaves
2 cups hot water
Optional: sugar, honey, or sweetener
Instructions:
Prepare Tea Leaves: Measure 2 tablespoons of dried Osmanthus tea leaves, available in specialty tea shops or online.
Boil Water: Heat 2 cups of water until just under boiling. Pour it over the tea leaves to avoid bitterness.
Infusion: Place tea leaves in a filter bag or infuser to prevent floating leaves.
Pour Hot Water: Gently pour hot water (around 180°F or 82°C) over the leaves.
Steep Tea: Cover and steep for about 4 minutes; adjust time for desired strength.
Strain and Serve: Remove the filter bag or infuser to prevent bitterness.
Sweeten to Taste: Enhance flavor with sugar, honey, or your preferred sweetener. Stir to dissolve.
Enjoy: Sip your Osmanthus tea slowly to savor its sweet, floral notes. Pair it with snacks or desserts.
Quality depends on tea leaf freshness, water temperature, and steeping time. Experiment to customize your tea to your liking. Enjoy!
Does Osmanthus tea have side effects?
Osmanthus tea has a rich history in Chinese culture and is generally considered safe, but potential side effects exist, though they are rare and less studied.
Scientific research on Osmanthus tea's side effects is limited due to its traditional use.
Pregnant women should avoid Osmanthus tea due to insufficient research on its impact during pregnancy.
Rare reports link Osmanthus tea consumption to gastrointestinal discomfort, such as bloating and diarrhea, especially in sensitive individuals.
Is chrysanthemum tea good for you?
Chrysanthemum tea, made by boiling chrysanthemum flowers, boasts various health benefits. It's rich in antioxidants like flavonoids and phenolic compounds that combat oxidative stress, potentially reducing the risk of chronic diseases.
Additionally, it's a natural source of essential vitamins and minerals, including potassium, which supports kidney and liver function, helps regulate blood pressure, reduces inflammation, eases arthritic pain, aids fertility, and may lower cancer risk.
Chrysanthemum tea contains iron, crucial for healthy growth, especially in children and adolescents. Iron transports oxygen, maintaining energy levels and overall well-being.
The tea's essential oils have antimicrobial and antibacterial properties that bolster the immune system against infections.
Moderation is key when consuming chrysanthemum tea as part of a balanced diet. Consult a healthcare professional before incorporating it into your routine, especially if you have health concerns or take medication. Monitor your body's response to chrysanthemum tea for individual variations.
How to make Osmanthus Tea
Put the Osmanthus flowers into a pot of boiling water.
Boil for about 20 minutes and strain to get the clear tea liquid.
Add some sugar or honey to taste, and chill before serving.
Drink 1 or 2 cups per day.
How to store Osmanthus Tea
Store in a tight container, and keep refrigerated.
After drinking, the tea can be kept in the refrigerator for 2 to 3 days.
After opening, use within a week's time.
Use clean utensils when serving and consuming Osmanthus tea to avoid bacterial contamination.
Where to buy
You can purchase osmanthus tea on Amazon. It is also available at some local health food stores or in powdered form at pharmacies.
What is the best time to drink Osmanthus Tea?
Osmanthus tea is a good choice for people who want to enjoy a light and delicate tea with honey, sugar, or milk. The best way to enjoy this flavor is cold or hot. Drinking it hot will be similar to drinking water. Consuming it cold after a meal will help fill you up.
What is osmanthus tea good for?
Osmanthus tea, derived from Osmanthus fragrans flowers, is a popular herbal beverage known for its pleasant aroma and potential health benefits:
Digestive Aid: Osmanthus tea is believed to aid digestion and alleviate post-meal bloating and discomfort.
Stress Relief: The fragrance of Osmanthus flowers has a calming effect and may help reduce stress and anxiety.
Anti-Inflammatory: Some studies suggest Osmanthus flowers contain anti-inflammatory compounds, potentially reducing bodily inflammation.
Skin Health: Osmanthus tea is used in skincare for its antioxidants, which protect the skin from free radical damage.
Respiratory Health: In traditional Chinese medicine, Osmanthus tea is used to soothe coughs and throat discomfort.
Weight Management: While not a weight loss remedy, Osmanthus tea is low in calories and can replace sugary drinks in a balanced diet.
Antioxidants: Osmanthus flowers are rich in antioxidants, which combat oxidative stress and reduce disease risk.
Individual responses vary, so consult a healthcare professional for personalized guidance when considering Osmanthus tea for medicinal purposes. This tea is caffeine-free, suitable for those avoiding caffeine.
How to dry osmanthus flowers
Drying Osmanthus flowers is a straightforward process for preserving fragrance and culinary use:
Ingredients and Materials:
Fresh Osmanthus flowers
Baking sheet or tray
Parchment paper or cloth
Well-ventilated, dry, shaded area
Instructions:
Harvest Fresh Flowers: Pick fresh Osmanthus flowers in the morning when dew dries, maximizing fragrance.
Inspect and Clean: Check for debris or insects and gently remove loose particles.
Prepare Drying Surface: Line a tray with parchment paper or cloth for moisture absorption and preventing sticking.
Spread Flowers: Arrange flowers on the tray in a single layer for airflow.
Choose Drying Location: Select a shaded, dry, well-ventilated area, avoiding direct sunlight.
Air Dry: Place the tray in the chosen spot. Natural air drying may take days to a week or more depending on humidity. Periodically check for dryness.
Test Dryness: Gently touch flowers; they should feel crisp, petals easily separating from stems.
Store Dried Flowers: After thorough drying, store in an airtight container or sealed bag in a cool, dry place away from sunlight.
Now you have fragrant, dried Osmanthus flowers for culinary and aromatic purposes.
Key Studies and Published Papers on Osmanthus Tea Benefits
The Health Benefits of Osmanthus Aromatica.
https://www.ncbi.nlm.nih.gov/pmc/articles/PMC5235341/
Osmanthus Aromaticus Has Antioxidant Activity in the Breast Cancer Cell Line MCF-7 by the Measurement of Protein Oxidation Products and Malondialdehyde Levels, Li-Shiun Liao, et al. https://www.ncbi.nlm.nih.gov/pubmed/21325602
Antioxidant Activities of Chrysanthemum Flower Extracts and Their Hydrosols in the Oxidation of Free-Radical-Induced MDA Levels in Vitro and in Human Blood, Jia Liu et al.,
https://www.ncbi.nlm.nih.gov/pubmed/22312042
The Antioxidant Activity of Natural Products: Determination of the Potential of the Water-Soluble Polyphenols from Osmanthus Fragrans, Li-Shiun Liao et al.,
https://www.ncbi.nlm.nih.gov/pubmed/17677694
Antioxidant activity of chrysanthemum flower extracts and their hydrosols in the oxidation of free radical-induced MDA levels in vitro and in human blood, Jia Liu et al.,
https://www.ncbi.nlm.nih.gov/pubmed/22312042
Antioxidative Capacity and Contents of Phenolic Compounds from the Flower Buds of Osmanthus fragrans Hance, Li-Shiun Liao et al.,
https://www.ncbi.nlm.nih.gov/pubmed/22632356
Chrysanthemum flower extract inhibits the growth of Helicobacter pylori: An in vitro study, Li-Shiun Liao, et al.,
https://www.ncbi.nlm.nih.gov/pubmed/22937371
HPLC-MS analysis and antioxidant activity of Osmanthus fragrans flower, Zhi-jun Shang,
https://www.ncbi.nlm.nih.gov/pubmed/22197439
Evaluation of the Anti-Inflammatory Effects and Mechanism of Action of Osmanthus fragrans Hance Extracts in LPS-Stimulated Raw 264.7 Macrophage Cells, Li-Shiun Liao et al.,
https://www.ncbi.nlm.nih.gov/pubmed/15797892
Antioxidant properties of Chrysanthemum indicum Less.
https://www.ncbi.nlm.nih.gov/pmc/articles/PMC3503297/
The health benefits of Osmanthus Aromatica, Deng et al.,
https://www.ncbi.nlm.nih.gov/pubmed/24641725
Antioxidant activity of chrysanthemum flower extracts and their hydrosols in the oxidation of free radical-induced MDA levels in vitro and in human blood, Jia Liu; et al.,
https://www.ncbi.nlm.nih.gov/pubmed/22312042