You should drink tea before a workout. Not only does it encourage a longer and more efficient gym session, but it also helps your recovery afterward. Drinking tea before exercise facilitates a better workout and helps you monitor results. It is also for rehydrating your body post-work and helps to boost your metabolism. 
Drinking tea as a pre-workout drink boosts your muscular contractions. The balanced caffeine levels in tea increase the amount of fat used to power your workout and increase the time it takes your body to reach fatigue. You can exercise for longer. It also helps reduce any pain and aches. The article tells you more about the effects of tea when working out.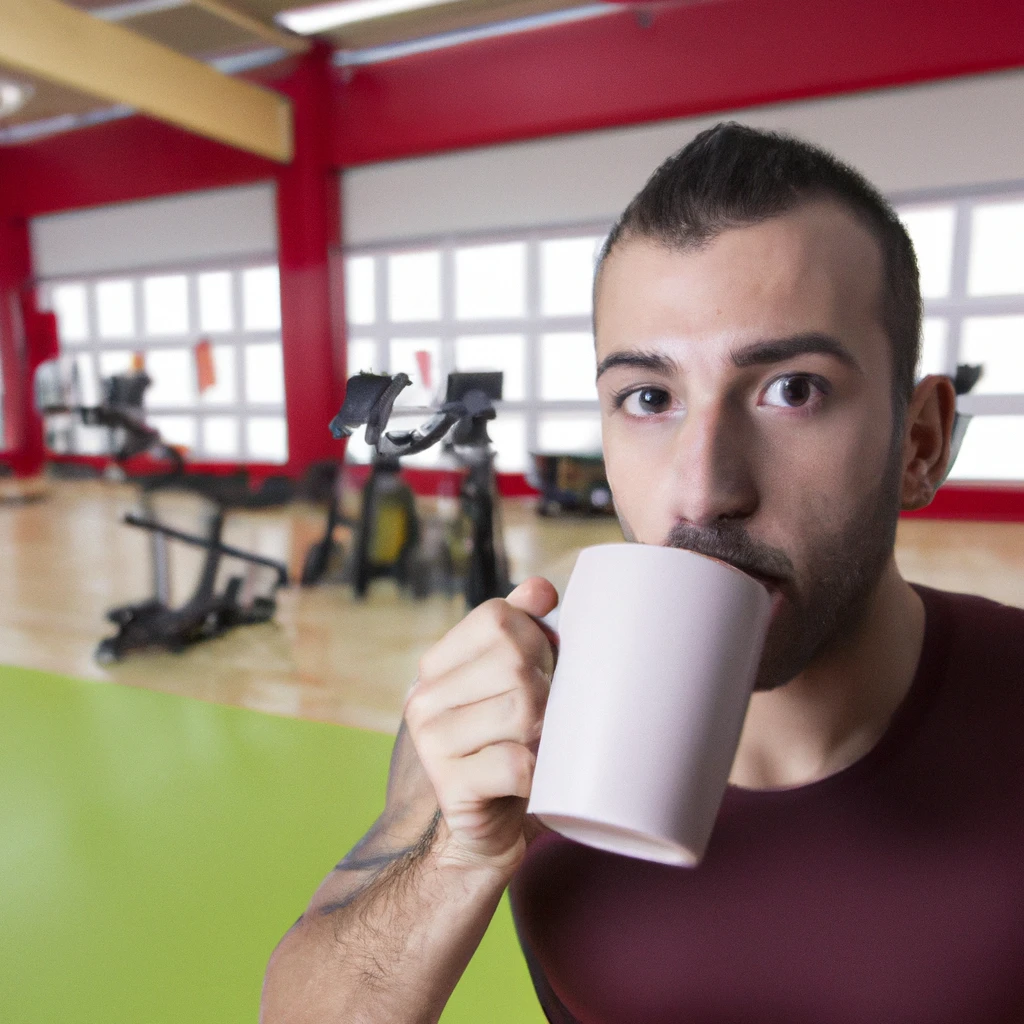 Effects of tea when working out
It encourages a longer, more efficient gym session and helps your recovery afterward. It elevates your energy levels and keeps you hydrated. If undergoing an intense workout, chances are low that you will not feel dizzy or nauseous. As you sweat, your body loses water fast. Tea consumption before or during exercise allows your body to stay hydrated.  You get optimal results from our workout.
Tea replaces any water lost from your body and prolongs your endurance, keeping your mind sharp for any intense workout. The amount of fat burned increases, and you have added exercise power and duration.
Tea before and after your workout can improve recovery from fatigue and increase the duration before fatigue affects you, meaning you can exercise for longer. Drinking tea helps in gym sessions and helps in preventing a range of severe diseases.
Drinking tea before or after a workout
Drinking tea before and after exercise gives you a better workout and helps you get improved results.  Along the process, it keeps rehydrating your body post-work and boosts your metabolism. Drinking tea before, during, or after a workout helps reduce pain and aches. 
The catechins found in tea help relieve soreness and muscle damage. Chamomile and lemongrass are teas ingredients that have a relaxing effect and help with muscle pains. 
When to drink tea before a workout
Drink 1 – 2 cups 30 – 45 minutes before you hit the gym. Drinking tea before your workouts increases endurance, elevated mental focus, and reduces aches and pains after exercise. Your body has the chance to adjust to the energy boost, giving you time to feel prepared to work up a sweat.
Pick a tea that will boost your energy levels without drinking too much. Drinking two or three glasses before a workout may make you feel heavy and bloated. When you finish your exercise, drink a little more tea to refresh yourself. If you work out in the morning before work, drinking some tea post-workout can help prevent fatigue and retain your energy levels so you can feel great throughout the day.
Best tea before a workout
Green tea
Green tea is made from steamed tea leaves and has a herbal and grassy flavour. Green tea has the highest concentration of ECGC, an antioxidant beneficial to heart health (Simplelooseleaf.com). It lowers the risks of cancers, neurological diseases, and weight loss. For best results, drink at least 3 cups per day. Drinking green tea before a workout helps you burn more fat during a moderate-intensity cardio workout.
Drink green tea 30–90 minutes before the workout, in the morning, or even post-workout. Green tea contains antioxidants called Epigallocatechin Gallate for defense against cancers. It also helps to soothe muscle soreness, protecting them from damage and relaxing muscles, and promoting muscle building.
Green tea contains caffeine to help you start your workout session with a focused mind. Polyphenols reduce inflammation that may lead to other health issues. Green tea is for weight loss and fat oxidation. That is a process where the body breaks down the fat molecules and uses them as energy. Green tea contains L-theanine, an amino acid for brain function and reduces post-workout inflammation (nlm.nih).
During a workout, the heart rate is high, and green tea post-workout has a relaxing effect on the body and slows down the heart rate too. Green tea is sugar-free, making it a healthy beverage.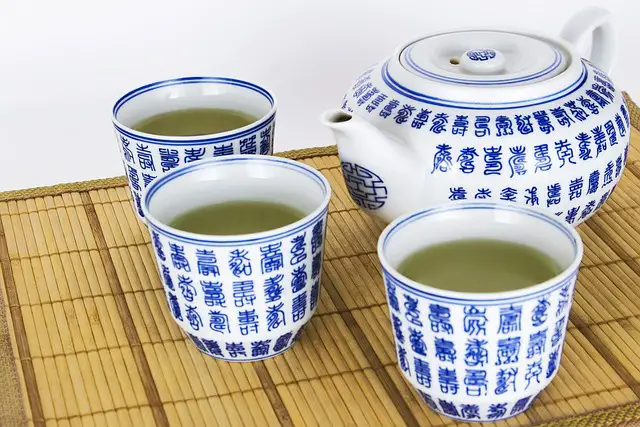 Can I drink tea after a workout?
Yes, you can drink tea after a workout, so you replenish lost fluids and electrolytes, cool down your body, and refresh your vibe. Tea contains vitamin and mineral-rich ingredients, and you can drink it before or after your workout to keep you hydrated.
Can I drink black tea before a workout?
Yes, you can drink tea before a workout. It prepares you for hours of training and keeps you hydrated. Black tea helps gym fanatics with the benefits of caffeine. Black tea also hydrates you, giving you the energy and strength required post-workout. Black tea does not contain artificial sugar, which is why it is one of the best and healthiest recovery drinks.
Can I drink tea before a workout?
Yes, you can drink tea before a workout. It helps you last longer, giving you efficient gym sessions. It also helps your recovery afterward and has many other health benefits.
Can I drink milk tea before a workout?
Yes, you can drink milk tea before a workout. Milk tea can also help in boosting your metabolic system and rehydrate your body. Milk tea is for muscle as it provides two types of protein: whey and casein. These are for bodybuilding and improving muscle growth.
Can we do exercise after drinking milk tea?
Yes, you can do exercise after drinking milk tea. Milk tea takes time to digest since it contains proteins and carbohydrates. Exercise after drinking milk tea helps you to see improved results. It is for rehydrating your body post-work and helps to boost your metabolism.
Ginger tea before a workout
Although ginger tea lacks caffeine, it comes with other workout benefits. It is rich in antioxidants, helps lower inflammation and prevent bloating and works well before a workout. Ginger tea enhances alertness. Ginger tea combines ginger, vitamins, minerals, and amino acids that can improve blood circulation.
Drinking ginger tea before a workout is beneficial for health. Ginger tea has inflammatory properties that reduce muscle soreness. It relieves motion sickness to cancer cure. Ginger tea, before a workout, can improve respiratory function. Ginger tea prevents fat from building up in the arteries or helps to prevent heart attack and stroke.
Ginger accelerates metabolism and stimulates the body to use more energy, helping with weight loss. It also regulates blood sugar levels and boosts your energy. Ginger stimulates and improves the digestion system and enhances food absorption.