Zumbani tea is also known as Lippia javanica (Burm. f) Spreng. It is a woody shrub that naturally grows in Zimbabwe and is also found in other parts of Southern, Central, and Eastern Africa. Its existence has been traced back to the tropical Indian subcontinent. 
In Zimbabwe, Zumbani is known to have several beneficial nutritional and medicinal components, making the plant both food and medicine. That is why it is categorized as nutraceuticals. Zumbani tea may qualify as both a recreational and a medicinal caffeine-free tea. It is a source of phenolic compounds which act as antioxidants when consumed. 
Zumbani has gained popularity in Africa to fight Covid-19. It is associated with multiple respiratory advantages. Its medicinal properties have put it in the spotlight as a healing herb. This article seeks to take you through the ingredients that make up Zumbani, its health benefits, the drying and storage process, and the preparation process. 
The multiple classes of phytochemicals in zumbani include flavonoids, alkaloids, iridoids, and essential oils. These contribute to its medicinal properties. Its pharmacological activities include antioxidant, antidiabetic, antimalarial, antiplasmodial, and pesticide effects. 
The plant cures fevers and chest-related diseases such as sore throats, coughs, bronchitis, sinuses, pneumonia, and asthma. When you have a health condition, seek medical attention before trying alternative means. This article gives you more information on how to make tea and its benefits.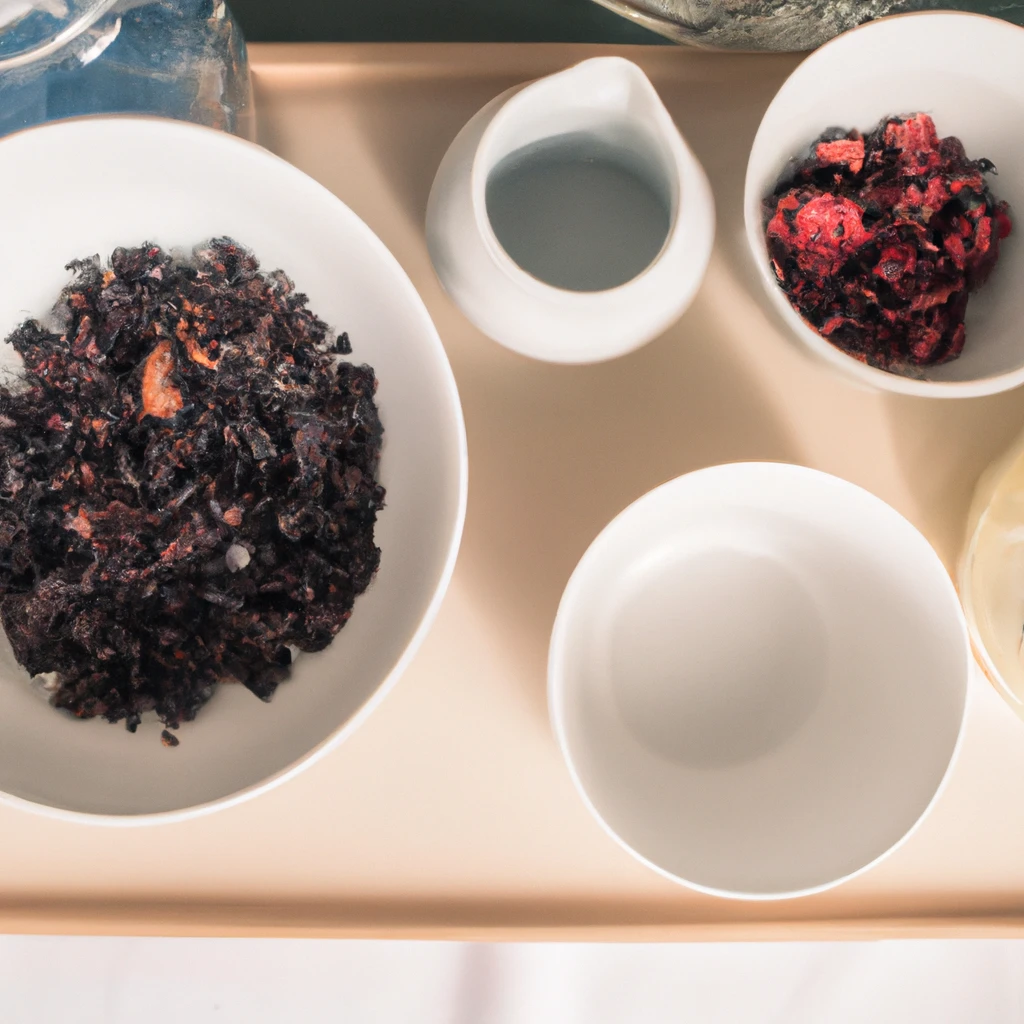 What is Zumbani Tea? 
Zumbani tea known as Lippia javanica is a lemongrass tree used to treat respiratory ailments, including asthma. The herb has become popular in Africa to fight Covid-19. It is a fever tea tree rich in medicinal properties. It has a soothing, unique flavor that you may like. It comes as leaves or tea bags. You can also have it in fresh leaves. Fresh leaves give you a dark green tea rich in flavor. 
Zumbani is caffeine-free, and the plant is a rich source of vital minerals such as cadmium, calcium, chromium, cobalt, copper, iron, magnesium, manganese, selenium, and zinc. It contains anti-viral, anti-oxidant, anti-bacterial, anti-cancer, anti-inflammatory, anti-diabetic, anti-malarial, antibiotic, anti-allergic, antiplasmodial, anti-microbial, and analgesic properties. They prevent degenerative diseases such as cancer, stroke, diabetes, hypertension, and chronic illnesses.
Zumbani tea and its ingredients
Zumbani tea is boiling water and Lippia javanica leaves. It has endless medicinal components that make the plant food and medicine, making it a nutraceutical. It has nutritional properties such as amino acids and minerals such as zinc. The tea has four to five times more zinc than Rooibos tea.
Zumbani tea contains zinc which the body needs to fight off invading bacteria and viruses. If your body lacks zinc, you may have acne, eczema, dermatitis, or alopecia (Healthdirect.gov.au). Zumbani tea has potassium and magnesium, the electrolytes that prevent twitching and weakness. If unchecked, seizures and heart rhythm disturbances.
Zumbani health benefits
Zumbani helps treat fevers when attacked by malaria, influenza, and measles and bronchial problems such as chronic coughs, colds, asthma, flu, influenza, pneumonia, tuberculosis, shortness of breath, chest pains, sore throats, blocked and runny noses, tonsillitis.
Zumbani tea also prevents lung infections and lowers abdominal pain, menstrual pain, backache, and chest pain. It helps with blood flow by clearing blood clots and cholesterol. Regular use helps in reducing fatigue, body chills, insomnia, and earache. 
If you suffer from skin diseases like acne, eczema, dermatitis, and hair loss, you may have to drink Zumbani tea. Zumbani is also linked to fertility problem solutions, increasing the chances of having a baby. It cleanses your womb and prepares for the baby.
The antioxidants in Zumbani remove toxic chemicals which accumulate in the body when stressed by a fever, disease, overthinking, or intense physical exercise. When you leave these radicals to accumulate in the body, they may lead to chronic diseases such as cancer, diabetes, or a weak immune system. 
Consuming Zumbani tea is associated with respiratory healing properties. The fever tea is an ethnomedicinal cure for fevers and chest-related ailments such as sore throats, coughs, bronchitis, sinuses, pneumonia, and asthma. 
If you have any health-altering condition, seek medical attention before taking Zumbani. When you have a diabetic type 1, Zumbani tea helps to lower your high blood sugar levels. It helps when suffering from insulin resistance.
Cultural significance of Zumbani
Zumbani is for a range of traditional uses. Traditionally, it works as herbal tea and ethnomedicinal applications for colds, coughs, fever or malaria, wounds, repelling mosquitos, diarrhea, chest pains, bronchitis, and asthma. 
It is used as a good luck charm to treat persons experiencing bad dreams, to ward off evil spirits, to protect one from lighting, and to protect the home. In Zimbabwe, L. javanica leaves are an infusion to treat persons experiencing nightmares. In South Africa and Zimbabwe, evil spirits are cleansed by washing a person with a leaf infusion of L. Javanica.
Preparing the Zumbani Leaves 
When crushed, the fever tea tree leaves give off a lemon-like smell. It is one of the most aromatic of Zimbabwe's indigenous shrubs. You can give the tea in the plant's crushed, green, dry leaves. 
It is up to you to wait till they mature, harvest, and dry under a shed or wait for the trees to dry while on the tree. However, waiting for the leaves to dry before harvest leaves you with few leaves, as some tend to fall off the tree during the drying process. As you collect the jeans, separate some small branches and bad leaves from the rest. 
Harvesting and drying the leaves
The leaves have a lemon smell when crushed. Harvest the leaves before they dry up. Dry them away from direct sunlight, under a shed to avoid losing nutritional properties. When drying, sprinkle some water on the leaves to give them color. In two weeks, they are ready for processing into tea through grinding. You can also have the leaves fresh.
How to properly store the leaves for maximum freshness
Keep them from exposure to air, heat, light, and moisture. Store the leaves in an airtight container, keeping them in a cool, dark place. Avoid storing tea near any heat source, like a stove or a sunny window. Please keep it in a room or cooler, but not below 50 degrees Fahrenheit (Vietnam-tea.com).
Tips for selecting high-quality leaves
Look for a whole-leaf grade. Leave out the broken leaves as they tend to release more bitter-tasting tannins.
Maintain a uniform tea shape.
Leave leaves with a faded color.
Pack and seal the leaves at the source.
Brewing Zumbani Tea 
Steps for preparing the tea
Use Zumbani either as dried or fresh leaves brewed into an herbal tea. The taste is almost the same, but it is a matter of preference. Roasted Zuimbani gives you a smokey flavor which you may enjoy over the fresh one. 
You can have it with sugar or honey to taste. It is more beneficial to drink without milk as the milk proteins and fats may compromise the benefits of healthy phytochemicals (Nih.gov). Besides drinking the tea, you can also steam to clear out nasal passages. The leaf ointment rubs on the chest and abdomen in some areas to remedy pneumonia.
Steps
Add one tea bag per cup of boiling water. When using leaves, add a teaspoon of leaves into boiling water.
Infuse for 5 to 8 minutes.
Strain with a fine mesh tea strainer.
Enjoy it as a hot beverage with lemon and fresh mint. It can be cooled and enjoyed as an iced tea.
Importance of water temperature and brewing time
Brew tea with water at the correct temperature because using too hot water could burn the leaves. Using water that is too cool can make your tea weak and bland. Stick to lower temperatures.
Suggestions for adjusting the strength of the tea to personal taste
The flavor in a cup depends on the number of leaves. The strength of each cup can be easily adjusted using more or less tea per volume of water. Try using less tea for a sweeter flavor.
Any traditional serving methods
It is up to you to serve loose-leaf or bagged tea. Choose what types of tea to serve. You may only want to give each person a tea bag for a small gathering, but you may use loose leaves for a large group of people.
Conclusion 
In conclusion, Zumbani tea has multiple health benefits than you can imagine. Primarily, it was for respiratory purposes, but later on, it was discovered that it goes as far as helping with fertility. The tea soothes your abdomen when you have stomach cramps. However, you should master the leaf selection process to avoid bitter tea. Follow the steps above to make the tea. Experiment with different brewing methods to find your perfect cup of Zumbani tea.
FAQ
What are the ingredients in Zumbani tea?
The main ingredients for Zumbani tea are water and dried or fresh leaves of the Zumbani plant, also known as Lippia javanica. Some recipe variations include ingredients such as honey, ginger, or cinnamon for flavor. In some cultures, it's common to serve Zumbani tea with milk or lemon. Zumbani tea is generally caffeine-free and low in calories, making it a healthy beverage choice.
What are the health benefits of drinking Zumbani tea?
Zumbani tea, also known as Lippia javanica or fever tea, is traditionally used in African countries for its medicinal properties. Some of the possible health benefits associated with drinking Zumbani tea are:
Treating fevers, colds, and flu-like symptoms
Alleviating respiratory issues such as coughs, lung infections, and asthma
Relieving pain and inflammation associated with arthritis and other inflammatory conditions
Boosting the immune system and promoting overall wellness
Supporting healthy digestion and reducing stomach discomfort
Managing stress and anxiety levels
It is important to note that further research is needed to understand the potential health benefits of Zumbani tea fully and that it should not be used as a substitute for professional medical treatment. In addition, individuals who are pregnant, nursing, or taking medication should consult their physician before consuming Zumbani tea.
How do you properly store Zumbani leaves?
To properly store Zumbani leaves, place them in an airtight container or resealable bag and in a cool, dry place out of direct sunlight. Moisture and exposure to light can cause the leaves to lose their flavor and aroma quickly, so it's important to protect them from these elements. Using the leaves within six months of purchase is best for maximum freshness and flavor.
What is the traditional method for brewing Zumbani tea?
In the traditional method of preparing Zumbani tea, fresh or dried leaves of the Zumbani plant are boiled in water for several minutes. The leaves are removed, and the tea is cooled before being strained and served. In some variations of the traditional method, spices such as ginger or cinnamon are added to the tea during steeping. The tea can be drunk plain or with sweeteners such as sugar or honey depending on personal preference.
How can I adjust the strength of Zumbani tea to my taste
To adjust the strength of Zumbani tea to your taste, add more water to dilute it. First, brew the tea as usual, then gradually add more hot water until you reach the desired strength. You can also steep the tea for a shorter or longer time, depending on how strong you want it. Remember that adding too much water can result in a weaker flavor, so adjust slowly and taste to find the right balance.